By Jocelyn Buhlman
If you needed an excuse to go, "Awwwwww…" today—or maybe just needed a quick midweek pick-me-up—we've got just the thing for you: A roundup of adorable animals recently born at Disney's Animal Kingdom! With a unique focus on research and conservation efforts involving all animals that reside there, Disney's Animal Kingdom is home to all sorts of cool and unique animals—including baby animals! Check out some of the latest babies to join the Disney's Animal Kingdom family.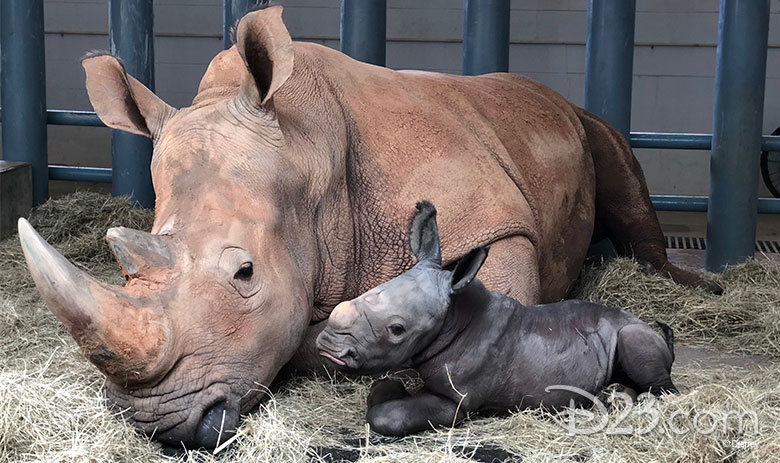 Unnamed White Rhino
Just last month, the white rhino Kendi gave birth to a beautiful baby boy only days before Halloween! The male white rhino calf (who has yet to be named) currently lives backstage to bond with his mom, and will be joining up with the rest of the herd in a few weeks. White rhinos are an endangered species with a near-threatened status. Good thing two other white rhinos at Disney's Animal Kingdom are expecting! Jao is due fall 2021, and Lola will likely give birth in fall/winter 2021.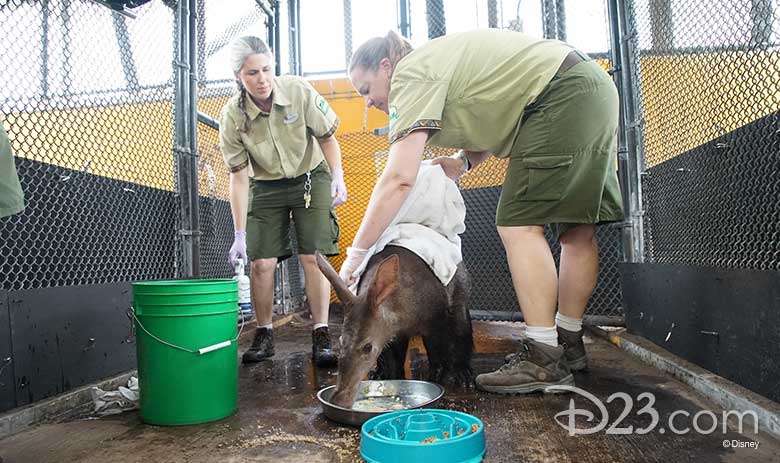 Karanga the Aardvark
Spoilers for Episode 5 of Magic of Disney's Animal Kingdom
In the Magic of Disney's Animal Kingdom episode "Aardvark Love," we learn that the aardvark couple Willie and Peanut had Disney's Animal Kingdom's first-ever baby aardvark! Karanga, who is named after her mom (Karanga means "Peanut" in Swahili) was born in early October at Rafiki's Planet Watch, and is currently backstage with her mom at the Conservation Station. The adorable aardvark will be staying there for several months—but don't worry, aardvark enthusiasts! After that, she will start making occasional appearances for guests.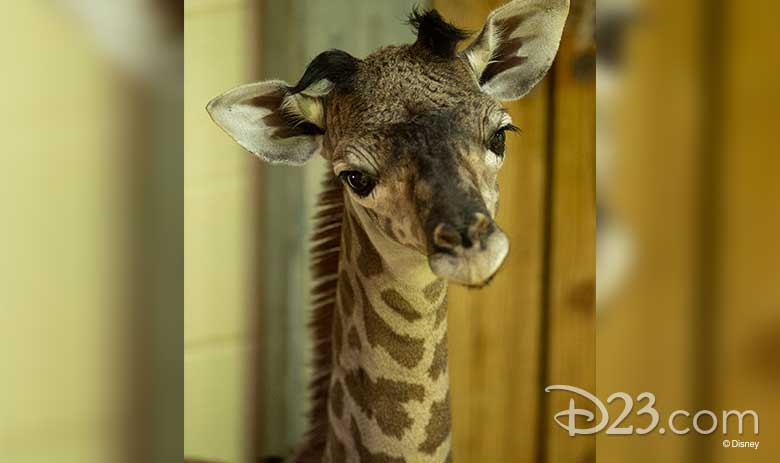 Two Unnamed Giraffes
They say two is better than one, and that's especially true when it comes to baby giraffes! The first of two baby female Masai giraffes was born in late September, while the second joined us in October.
Neither giraffe has been named yet, and they both are currently living backstage with their mothers. Stay tuned for one of the giraffes to debut publicly later this month, while the second will be winning our hearts in late December.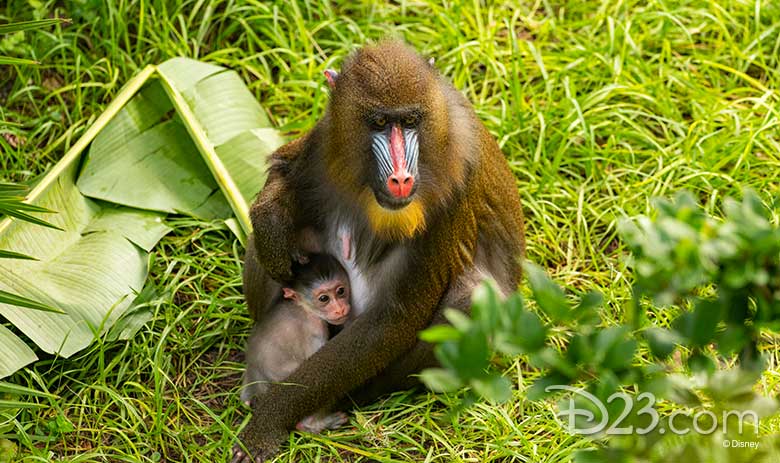 Olive the Mandrill
If you decide to take an adventurous trip on Kilimanjaro Safaris sometime soon, you might spot this cute baby Mandrill playing around with her colorful family. Olive was born back in July, but it took a few days for the animal care team to determine the baby mandrill is a girl, because her mother, Scarlett, was keeping the infant so close to her belly. Olive was named to fit in with the rest of her colorful family, including mom, Scarlett, and sister, Hazel.
Kiana the Babirusa
In an exciting first for Disney's Animal Kingdom, a babirusa was born at the park in May. The piglet, named Kirana (which translates to "sunbeam" in Indonesian) is visible in The Oasis at Disney's Animal Kingdom and was part of the Species Survival Plan (SSP) overseen by the Association of Zoos and Aquariums. The SSP assures responsible breeding for endangered species, such as the babirusa pigs and Asha, the Hartmann's Mountain zebra foal recently born at Disney's Animal Kingdom. This 15-year partnership between Disney's animal care experts and reproductive biologists helped "crack the code" on breeding a babirusa pair. We think Kiana is so cute that she would be important no matter what, but her birth is an important contribution toward the worldwide conservation and understanding of the species, which will help ensure a future generation for these vulnerable animals.
Want more cute baby animal pictures? (Who doesn't?) Make sure to follow Dr. Mark Penning on Instagram for updates on the animals and more information on the lives and care of all the animals living at Disney's Animal Kingdom.