Women of Walt Disney Imagineering is a tribute to the trailblazing women who have contributed to Disney Parks over the last half-century as a part of the Imagineering team. Architects, interior designers, producers, and development executives—these incredible artists have produced unforgettable experiences for guests across the globe, and now they are telling their stories in their own words. Whet your appetite with some tidbits about the 12 women featured in this upcoming anthology, available now for pre-order.
Maggie Elliot – Senior Vice President, Creative Development Administration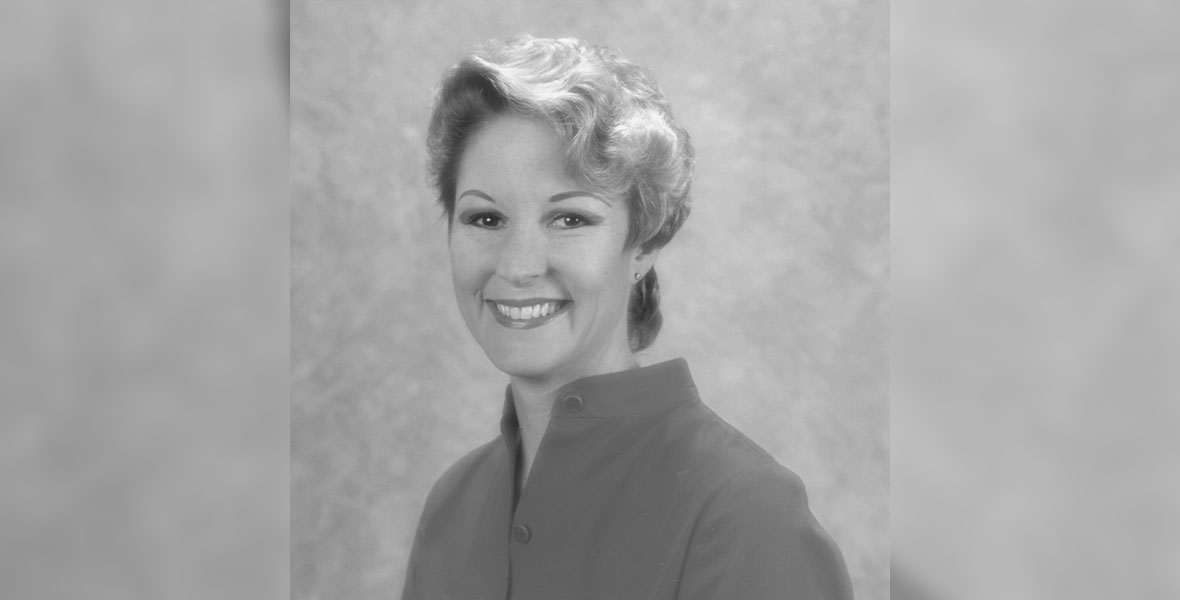 Elliot calls herself a "true Disney kid," and her roots in Imagineering are deep; her father, a Disney Studio art director, headed Imagineering after Walt Disney's death. Beginning as an apprentice model maker in 1968, Maggie was the first woman to ascend the ranks of Imagineering management—rising from manager of the Model Shop, to director of creative development administration, and then to VP of creative development administration before retiring as senior vice president in 1994.
Favorite project she worked on?
"Enchanted Tiki Room, because it's the first show I worked when I first started working in 1968."
A favorite memory or story from her time with WDI:
"The first time I met Walt Disney!"
What is Elliot's favorite Disney Parks attraction?
"it's a small world and shopping on Main Street."
Eli Erlandson, Principal Concept Architect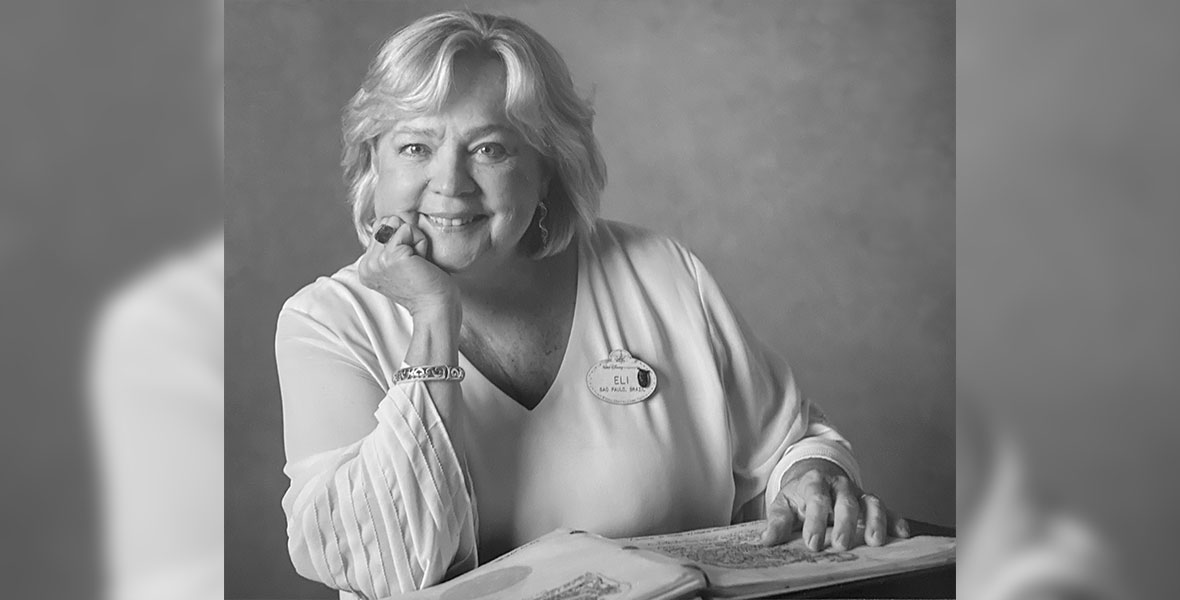 Erlandson wanted to study art, but her immigrant parents insisted she study anything else—and encouraged medicine or engineering. She chose architecture, which had its own challenges in a male-dominated profession. For many years, she was the only woman at Imagineering who had an architectural license. She worked on 11 of 12 Disney theme parks and has lived in Hong Kong and Paris; she is also an accomplished set designer and art director.
Favorite project she worked on:
"I am fortunate that all the projects I worked on hold special memories and also positive resolutions to difficult challenges that needed our attention. Working on the EPCOT World Showcase project is probably one of my most memorable experiences; even though traveling on research for Disney's Animal Kingdom throughout the African continent with three of my colleagues remains extremely high on the list. On the EPCOT project, I was on my steepest learning curve on what is 'thematic design' and I had the privilege of working beside some of the original Imagineers. I was working with an incredible group of professionals, with different talents, all working towards a similar goal of 'let's make this happen; let's make it the best it can be!' and I was encouraged to use all my talents without being put in one category."
A favorite memory or story from her time with WDI:
"When the World Showcase three-dimensional model was completed and ready to be professionally photographed, Harper Goff looked at me and asked: 'Tell me what is missing?' I looked at the model and saw this beautifully executed three-dimensional mini World Showcase with its various pavilions of countries around the world, a beautiful lagoon with its rockwork borders and boat docks, boats on the lagoon, landscaping corresponding to the pavilions' geographic locations, etc. Everything was painted to perfection. I answered: 'This is beautiful! What could be missing?' Harper addressed the whole team and said: 'Bring me some salt!' That moment made me feel confused. Was he superstitious? Was he going to shake a small saltshaker over his left shoulder for good luck? Harper took the saltshaker and carefully leaned over the model, reaching for the locations of the boats. He proceeded to create miniature wakes behind each boat, which gave them a sense of direction and motion. That day I learned that no matter how small a detail might seem, it should not be overlooked. Now we were ready for the photo shoot of the model. It was perfect."
What is Erlandson's favorite Disney Parks attraction?
"The first time I went to Disneyland Park I was in my early teens. We had immigrated from Brazil, and I was impressed by everything in the park. I still am. From those early years, I loved sailing over London in Peter Pan's Flight, the speed of a ride in the Matterhorn Bobsleds, and the Submarine Voyage. Those three made a big impression on me. The Enchanted Tiki Room and Jungle Cruise were also new revelations to me, where I saw the eyes of my parents and grandparents reflect the joy of a small child. I was also fascinated by the PeopleMover, it was way ahead of its time. It created its own energy while propelling the small cars forward, something that could prove very useful today when we are trying to minimize carbon emissions worldwide. Since then, we (as a company) have developed so many new attractions and spearheaded some amazing technological developments, using these to create experiences of even more fantastic stories for our guests. It makes one proud to be part of the Disney team, while it is also quite humbling."
Peggie Fariss – Executive, Creative Development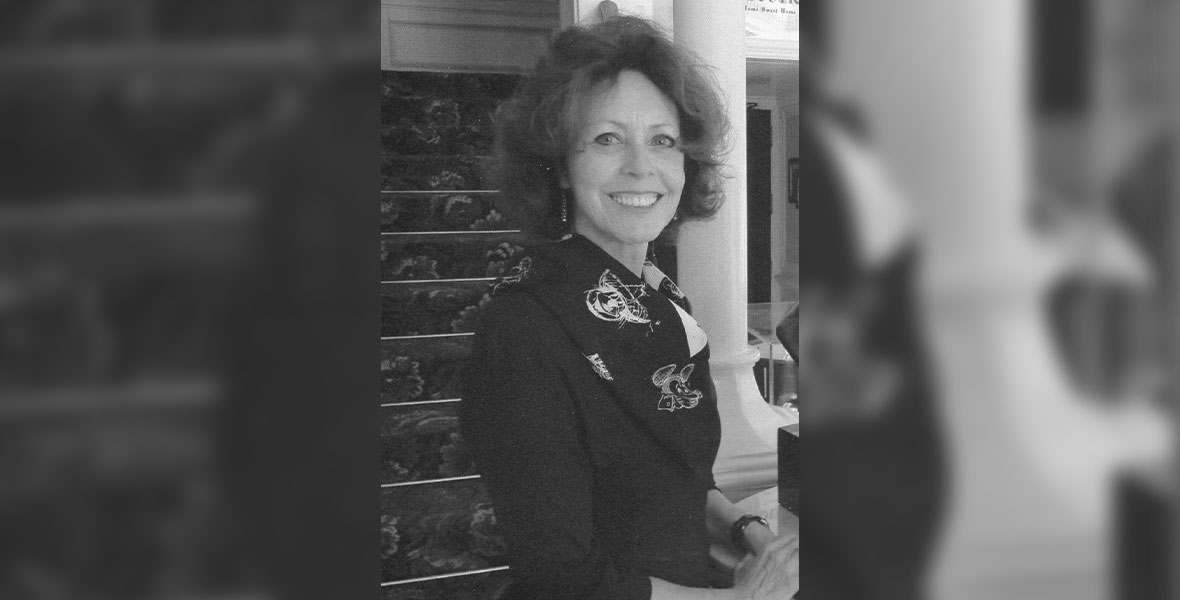 Fariss began her 50-year career at Disney as an attractions hostess on the Storybook Land Canal Boats. She was instrumental in the research for EPCOT's Spaceship Earth and later became WDI's liaison to corporate sponsors. Her experience representing Imagineering's artistic vision led to her final assignment as the creative development executive for Disneyland Paris, where for five years she led a team that doubled in size from 25 to 50.
Favorite project she worked on:
"I've had the great good fortune of working on lots of favorite projects (EPCOT Conferences, Spaceship Earth, The Disney Gallery, corporate branding in the parks), but I have to say the most fulfilling project was leading the Disneyland Paris Imagineering team (Creative Design & Show Quality). It challenged me to draw upon all the Disney values I'd absorbed over my 45 years in the company up to that point. My five years in Paris went by so quickly. And they were the most challenging, fun, and fulfilling of my career. I lived in one of the world's most amazing cities, I formed friendships for a lifetime, and I had the absolute privilege of working with so many talented, kind, and dedicated people. We accomplished so much together and for all that I am truly thankful."
A favorite memory or story from her time with WDI:
"In 1987, as Show Producer for The Disney Gallery, I was tasked with interviewing legendary Disney artists and animators whose early Disneyland concept work would be featured in the opening exhibit 'The Art of Disneyland.' They'd worked directly with Walt Disney in the 1940s, '50s and '60s. Many were retired so I visited them in their homes. I've sat in Dorothea Redmond's kitchen, in Marc & Alice Davis's study amidst their impressive collection of New Guinea totems, and in Ken Anderson's garden, listening as they recounted their stories of Walt and their fellow artists. For a kid who'd grown-up with Disney films and Disneyland, this was HEAVEN!"
What is Fariss' favorite Disney Parks attraction?
"I love Ratatouille: The Adventure at Walt Disney Studios Park in Paris. A truly delightful mix of immersive fun with Remy and his friends."
Paula Dinkel – Principal Lighting Designer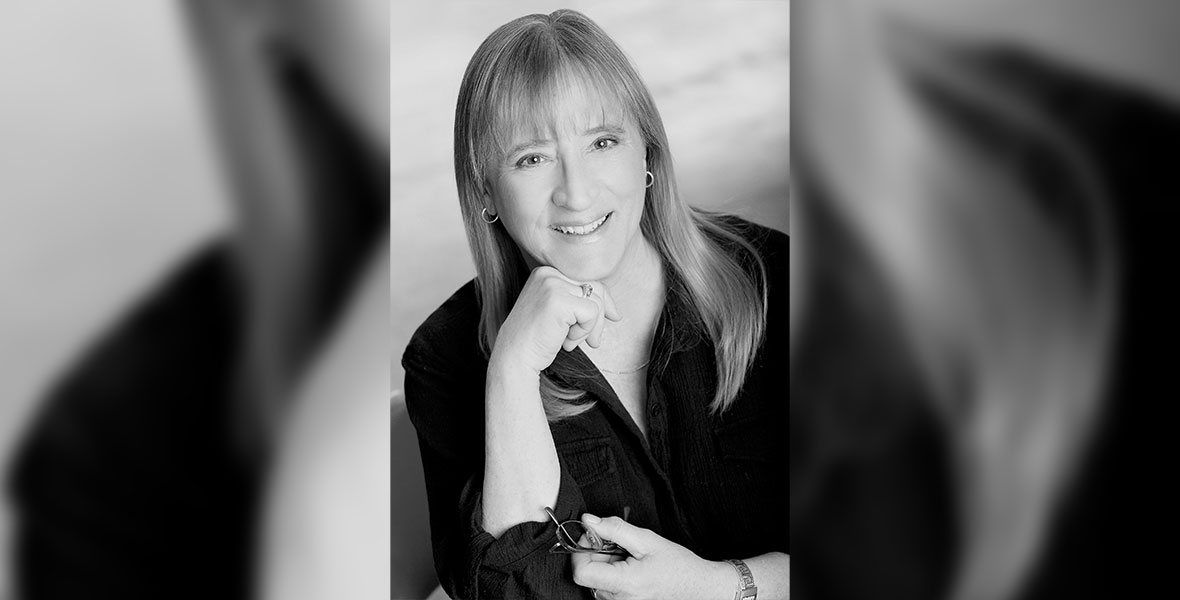 Dinkel came to Imagineering from academia and spent 30 years as a lighting designer for Disney Parks (Magic Kingdom, Walt Disney Studios Paris, Shanghai Disneyland); The Disney Stores; and other projects, including DisneyQuest and Club Disney.
Favorite project she worked on:
"Walt Disney Studios Park in Paris was my favorite project because I was privileged to lead the Show Lighting team. Most of the lighting designers had worked with me on previous projects like DisneyQuest and Club Disney. I was proud and pleased that I could offer them a new challenge that would be rewarding and exciting for them as well as for me."
A favorite memory or story from her time with WDI:
"When I was working at Disneyland, I looked forward to sunset so I could go to Main Street to see the night lighting turn on. It always makes me happy to hear the guests exclaim, 'The lights!'"
What is Dinkel's favorite Disney Parks attraction?
"Pirates of the Caribbean at Disneyland is my sentimentally favorite attraction. My first ride was with my sweetheart at Grad Night 1967 when it first opened. From a design standpoint, Rock 'n' Roller Coaster Starring Aerosmith at Walt Disney Studios Park in Paris was the most fun."
Karen Connolly Armitage – Concept Designer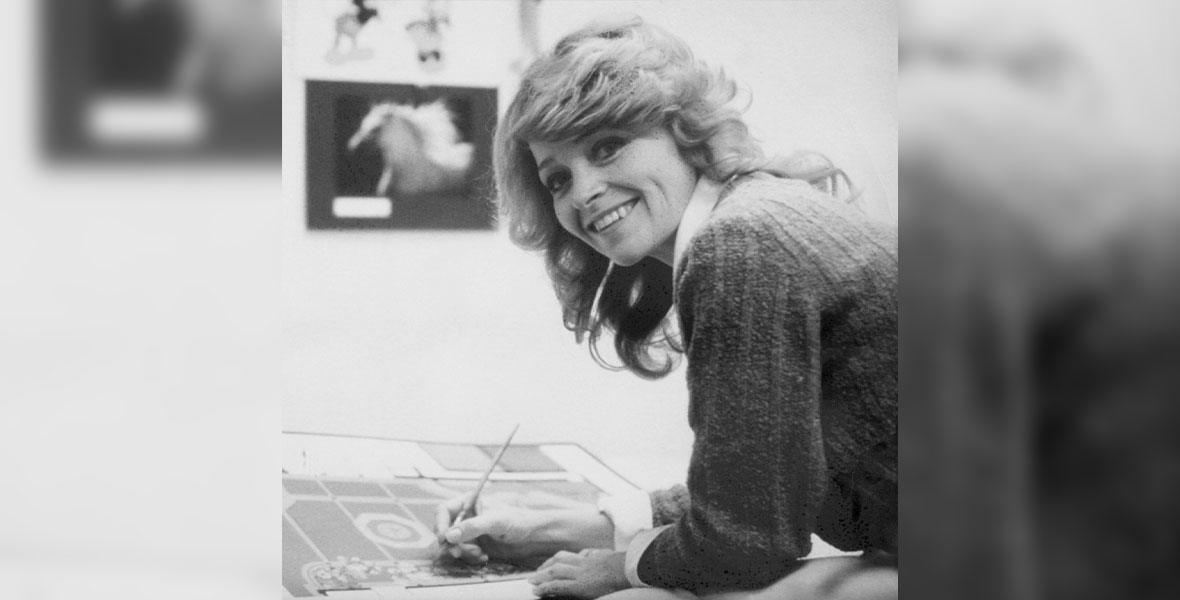 Connolly Armitage brought her background in theater performance and design to Imagineering in 1977; her first assignment was with Disney Legend Dorothea Redmond. She was instrumental in the overall design of Disney theme parks around the world, including attractions at EPCOT, Disney's Hollywood Studios, Frontierland at Disneyland Paris, and Main Street at Hong Kong Disneyland.
Favorite project she worked on:
"Disneyland Paris' Frontierland for many reasons. The responsibility, respect, and belief in my abilities that Jeff Burke and Dick Kline surrounded me with, partnered with the great Frontierland team with many women leads, pushed me and produced an accelerated growth and maturing as to who I was becoming as a collaborating partner and designer. My self-belief expanded and was validated. It was an incredible feeling."
A favorite memory or story from her time with WDI:
"Pat Burke, returning from the Paris construction site one day, sauntered into my office chuckling while saying, 'Karen, you are now revered and well-known on the Cowboy Cookout construction site!" (Me: 'Good grief!') He continued, 'You know we have an Irish crew now! Well, I told them your middle name is Connolly and that your grandparents came from County Monaghan! And that you have a family link back to James Connolly, their Patriot Hero!' (These facts are true!) 'Well, we now have the hardest working, fastest, most expedient crew on the whole job site!' I was later told Frontierland was one of the first lands to finish. Regardless, I have secretly loved remembering Pat Burke telling me this! Burke is also an Irish name!"
What is Connolly Armitage's favorite Disney Parks attraction?
"Disneyland—Pirates of the Caribbean."
Katie Olson – Principal Color Concept Designer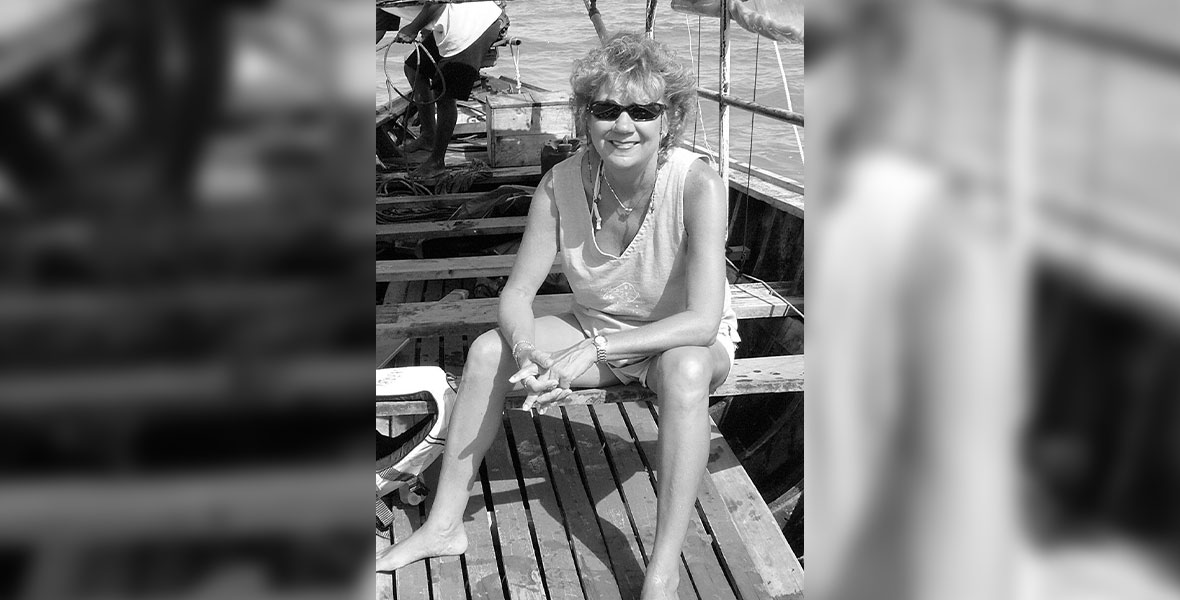 Olson originally wanted to be a cop, but her summer job in Imagineering's Model Shop changed everything. She began as "the juniorest of juniors," painting models, color boards, and anything else that needed a coat of paint—discovering a knack for color design that enabled her to lead many projects for color at WDI. She contributed to every Disney park during her 36-year career, including being on the opening teams for Tokyo Disneyland, Disney's Hollywood Studios, Disneyland Paris, Disney's Animal Kingdom, Tokyo DisneySea, and Hong Kong Disneyland.
Favorite project you worked on:
"it's a small world at Hong Kong Disneyland was a joy to work on for so many reasons. To be tasked to take one of the Disney classics and bring a fresh color look to our updated version was a challenge and an honor. I took inspiration whenever possible from Mary Blair's original design for the New York World's Fair of 1964 where the attraction was born, which was then brought to Disneyland after the Fair closed. I was asked to color design so many elements of that attraction, from all the sets, to all the props, and even to the glitter! I did the exterior facade too… whew!"
A favorite memory or story from her time with WDI:
"Let's go build something called Tokyo Disneyland. Pick up your entire life and move to Japan in 1982… no language skills, no Internet or smart phone, no idea of where you are except—you're not in Kansas anymore! Our very small group of Imagineers built one of the most beloved places on earth by our guests, and it still resonates so strongly today. Then on to Tokyo DisneySea several years later, and the adventure continued!"
What is Olson's favorite Disney Parks attraction?
"Okay, what's not to love about Radiator Springs Racers at Disney California Adventure?! Cars is just such a fabulous film by Pixar, and I am honored to say I was able to contribute to the color design of both the rock work and architecture of Cars Land, working with the Pixar team and our own art directors. BUT THE RIDE!!! WHEW HOO!!!!!!! Love it!!! Just wish it would go even faster around those buttes!"
Becky Bishop – Area Development Executive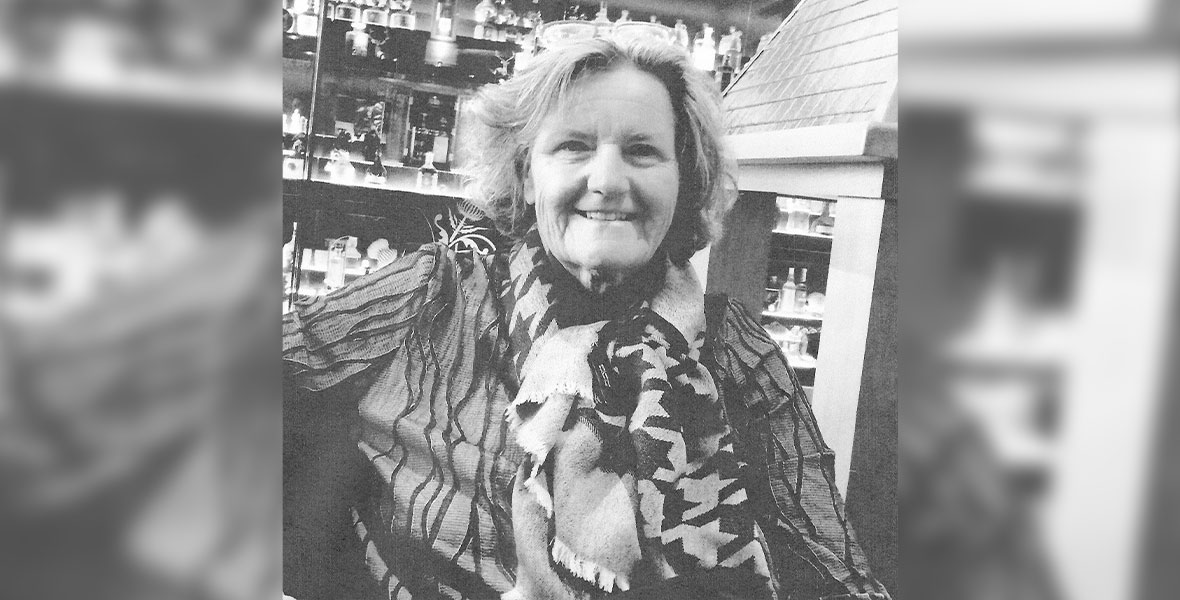 Bishop is a landscape architect who began her career with Imagineering as an intern in 1982. Her first major project was Splash Mountain at Disneyland, and in her thirty-year career she was responsible for landscape and hardscape design and installation at every Disney theme park location.
Favorite project she worked on:
"Splash Mountain at Tokyo Disneyland, Expedition Everest at Disney's Animal Kingdom, and Storybook Land Canal Boats at Disneyland Paris."
A favorite memory or story from her time with WDI:
"I found these cool 'architecturally' shaped Sycamore trees that had been trained into a cross between a whirly-gig and a space antenna. I planted them in a grid of five's and seven's. The next day we hung one of our colleague's underwear on them!"
What is Bishop's favorite Disney Parks attraction?
"I have to admit that walking through Pandora – The World of Avatar at Disney's Animal Kingdom is truly the most innovative Area Development I think the company has ever done. My admiration and congratulations to the team!"
Pam Rank – Principal Show Lighting Designer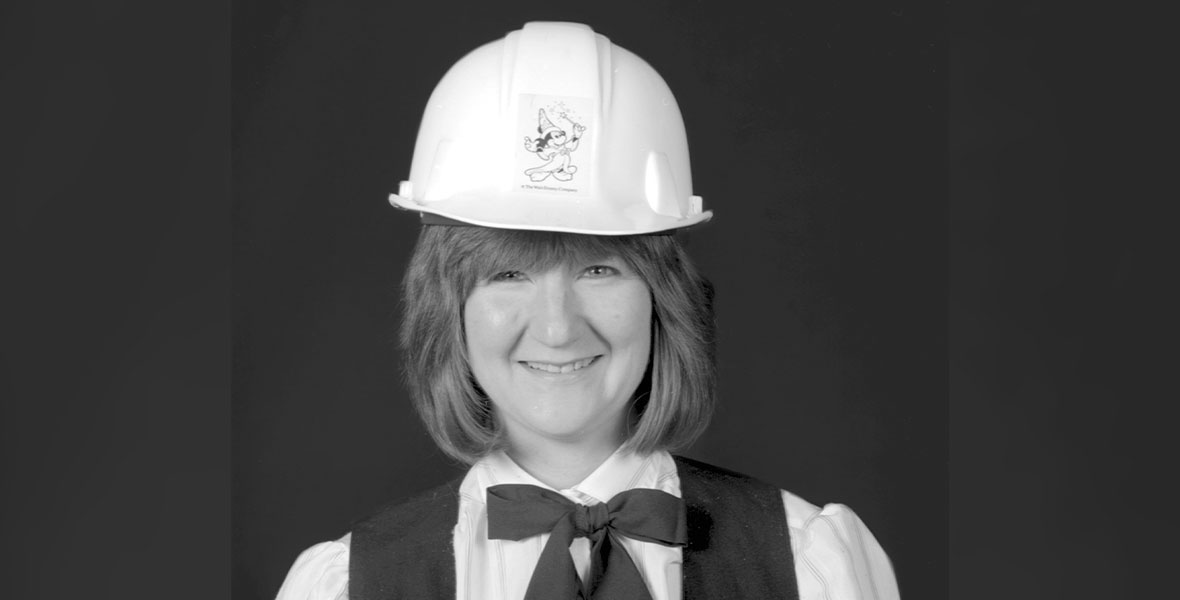 Rank transitioned to theme park design in 1987 following a career as a theater lighting designer and professor. In her new home at Imagineering, she designed lighting for attractions, shops, restaurants, exteriors, and landscaping. During her years at WDI, she oversaw the installation of projects at Disneyland, Walt Disney World, Tokyo DisneySea, and Hong Kong Disneyland.
Favorite project she worked on:
"Tokyo DisneySea Grand Opening—my first chance to design lighting for a whole land, and my first experience living abroad."
A favorite memory or story from her time with WDI:
"Trying to look at the big picture before opening Mermaid Lagoon at Tokyo DisneySea. What did it need, and what did I need to do to bring it to life through lighting? I had to stick more than my toe into the water…"
What is Rank's favorite Disney Parks attraction?
"Overseas: Adventure Isle Challenge Trails at Shanghai Disneyland. In the US: American Adventure at EPCOT.
Lynne Macer Rhodes – Producer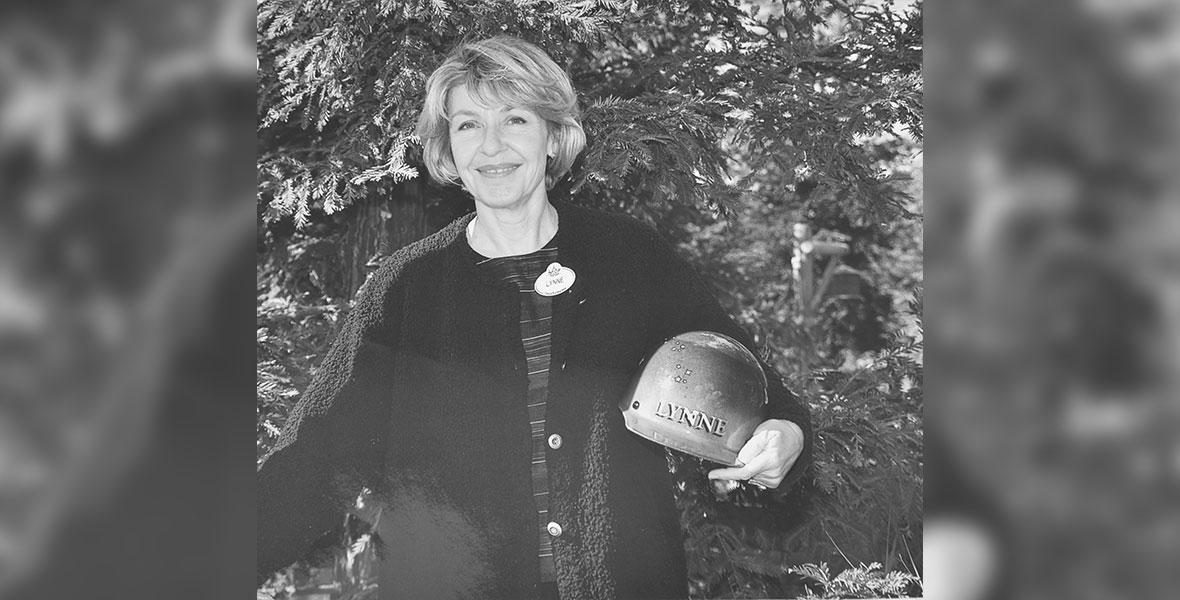 Macer Rhodes's background in political science and public affairs, and her program management experience in the public sector, gave her Imagineering career a broad scope. From manager of research and planning to producer, she had a ringside seat as Imagineering developed theme parks around the world, including EPCOT, Tokyo Disneyland, Disneyland Paris, Walt Disney Studios Paris, and Disney California Adventure.
Favorite project she worked on:
"I most enjoyed working on Tokyo Disneyland because it included a complete immersion in Japanese culture."
A favorite memory or story from her time with WDI:
"One of the most inspiring things about my time at Imagineering was the experiences provided by the talent development specialists. They kept up, alive and open, and stretched our minds. Also, working with luminaries in different fields felt like working on the edges of new development."
What is Macer Rhodes's favorite Disney Parks attraction?
"As a guest, I love the experience of the Soarin' Around the World attraction at Disney California Adventure and EPCOT at Walt Disney World."
Kathy Rogers – Executive Show Producer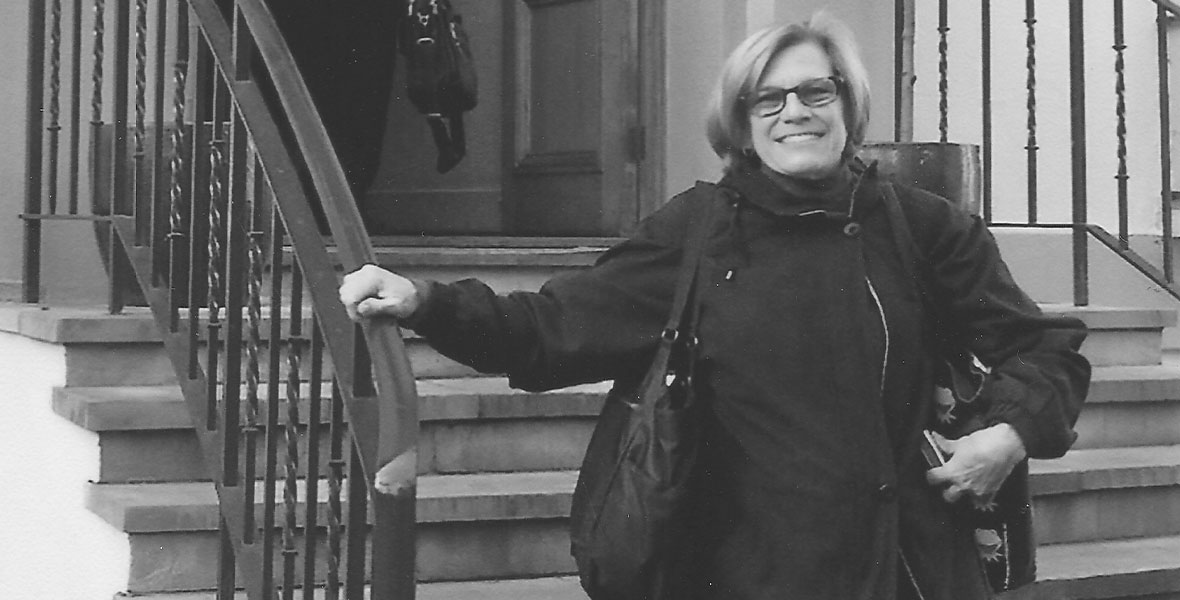 Rogers's career began in the Disneyland parking lot, where she made $1.70 per hour. She became an attractions lead and then was tapped to work for Imagineering at Disneyland in 1983. Working first as a coordinator, she rose through the ranks to the producer level, retiring as executive show producer with attractions as diverse as Muppet*Vision 3D and Expedition Everest to her credit.
Favorite project you worked on:
"Jim Henson's Muppet*Vision 3D: Working with Henson and his Muppets was so memorable. He was an incredible creative soul and human, and had a gentle way of making everyone on the team feel important and relevant to the creative process."
A favorite memory or story from her time with WDI:
"I enjoyed getting a private tour of the White House by a young Secret Service gentleman after the WDI Team recorded President Obama for the 2009 update to the Hall of Presidents attraction at Magic Kingdom Park. He enjoyed sharing behind the scenes of the White House along with the humorous commentary by several of the WDI Team."
What is Rogers's favorite Disney Parks attraction?
"Pirates of the Caribbean."
Julie Svendsen – Concept Show Designer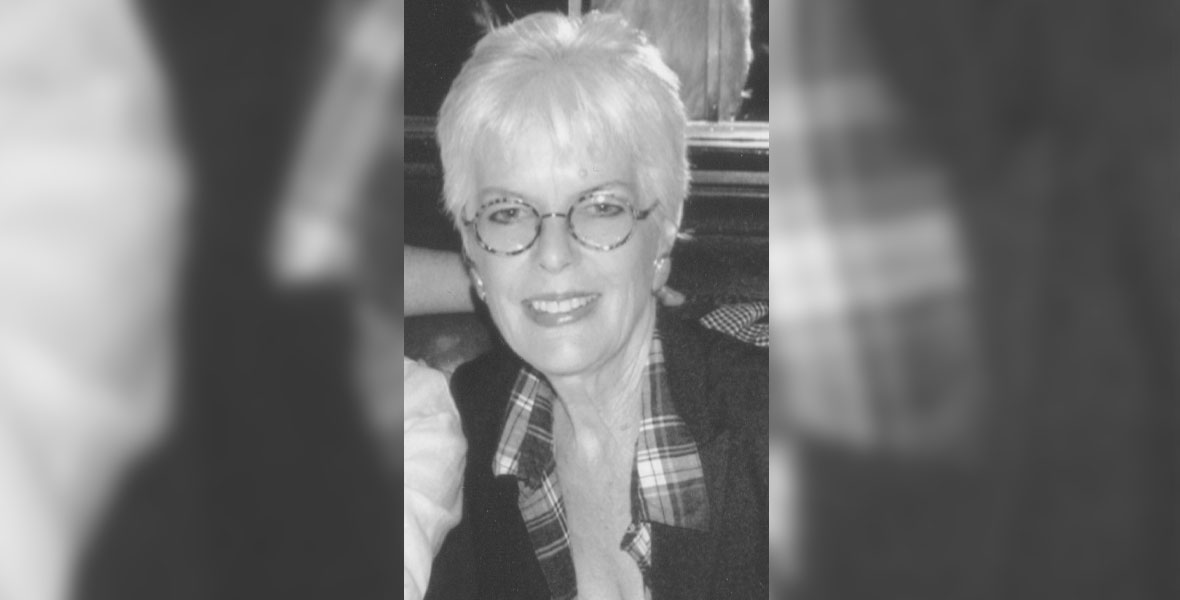 Svendsen's father, Julius, was a Disney animator. He helped her land a job as an accounting clerk at WED Enterprises in 1970, as plans for Walt Disney World were in full swing. This glimpse fueled Julie's ambition to become a professional artist; after several years of art school and a BFA, she returned to WDI to work on the design teams for New Fantasyland at Disneyland, EPCOT, Typhoon Lagoon, Blizzard Beach, Disneyland Paris, Disney California Adventure, The Disney Stores, and Shanghai Disneyland.
Favorite project she worked on:
"I can't say that I had any favorite projects—they were all interesting in their own way. Each was a new variety of challenges and creativity which ran the gamut from coming up with concepts for different areas of the Walt Disney World water parks, Typhoon Lagoon and Blizzard Beach, to partnering with John Hench to sketch and create a montage of different Disneyland attractions for their appearance on bedspreads for the Disneyland Hotel."
A favorite memory or story from her time with WDI:
"As a summer intern working in the WED Graphics Department, I had the extreme pleasure of having my very first paid assignment—designing the Crystal Palace poster—approved by John Hench. I was over the moon!"
What is Svendsen's favorite Disney Parks attraction?
"Wow, that's a tough one. I'd say it's a tie between Pirates of the Caribbean, Haunted Mansion, and the Swiss Family Robinson Treehouse. But, when I was a kid, I loved the Frontierland Mine Train attraction and the Tomorrowland Flying Saucers."
Tori Atencio McCullough – Director, Interior Design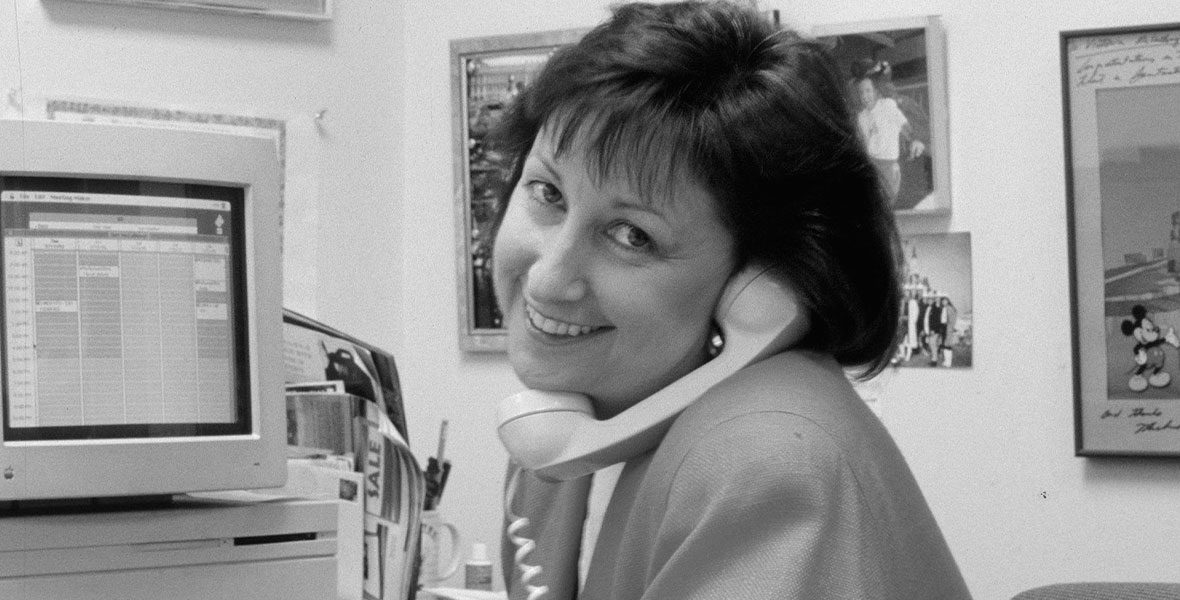 McCullough is another Imagineer with deep Disney roots; her father, X Atencio, was a legendary Disney artist and writer. McCullough spent her 40-year career at Imagineering in the interior design studio as both a designer and manager, and in those two roles worked on every Disney theme park.
Favorite project she worked on:
"It is impossible to pick a favorite, but I can pick a favorite two for similar reasons. First is EPCOT, because that was my first big project and I learned so much about theme park design from the best in the business. But equally close to my heart is Euro Disneyland (now called Disneyland Paris), because that was the first international park I worked on, and it was a new concept for a Magic Kingdom. We were designing completely new guest experiences. And of course, I got to live in Paris for three and a half years!"
A favorite memory or story from her time with WDI:
"My research trip to Norway was one of my fondest memories. I was able to share the experience with my husband (and fellow Imagineer) Mike, and we got to experience the most amazing things, in so many different cities. Time and again Mike would shake his head at the end of a busy day, and marvel at how this was a tour unlike any other!"
What is McCullough's favorite Disney Parks attraction?
"I would have to say Pirates of the Caribbean at Disneyland for sentimental reasons. But Pirates of the Caribbean: Battle for the Sunken Treasure at Shanghai Disneyland is pretty darn spectacular as well!"
Some imagination, huh? Read all of the awe-inspiring stories from these Imagineers in Women of Walt Disney Imagineering, releasing March 15, 2022. And stay tuned to D23.com for more news on Disney Parks across the globe. Join in on the fun now by joining D23: The Official Disney Fan Club! The 2022 D23 Gold Member Collector Set is included as part of any 2022 D23 Gold membership.