By Zach Johnson
The Marvels are ready to go higher, further, faster—together.
When Marvel Studios' The Marvels opens in theaters on Friday, November 10, audiences will be introduced to a brand-new team of Super Heroes—who bring with them relatable themes and mind-blowing action, resulting in a fresh and thrilling adventure for the Marvel Cinematic Universe (MCU). Directed by Nia DaCosta, from a script by DaCosta, Elissa Karasik, and Megan McDonnell, the 33rd film in the MCU will take a remarkable roster of newer characters in a bold new direction. "The Marvels is a huge world-building endeavor. The film paints the biggest picture of the cosmic Marvel universe that we have seen yet," executive producer Mary Livanos explains. "With that come locations and new characters that celebrate all the most zany and mysterious facets of sci-fi that we as filmmakers love."
Before The Marvels flies into theaters, get to know the main characters: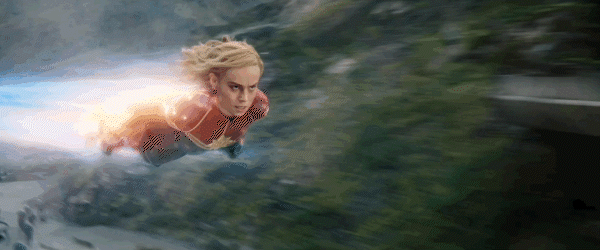 Carol Danvers, aka Captain Marvel (Brie Larson)
Carol, "prodigal child of the Milky Way," has reclaimed her identity from the tyrannical Kree and taken revenge on the Supreme Intelligence... but unintended consequences see her shouldering the burdens of a destabilized universe. She won't have to face them alone, though, as her powers become mysteriously entangled with those of Kamala Khan and Captain Monica Rambeau. At first, it's "tough" for Carol to work as part of a team, Larson says: "She's sort of decided to work alone, because it's too painful to try and deal with loss."
Kamala Khan, aka Ms. Marvel (Iman Vellani)
Following her introduction in the Disney+ Original series Ms. Marvel, Jersey City superfan Kamala is only just beginning to understand her light-based powers. Not only does she get the opportunity to meet her idol, Carol, but she gets to work with her to stop a Kree zealot.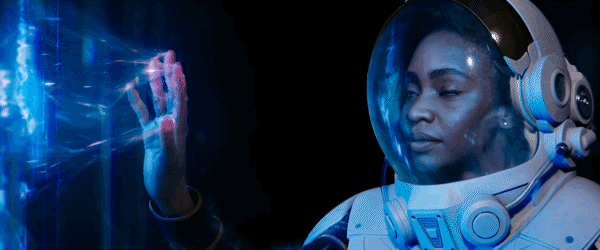 Captain Monica Rambeau (Teyonah Parris)
Now a S.A.B.E.R. astronaut, Monica has the ability to manipulate wavelengths on the electromagnetic spectrum, which allows her to see and manipulate light energy. It's been years since she's seen "Auntie Carol," her late mother's best friend—so their unexpected reunion is understandably charged. Can they work through their issues and stay on-mission?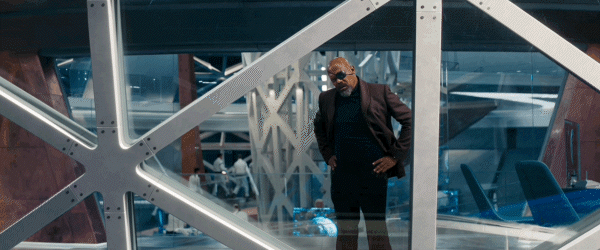 Director Nick Fury (Samuel L. Jackson)
After retiring from S.H.I.E.L.D., Fury now serves as the director of S.A.B.E.R.—a space station that secretly acts as Earth's first point of contact and defense from universal threats.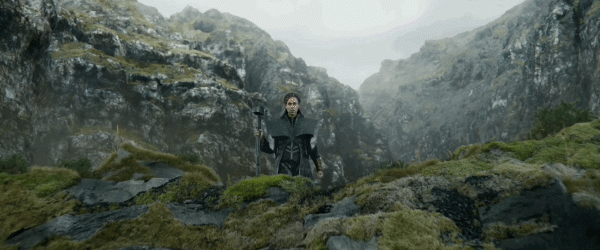 Dar-Benn (Zawe Ashton)
A warrior and scientist, Dar-Benn is a politician hellbent on saving the Krees' home planet of Hala and exalting her people to their rightful place in the universe. Strengthened by a Cosmi-Rod and a mystical bangle, Dar-Benn will stop at nothing to seek revenge on Carol.
Prince Yan (Seo-Jun Park)
The charming and charismatic prince of the planet Aladna has a surprising past with Carol.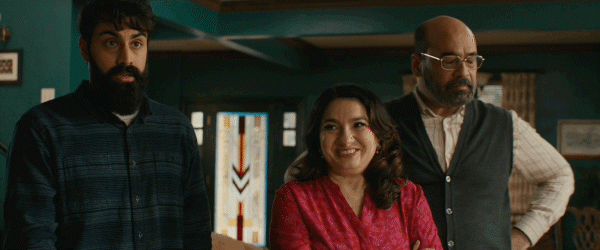 Aamir Khan, Muneeba Khan, and Yusuf Khan (Saagar Shaikh, Zenobia Shroff, and Mohan Kapur)
Although a mind-bending space adventure may be in Kamala's future, her irreverent-but-supportive older brother, Aamir (Shaikh), her never-to-be-underestimated mom, Muneeba (Shroff), and her proud and warm dad, Yusuf (Kapur), keep her feet firmly on the ground.