Set 10 years after the original Enchanted, Disenchanted follows Giselle and Robert as they move their growing family to the suburbs of Monroeville in search of a fairytale life. Suburban life turns out to be less about singing with the birds and more about dealing with a local queen bee—Malvina Monroe, who makes Giselle feel more out of place than ever. Still searching for some magic in her life, Giselle accidentally transforms the town into a real-life fairytale—consequently placing her family's future happiness in jeopardy! Watch the film on November 18, streaming exclusively on Disney+, to find out whether Giselle can reverse the spell and learn what happily ever after truly means to her and her family.
Before you start streaming Disenchanted this weekend, we have a question for you: How will you know… the characters? We've created this handy guide to the characters both new and familiar—and that's how you'll know!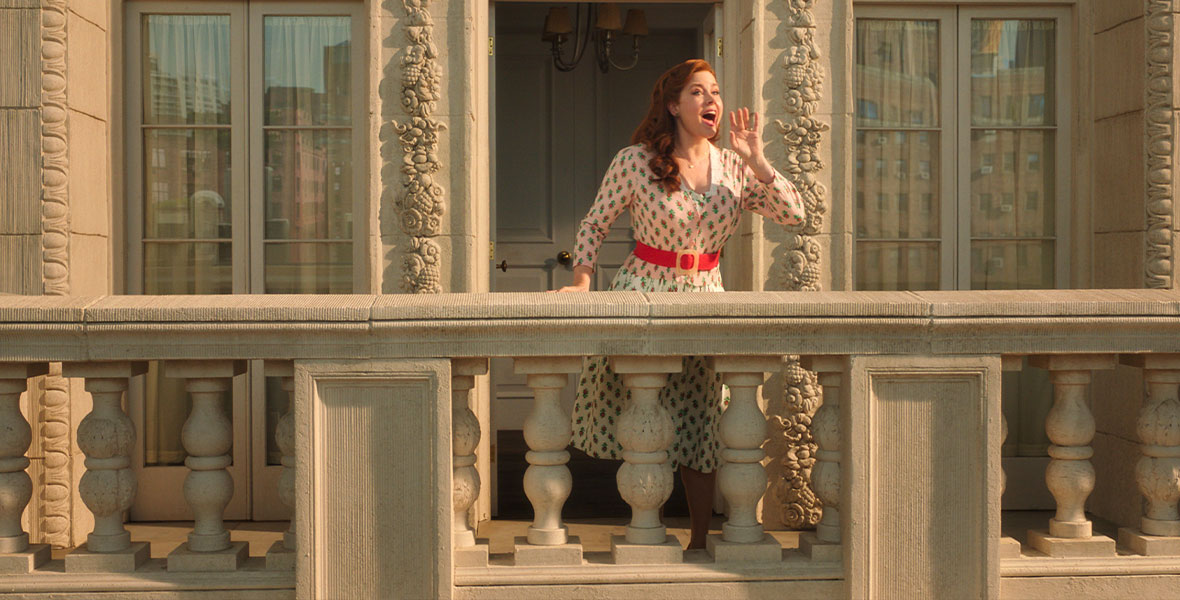 Originating from the fairytale kingdom of Andalasia, Giselle was once betrothed to the kingdom's prince, before discovering a new kingdom and a new prince that set her life on a different path! Now, she lives in New York City, married to Robert Philip, a pragmatic divorce attorney who has learned to see the magic in life.
About her character, Adams says, "Giselle comes from this place of such extreme joy and optimism, and she understands that outside of that, there's an impact that she can have on the world by just seeing the best in every situation. And that is such a beautiful thing to get to play."
Her newest situation? Moving to the suburbs and dealing with the local alpha female. Can this problem be solved with some fairytale magic? That's something Giselle will have to find out for herself.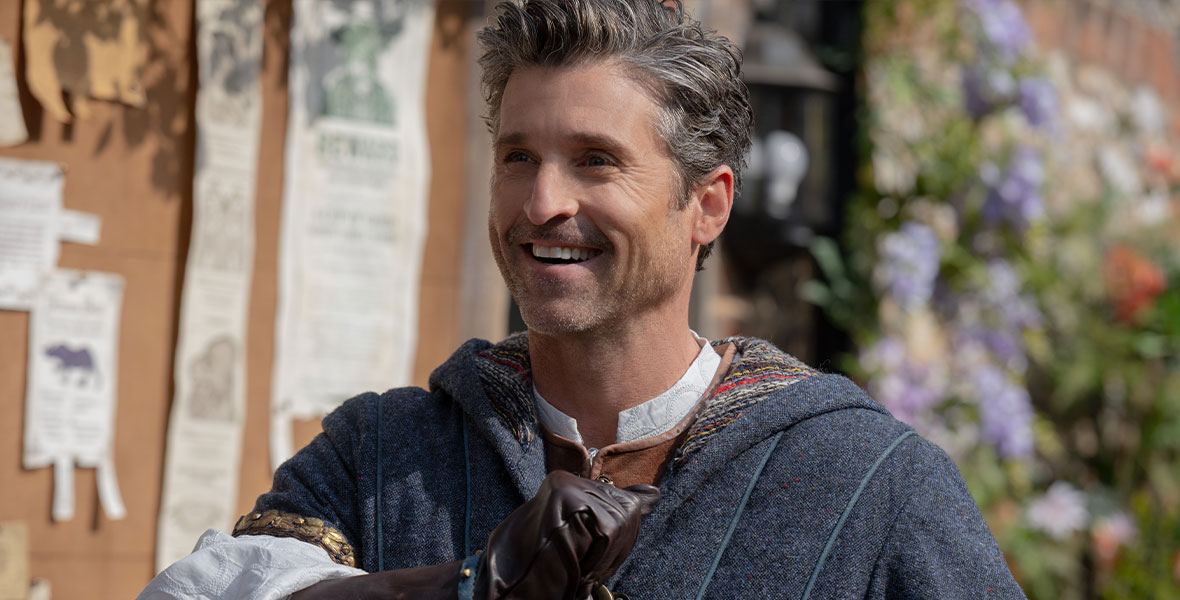 Robert Philip (Patrick Dempsey)
Disney Legend Patrick Dempsey returns as Giselle's husband, Robert, who had a lot to learn about the magic of life in Enchanted. Now, he's adjusting to married life and a new home.
Dempsey explains, "They've moved to suburbia, and Robert has to commute into the city for work. He is wondering what he is doing with his life, as he needs more meaning. Then a spell is cast, and he suddenly becomes a fairytale version of himself. He becomes a knight on a quest, which he thinks gives him a purpose."
His fairytale self is less serious and more swashbuckler—and he's not afraid to break into song. Director Adam Shankman explains, "Patrick is singing and dancing and doing all sorts of stuff that he never thought he was ever going to do."
Unlike his character, Robert, Dempsey couldn't wait to burst into song: "That was the best part of the entire movie because I had to challenge myself in different ways. I have never really sung before, so it was all about finding my voice and working with the dancing."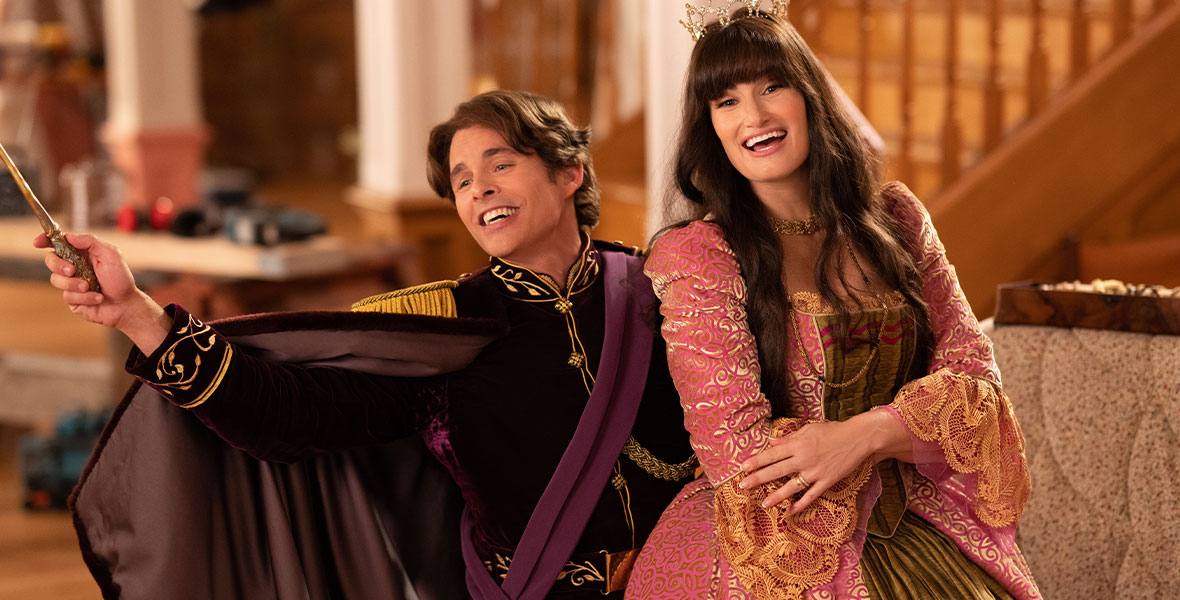 Prince Edward (James Marsden)
Giselle's would-be husband, the silly and sweet Prince Edward, returns in Disenchanted. Now married to Nancy, he had been living his typical fairytale life before being called to Monrovia to visit Giselle and Robert. "I had so much fun on Enchanted, and I'd been wanting to jump back in," says Marsden. "Edward is the only character of the bunch that has not really changed. Giselle has adapted to this new world, and Robert's adapted to having a fairytale princess bride. [Nancy] had to adapt from the real world to Andalasia. Edward? He is the same. He is a hopeless romantic who is in love with being in love."
Nancy Tremaine (Idina Menzel)
In Enchanted, Nancy started the film betrothed to Robert and ended it marrying a prince—and moving to Andalasia! Disney Legend Idina Menzel is no stranger to fairytale life, having also voiced Elsa in the Frozen films. In Disenchanted, she joins her husband Prince Edward to visit Giselle and Robert—and once Giselle's spell is cast, she gets to do more than just tour their new house!
While Nancy famously did not sing in Enchanted, she has her own musical number in the new film. "'Love Power' is a beautiful ballad that tells an integral part of the story," Menzel explains. "Nancy encourages Morgan to find love and embrace Giselle. It is an opportunity to grow Morgan's character and bring her closer to Giselle in their mother-daughter story."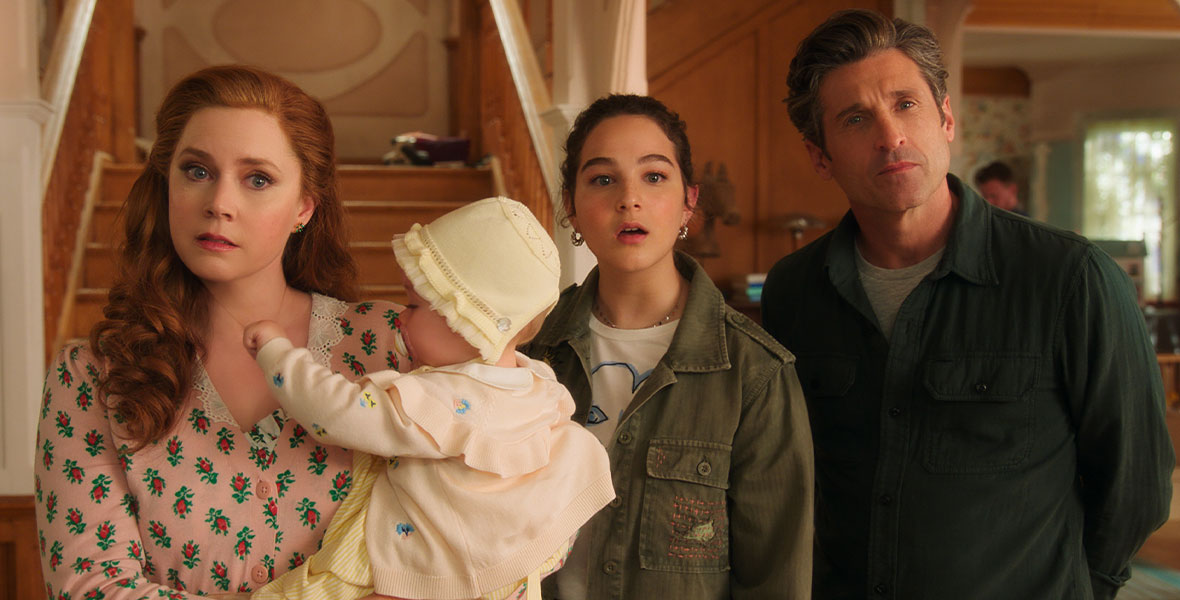 Morgan Philip (Gabriella Baldacchino)
Disenchanted in many ways in a mother-daughter story, between Giselle and her stepdaughter, Morgan. When we last saw Morgan, she was a little girl trying to make sense of her father's impending wedding—and the fairytale woman crashing in their house. In Disenchanted, that fairytale woman is now married to her father. Plus, she's adjusting to an expanding family and a new home—that's already a lot for a young woman to handle! Then, Giselle goes and makes a wish for life to be like a fairytale, and the rules of fairytale life have unexpected consequences between stepmother and stepdaughter…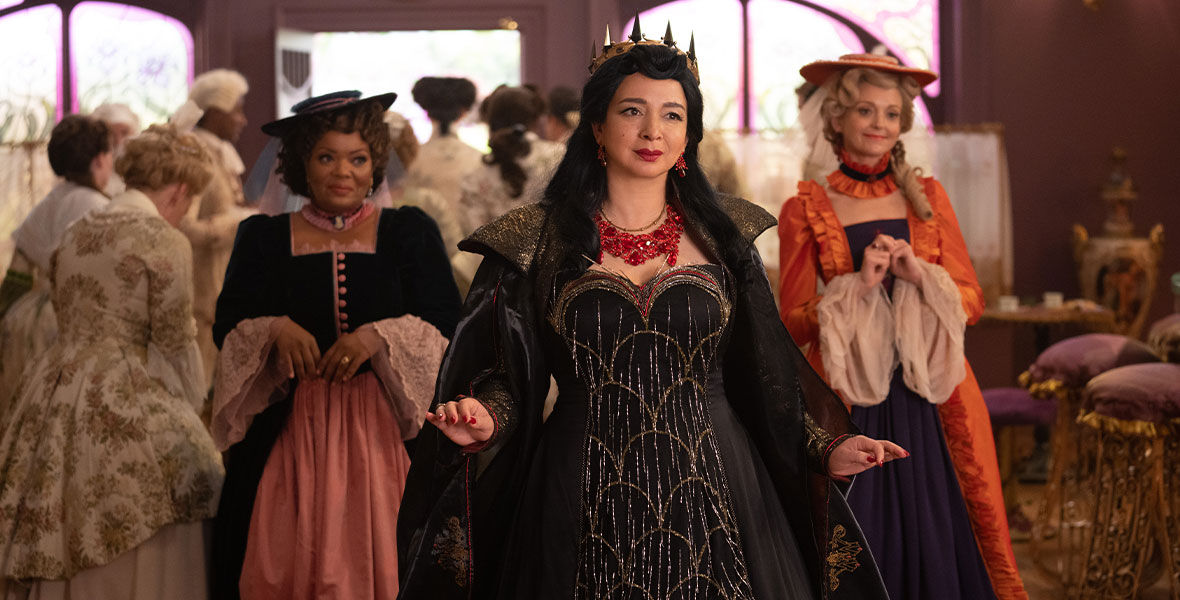 Malvina Monroe (Maya Rudolph)
New to the world of Disenchanted is Malvin Monroe, Giselle's suburban adversary. When Giselle first meets Malvina, portrayed by Maya Rudolph, she is already controlling—but with the magic of Giselle's wish, things get a little out of hand.
"Playing a Disney villain was an unbelievable dream," Rudolph says of the role.
Adams adds, "Maya is a totally different type of villain who works more through manipulation and has created this power dynamic that reflects the power dynamics she had in her non-fairytale life as the alpha female of the town."
Rosaleen (Yvette Nicole Brown) and Ruby (Jayma Mays)
What's a Disney villain without henchmen? Yvette Nicole Brown and Jayma Mays play Rosaleen and Ruby, Malvina's two sidekicks. "They are sort of an echo of the ugly stepsisters from Cinderella," jokes Shankman.