By Alison Statemann
When Marvel Studios' Ms. Marvel debuts on Disney+ on Wednesday, June 8, the six-episode series will introduce viewers to the newest member of the Marvel Cinematic Universe. Ms. Marvel, aka Kamala Khan, also happens to be the first Muslim Super Hero. Late last week, cast members Yasmeen Fletcher (Nakia), Mohan Kapur (Yusuf), Matt Lintz (Bruno), Rish Shah (Kamran), Saagar Shaikh (Aamir), Zenobia Shroff (Muneeba), and Iman Vellani (Ms. Marvel/Kamala Khan), took part in a virtual press conference to discuss the groundbreaking series. They were joined by Bisha Ali, head writer and co-executive producer; Sana Amanat, producer and writer; series directors and executive producers Adil El Arbi, Bilall Fallah; director and two-time Academy Award® winner Sharmeen Obaid-Chinoy; director Meera Menon; and executive producer Kevin Feige. Here are some of the biggest takeaways from the conversation.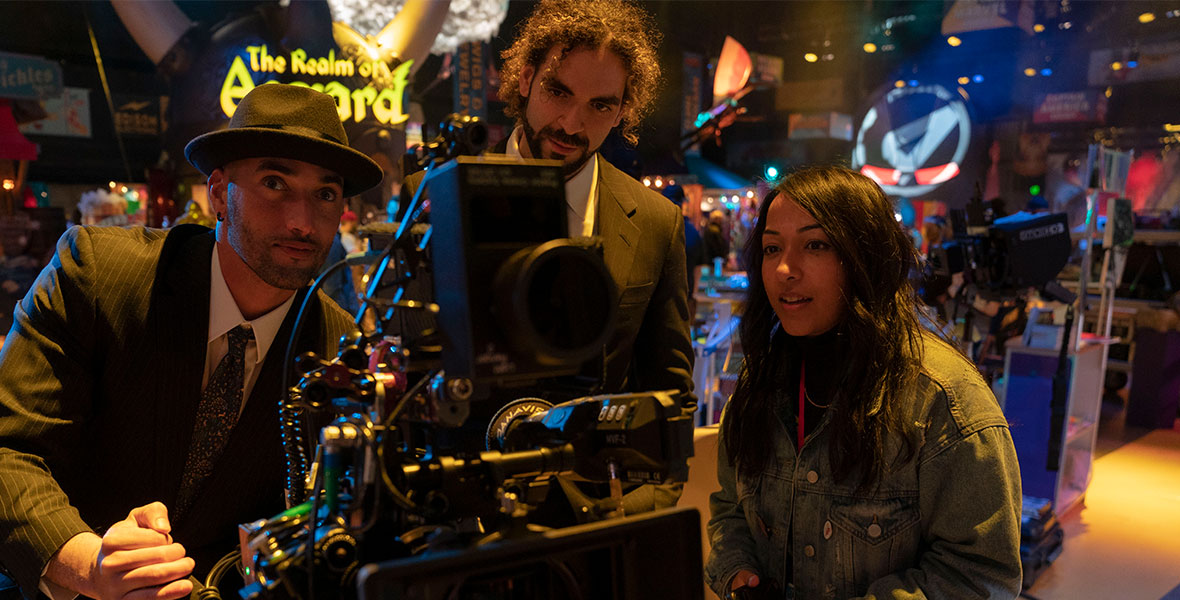 How the Series Came to Be
The highly anticipated series is based on the iteration of Ms. Marvel first introduced by Marvel Comics in 2014. Ms. Marvel, aka Kamala Khan, came to life under the direction of Sana Amanat, now Executive of Production & Development for Marvel Studios; Stephen Wacker, a longtime Marvel editor; writer G. Willow Wilson; and artist Adrian Alphona.
"This is all very, very trippy. When Will and I were crafting this comic about eight years ago, we joked about how we're like, 'It's not gonna get past issue nine. No one's going to care.' And lo and behold, Kevin Feige cared, which is amazing," Amanat said.
Before Feige approached the creative team, the comic series took off with fans and critics alike, with the first issue reaching a rare seventh printing.
"The comic did really well. I think what I love about it the most is that it has people from different backgrounds, who had never really read comics before showing up in comic shops for the first time because of what this meant and what it stood for," Amanat said. "A few years later when Kevin let us know that he wanted to make a show, I was thrilled."
For Feige, Kamala was a natural choice for Marvel Studios to build on-screen content around.
"At Marvel, it's such a privilege because not only are there reinterpretations every few years of existing, wonderful, characters, but every once in a while, there's a new character that comes around that catches the audience's imagination. And this character clearly did that," he said. "Almost from the first few issues, people started asking us, 'When is Kamala Khan coming? When is Ms. Marvel coming?' So, it always seemed inevitable in a great way. When Disney+ came around, it gave us the opportunity to do what we really wanted to do, which was tell her full story in six episodes, and then have her transition into a feature."
Ms. Marvel will make her big screen debut alongside Captain Marvel, played by Brie Larson, in The Marvels, coming to theaters in 2023.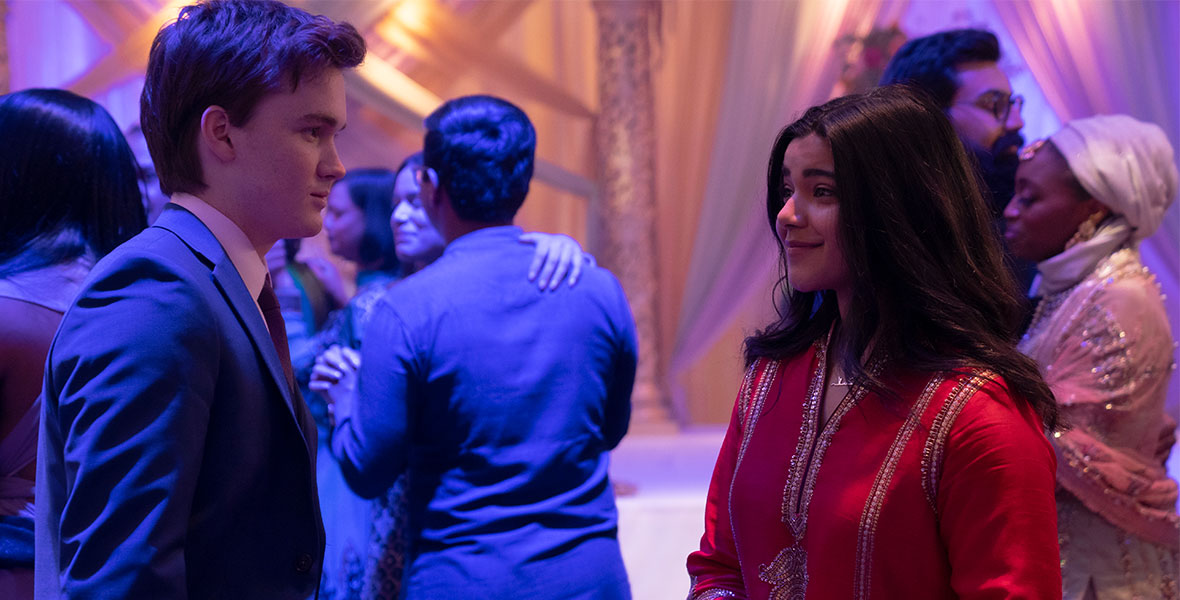 A Distinct, Relatable World
While much has been written about Kamala Khan becoming the first Muslim Super Hero to join the MCU, it was important to the series creators and collaborators to incorporate this element into a fully realized portrait of Kamala and her world.
"I don't think this series is shouting from the rooftops saying, 'Watch me, it's about representation,'" said Mohan Kapur, who plays Kamala's father, Yusuf. "It's a wonderful story of a community that's so ethnically diverse and culturally rich. For me, coming from that region, I think it's a fabulous opportunity, because we suddenly see, this is the Marvel universe telling a story about our milieu. And it's so beautifully and so subliminally translated over scenes, like, you go to the mosque, you put your shoes over there, you come back, and your shoes are gone. That's a real thing. You know, the process of entering a mosque, the festivals, the wedding ceremonies.
"This is not a political statement," Kapur continued. "This is a story of one family, one girl, but it's so beautiful. It's a story of a family in a land that's not their own, but they've called it their home and that's beautiful."
Iman, who grew up in a Pakistani Canadian household, said that she related strongly to Kamala not only because of her cultural background, but also because of her affinity for Marvel Super Heroes.
"She's a 16-year-old kid with superpowers. Fine. We've seen that before, but she's also a fan of every other hero within the MCU canon. That fascination and excitement is associated with real-life Marvel fans, so that's why we relate to her," Vellani said. "I'm just excited that people can finally see what I saw when I picked up those comics for the first time and fell in love with Kamala and her world. It's just so colorful. It's truly a love letter to all the MCU fans."
She added about Kamala, "She reacts how we would when she gets powers. I just love that part of her, and that's why I fell in love with her. Her culture and religion were never the main thing of her personality. It was just some part of her life, how it was for me."
"The Thrill of Our Lives"
While the cast and crew played it safe when it came to revealing any spoilers, they did offer a few tantalizing clues about what viewers can expect.
"Kamala Khan is going to go on this journey to reconnect with her family to understand why it's so important for her to tell her own story and to craft that story and to feel that she could be that Super Hero that she always wanted to be, except that it would be her being the Super Hero as opposed to emulating someone else," said Obaid-Chinoy, who directed episodes four and five. "On that journey of discovery, we as an audience are going to go on what I can safely say is going to be the thrill of our lives."
Tune in to Ms. Marvel exclusively on Disney+ on June 8 to experience the beginning of Kamala Khan's Super Hero journey.