By Zach Johnson
In the past year, two Deaf characters have debuted in the Marvel Cinematic Universe (MCU), furthering The Walt Disney Company's and Marvel Studios' commitment to inclusive storytelling. First came Makkari, the speedster played by Lauren Ridloff in Eternals, then came Maya Lopez, the gang leader played by Alaqua Cox, in Hawkeye. Disney is "Celebrating the Accessible" this Disability Pride Month by honoring the diversity and intersectionality of the disability and neurodivergent communities via increased representation, celebration, education, and accessibility. In excerpts from recent issues of Disney twenty-three (offered exclusively to D23 Gold Members as a benefit of their membership), the two stars open up about what that means to them.
"I'm amazed with Marvel because they are doing such a great job with diversity and representation," says Alaqua, who will reprise her role in Echo, coming to Disney+ in 2023. "It means so much to me because I feel like kids with all types of cultures and disabilities deserve to have more role models that look like them… I'm so grateful to have this opportunity because I am one of the examples of how we are going to shape the minds of the next generation, and I hope they are happy to watch their culture represented accurately and authentically. Representation matters more than we know."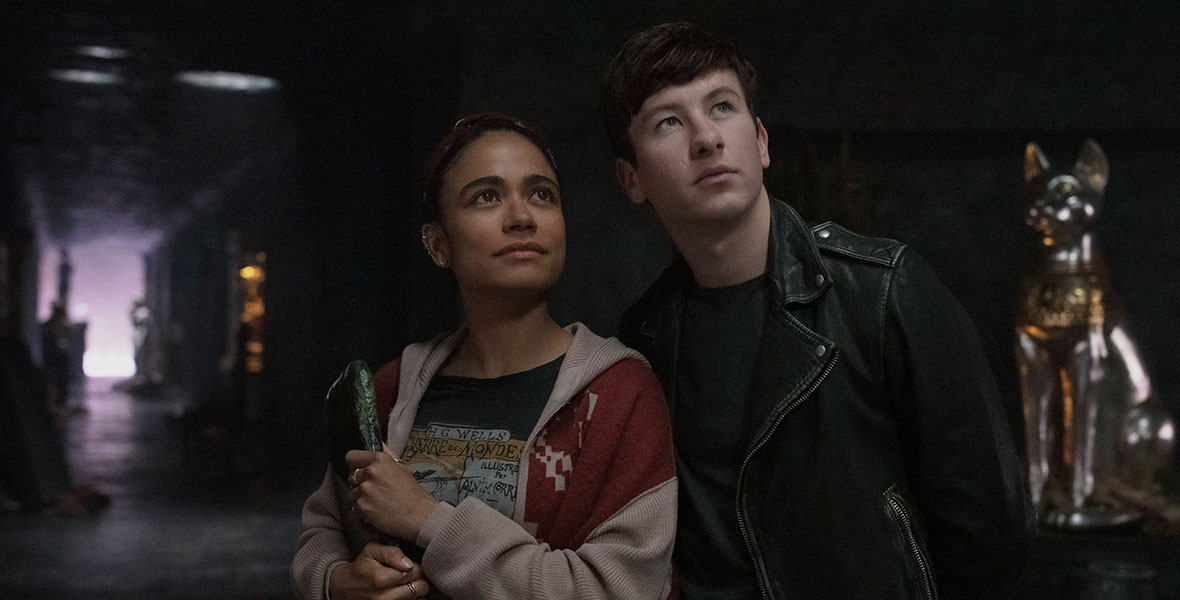 Lauren admits she "didn't think too much about the fact" that [she] was going to be the first Deaf Super Hero in the MCU until Marvel Studios president Kevin Feige introduced the cast during San Diego Comic-Con in 2019. "When I walked onstage, I noticed a group of people going positively crazy, hands waving in the air," she recalls. "That's the deaf way of applauding, so when I realized there was a group of Deaf fans in the audience, the profundity of it hit me right there and made it hard to stay standing up.
"Being cast as a powerful entity who happens to be deaf is groundbreaking," Lauren continues. "It shouldn't be like that in this day and age, but it's finally happening—and on such an enormous platform. Finally, the world sees how I exist as a deaf individual. My strengths are different than most and have a place here in this universe. One just has to learn how to perceive nonconformity as an opportunity for untapped power."
Marvel Studios hired consultants and interpreters to ensure that both actresses felt supported while filming their respective projects. In addition, several actors and filmmakers learned how to sign basic expressions in American Sign Language (ASL). "I remember meeting Jeremy Renner on my first day of work," Alaqua says. "I was a nervous wreck, as it was my very first acting job. He complimented me in ASL, which comforted me. Hailee Steinfeld also spelled out her name to me in ASL at the studio where we were doing our stunt training. I thought it was sweet of them to put in the effort to learn basic ASL just to communicate with me. It means a lot as a deaf person."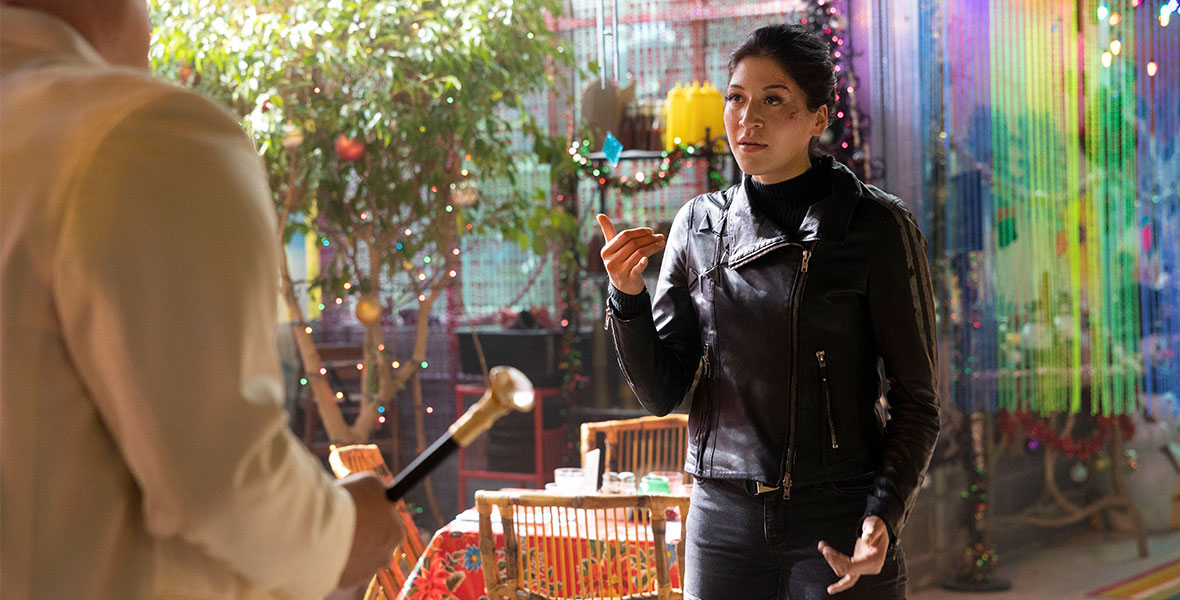 As for Lauren, she says Angelina Jolie, who plays the warrior Thena, "was the first to disclose that she had some familiarity with ASL" and used it to introduce her children. Lauren's husband, Douglas Ridloff, helped her other co-stars—Gemma Chan, Salma Hayek, Brian Tyree Henry, Barry Keoghan, Don Lee, Richard Madden, Lia McHugh, and Kumail Nanjiani—learn the language. "The cast was very open and receptive to opportunities to sign their dialogue, so we had Douglas work as an ASL consultant," she says. "He taught them how to sign as if they'd been signing for thousands of years."
Alaqua and Lauren are both proud of the strides Marvel Studios has made for Deaf representation, and they are excited to see its stories become even more accessible. "There is now a lot of discussion about creating new [ASL] signs for the MCU—name signs for characters," Lauren says. "Sign language now possesses space within that incredible fantasy world of superhuman skills and abilities. The community is responding to that, so new signs are coming out as a result. We're now part of the Super Hero vernacular."