By Victoria Hunt
In 2011, Chris Hemsworth took on the titular role in Marvel Studios' Thor. And he certainly proved worthy! Since then, he's taken on the mantle of the God of Thunder in several subsequent films, including the highly anticipated Thor: Love and Thunder, premiering in U.S. theaters on July 8. The film reunites Hemsworth with director Taika Waititi, who helmed the raucous Thor: Ragnarok.
To celebrate Hemsworth's latest foray as Thor in the 29th film in the Marvel Cinematic Universe, we've compiled a list of his prior appearances, in order of release, that are perfect to watch or re-watch on Disney+ before seeing Thor: Love and Thunder in theaters!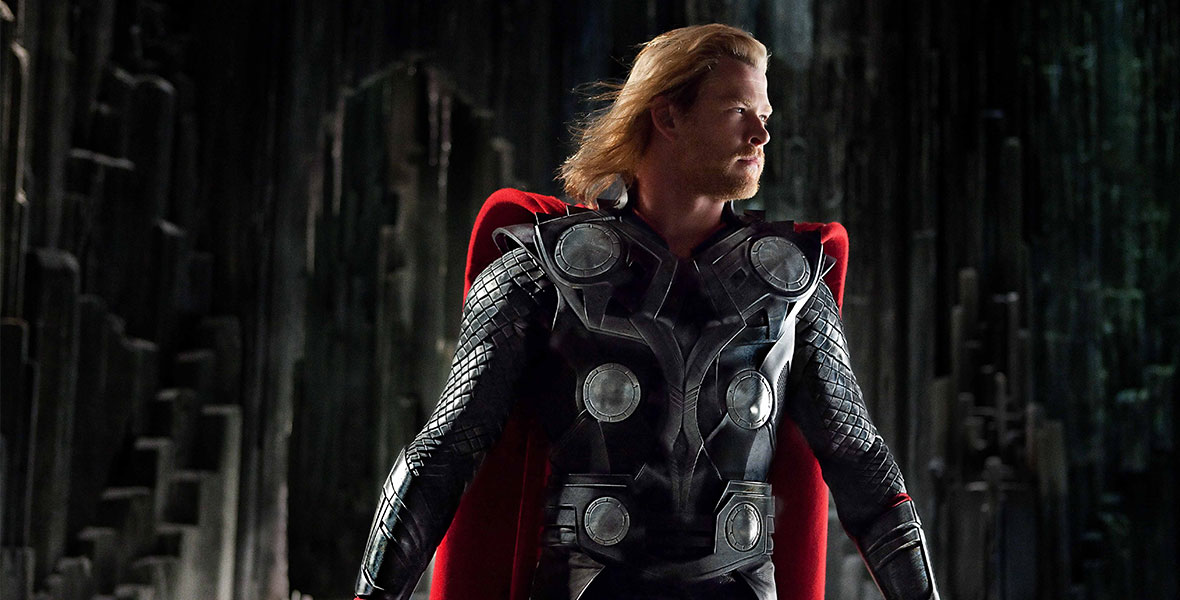 Thor (2011)
It's hard to believe that it's been more than 11 years since Hemsworth made his debut in Marvel Studios Thor. With a hammer in one hand and vengeance in his heart, this oh-so-mighty origin tale brought Thor's earthly banishment to compelling life. Directed by Kenneth Branagh, and chock-full of legendary actors, including Anthony Hopkins and Stellan Skarsgård, the film and Hemsworth made their mark, leading to his inclusion in several Marvel Studios titles that followed.
The Avengers (2012)
When Thor's devious brother Loki (Tom Hiddleston) attempts to invade Earth, the Avengers gather to form an alliance to thwart his evil schemes. Hemsworth's role as Thor in this MCU film proved to be a major success at the box office and won 30 awards including setting a Guinness World Record for the highest-grossing domestic opening weekend of all time to date.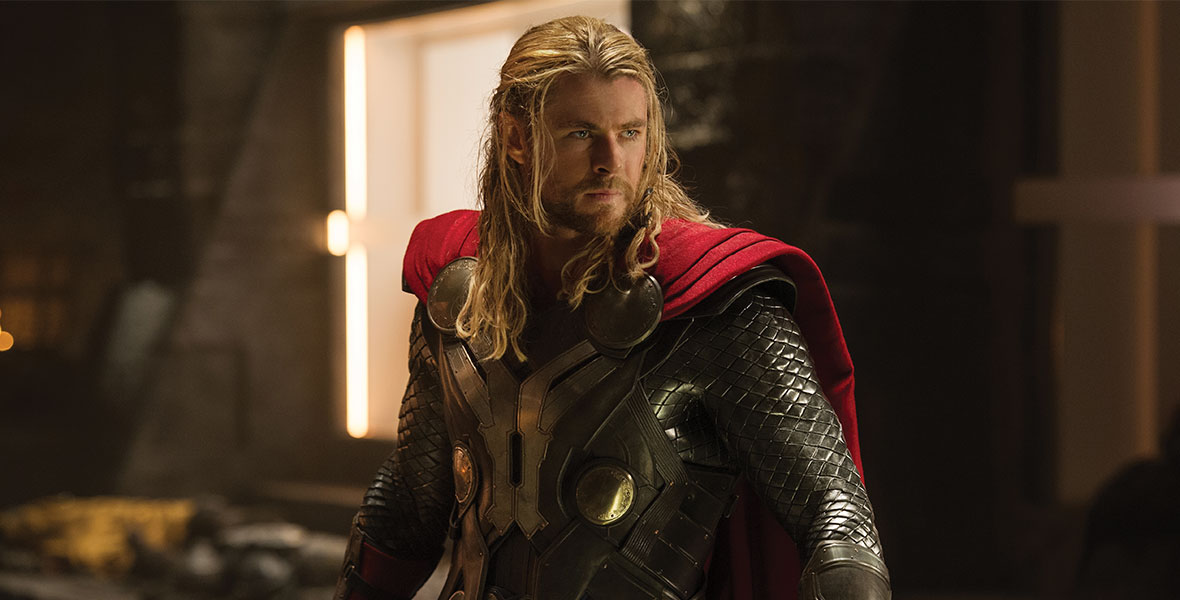 Thor: The Dark World (2013)
In the aftermath of Marvel's Thor and The Avengers, Thor fights to restore order across the cosmos…but an ancient race led by the vengeful Malekith (Christopher Eccleston) returns to plunge the universe back into darkness. Faced with an enemy that even Odin and Asgard cannot withstand, Thor embarks on his most perilous and personal journey yet, but one that reunites him with Jane Foster (Natalie Portman). The film also showcased the chemistry between Hemsworth and Hiddleston, as they played two brothers battling on the opposite sides of good and evil.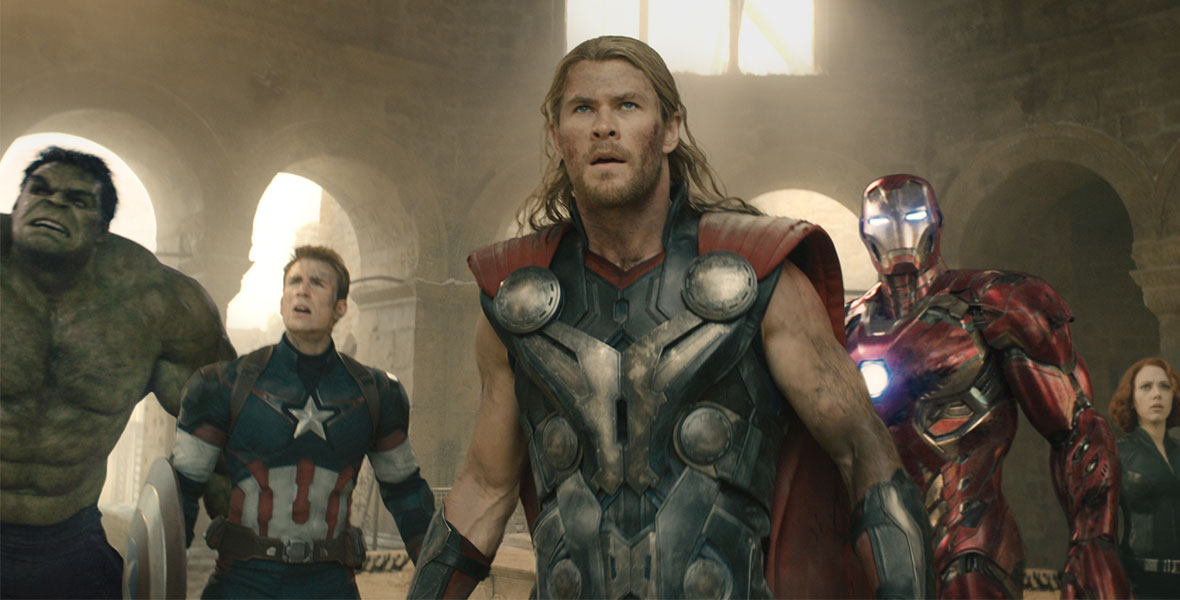 Avengers: Age of Ultron (2015)
Chris Hemsworth returned as Thor to save humanity from Ultron's evil plans, along with Tony Stark (Robert Downey Jr.), Captain America (Chris Evans), Hulk (Mark Ruffalo), Black Widow (Scarlett Johansson), The Scarlet Witch (Elizabeth Olsen), and Hawkeye (Jeremy Renner). The Super Heroes are put to the ultimate test as the fate of the planet hangs in the balance. As the villainous Ultron emerges, it is up to the Avengers to stop him from enacting his terrible plans, and soon uneasy alliances and unexpected action pave the way for an epic and unique global adventure!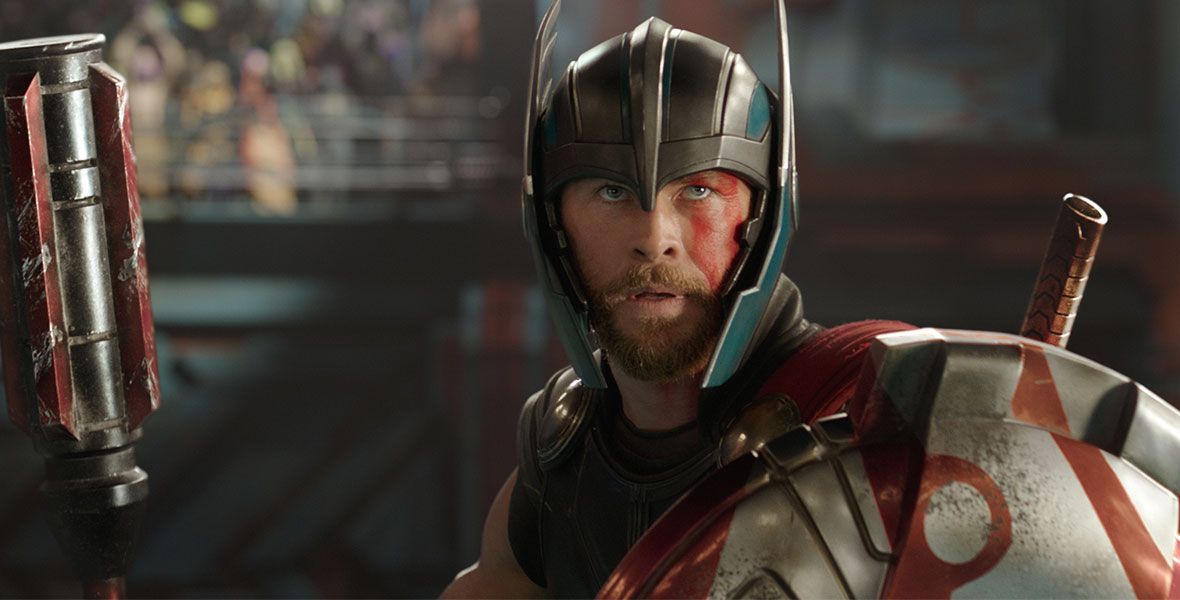 Thor: Ragnarok (2017)
A Super Hero's job is never done. When Thor and the Hulk are imprisoned and pitted against each other, they must figure out a way to unite to stop the evil Hela (Cate Blanchett) from destroying Thor's beloved Asgard. Hemsworth wanted to do something different with Thor this time around, which he achieved with director Taika Waititi, putting an entirely new spin on the character in this rollicking adventure that played off Hemsworth's comedic abilities.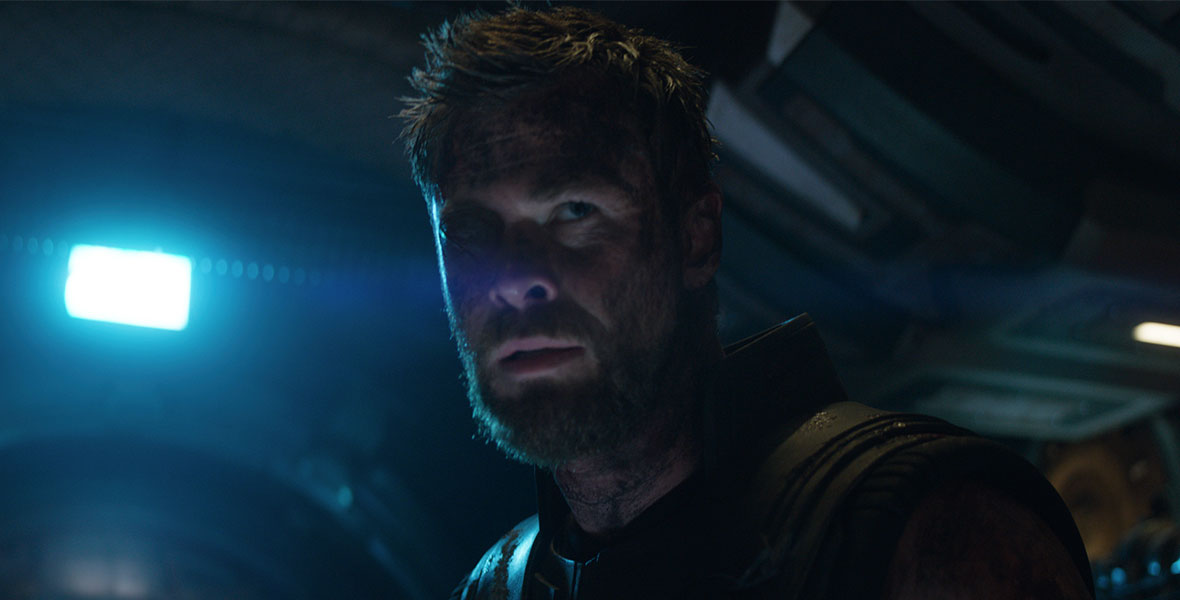 Avengers: Infinity War (2018)
This Oscar® nominated Avengers film was an ultra-success at movie theaters across the globe. A star-studded cinematic journey, a decade in the making and spanning the entire MCU, Thor is among fellow Avengers and allies such as Black Panther's T'Challa (Chadwick Boseman), Spider-Man's Peter Parker (Tom Holland), and Guardians of the Galaxy's Gamora (Zoe Saldana) to battle against Thanos (Josh Brolin).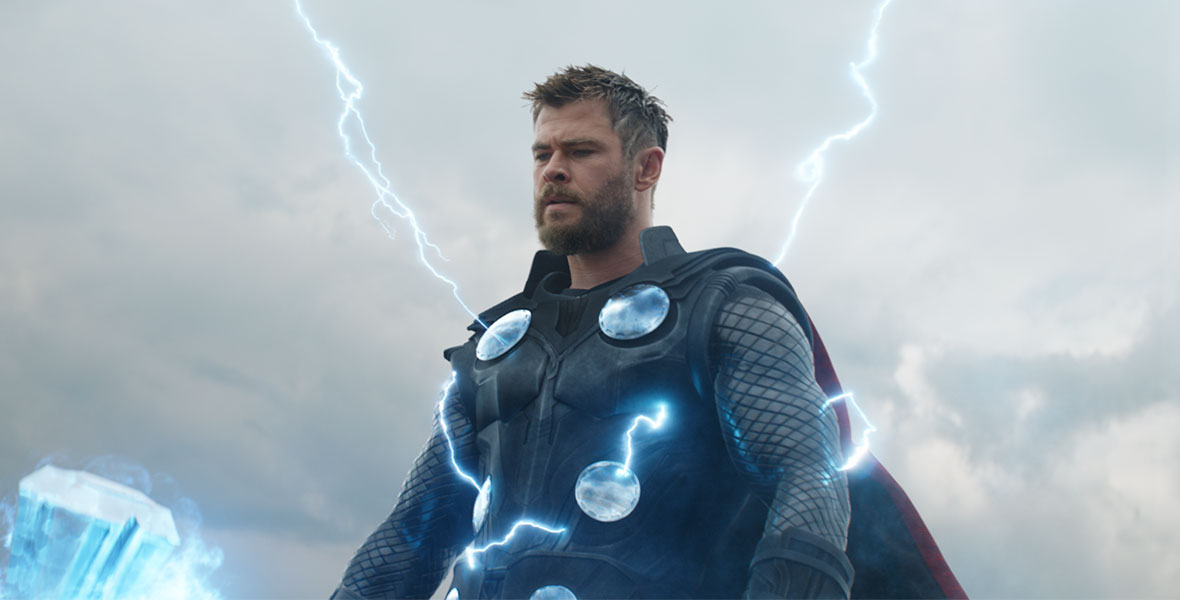 Avengers: Endgame (2019)
After Avengers: Infinity War, Thanos' devastation of life left the Avengers displaced and feeling defeated. The film introduced yet another incarnation of Hemsworth's Thor. Depressed and often drunk, Thor suffers from self-doubt, blaming himself for Thanos' galactic genocide. The film also featured a major changing of the Asgardian guard. After getting his mojo back and defeating Thanos, Thor abdicates his throne and names Valkyrie the king of New Asgard, before hitching a ride with the Guardians of the Galaxy for whatever comes next.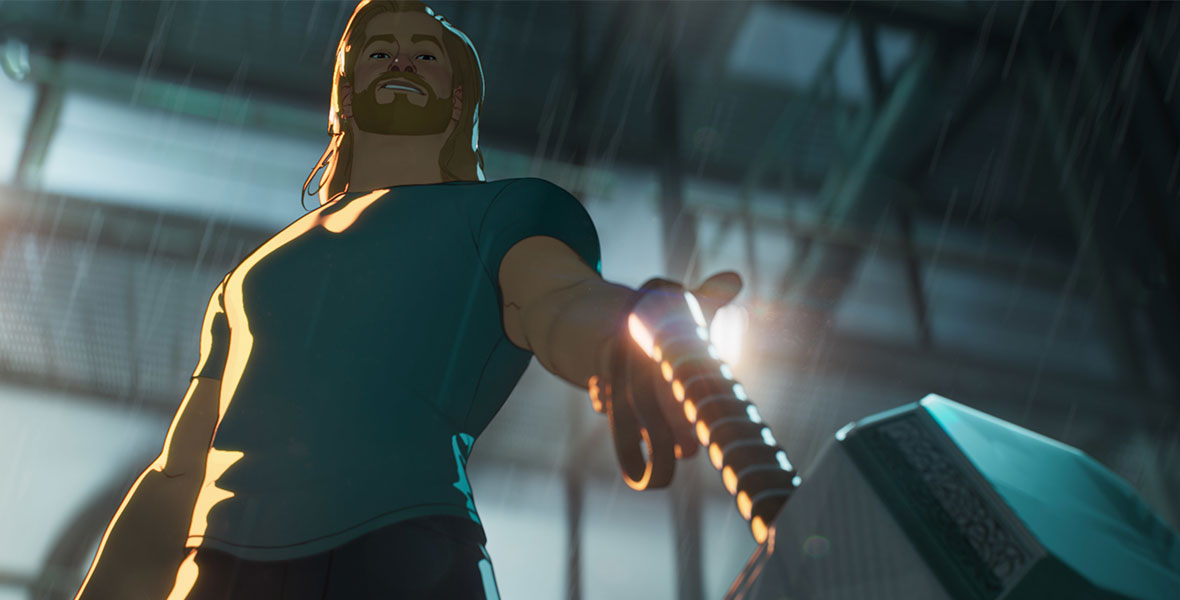 What If….? (2021)
In this animated twist on the Marvel Cinematic Universe, Chris Hemsworth returns as the voice of Thor in season one's "What if… Thor was an only child?" episode. The storyline follows what may have happened if Thor's family had never adopted Loki. Would Thor have ever learned to be selfless? Would he be the hero is he is today?