By Beth Deitchman
Kim Possible has always been about friendship. Whether she was saving the world, or simply hanging with her friends at Bueno Nacho, Kim Possible always had Ron Stoppable—her BFF since preschool—by her side, and Ron's furless friend Rufus, the Naked mole-rat, was always by his. This Friday, February 15 (8 p.m. EST/PST), Kim and Ron embark upon live-action adventures in a brand-new Disney Channel Original Movie, and we're thrilled that the fan-favorite Rufus is back, too, brought to life through CGI and the incredible talents of Nancy Cartwright, who voiced the character in the original animated series. Rufus is once again a key member of Team Possible, alongside Kim (Sadie Stanley), Ron (Sean Giambrone), new friend Athena (Ciara Wilson), and tech whiz Wade (Issac Ryan Brown).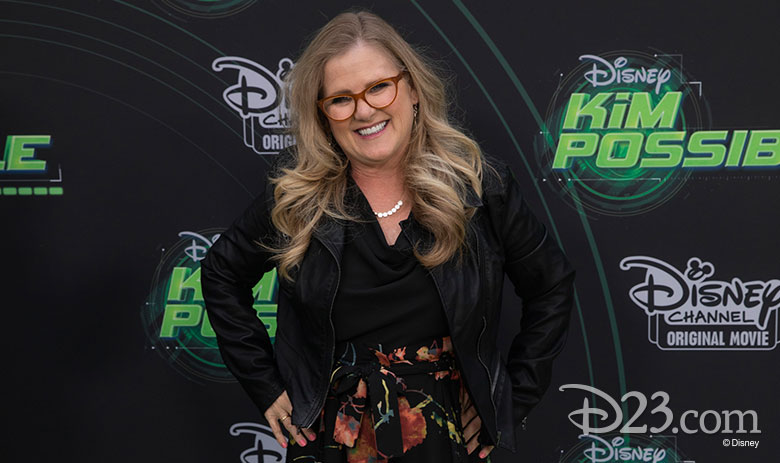 "I was hoping they would give me a call," says Cartwright, who squeaked her first Rufus squeak back in 2002 when the animated Kim Possible premiered on Disney Channel. The accomplished voice actress took her rodent research seriously. She was fascinated to discover that Naked mole-rats are tunnel dwellers and social animals who live in large communities. They don't do well out in the sunlight and, Cartwright laughs, "They're kind of disgusting looking—they look like overcooked hot dogs." Our friends at Disney Channel also put together a fun look at real-life Naked mole-rats in this video narrated by Giambrone, who plays Rufus' protector and pal.
Cartwright has created a signature sound for Rufus that's comprised of "efforts and grunts, and squirts, gurgles, and squeaks." Rufus typically doesn't have scripted lines for Cartwright to deliver, so she takes direction from the Naked mole-rat's emotions in any given scene, which can range from über-excited to super-sad. Historically, however, we've heard Rufus utter a select group of Kim Possibly-important words, such as "boo-yah."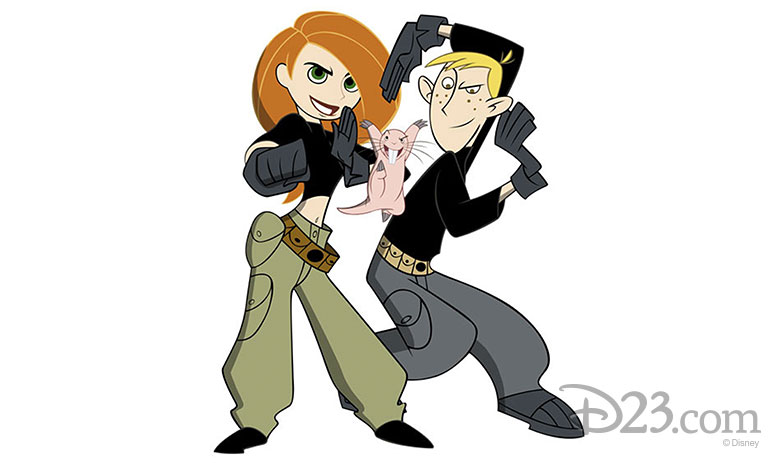 It's been a highlight for Cartwright, also known for her many roles on The Simpsons and as Chuckie Finster from Rugrats, to lend her voice to Rufus. When she meets fans and reveals herself to be the person behind the mole-rat, she shares, "I'm not sure who likes it more—them or me, because I love the effect [demonstrating the voice] has on people. And it's kind of surprising that I'm like five feet tall, I've got children of my own, I'm a grandma, and these sounds come out of this little package here. I think it's fun for everyone."
The cast of the live-action Kim Possible had to wait to "meet" Rufus until the movie's visual effects experts worked their movie magic. On set, explains Ciara Wilson, who plays Athena (the newest member of Team Possible), "We would just be looking at Sean's shoulder, or have an eyeline on his hand or a little figurine that didn't look that much like Rufus at all." She was thrilled to finally see Rufus on screen in the DCOM. "I am super, super-impressed. He is adorably ugly, which is exactly what Rufus is."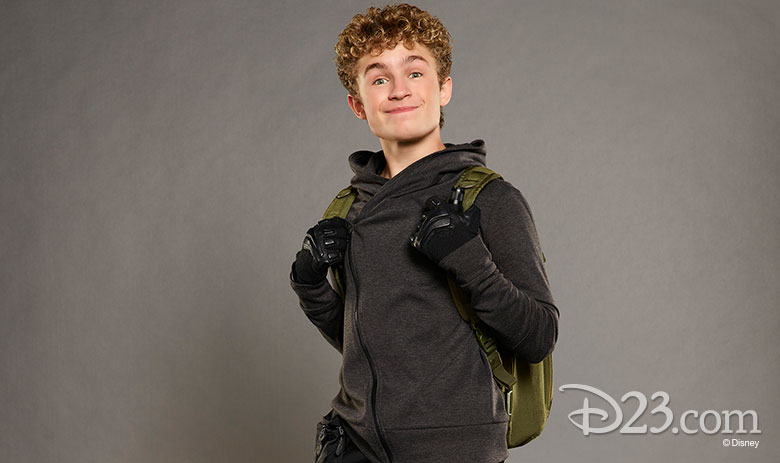 Giambrone was thrilled with the final on-screen result, and he expects fans to have a similar reaction. "The first time I saw him [on film] it was like true love," he tells D23. "I knew that was exactly what he should look like and it just felt like I was reunited with a buddy, seeing the movie with Rufus in it." He expects Rufus to continue to have a huge following among Kim Possible fans. Giambrone emphasizes, "He's very charismatic!"
Tune in this Friday, February 15, on Disney Channel and DisneyNOW, to see Rufus meet Ron and Kim on-screen for the first time. It'll be "boo-yahs" all around!