By Courtney Potter
"Love and joy and peace on Earth and tidings of good cheer; do you have tradition things for that time of year?" In Walt Disney Animation Studios' latest featurette, Olaf's Frozen Adventure, holly-jolly snowman Olaf (voice of Josh Gad) has tasked himself with finding the perfect holiday tradition to pass along to his best friends, Anna (voice of Kristin Bell) and Elsa (voice of Idina Menzel), and, as evidenced by the quote above (from "That Time of Year," one of the featurette's four brand-new songs), he traverses the kingdom of Arendelle—with help from reindeer Sven—to ask its citizens how they celebrate.
So we here at D23 decided to ask the featurette's filmmakers—directors Kevin Deters and Stevie Wermers-Skelton (Prep & Landing); producer Roy Conli (Oscar® winner for Big Hero 6); songwriters Elyssa Samsel and Kate Anderson; and Olaf himself, Josh Gad—for their own favorite ways to "Ring in the Season." After reading their answers, you'll be in the holiday spirit in no time!
Stevie Wermers-Skelton loves putting up her Christmas tree… and dressing up her dogs too!
"I really enjoy putting up the tree," admits Wermer-Skelton. "That's kind of my job, with my husband and me. He gets the boxes down—or in this case, up from the basement. And I find all of the ornaments and string the tree together, put all the lights on. He's responsible for the outside cause he's crawling up on ladders and whatnot. And then, yeah—making my dogs wear Prep and Landing costumes and taking pictures of them!"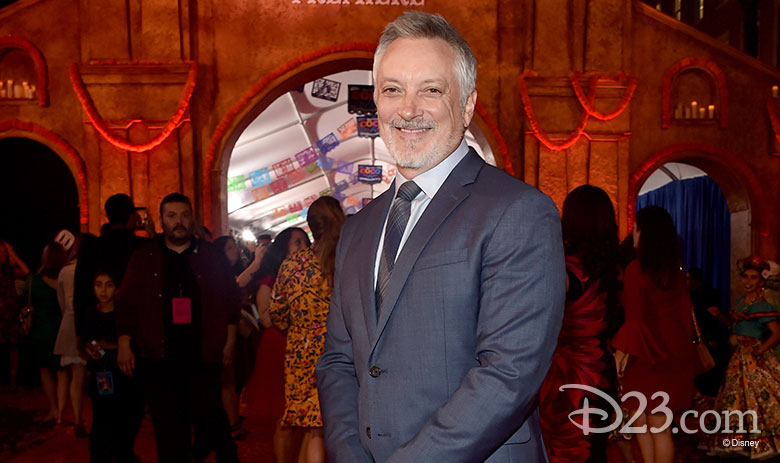 An ornamental coincidence—and some chocolatey treats—bring back memories for Kevin Deters.
As Deters explains, "My wife and I discovered [something] when we first got together and had our own tree at Christmas. The very first ornament that my parents got for me when I was a baby is a little teddy bear holding a trumpet. [Then] my wife pulled out the ornament that her parents had first gotten her when she was a baby—and it's exactly the same bear! Without the trumpet, but it was still astounding to us. So we always put those up on the tree first, which is pretty special for me.
"Also, I come from a large family in the Midwest, [and] we're out here in California raising our sons… Growing up, my mother always made a certain kind of cookie at Christmas. They're called Chocolate Krinkles. They're essentially extremely sugar-filled bag brownies that you roll in powdered sugar and bake. They're amazing. And I only ever got them at Christmas—so it's really fun for me to make them and for my wife to make them with our sons every year. We still do that every year. I eat them until I get sick, I can't help myself."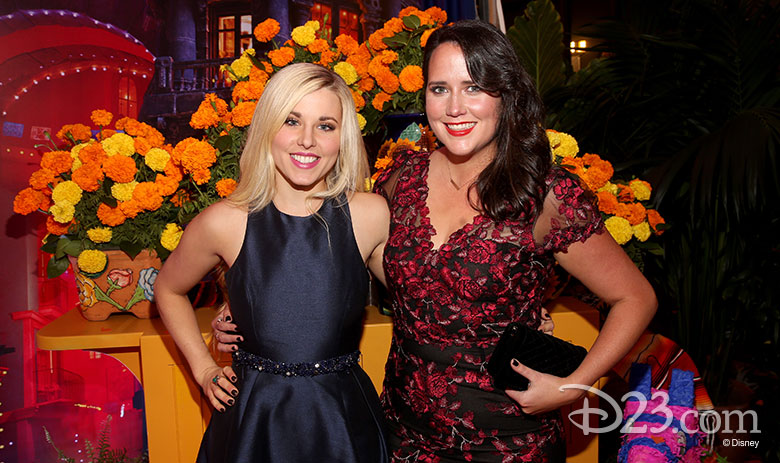 Speaking of delicious eats, Kate Anderson and her family enjoy lots of Christmas baking.
"Every year my family makes this cookie recipe that we found on the Internet years ago," Anderson says. "We turn on a Bing Crosby holiday album and spend a morning baking together. For some reason, the recipe makes like 20 dozen cookies, so we end up with every surface of the kitchen and living room covered in chocolate chip cookies for a full day! Then we box them up and give them to neighbors and friends—and watch our own waistlines grow several inches, because once you have one, you just can't stop. It doesn't help that the house smells like cookies for a week, so the cravings never cease!"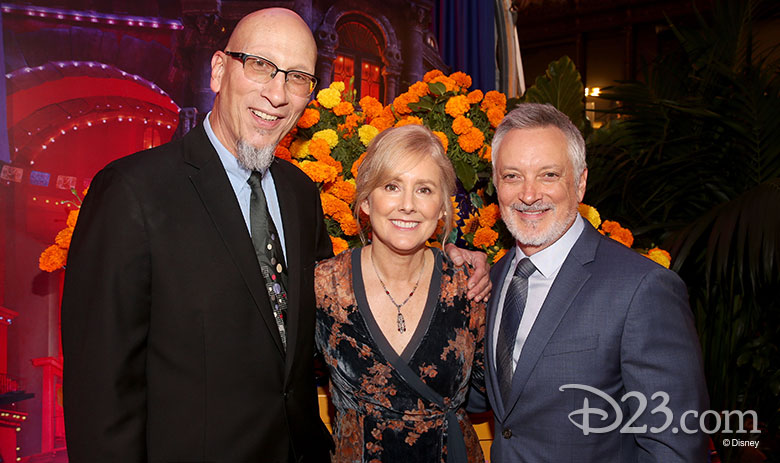 Memories of Christmas live all year 'round at Roy Conli's house…
"My favorite holiday tradition now [is], my wife and I go out and we buy a living Christmas tree," says Conli. "And we plant it on our property at the end of Christmas. Fortunately, we have like a half-acre of property, so I have room to put in a couple of trees once a year. That's our big thing. We always go to the same place [near Los Angeles]. We buy a tree, bring it home, decorate it, keep it watered. It then sits on our patio for about a month and a half, two months. Then we dig a hole and put it in the ground. I've now got several trees out there that we've planted."
Elyssa Samsel and her father have a movie-watching tradition each holiday season.
"It doesn't feel like Christmas until my dad and I watch both the 1970 film version of Scrooge and Frank Capra's It's a Wonderful Life," Samsel explains. "There's something embedded in those movies that just always wakes up my holiday spirit! It's all the nostalgia from childhood, when my whole family would watch them together."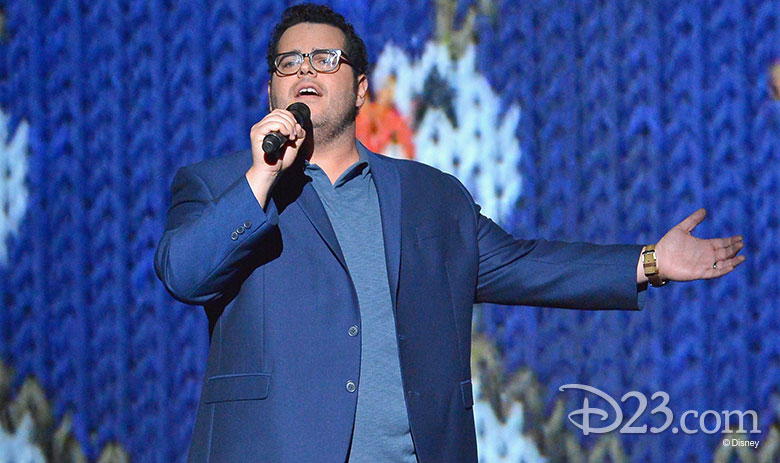 …And for Josh Gad, it's all about experiencing the merry magic through the eyes of his daughters.
Each year, the actor looks forward to seeing his daughters' reactions on Christmas morning as they discover a personal letter from Santa, as well as a trail of cookie crumbs that serve as indisputable evidence that a visit was paid by St. Nick himself. "That tradition is something that I hope they don't tire of any time soon, because the second I see that moment in their eyes when they walk down the stairs, it's more rewarding than any present that they could possibly open—or any other moment during the course of that day. Because it's so pure, so innocent, like Olaf himself! There's something just so wonderful about the sky being the limit. The possibilities being endless… it's something that I truly love."
Whether you missed Olaf's Frozen Adventure—which opened ahead of Disney•Pixar's Coco for a limited time, in theaters around the country—or you're simply melting to see it again, tune in for its broadcast debut tonight at 8 p.m. ET on ABC!