By Andie Hagemann
Miep Gies once said, "Even an ordinary secretary or a housewife or a teenager can turn on a small light in a dark room."
National Geographic's new limited series A Small Light, premiering Monday, May 1, shares the incredible story of Miep Gies, who like countless others risked everything to help those targeted by the Nazis during World War II, casting a small light in the darkest of times.
Miep, portrayed by Bel Powley, was a carefree and opinionated young woman when her boss Otto Frank (Liev Schreiber) asked her to help hide his family from the Nazis. Without hesitation, Miep agreed. For the next two years, she and her daring and devoted husband, Jan (Joe Cole), along with several other ordinary heroes, watched over the Frank, van Pels, and Pfeffer families hiding in the secret annex above Otto's business in Amsterdam.
"I found the character of Miep to be incredibly relatable as a young woman," says Powley. "She was a normal girl, who loved dancing, going out with her friends, and talking about how handsome she found her husband. She was a frivolous, fiercely independent young woman, before she found herself in extreme circumstances."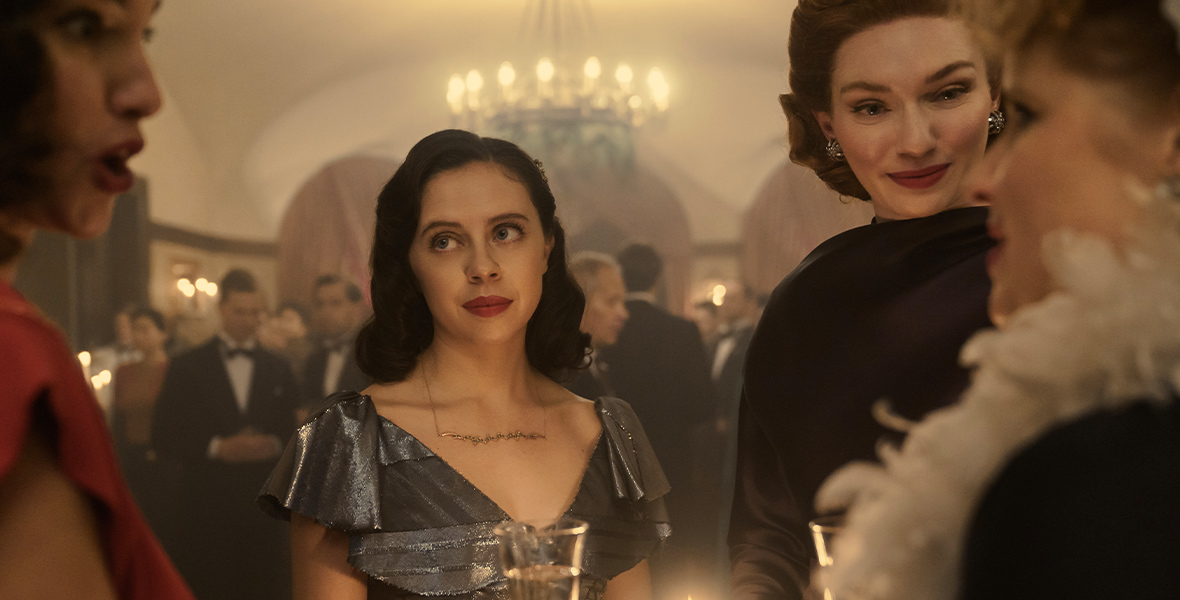 Told with a modern sensibility, A Small Light differs from other historical narratives by depicting life's more "ordinary" moments amidst tragedy. Audiences will witness Miep and Jan's marriage as well as her relationships with her friends and family. "They're people who have rich emotional experiences… that aren't just about the highest-stakes things that are happening, but about their relationships with each other," says Susanna Fogel, who serves as an executive producer and director.
"Miep is a person who makes jokes, and then she's put in this incredibly serious situation," she says. "But there's still room for her to connect to the world in a way that feels contemporary in that she's not relating in a self‑serious historical dry way. She's someone you can relate to and see yourself in."
Schreiber shares, "What I thought Bel and Joe did so beautifully was the human pieces, the things that are fun to watch [like their married life]. The person who is kind of flaky actually ends up keeping the Franks alive for two years, and we see that relationship [develop] over the years."
A project nearly six years in the making, creators, showrunners, writers, and executive producers Joan Rater and Tony Phalen delved into every piece of information they could find on the Franks and Miep and Jan Gies. Their quest even led them to enlist the services of a Dutch researcher and translator to comb through Miep's many interviews over the years. Rater and Phalen also dug into the history of the Dutch resistance to accurately capture life outside the annex.
Miep's unwavering courage led Rater and Phalen to investigate the "why" behind helping friends and strangers alike. "She right away said 'yes' and kept saying 'yes' every day for two years," says Rater. "We wanted to pose the question, 'What would you do?'
"There are a lot of things that we explore in the series," she continues, "[Miep] was an immigrant, and she understood what it was like to be an immigrant in Amsterdam—that's why she bonded so deeply and instantly with Otto."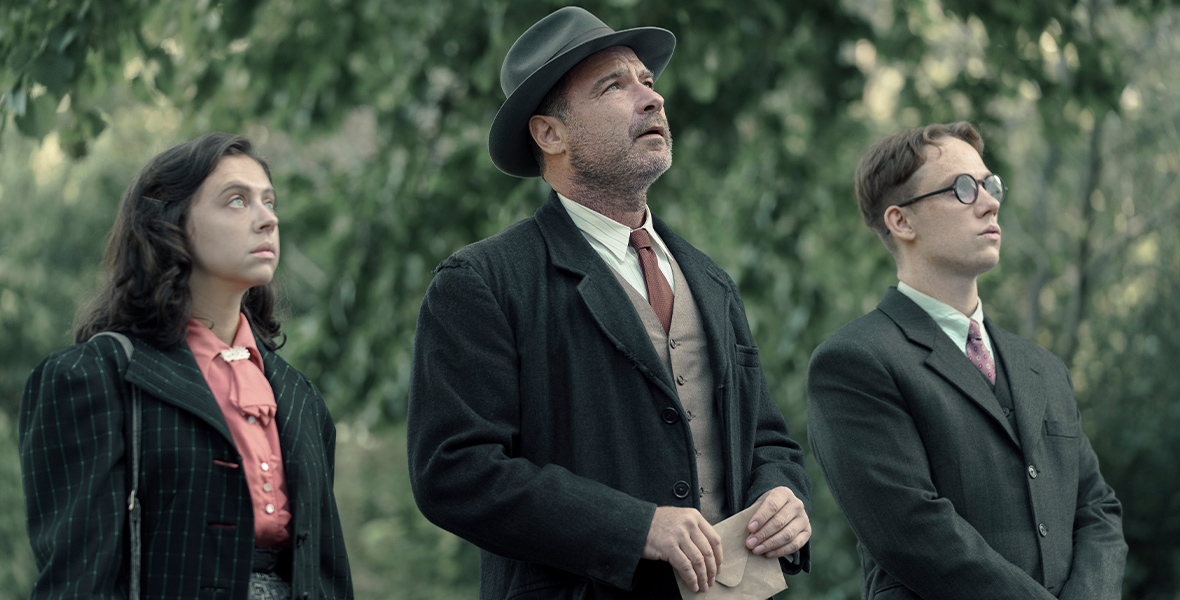 A Small Light was filmed on location in both Amsterdam and Prague. Because the annex itself is now a museum—the Anne Frank House— the production design team was tasked with rebuilding the location on a soundstage in Prague. "Our production designer was maniacal in his desire for it to be exact," recalls Phelan. "We made it a little tiny bit bigger for the ease of the cameras, but for the most part, it was pretty accurate for both the annex and the Opekta office."
To capture exterior shots of the Opekta building, and its surrounding area, the crew found a building on the canal that resembled the building circa the 1940s. However, little CGI was needed to replicate Amsterdam during the occupation.
"The other thing we were very conscious of is that during this time in Amsterdam people saw themselves as living in the modern world, in the 20th century, with vacuum cleaners, mixers, appliances, and all of that," he continues. "This was not that long ago—the apartments that they lived in and the places that they spent their lives are very similar to ours."
A Small Light also stars Amira Casar as Edith Frank, Billie Boullet as Anne Frank, Ashley Brooke as Margot Frank, Andy Nyman as Hermann van Pels, Caroline Catz as Auguste van Pels, Rudi Goodman as Peter van Pels, and Noah Taylor as Dr. Fritz Pfeffer. Eleanor Tomlinson, Sally Messham, Ian McElhinney, Nicholas Burns, Liza Sadovy, Laurie Kynaston, and Sebastian Armesto round out the cast.
The series will launch with simultaneous broadcast of the first two episodes on National Geographic and Nat Geo WILD. The first episode will have an encore airing Saturday, May 6, at 8 p.m. ET/PT on Freeform. Two episodes will premiere every Monday at 9 p.m. ET/PT on National Geographic and will be available the next day on Disney+, Hulu, and on the Nat Geo TV and ABC apps.