By Zach Johnson
Jeremy Renner isn't just a hero onscreen—he's a hero in real life, too.
Disney+ celebrated Renner's new Original series, Rennervations, with a red carpet premiere, FYC panel, and block party reception Tuesday night at the Westwood Regency Village Theatre in Los Angeles. Joining Renner were co-host and business partner Rory Millikin, executive producer Romilda De Luca, executive producer and showrunner Patrick Costello, and members of the series' build crew, including Roxy Molohon and Rob "Bender" Park. Special guests included members of the charities featured in the series, including The Base Chicago, Big Brothers Big Sisters Northern Nevada, and Casa Hogar, as well as stars from Disney Branded Television's Doogie Kamealoha, M.D., High School Musical: The Musical: The Series, and Secrets of Sulphur Springs, to name a few. Executives including Bob Iger, Chief Executive Officer, The Walt Disney Company; Dana Walden, Co-Chairman, Disney Entertainment, The Walt Disney Company; Craig Erwich, president, ABC Entertainment, Hulu and Disney Branded Television Streaming Originals; Ayo Davis, President, Disney Branded Television; and Kevin Feige, President, Marvel Studios, also turned out for the event.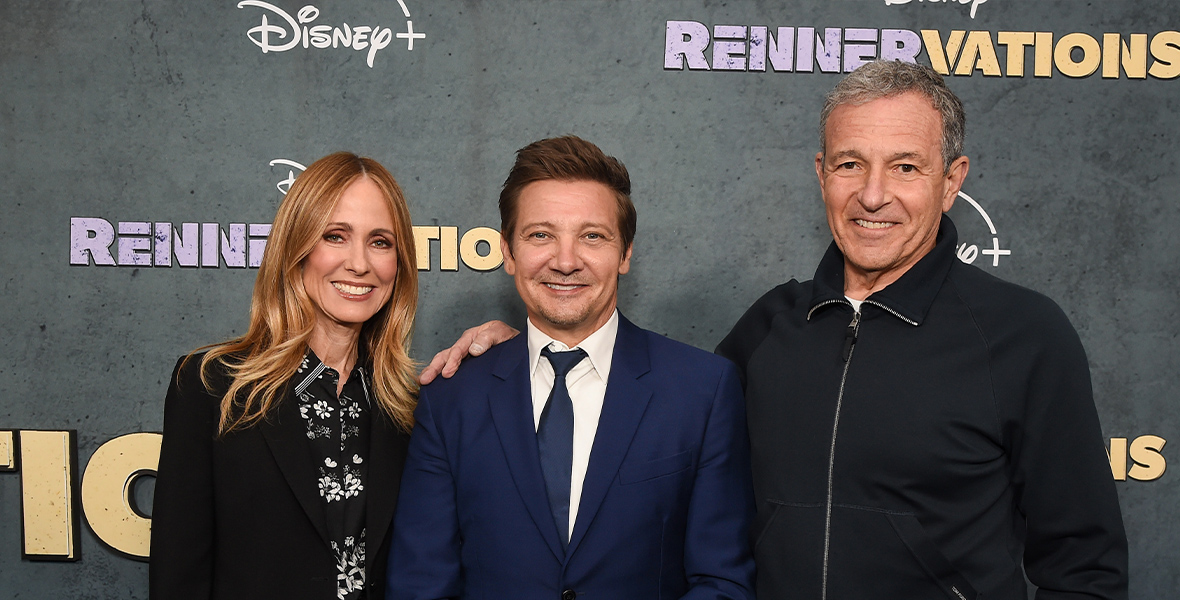 In a post-screening Q&A, moderated by ABC's Jimmy Kimmel, Renner opened up about the genesis of Rennervations, a four-part series that embraces his lifelong passion of giving back to communities around the world by reimagining large-scale vehicles to meet a community's needs. Renner said he began collecting several decommissioned vehicles about five years ago—he owns several lots in Nevada, in fact—with the intention of reimagining them. "There's always a purpose for every single one of them," he said, "and the purpose kept changing as I kept buying more."
"They're perfectly good machines and they shouldn't go to waste," the actor continued. "I started to think of ways to repurpose them, and then when it became about kids directly, I got really excited about it and started going really, really crazy."
In Rennervations (now streaming on Disney+), Renner and his all-star build crew turn a tour bus into a mobile music studio, a delivery truck into a mobile water treatment facility, a shuttle bus into a mobile recreation center, and a city bus into a mobile dance studio. Renner's celebrity pals Vanessa Hudgens, Anthony Mackie, Anil Kapoor, and Sebastián Yatra then help him deliver the finished vehicles to each of the organizations.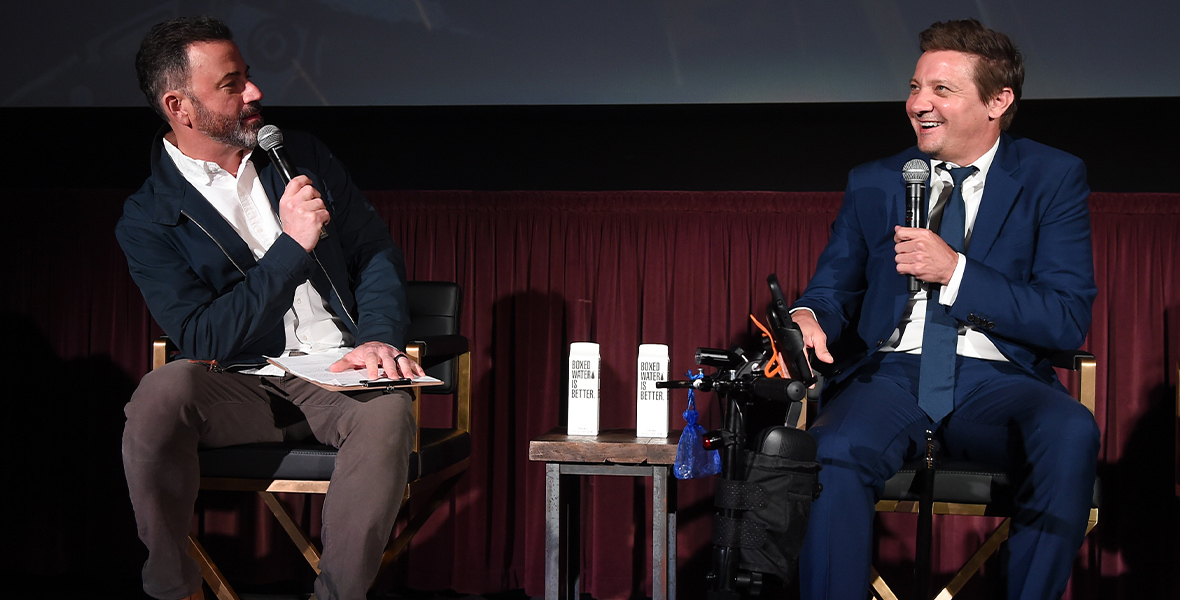 Molohon admitted Renner's ideas were "really ambitious," but said he inspired the build crew to think outside the box. "When we presented our concept drawings, I thought, 'I don't know how we're going to do this,'" she said. "His passion and drive for what he was doing—for helping these kids—motivated us all to give 110 percent."
Indeed. According to Renner, one of the crew members was so inspired by his time with Big Brothers Big Sisters Northern Nevada that he ended up joining the program himself. "That's the whole point of this," Renner said. "The end result— secretly, for me—is that somebody would get inspired to actually do something... There's a kid who now has a big brother. His life will be changed. That is amazing!"