Animation scholar John Canemaker's The Lost Notebook: Herman Schultheis and the Secrets of Walt Disney's Movie Magic is both a reproduction of Schultheis' private notebook and the utterly fascinating story of the most enigmatic men in Disney history.
The facts are these.
Herman J. Schultheis, a talented engineer, musician, and photographer, emigrated to New York City from his native Germany in 1927 with the intent of establishing himself in the movie business. He spent the next decade bouncing around sound-recording jobs—this was in the days when movies were moving from silent to sound—before heading to Los Angeles in 1937 to make it big. In 1938, after months of unemployment, he finally landed a job in the Special Effects department with the Walt Disney Studio.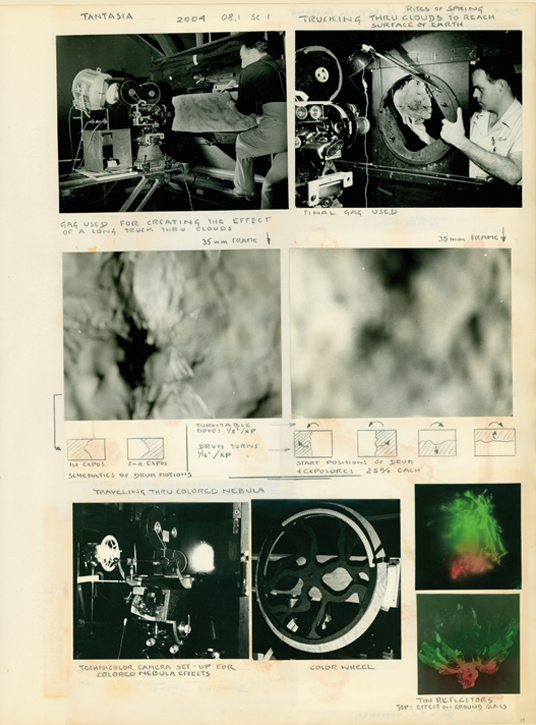 Though talented, Schultheis was in many ways an eccentric man—or at the very least, misunderstood. To some of his co-workers, he seemed to be a shameless self-promoter, always carrying a camera and prone to taking credit for the technical achievements Walt's production team achieved in pulling off miraculous scenes in Pinocchio, Fantasia, Dumbo, and Bambi. Schultheis stayed in the Disney fold for a little more than two years, but throughout his nearly thousand-day tenure with Disney, he documented everything he did at the studio in a notebook he titled "Special Effects." The notebook was lost to history until 1990, when Disney historian Howard Lowery discovered the notebook in a chest of drawers at Schultheis' former Los Angeles residence. John Canemaker's recently released book, The Lost Notebook: Herman Schultheis and the Secrets of Walt Disney's Movie Magic is both a splendid reproduction of this important notebook and an incredible look into the spectacular life of an otherwise forgotten man. The notebook, Canemaker says, is nothing less than the "the Rosetta Stone of Disney animation."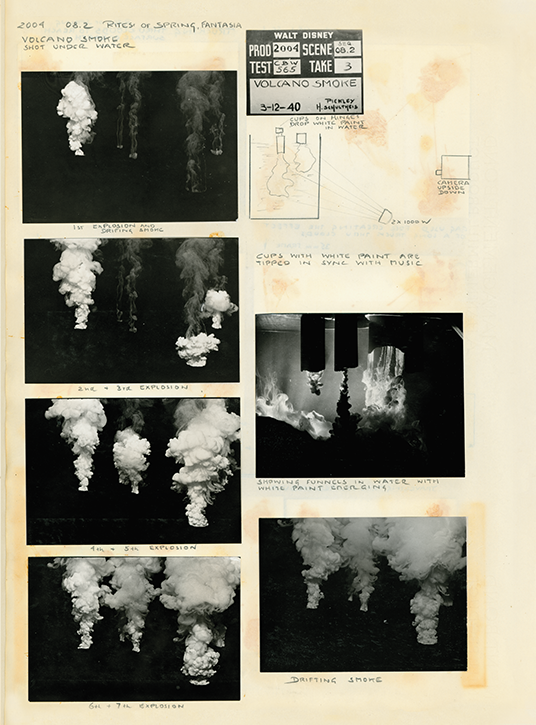 Those are the facts behind Herman Schultheis and his work at the Disney Studio.
But to read the full story of how Schultheis' spy novel-like fascinating life turned out, you'll have to read the winter issue of Disney twenty-three—or pick up a copy of The Lost Notebook.