By Courtney Potter
Passion and jealousy. Mystery and murder. And enough twists and turns to keep you guessing 'til the very end! Based on Agatha Christie's 1937 novel, 20th Century Studios' Death on the Nile follows renowned Belgian sleuth Hercule Poirot (Kenneth Branagh) as his Egyptian vacation aboard a glamorous river steamer turns into a terrifying search for a murderer after a picture-perfect couple's idyllic honeymoon is tragically cut short. Branagh—the eight-time Academy Award® nominee who also directs—first brought his take on Poirot, and on Christie's work, to audiences in 2017's worldwide hit Murder on the Orient Express; this time, Branagh's film tells a sweeping tale of love and betrayal set against Giza's fabled pyramids.
Recently, D23 was lucky enough to sit down with Branagh for a colorful, engaging chat about bringing Death on the Nile to life…
D23: What is it about the character of Hercule Poirot—and Agatha Christie as an author and storyteller—that made you want to return to that world and direct this film?
Kenneth Branagh (KB): Well, [Christie] remains deceptively simple. I think it's such a gift for writers to have the directness that she does. And yet always, always, she surprises you… In this case, Death on the Nile is a very personal-feeling story, it seems to me. Certainly as suggested by her grandson, Mathew Prichard, who grew up with her and was an advisor [on the film], along with James Prichard, her great-grandson [and CEO of] Agatha Christie Limited—they both felt that she, as she indicates in the introduction, really felt the humanity of this story; an understanding of what happens when people are driven by love, sometimes beautifully and giddily, but sometimes dangerously. So she takes that very familiar, recognizable human issue, gift, whatever you might call—love—and she reinvents it…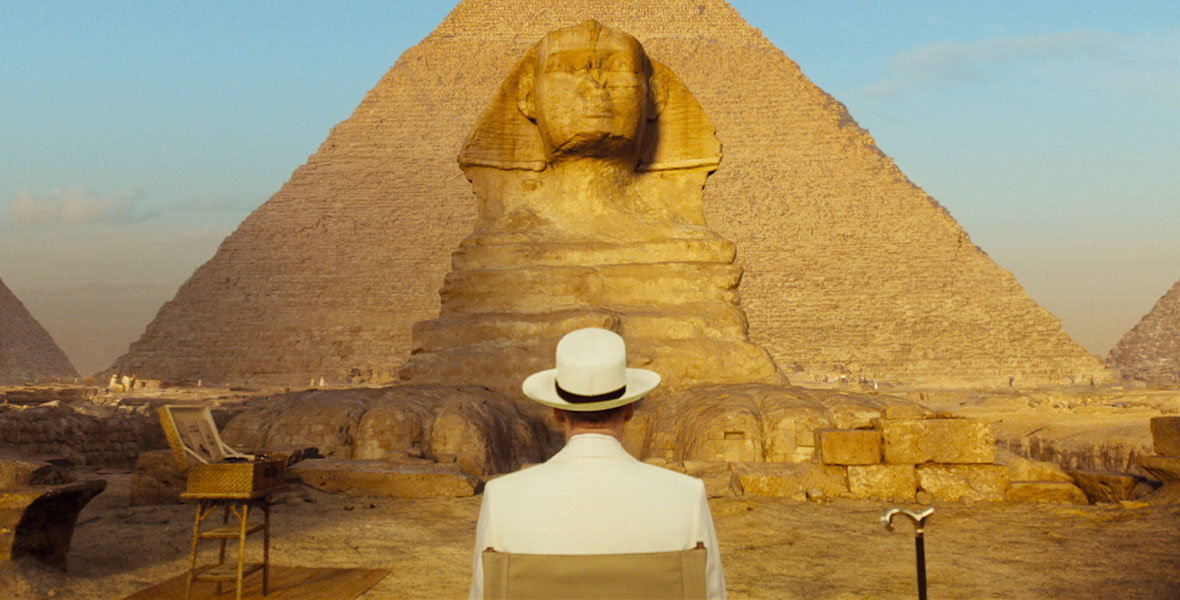 As for Poirot, there's this character trait [seen in Murder on the Orient Express] that somehow suggests that he has given up on love. He's instead devoted himself to his gift for detection and somehow denying himself that human quality—because it doesn't go with being the objective seeker of truth. Well, this story, in its DNA, demands that all the characters reveal their feelings, attitudes, disposition towards love—including, and perhaps especially, Hercule Poirot. So to see him, across the story of the movie, unravel a little and [be] put back together perhaps in a slightly different way, was a real reason to revisit.
D23: Do you have any standout memories from the making of the film?
KB: I think that it was fantastic to have eight leading female characters. That was just great, to feel the power in the story of that. And with the men too, they all seemed to plug in—through costumes and things—to a kind of innate glamour… I certainly felt that—a sense of real transportation into a different time. We shot the film, relatively, in story order. For instance, we [go] to a nightclub in the 1930s, where all of this sort of glamour could be expressed in clothes and in dancing. And it was very much an atmosphere; the texture in the look, the lights, the materials being used in the clothes, the music of Sister Rosetta Tharpe—an amazing blues and gospel singer whose music infuses this story… Of all the films I've done, this felt like the one that was immediately, immersively transportive.
D23: To that end, we'd love to know—how did you manage to bring 1930s Egypt to life?
KB: We went all over the world to try and work out how we might best produce a sense of Egypt in 1937. Of course, that included going to all the real places, including the temples at Abu Simbel, which is a wonder of the ancient world. So we went, but we made other decisions. Some of our Egyptian work is in the movie… but in order not to rob visitors who were actually visiting the site of the chance to enjoy the temple in the way that they should be allowed to, and to give us maximum possibility for taking the time to get everything right, we came back and we built Abu Simbel just outside London. We built it at full-size! In fact, my brother rang me one evening from his mobile phone; he was on the freeway near our studios. He said, "What the bloody hell's going on? I think I've just seen… Did I just see the temple of Abu Simbel just above the M25?!" I said, "That's right! When you see it in the movie, it'll look like it's really in Egypt!"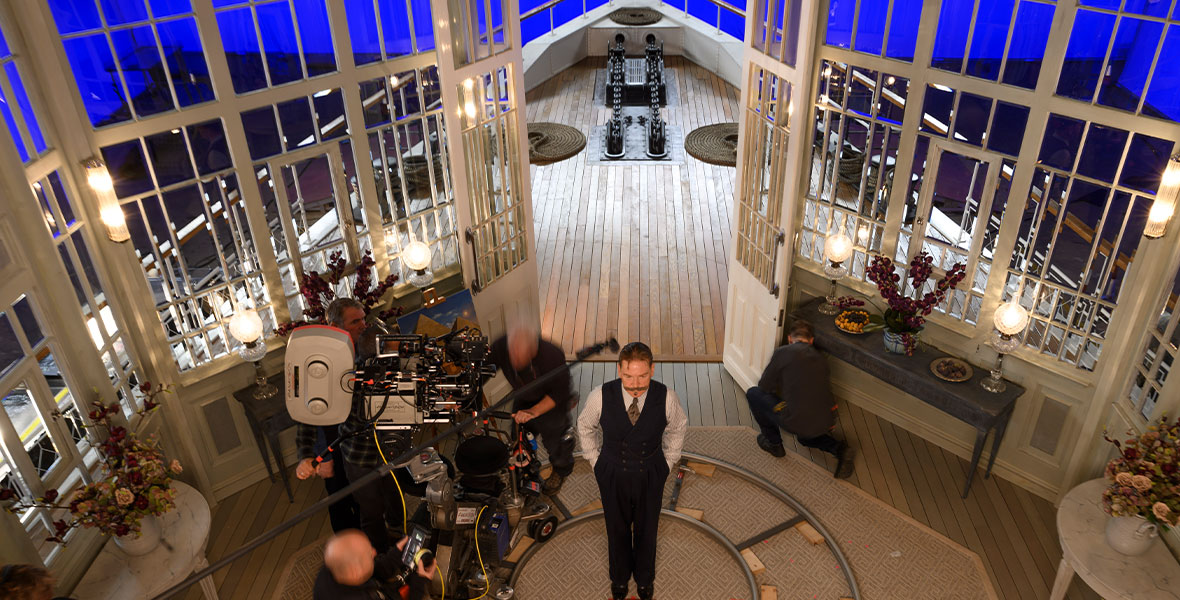 D23: You've directed several other films in and around the worlds of Disney—2011's Thor, 2015's Cinderella, 2020's Artemis Fowl… how do you feel Death on the Nile fits into that particular creative thread for you?
KB: Well, the Disney pictures are all on a fairly massive scale—I would say that. And one of the amazing and privileged positions you enjoy in being at Disney is that they look to try and realize things at their best. If scale is required, then they're unafraid of taking that on… If you want to really ignite people's imaginations, you're going to have to do it on a scale that demands the kind of resources that Disney is almost unique in being able to provide. Not just the resources for making the film, but then the resources to take the film to the world.
In my Disney pictures, I think you'd say that we live in a world of the "big image," [which is] part of the experience of enjoying movies. They're definitely invitations to other worlds—including the other worlds of Poirot's travels, and burrowing [into] Poirot's imagination… The Disney way is to try and unleash the imagination of the filmmaker and of the viewer. So I've been very happy to seize that invitation.
D23: What do you hope audiences take away from this adaptation of Death on the Nile?
KB: I hope [they enjoy] a satisfying, volatile mystery. We changed some of the plot points from the original novel—with the blessing of the Agatha Christie Limited group. So we will surprise you. I promise we will surprise you, if you've read the novel or if you've seen other adaptations. This will be different, that's for sure… And I also hope that the emotional dimension of Agatha Christie's story is something that plays out with psychological realism. I think that's a treat that we have, because of the ensemble of actors. They play the humanity of the piece with great passion and great drive. And if you've ever been in love, you'll get caught up in this. So I wish the audience that kind of visceral experience for the heart. And I hope that their head gets wonderfully engaged in the puzzle.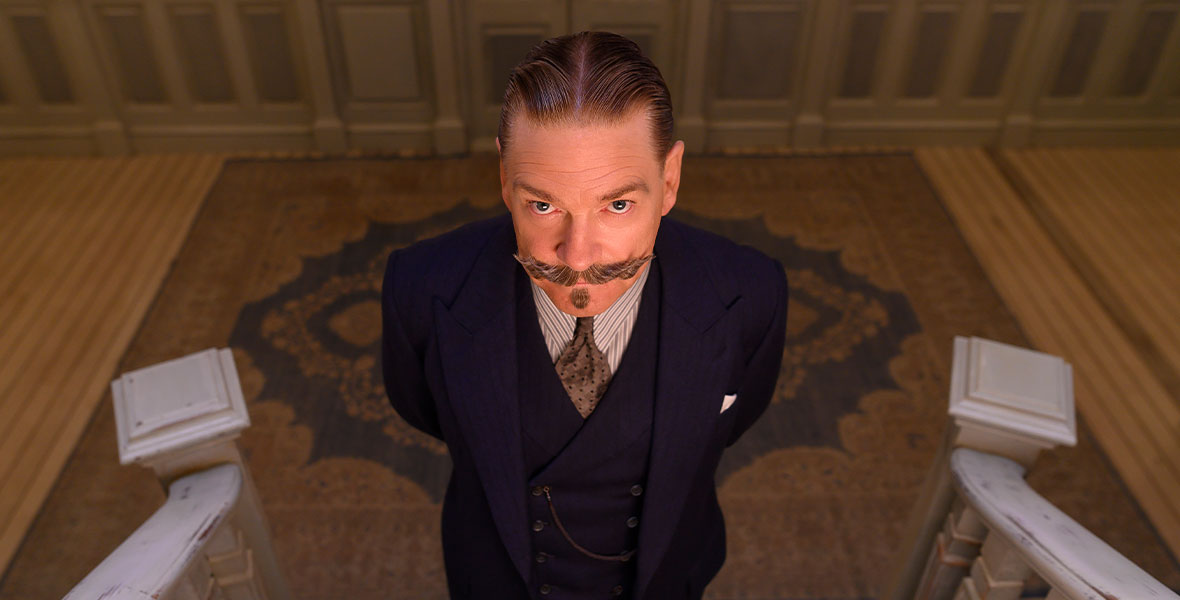 D23: Anything else you'd like D23 to know about the film?
KB: I think the expansiveness of Disney movies, you'll find with Death on the Nile. I think that invitation to truly experience the story is going to be here, in the film… These pictures, I think by good fortune, found a pretty extraordinary home in the Disney family. And I'm hoping that those central members of the Disney family, the D23 family, will find that the appearance of these Poirot films in this world is natural—and exciting!
See 20th Century Studios' Death on the Nile in U.S. theaters beginning Friday, February 11.