By Beth Deitchman
You're pawsitively going to fall in love with ABC's Pooch Perfect.
Premiering Tuesday, March 30 (8 p.m. ET/PT), the dog-grooming competition series raises the woof on reality TV, shining a light on 10 of the best pet stylists in the country, who, along with their assistants, will compete for the coveted Pooch Perfect trophy and a cash prize. Every week, the contestants will take on two challenges—the "Immunity Puppertunity" and the "Ultimutt Challenge" showdown—and one team will be eliminated. Along the way, there'll be magical transfurmations and a whole litter of adorable dogs of all shapes and sizes. Be prepared to sit, stay, and settle on the sofa with your very own fur baby and be bow-wowed by the action as it unfolds on screen.
Pooch Perfect is a show about dog lovers, that's made for dog lovers by dog lovers—beginning with host and executive producer Rebel Wilson (Pitch Perfect), whose family, it turns out, has been involved with dog shows for four generations. Wilson spoke about her family's deep connection to the world of dog shows and grooming when she joined her fellow executive producers and the judges of Pooch Perfect for the Television Critics Association's winter press event. Wilson grew up going to dog shows and was a junior handler for a time, and she sees Pooch Perfect as bringing her full-circle from where she started out as a child in Australia. "My mum was devastated when I chose not to continue the family legacy; she's now an international dog show judge. When I told her I wasn't going to continue in the family business and [would instead] try to be an international movie star, she cried. I had to tell her in a public place so she wouldn't do anything too crazy," Wilson jokes, adding, "I guess she's alright with it now."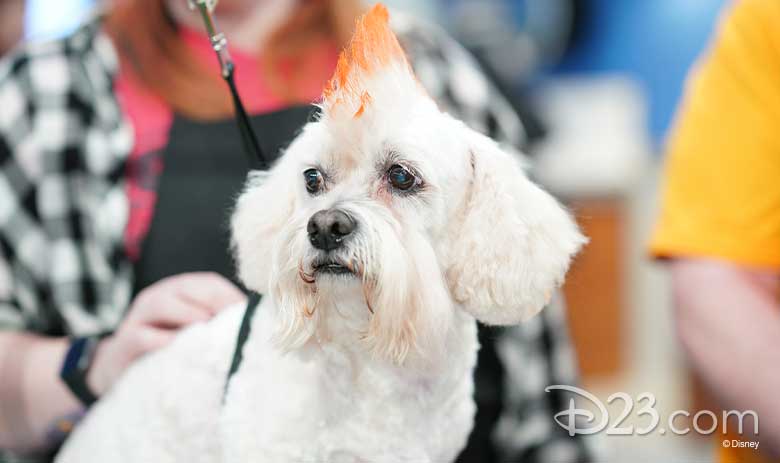 After the contestants take their subjects from scruffy to fluffy, the model mutts strut the glamorous dog walk in front of Pooch Perfect's expert panel of judges. Jorge Bendersky, who literally wrote the book on how to groom a dog safely, emphasizes that "safety is everything," both on the show and in real-life, and he cautions viewers against trying to replicate the work of the Pooch Perfect groomers at home. "When you work with animals, you need to learn to use the right tools," he emphasizes.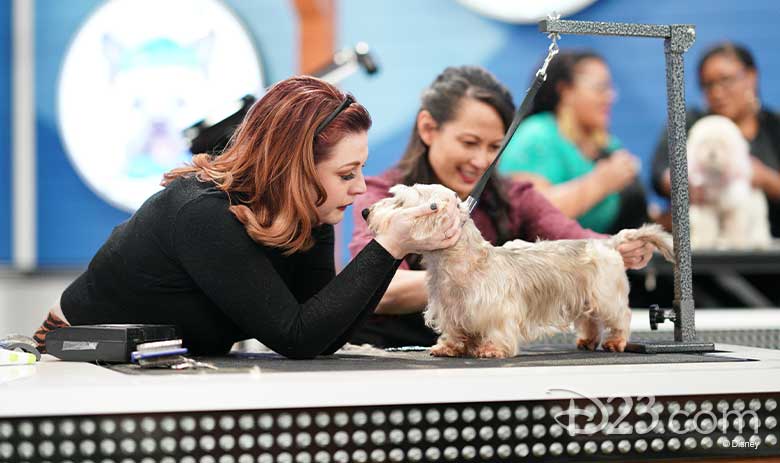 His fellow judge Dr. Callie Harris—who is a veterinarian—couldn't agree more. As excited as she is to see Pooch Perfect lifting the veil on the dog grooming profession and showcase the creativity that goes into it, she points out, "These are highly skilled and trained professionals who are applying the colors and the embellishments. I know it's going to be very inspiring to pet parents out there, but I think it's also going to be important to understand that this is at a totally different level when it comes to grooming."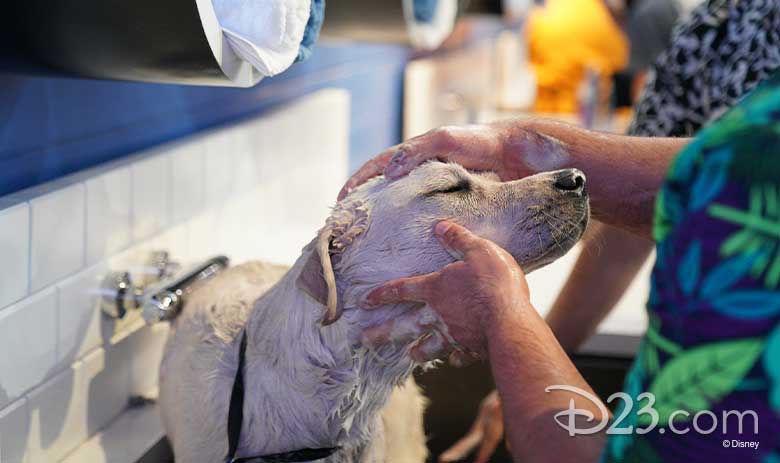 In fact, the dogs who are transformed in the show were carefully curated to ensure that their temperaments were well suited to being groomed. Executive producer Elan Gale stresses that all of the dogs were beloved pets who had been determined to enjoy that level of care. "Some like it more than others," Gale noted. "We made sure that we had dogs that were used to entire process."
"The dogs that are chosen to become creative partners, they love the attention," Bendersky says. "If you have a dog that is very shy, it probably won't want to have pink hair while walking down the street and have people take a picture."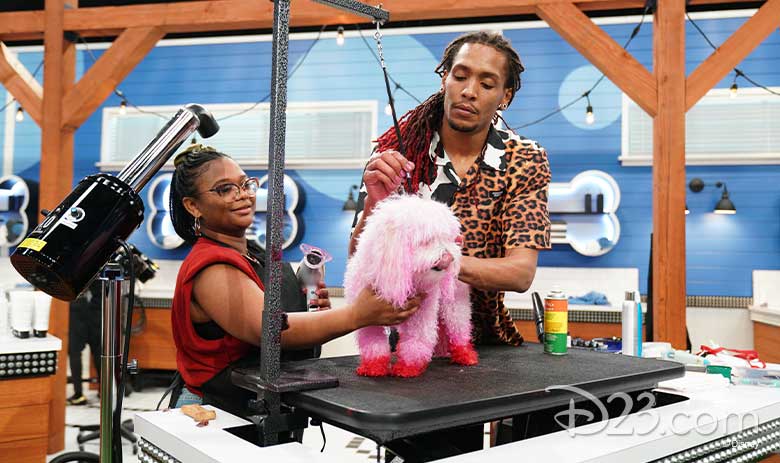 And pink hair is just the beginning. The premiere episode of Pooch Perfect culminates with an Ultimutt Challenge that tasks the groomers with turning their dog into an entirely different animal. Next week's episode find the nine remaining grooming teams facing off in the Immunity Puppertunity "shape up," where they must transform their dogs into a geometric shape.
"What we love most is how passionate [the groomers] are about the dogs and caring for them," says judge Lisa Vanderpump, who, in addition to starring on Vanderpump Rules, is a passionate activist whose true passion is her canine charity work with her foundation, Vanderpump Dogs. She says, "To see all those happy dogs pampered and loved was just such a wonderful experience for me, especially, coming from the place of rescue and seeing so many dogs over the years—thousands of dogs—that have never been groomed and never been taken care of."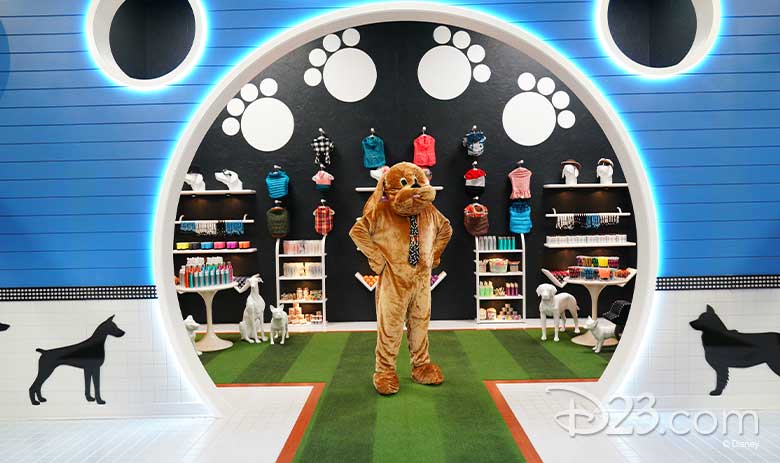 Wilson was committed to bringing belly laughs to Pooch Perfect, to go along with the belly rubs. "I also do what's called 'dog-ography' in the show, which is a new term that I invented," Wilson says, describing the "little dances" she choreographs for the series that are performed by humans in dog costumes, rather than by the pups. But the dogs have their own hangout at Pooch Perfect's "Dogneyland," a lush playground where the pups had access to water, treats galore, and even massages. "They were treated better than any of the judges," Wilson says good-naturedly.
All of the judges attested to the joy they felt to be among such "perfectly pampered pooches," as Vanderpump called them, and she expressed her surprise for how touched she was by the human stories featured in Pooch Perfect. "We saw so many incredible personal stories of what people have been through and how, really, I think it was as much a story about people. You get so invested in them," she says.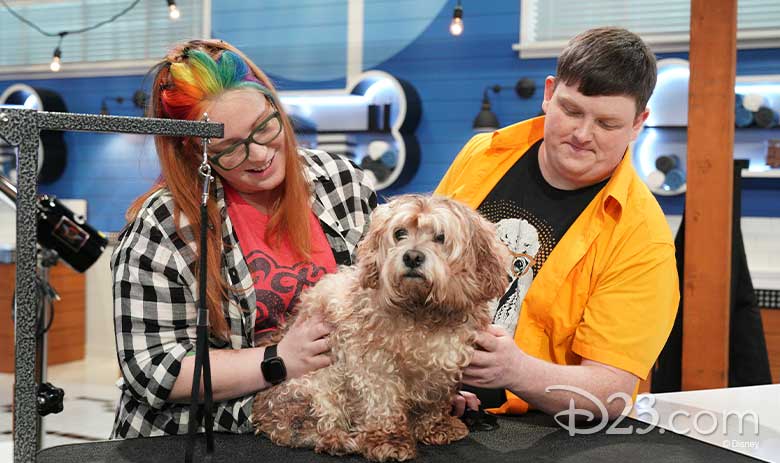 For veterinarian Harris, it was imperative that Pooch Perfect shine a light on the human-animal bond and the excitement that were palpable from both the groomers and the pets over the course of the competition. "That's what I'm most proud of," she says. "When this premieres, I think viewers are going to be so excited just witnessing that partnership, that relationship, and the connection."
Based on an Australian format, ABC's Pooch Perfect is produced by Beyond Media Rights Limited. Gale, Sonya Wilkes and Wilson serve as executive producers. Nicole Anthony, Mike Rosen, Carley Simpson and Matthew Silverberg serve as co-executive producers.