By D23 Team
There are lots of ways to stand out at D23 Expo 2019, from stunning cosplay creations to snazzy Disney T-shirts, collectibles, and more; but now there's a new way to show off your Disney pride: EXCLUSIVE D23 Expo 2019 merchandise, available when you buy your D23 Expo 2019 tickets. This nifty new collection is available to purchase alongside all ticket purchases. This merchandise is only available for purchase through December 31, 2018.
The Magical Merch
Check out the limited-time merchandise that shows off how you are the ultimate Disney fan: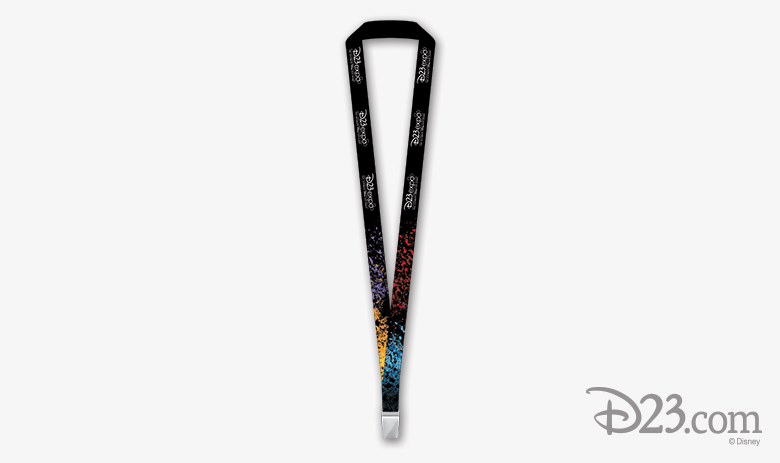 Exclusive D23 Expo 2019 Lanyard—Price: $12.99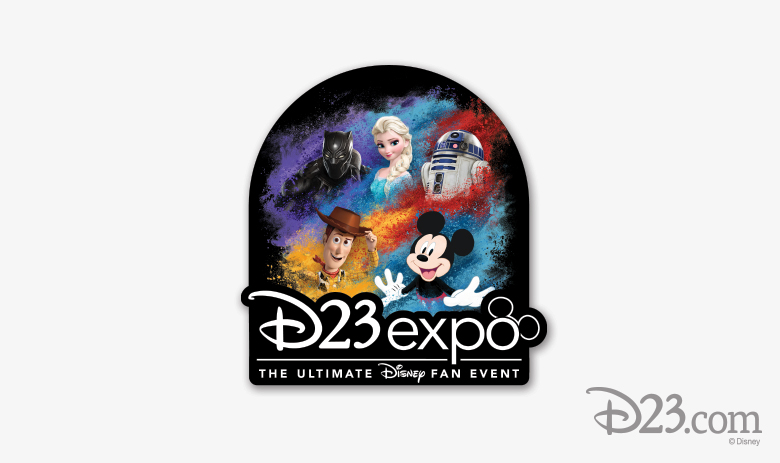 Exclusive D23 Expo 2019 Collector's Pin—Price: $18.99
Exclusive D23 Expo 2019 Tote Bag—Price: $24.99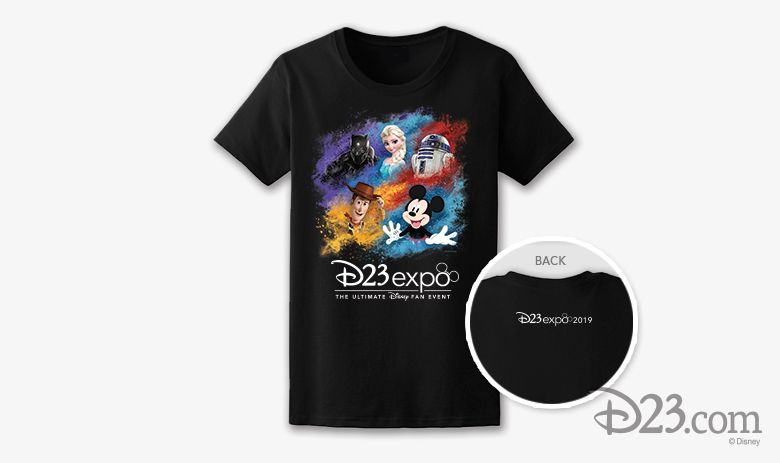 Exclusive D23 Expo 2019 T-Shirt (Men's- & Women's-cut)—Price: $29.99
Can't decide what to choose?   The Ultimate Fan Bundle is the best value and comes with one of each item (no substitutions) including choice of men's OR women's cut T-Shirt.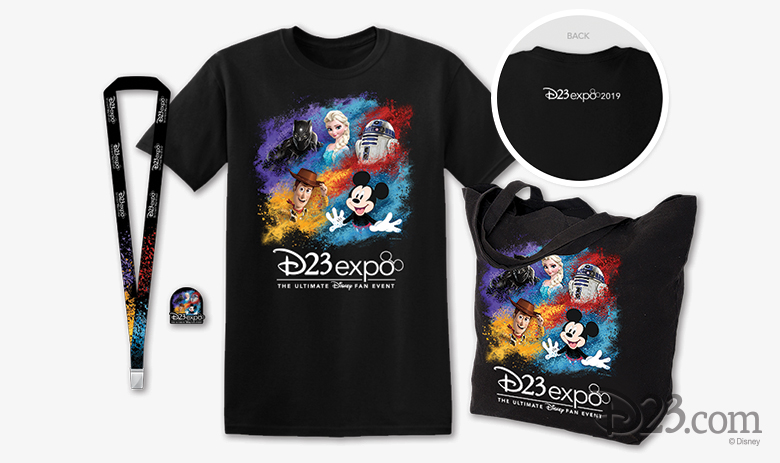 Exclusive D23 Expo 2019 Ultimate Fan Bundle—$74.99*
*All prices are inclusive of shipping/handling, and tax.
How Do I Get It?
Now that you've ordered your merch, we're sure you want to start showing it off as soon as you can. When and how you get your merch depends on where you are ordering from:
For U.S.-based guests, merchandise will be shipped approximately 6–8 weeks prior to D23 Expo 2019 and will ship separately from their tickets.
All orders placed outside of the U.S. will be available at Will Call, during event Will Call hours. Online exclusive merchandise will be forfeited if not picked up.
Will Call is not available for U.S. purchasers. Failure to select appropriate shipping/Will Call option may result in order cancellation.
Anything Else I Need To Know?
Final products may vary from concept design image shown.
No exchanges once you've placed your order. No refunds on any merchandise after May 31, 2019.
This merchandise will NOT be available for purchase at D23 Expo 2019—you can only secure this exclusive merchandise when you purchase your tickets.
So, what are you waiting for? Check out the merchandise yourself, and start planning—August 2019 will be here before you know it!