By Zach Johnson
Roll out the red carpet, because Hollywood's biggest night is back—and it's bigger than ever! The 92nd Oscars® will be held Sunday, February 9, 2020, at the Dolby® Theatre at Hollywood & Highland Center® in Hollywood and be televised live on ABC at 5 p.m. PT/8 p.m. ET. The show will be televised live in more than 225 countries and territories.
Here's what you can expect on Oscars Sunday (and beyond):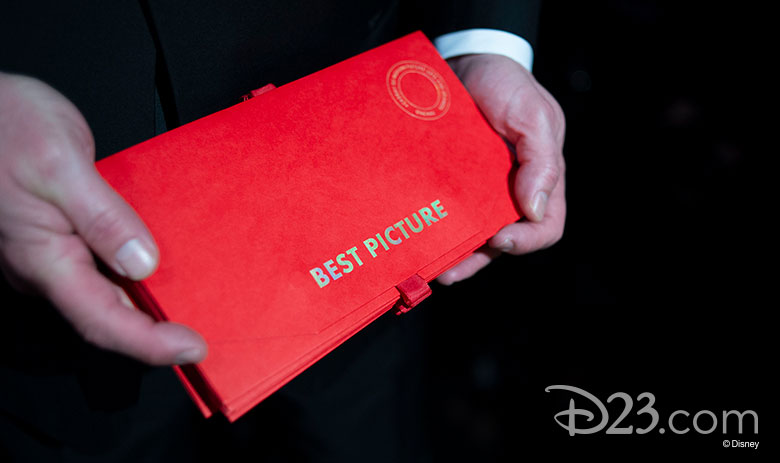 When and Where Can I Watch the Oscars?
The Oscars Red Carpet Show—the official pre-show for Hollywood's biggest night—will give movie lovers real-time access to the night's nominees, performers and presenters beginning at 3:30 p.m. PT/6:30 p.m. ET on ABC. The red carpet festivities will be hosted by actor and singer Billy Porter, journalist and talk show host Tamron Hall, supermodel Lily Aldridge and film critic Elvis Mitchell. Then at 4:30 p.m. PT/7:30 p.m. ET, Emmy® Award-winning producer and radio and TV personality Ryan Seacrest will appear to usher viewers watching from home into the final moments before the main show begins.
Those who have a participating TV provider account in select markets can access the coverage at abc.com or on the ABC app. There will be a Twitter live stream of The Academy's exclusive coverage, Oscars All Access: Red Carpet Live, at @TheAcademy. TV writer and entertainment journalist Louis Virtel returns as host and will be joined by his new co-host, actress Sydney Park, and social media correspondent Natalia Perez.
Fans may also submit questions for nominees, presenters, and performers via Twitter using #OscarsAllAccess for a chance to have them asked in real time. Sponsored by Verizon, Oscars All Access: Red Carpet Live features up to 10 cameras strategically placed along the red carpet, giving fans an immersive look at the glamorous event.  And, for the first time, Twitter has launched a DM experience for Twitter users to predict winners and share their picks with their followers. Fans can make predictions for all 23 categories or choose to simply make predictions for the six most popular categories. Throughout the night, there will be sharing prompts, reminders, and scoring touchpoints.
"Every year the Oscars come to life on Twitter. From the moment the red carpet begins to the award for Best Picture at the end of the night, fans everywhere are on Twitter talking about their favorite moments from the show," said Sarah Rosen, head of U.S. Entertainment Partnerships at Twitter. "We are thrilled to have the award-winning Oscars All Access back on Twitter and, once again, give fans a front-row seat to the biggest night in entertainment live on Twitter."
Kimberly Weisberg, executive producer of Oscars All Access: Red Carpet Live, added, "With the ability to ask nominees their burning questions live, as well as debate trending topics and discuss their love of film, fans are, without a doubt, the fourth host of Oscars All Access: Red Carpet Live. And because Twitter is the place to be for real-time conversation on Oscar Sunday, we couldn't imagine a better partnership and platform for our show."
Veteran Oscars director Glenn Weiss is returning for the annual awards ceremony. "We are so lucky that Glenn is back as our director this year. He is deeply creative and collaborative, and has a terrific instinct for live television," said show producers Lynette Howell Taylor and Stephanie Allain. "It is a huge win to us to have Glenn at the helm."
Which Disney Films Are Nominated for Oscars?
The Walt Disney Company's portfolio of brands earned a combined 23 nominations in 15 categories—led by Searchlight Pictures' Jojo Rabbit with six, including Best Picture.
The complete list is as follows:
Best Picture
Ford v Ferrari—Peter Chernin, Jenno Topping, and James Mangold, Producers
Jojo Rabbit—Carthew Neal and Taika Waititi, Producers
Best Actress in a Supporting Role
Scarlett Johansson—Jojo Rabbit
Best Costume Design
Jojo Rabbit—Mayes C. Rubeo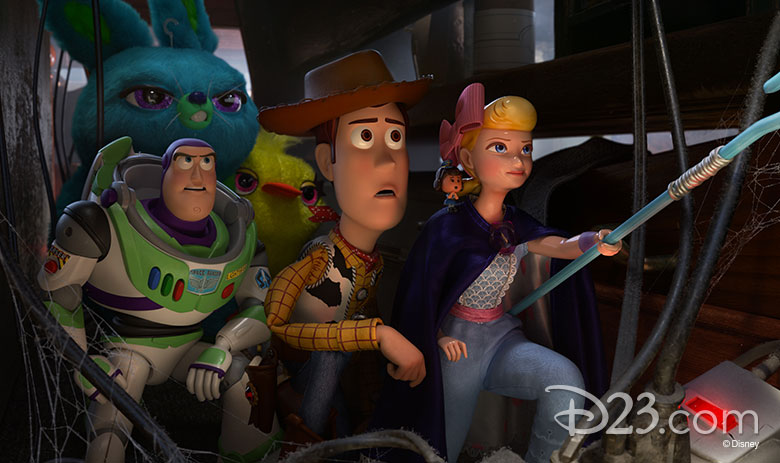 Best Animated Feature Film
Toy Story 4—Josh Cooley, Mark Nielsen, and Jonas Rivera
Best Film Editing
Ford v Ferrari—Michael McCusker and Andrew Buckland
Jojo Rabbit—Tom Eagles
Best Original Score
Star Wars: The Rise of Skywalker—John Williams
Best Animated Short Film
Kitbull—Rosana Sullivan and Kathryn Hendrickson
Best Sound Editing
Ford v Ferrari—Donald Sylvester
Star Wars: The Rise of Skywalker—Matthew Wood and David Acord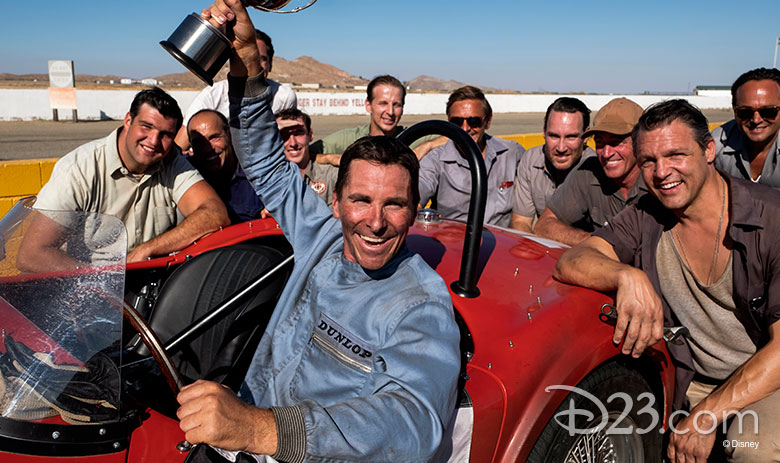 Best Sound Mixing
Ad Astra—Gary Rydstrom, Tom Johnson, and Mark Ulano
Ford v Ferrari—Paul Massey, David Giammarco, and Steven A. Morrow
Best Documentary (Feature)
The Cave—Feras Fayyad, Kirstine Barfod, and Sigrid Dyekjær
Best Makeup and Hairstyling
Maleficent: Mistress of Evil—Paul Gooch, Arjen Tuiten, and David White
Best Original Song
"I Can't Let You Throw Yourself Away" from Toy Story 4—Music and Lyric by Randy Newman
"I'm Standing with You" from Breakthrough—Music and Lyric by Diane Warren
"Into the Unknown" from Frozen 2—Music and Lyric by Kristen Anderson-Lopez and Robert Lopez
Best Production Design
Jojo Rabbit—Production Design: Ra Vincent, Set Decoration: Nora Sopková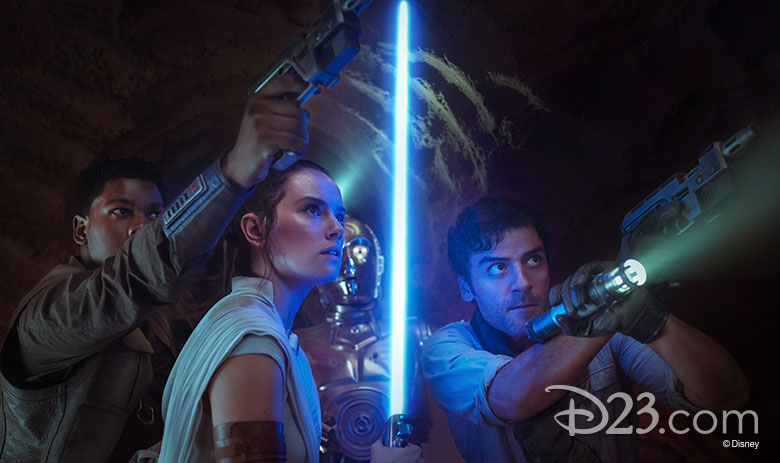 Best Visual Effects
Avengers: Endgame—Dan DeLeeuw, Russell Earl, Matt Aitken, and Dan Sudick
The Lion King—Robert Legato, Adam Valdez, Andrew R. Jones, and Elliot Newman
Star Wars: The Rise of Skywalker—Roger Guyett, Neal Scanlan, Patrick Tubach, and Dominic Tuohy
Best Adapted Screenplay
Jojo Rabbit—Screenplay by Taika Waititi
Who Is Hosting the Oscars?
In a word...nobody. "Together with The Academy, we have decided there will be no traditional host, repeating for us what worked last year," said Karey Burke, president, ABC Entertainment. However, Burke promised the annual ceremony will continue to showcase "huge entertainment values, big musical numbers, comedy, and star power."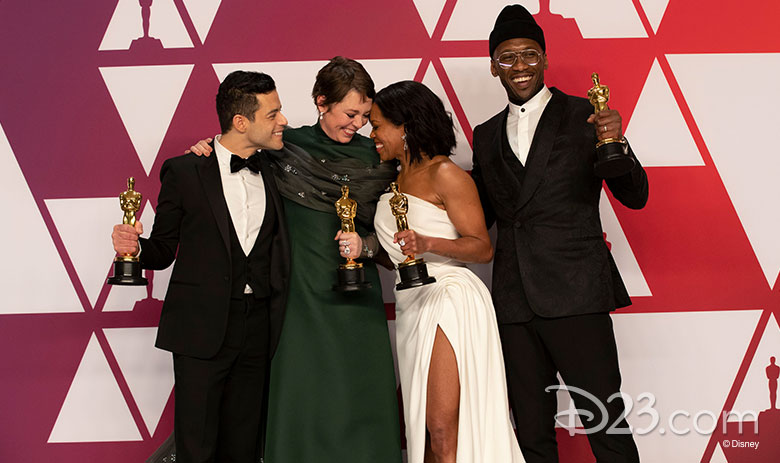 Who Is Presenting at the Oscars?
Presenters include Mahershala Ali, Utkarsh Ambudkar, Zazie Beetz, Timothée Chalamet, Olivia Colman, James Corden, Penélope Cruz, Beanie Feldstein, Will Ferrell, Jane Fonda, Josh Gad, Gal Gadot, Zack Gottsagen, Tom Hanks, Salma Hayek, Oscar Isaac, Mindy Kaling, Diane Keaton, Regina King, Shia LaBeouf, Brie Larson, Spike Lee, Julia Louis-Dreyfus, George MacKay, Rami Malek, Steve Martin, Lin-Manuel Miranda, Sandra Oh, Natalie Portman, Anthony Ramos, Keanu Reeves, Chris Rock, Ray Romano, Maya Rudolph, Mark Ruffalo, Kelly Marie Tran, Taika Waititi, Sigourney Weaver, Kristen Wiig, and Rebel Wilson. "We're excited to welcome these talented artists to help celebrate this year's movies," Howell Taylor and Allain said of this year's A-list roster. "Each brings their own unique energy and appeal to our global audience."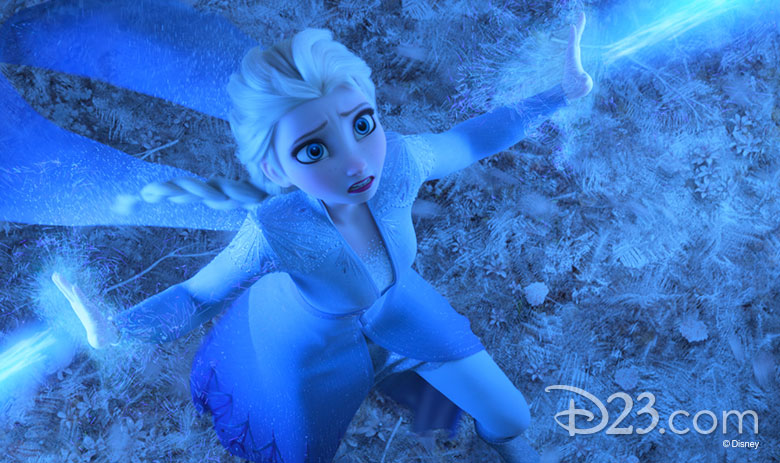 Who Is Performing at the Oscars?

Disney Legend Elton John; Disney Legend Randy Newman; Chrissy Metz; and Cynthia Erivo will bring to life their respective nominated numbers from the Best Original Song category. Additionally, the global voices of Frozen 2's Elsa—Marcia Lucia Heiberg Rosenberg (Denmark), Willemijn Verkaik (Germany), Takako Matsu (Japan), Carmen Sarahi (Latin America), Lisa Stokke (Norway), Kasia Łaska (Poland), Anna Buturlina (Russia), Gisela (Spain) and Gam Wichayanee (Thailand)—will join Idina Menzel and AURORA for a performance of the Academy Award-nominated hit "Into the Unknown."
The show will also feature an appearance by Questlove and a guest-conducted segment by Eímear Noone, who is the first woman to conduct during an Oscars telecast. Superstar Janelle Monáe and multiple Grammy® Award winner Billie Eilish will also give special performances. "We're excited to have an incredible group of nominees and performers who will deliver one-of-a-kind music moments you will only see on the Oscars," said Howell Taylor and Allain.
What Happens After the Oscars?
On Monday, February 10, ABC's Good Morning America will be broadcasting live from the historic El Capitan Theatre in the heart of Hollywood. Join Disney Legend Robin Roberts, Michael Strahan, Lara Spencer and Ginger Zee for star-studded surprises. Green Day will also perform their new single, "Oh Yeah," from the album Father of All...
Then, Kelly Ripa and Seacrest will bring daytime TV's No. 1 entertainment talk show back to the Dolby Theatre for Live's After Oscar Show. The exciting annual broadcast will air live—from the very same stage as the Oscars—in national syndication at 9 a.m. ET. (Check KellyandRyan.com or local listings for time and station). The special will include the TV debut of Kesha's new song, "Tonight," off of her new album, High Road.
Now in its ninth year, Live's After Oscar Show telecast celebrates the night's biggest stars and moments. "The success of Live is a testament to the partnership of Kelly Ripa and Ryan Seacrest," said Wendy McMahon, president of ABC Owned Television Stations. "Their hard work, professionalism and infectious chemistry drive the show's performance, making their connection to millions of people every day look effortless."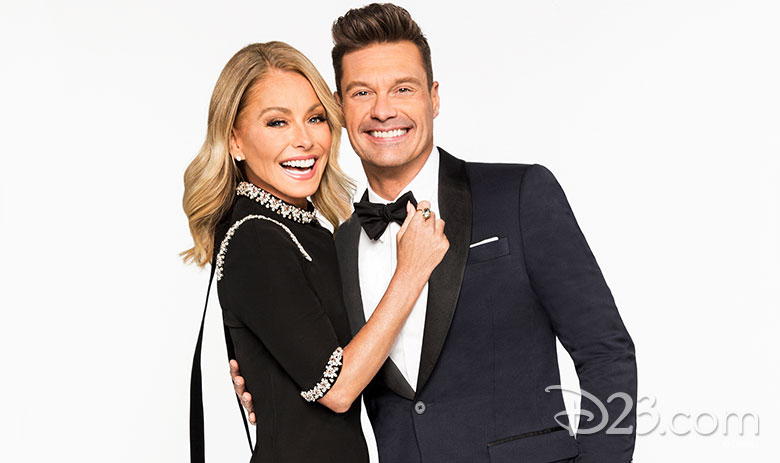 The special will highlight the Oscars' standout moments, with exclusive backstage interviews that capture the winners' emotions just minutes after accepting their awards. In addition, Maria Menounos is on board to host a special Facebook Live pre-show as the hosts count down to the live broadcast. She'll also team up with Jonathan Van Ness to break down the fashions and style trends for Ripa, Seacrest, and the Live audience.
This year, Ripa and Seacrest will raise the bar with a loving and hilarious pre-taped homage to the 2020 Oscar-nominated movies. "As we head into the ninth year of Live's After Oscar Show, Kelly and Ryan will once again bring our fans into the heart and excitement of the Oscars experience," said Debra O'Connell, president and general manager of WABC. "Every single member of the Live cast and crew has put forth a herculean effort to broadcast this live special, and being able to share this moment with millions of viewers and seeing the positive ratings makes all the time and energy worth it."