By Beth Deitchman
"When I was your age…" What kid hasn't heard those words come out of a parent's mouth? And what mother or father hasn't uttered them? Disney Channel's brand-new comedy Sydney to the Max follows middle schooler Sydney Reynolds as she faces the challenges of life as a modern tween, growing up in the house that her dad, Max, was raised in—with hip grandma Judy along to offer support, as well. Through flashback sequences that take us back to the 1990s—and a very different stage in Judy and Max's lives—the series reminds viewers that the times and trends may change, but the basic struggles tweens face are eternal.
We recently went back to the '90s—and just across town to the Hollywood set of Sydney to the Max—to speak with the cast of the heartwarming new series premiering Friday, January 25 (8:30 p.m. ET/PT) on Disney Channel, in the Disney NOW app and Disney Channel VOD. They gave us some inside scoop that will maximize your enjoyment when you tune in tomorrow night.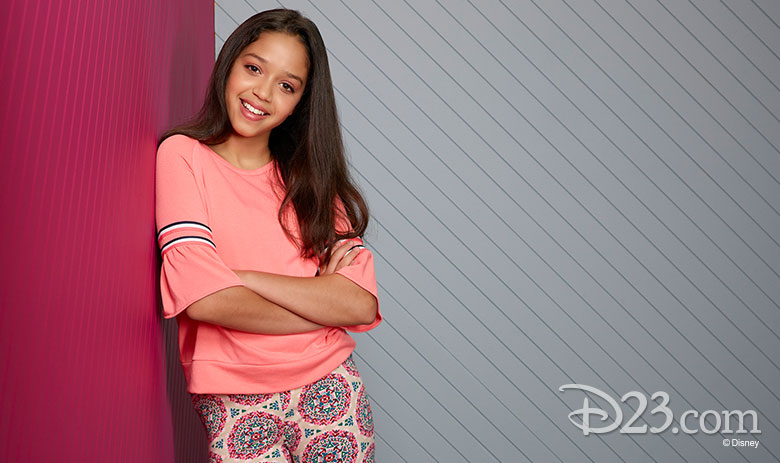 Santa Cruz native Ruth Righi stars as Sydney, and her on-screen best friend, Olive, is played by Ava Kolker, who Disney Channel fans will remember from Girl Meets World. It's no stretch for the two to play BFFs; the young actors met early in the Sydney to the Max audition process and have become the closest of friends. Righi says of their on-screen alter egos, "Olive and Sydney go through so much together—whatever experiences or issues that one of the characters is facing, the other will be right there with them."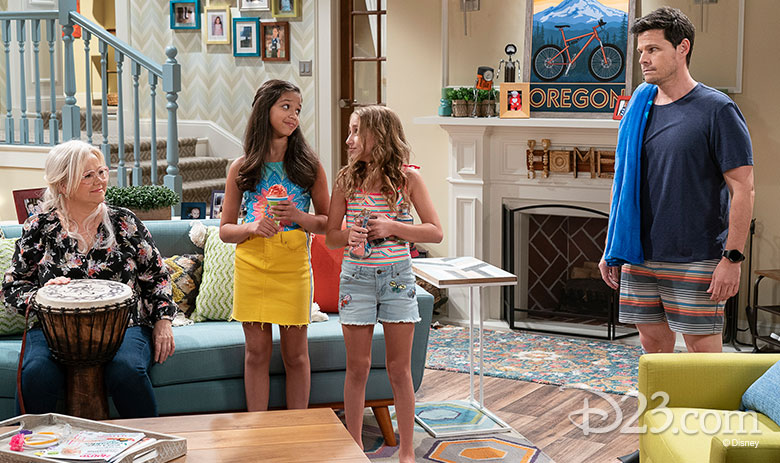 Actors Jackson Dollinger (Young Max) and Christian J. Simon (who plays, Leo, Max's best friend) spend their on-set time in the 1990s—and they're having a blast diving into the recent past. "The clothes are a little different," Simon says diplomatically, likely in reference to the "Hammer pants" he wears in an early episode. While Sydney and Olive have the modern convenience of cellphones and devices, young Max and Leo venture out to an arcade to experience the latest technology of their era, and the difference is not lost on the young actors. "The arcade games are really pixelated compared to now," Dollinger observes.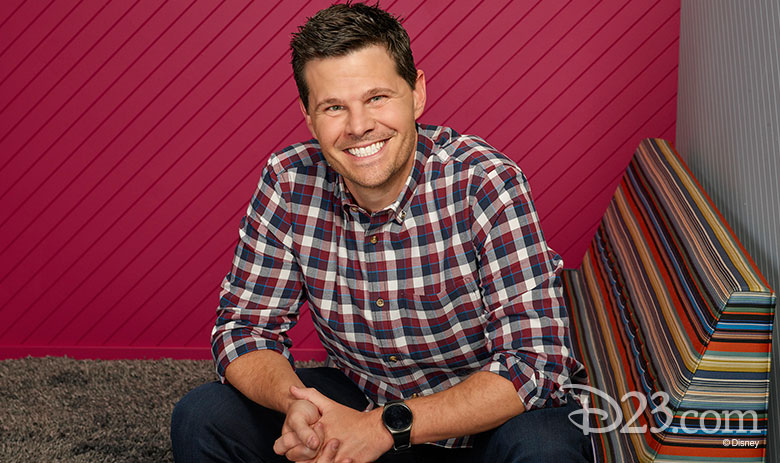 Jackson's modern-day counterpart, actor Ian Reed Kesler (Suits), appears only in the present-day sequences, as Sydney's single dad. "We tag team," he says of Dollinger and the character they each play in parallel eras. For Kesler, who did, indeed, grow up in the '90s, the nostalgia-filled episodes are truly special. "Every time we get a script there's something that jumps out that I think, oh my gosh, I remember that." Dollinger may not share Kesler's frames of reference but he and Kesler laugh at the memory of the young actor figuring out on-set how to use a now-antiquated pay phone.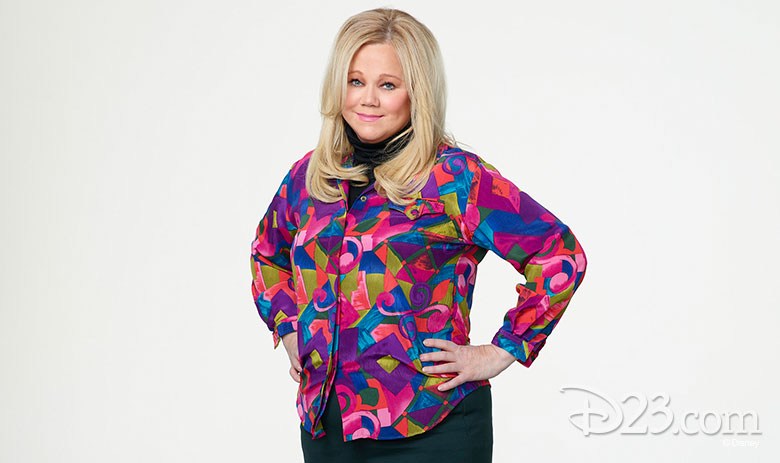 Judy—single mom in the '90s, fun-loving grandma in 2019—is played by actress and comedienne Caroline Rhea, the only member of the cast who moves from era to era. A strict mom to young Max, Judy is both sidekick and maternal figure to her granddaughter. "She's already done all of the heavy lifting and she knows that Sydney is in really good hands with her dad," Rhea says of Judy.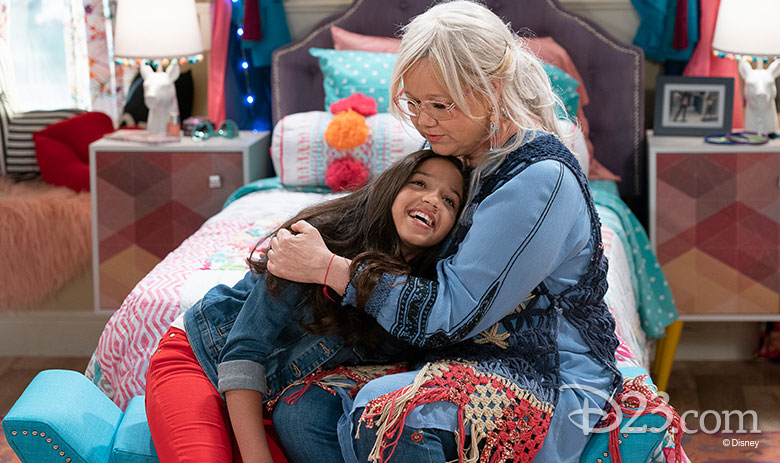 The series films on two structurally identical sets, each dressed to reflect the appropriate era. The appliances and furnishings are unique to each, and Rhea theorizes, "[Judy's house] had a good renovation. Probably Judy watched a lot of HGTV, then she probably did it all herself, too."
The series' multigenerational cast believes that Sydney to the Max will be enjoyed by entire families, and might just create the opportunity for kids to see their parents in a whole new light. "Hopefully kids, when they see it, will every once in a while, go, Wow, I didn't even think about the fact that my parents probably went through the same thing that I'm going through now," Kesler shares. "It might have been a different time period, might have been a little different circumstance. But, in reality, they were all kids, too, and I think that's something that this show says and that's a huge benefit."