By Andie Hagemann
This Women's History Month—and beyond—we're celebrating trailblazing women across The Walt Disney Company. From the debut of Turning the Tables with Robin Roberts Season 2 on Disney+ to all-new episodes of Not Dead Yet, Alaska Daily, and The Company You Keep on ABC, and so much more—don't miss the incredible lineup of captivating content available across Disney's streaming services, on Disney's linear networks, and streaming across select audio platforms.
To commemorate the occasion, we've compiled the ultimate viewing guide for content across the worlds of Disney.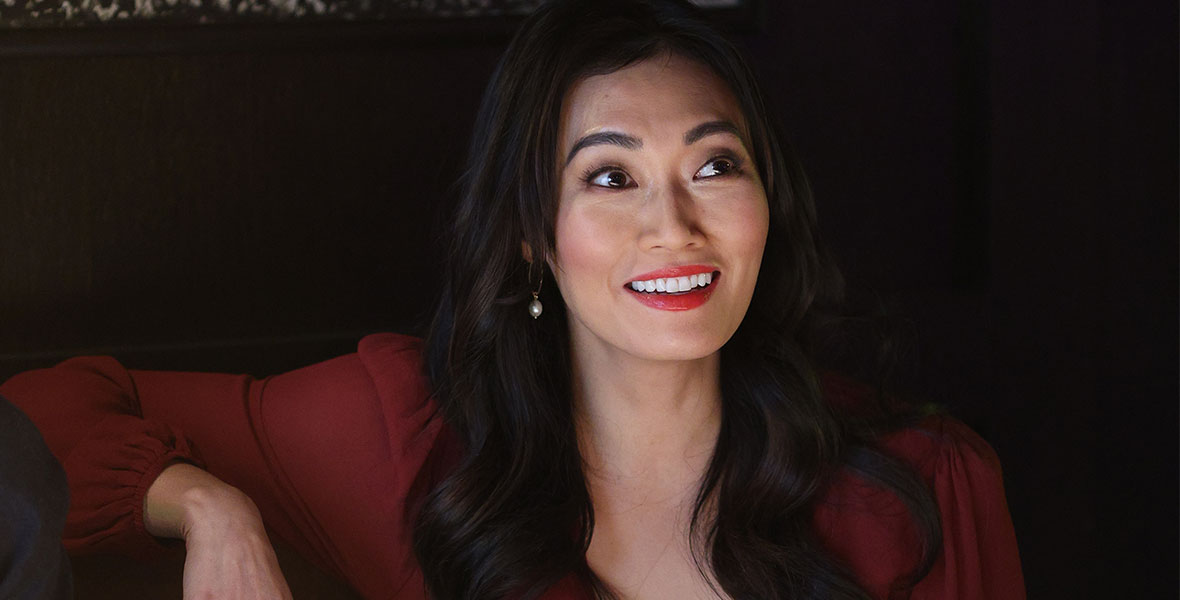 ABC
New episodes of beloved series The Conners, The Goldbergs, and Abbott Elementary debut Wednesday nights on March 1, 8, and 15, and are available to stream the following day on Hulu. From a budding romance to teacher game nights, don't miss all the hilarious hijinks from each show's leading ladies.
New series Not Dead Yet will air new episodes on March 1, 8, and 15, at 9:31 p.m. ET/PT on ABC. The series follows Nell Serrano (Gina Rodriguez), a broke and newly single self-described disaster, working to restart the life and career she left behind five years ago. When she lands the only job she can find―writing obituaries―Nell starts getting life advice from some unlikely sources, the dead people whose lives she's writing about.
Not Dead Yet also stars Hannah Simone as Sam, Lauren Ash as Lexi, Rick Glassman as Edward, Josh Banday as Dennis, and Angela Gibbs as Cricket.
This Thursday, March 2, starting at 8 p.m. ET/PT on Station 19, Dixon (Pat Healy) threatens Natasha (Merle Dandridge) in the aftermath of his poor judgement. Meanwhile, Jack (Grey Damon) is met with disappointment on his first day back. Then, at 9 p.m. ET/PT on Grey's Anatomy, Link (Chris Carmack) leans on Jo (Camilla Luddington) for emotional support as he preps for a surgery on a well-known athlete. Maggie (Kelly McCreary) and Winston (Anthony Hill) aren't on speaking terms, while Simone (Alexis Floyd) and Lucas (Niko Terho) are surprised by an unlikely visitor. Additional new episodes will air throughout March on ABC and are available to stream the next day on Hulu.
Starring Hilary Swank, Alaska Daily returns with all-new episodes beginning this Thursday, March 2, at 10 p.m. ET/PT. The series returns with a heart-pumping episode that will have viewers on the edge of their couches as Eileen (Swank) is held hostage in the newsroom by Concerned Citizen (Bill Dawes). Additional new episodes will air throughout March on ABC and are available to stream the next day on Hulu.
American Idol is back on the airwaves for Season 6 on ABC. With help from superstar judges Luke Bryan, Katy Perry, and Lionel Richie, viewers embark on a nationwide search across New Orleans, Las Vegas, and Nashville to find the next singing sensation. Ryan Seacrest hosts the iconic series. New episodes premiere March 5, 12, and 18 on ABC, and the following day on Hulu.
New heist drama The Company You Keep, starring Catherine Haena Kim and Milo Ventimiglia, premieres new episodes on March 5 and 19, both airing at 10 p.m. ET/PT on ABC.
A night of passion leads to love between con man Charlie (Ventimiglia) and undercover CIA officer Emma (Kim), who are unknowingly on a collision course professionally. While Charlie ramps up the "family business" so he can get out for good, Emma's closing in on the vengeful criminal who holds Charlie's family debts in hand—forcing them to reckon with the lies they've told so they can save themselves and their families from disastrous consequences. The series is based on the Korean Broadcasting System series My Fellow Citizens.
The series also stars William Fichtner as Leo, Tim Chiou as David, Freda Foh Shen as Grace, James Saito as Joseph, Sarah Wayne Callies as Birdie, Felisha Terrell as Daphne, and Polly Draper as Fran.
The Rookie: Feds starring Niecy Nash-Betts returns with all-new episodes beginning Tuesday, March 21. Episodes are available to binge on Hulu.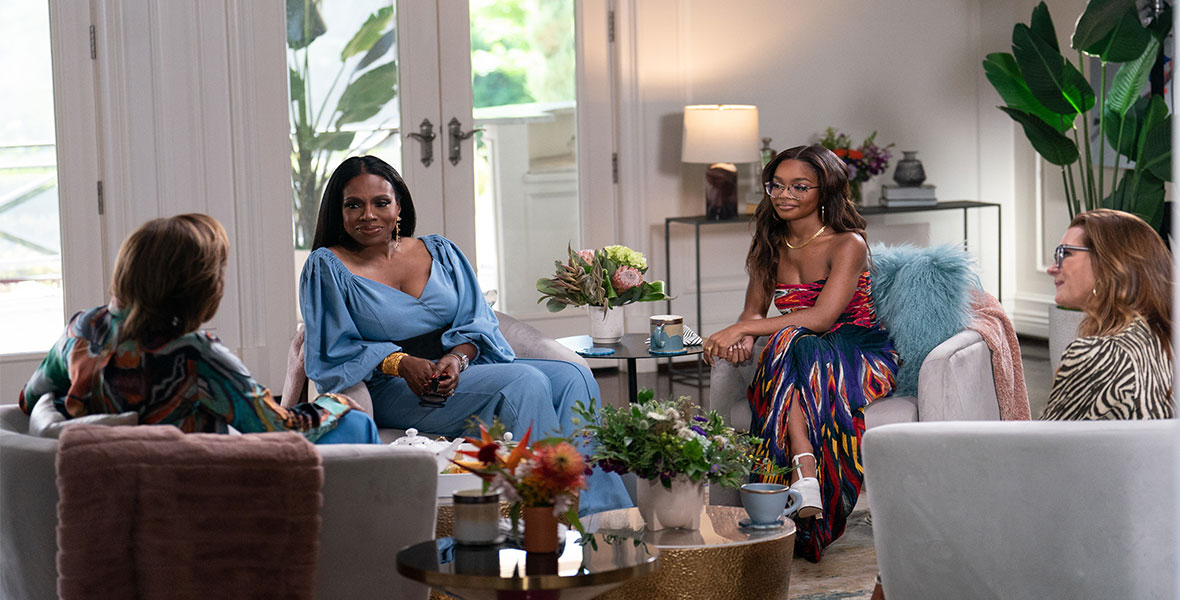 Disney+
Disney+ Original series MPower launches Wednesday, March 8, and salutes the marvelous women, on-screen and off, who have brought our iconic Marvel heroes to life.
Season 2 of Turning the Tables with Robin Roberts premieres Wednesday, March 15, on Disney+. Get personal with Disney Legend Robin Roberts as she returns for another season of intimate conversations with multiple generations of Hollywood's most inspiring women. This season's guests include Brooke Shields, Chloe Kim, Chrissy Metz, Dionne Warwick, Hayley Kiyoko, Kelly Osbourne, Kyla Pratt, Loni Love, Marsai Martin, Rita Wilson, Sheryl Lee Ralph, and Yaya DaCosta. Each episode is a profound and insightful discussion that bears witness to incredible journeys of self-actualization. Listen to never-before-heard stories of how these trailblazers learned grace, found fulfillment, conquered certainty, and embraced community. Discover their commonalities and learn how their stories and experiences created room for expansion and evolution.
The doctor is in! Doogie Kamealoha, M.D. launches all episodes of Season 2 on Friday, March 31, on Disney+. When Lahela's (Lee) first love, Walter (Alex Aiono) returns from the World Surf Tour, he's not the same boyfriend she said good-bye to months before. But she's not the same girl either. That becomes clear when she meets a bad boy on a dirt bike, Nico (Manheim.) She's faced with a decision: fight for what she knows is true or give new love a chance. It's all complicated by the pressures of being a teenage doctor. Luckily, she has her family, co-workers, and best friend Steph (Emma Meisel) to support her along the way.
The series also stars Kathleen Rose Perkins as Dr. Clara Hannon, Jason Scott Lee as Benny Kamealoha, Matthew Sato as Kai Kamealoha, Wes Tian as Brian Patrick Kamealoha, Mapuana Makia as Noelani, Jeffrey Bowyer-Chapman as Charles, and Ronny Chieng as Dr. Lee. Manheim is new to the cast this season.
Doogie Kamealoha, M.D. is executive produced by Kourtney Kang, who created the series. Melvin Mar, Jake Kasdan, Dayna Bochco, Jesse Bochco, Matt Kuhn, and Justin McEwen serve as executive producers. The Disney Branded Television series is produced by 20th Television. Season 1 of Doogie Kamealoha, M.D. is currently available binge on the streaming service.
All episodes of National Treasure: Edge of History are available to stream on Disney+. Jess Valenzuela (Lisette Olivera) has a knack for solving puzzles, but her life is turned upside down when an enigmatic stranger gives her a clue to a centuries-old treasure that might be connected to her long-dead father. Jess' skills are put to the test as she and her friends follow a series of clues hidden in American artifacts and landmarks. But can Jess outsmart a black-market antiquities dealer in a race to find history's greatest lost treasure and unbury the truth about her family's past? The series also stars Zuri Reed, Antonio Cipriano, Jordan Rodrigues, Jake Austin Walker, Catherine Zeta Jones, Breeda Wool, Lyndon Smith, and Armando Riesco.
Both seasons of The Proud Family: Louder and Prouder are available to binge on Disney+. Building off the standout success of the series' debut, Season 2 of
The Proud Family: Louder and Prouder continues to tell entertaining and laugh out-loud stories, while highlighting culturally specific experiences of the Black community and addressing universal topics.
The series stars Kyla Pratt as Penny Proud, Tommy Davidson as Oscar Proud, Paula Jai Parker as Trudy Proud, JoMarie Payton as Suga Mama, Karen Malina White as Dijonay Jones, Soleil Moon Frye as Zoey Howzer, Alisa Reyes as LaCienega Boulevardez, Keke Palmer as Maya Leibowitz-Jenkins, EJ Johnson as Michael Collins, Bresha Webb as CeCe, and Aiden Dodson as BeBe.
Discover even more content in the "Her Stories" collection on Disney+.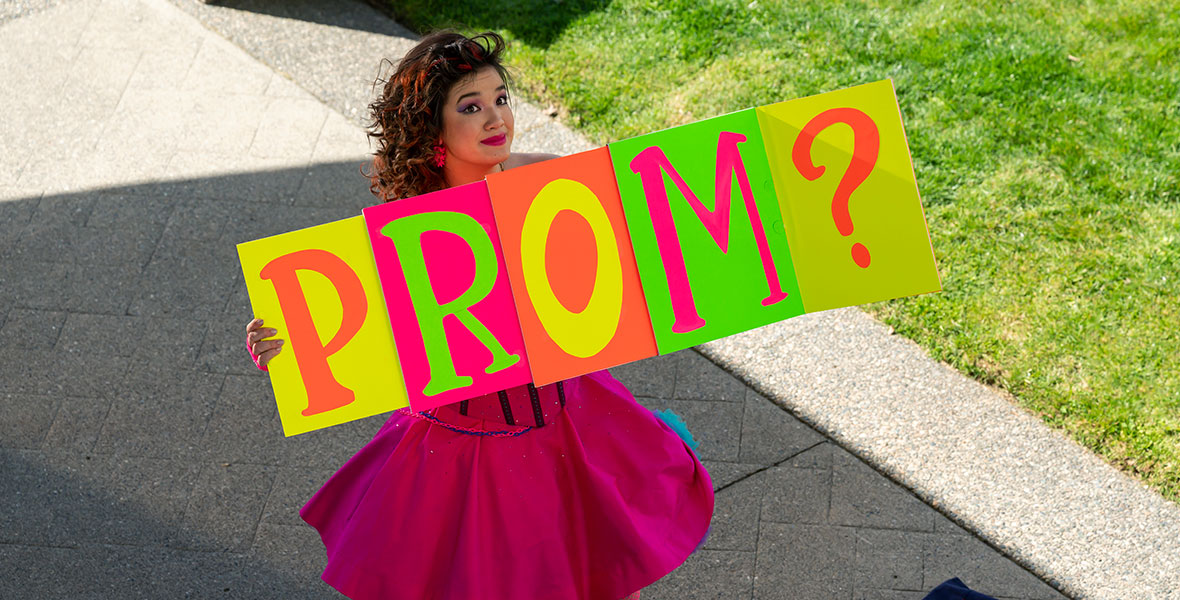 Disney Channel
Marvel's Moon Girl and Devil Dinosaur follows the adventures of 13-year-old super-genius Lunella Lafayette (voiced by Diamond White) and her 10-ton T-Rex, Devil Dinosaur (voiced by Fred Tatasciore). After Lunella accidentally brings Devil Dinosaur into present-day New York City, the duo works together to protect the city's Lower East Side from danger.
Based on Marvel's hit comic books, the action-packed, funny, and heartwarming series also stars Libe Barer as Casey, Alfre Woodard as Mimi, Sasheer Zamata as Adria, Jermaine Fowler as James Jr., Gary Anthony Williams as Pops, and executive producer Laurence Fishburne as The Beyonder. New episodes debut weekly on Disney Channel and are available on Disney+.
The new coming-of-age comedy, Saturdays premieres Friday, March 24, at 9 p.m. ET/PT on Disney Channel. The series revolves around 14-year-old, Paris Johnson (Danielle Jalade), and her best friends Simone (Daria Johns) and Ari (Peyton Basnight), who hone their roller-skating skills on the cool parquet floor of Saturdays, a local skating rink in Chicago. Together they form the We-B-Girlz skate crew and are determined to show and prove they have the hottest skate routines on the planet!
The series also stars Golden Brooks as Deb Johnson, Omar Gooding as Cal Johnson, Jermaine Harris as London Johnson, and Tim Johnson Jr. as Derek "D-Rok."
Saturdays is created and executive produced by Norman Vance Jr., who also serves as showrunner. Additional executive producers are Marsai Martin, Josh Martin, Carol Martin, and Nicole Dow for Genius Entertainment.
In Season 3 of Secrets of Sulphur Springs, a new ghost checks into room 205 and starts wreaking havoc around The Tremont. After learning the evil presence will ruin their lives by 2024, the kids race to solve a tangled mystery in the past that may hold the key to defeating the ghost in the present and saving the Dunns and the Campbells from a very bleak future. The spooky series returns March 24 at 8 p.m. ET/PT on Disney Channel.
The series stars Preston Oliver as Griffin Campbell, Kyliegh Curran as Harper Dunn, Elle Graham as Savannah Dillon, Kelly Frye as Sarah Campbell, Josh Braaten as Ben Campbell, Landon Gordon as Wyatt Campbell, Madeleine McGraw as Zoey Campbell, Diandra Lyle as Jess Dunn, Johari Washington as Topher Dunn, and Eugene Byrd as Sam Tremont.
Secrets of Sulphur Springs is from writer and executive producer Tracey Thomson. Charles Pratt Jr. serves as showrunner and executive producer.
Disney Channel Original Movie Prom Pact debuts Thursday, March 30, at 8 p.m. ET/PT on Disney Channel and Friday, March 31, on Disney+.
It's the height of prom season, and high school senior Mandy Yang (Peyton Elizabeth Lee) and her best friend and fellow outsider Ben (Milo Manheim) are surrounded by over-the-top '80s-themed Promposals. However, Mandy keeps her eyes focused on a different goal: her lifelong dream of attending Harvard. When she finds out that she has been put on the waitlist, she is determined to do whatever she can to get herself accepted, even if that means asking for help from the one person she abhors—popular all-star jock Graham Lansing (Blake Draper) whose father is a powerful senator and Harvard alum. Once Mandy becomes Graham's tutor, she begins to realize there's more to him than she thought and perhaps something more to life than Harvard.
Prom Pact also stars Monique Green as LaToya, Arica Himmel as Zenobia, Jason Sakaki as Charles, Chelah Horsdal as Mrs. Lansing, David S. Jung as Tom Yang, with Wendi McLendon-Covey as Alyssa Yang and Margaret Cho as Ms. Chen.
Anya Adams directed the movie and is also an executive producer, along with Jake Kasdan, Melvin Mar, Julie Bowen, and Rachael Field. Lee is also a co-producer on Prom Pact, which was written by Anthony Lombardo.
Disney Junior
Episodes of the hit animated series Eureka! are available to stream on Disney+. Set in the fantastical prehistoric world of Rocky Falls, Eureka! follows the story of Eureka, a young girl inventor who is way ahead of her time. She designs inventions and contraptions in the hopes of making the world a better place and moving her prehistoric community into a more modern era. The series stars Ruth Righi as Eureka, Renée Elise Goldsberry and Lil Rel Howery as Eureka's parents, Roxy and Rollo, and Javier Muñoz as her teacher, Ohm.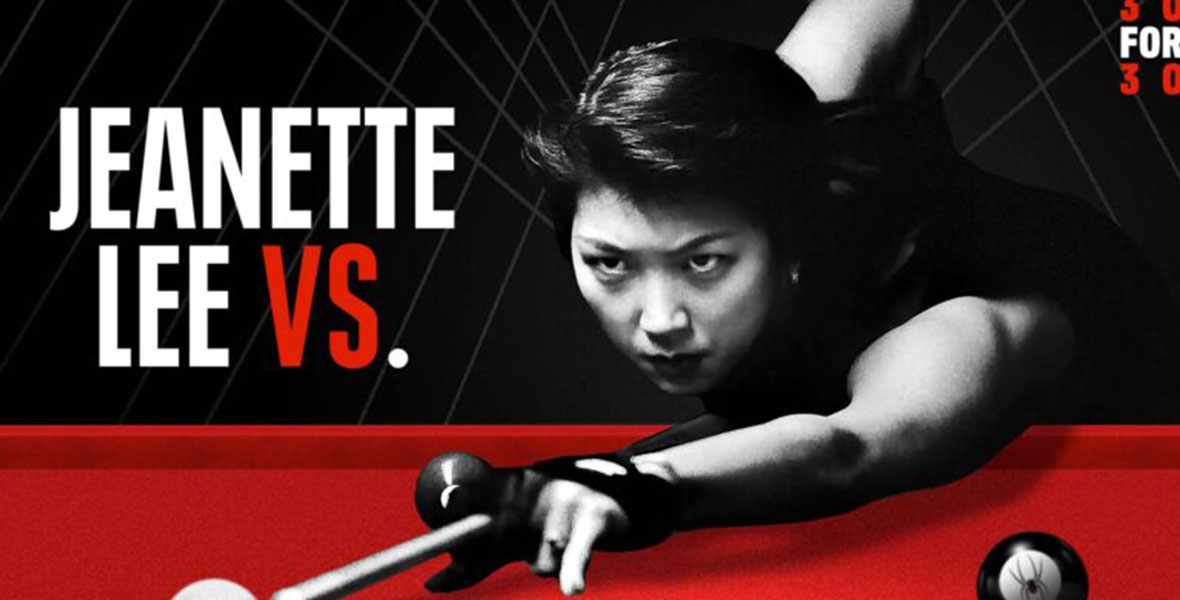 ESPN+
All month long, ESPN+ and ESPN Networks will highlight women's sporting events, including the NCAA Women's Basketball Conference Championship games (from now through March 12), NCAA Women's Hockey Championship (March 17 and 19), and NCAA Women's Swimming and Diving Championships (March 22-25).
Continue the Women's History Month celebration by binging acclaimed ESPN films: 37 Words, Dream On, and Jeanette Lee Vs., to name a few.
37 Words tells the inspiring story of Title IX—the hard-fought battle to push for equal rights in education and athletics; the decades-spanning effort to nullify its impact; and the rippling effects of the landmark civil rights law that continue to resonate today. Helmed by acclaimed directors Dawn Porter and Nicole Newnham, the four-part series charts the spectacular transformation that 37 words have inspired in American culture and the lives of women, as well as the many ways in which the spirit of this bold law has yet to be fully realized.
30 for 30: Dream On, a three-part documentary, tells the story of how the dominating run to a gold medal by the 1996 United States women's Olympic team cemented the birth of the WNBA, and inspired generations of stars to follow. The film chronicles the team's formation; its worldwide tour that preceded the Olympics; its tremendous performance at the Atlanta Games; and its impact that continues to resonate more than a quarter century later.
30 for 30: Jeanette Lee Vs. returns with Jennifer Lee to her roots in Brooklyn, New York, where, as the young child of Korean immigrants, she suffered from scoliosis, a painful spinal condition that required surgery. Lee rebelled as a teenager and fell in love with billiards one night when she walked into a pool hall in Manhattan. Within a few years, she was playing tournaments and heading toward the professional circuit. Soon, women's billiards was a mainstay on the fledgling ESPN2 network, and Lee's unapologetic approach to self-promotion made her a television star.
ESPN Podcasts
30 for 30 Podcasts' Pink Card tells a four-decade story of daring women who defy Iran's ban on women entering stadiums. Shima Oliaee serves as host and executive producer for Pink Card. The podcast is the first project from superstar athletes Sue Bird and Megan Rapinoe's production company A Touch More.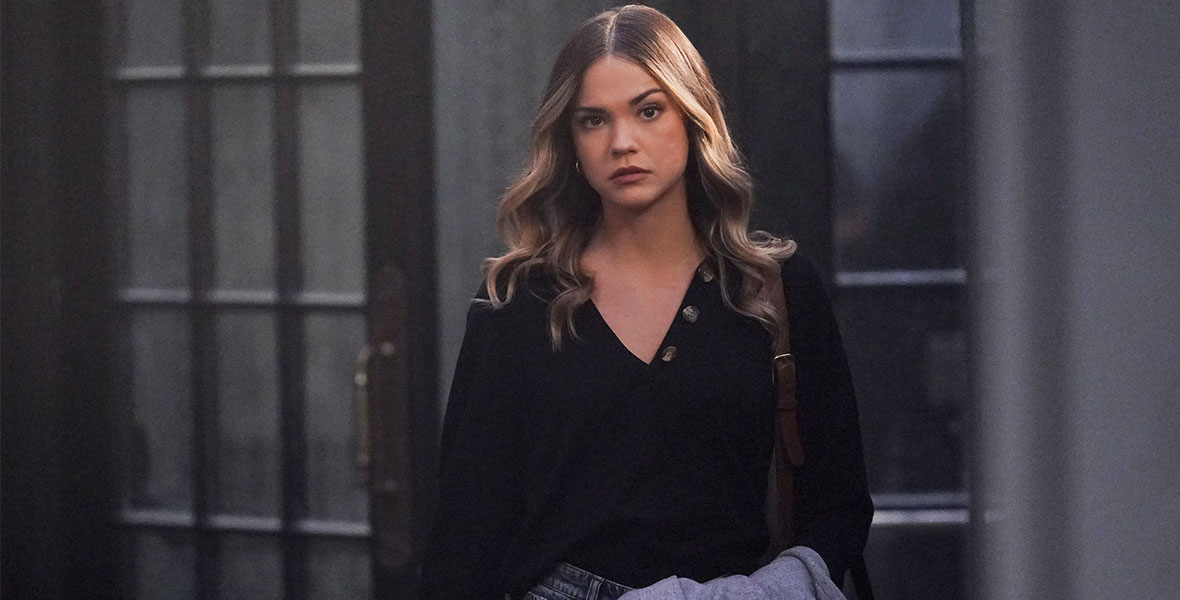 Freeform
grown-ish follows Andre Johnson Jr., aka Junior (Marcus Scribner), as he finishes his first year at Cal U, transitioning from Zoey's little brother to big man on campus. New episodes debut Wednesdays (March 1, 8, and 15) at 10:30 p.m. ET/PT on Freeform and the next day on Hulu.
The series also stars Yara Shahidi, Trevor Jackson, Diggy Simmons, and Daniella Perkins. Kenya Barris, Zakiyyah Alexander, Courtney Lilly, Craig Doyle, Disney Legend Anthony Anderson, Laurence Fishburne, Helen Sugland, E. Brian Dobbins, Michael Petok, and Shahidi serve as executive producers.
New episodes of The Watchful Eye premiere Mondays (March 6, 13, 20, and 27) at 10 p.m. ET/PT on Freeform and the following day on Hulu. The series follows Elena Santos (Mariel Molino), a young woman with a complicated past, maneuvering her way into working as a live-in nanny for an affluent family in a mysterious building in Manhattan. She quickly learns that everyone in the building has deadly secrets and ulterior motives. What they don't know, however, is that Elena has some shocking secrets of her own.
From Ryan Seacrest Productions, the series is created by Julie Durk, who also serves as consultant. Emily Fox is showrunner and executive producer. Ryan Seacrest Productions' Ryan Seacrest, Nina Wass, Andrea Shay, and Jeffrey Reiner serve as executive producers. The series is produced by ABC Signature, a part of Disney Television Studios.
The final two episodes of Love Trip: Paris air back-to-back Tuesday, March 7, at 9 p.m. and 10 p.m. ET/PT on Freeform. The season finale finds Lacy, Rose, Caroline, and Josielyn mulling life-changing decisions. Who will move to Paris? Who will stay together? Tune in to find out! Episodes are available to binge on Hulu the following day.
Good Trouble returns for Season 5 on Thursday, March 16, at 10 p.m. ET/PT on Freeform with the 20-something residents of Los Angeles' The Coterie. The roommates will face their toughest obstacles yet as they're confronted with evolving relationship challenges and new career opportunities. Through highs and lows, romance and heartbreak, The Coterie crew will lean on each other while they navigate the next stage of adulthood.
The series stars Cierra Ramirez, Tommy Martinez, Emma Hunton, Sherry Cola, Zuri Adele, Josh Pence, Bryan Craig, and Booboo Stewart. Maia Mitchell will reprise her role as Callie Adams-Foster this season.
Good Trouble is executive produced by Joanna Johnson, Christine Sacani, Greg Gugliotta, Jennifer Lopez, Benny Medina, Elaine Goldsmith-Thomas, and Ramirez. Johnson also serves as showrunner.
New episodes will also debut March 23 and 30 on Freeform. All episodes are available to stream the following day on Hulu.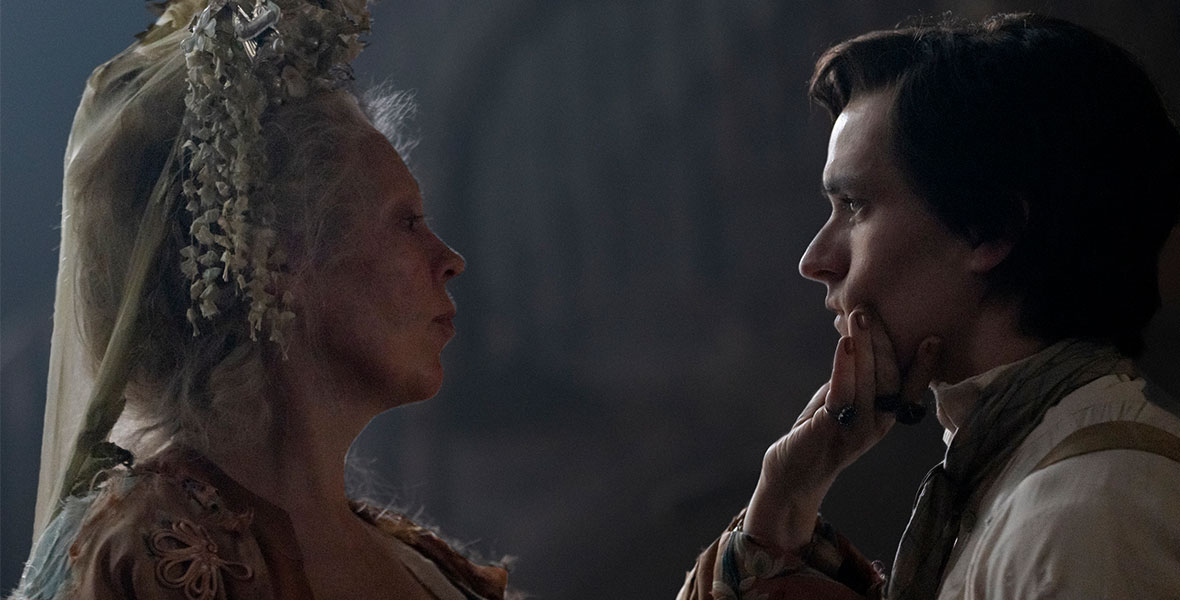 FX
FX limited series Great Expectations, starring Olivia Colman, premieres on Sunday, March 26, with the first two episodes, exclusively on Hulu. Steven Knight's six-part series adapts the classic Charles Dickens coming-of-age story, which was published in 1861 after Dickens first released it in a series of weekly chapters beginning in December 1860.
Great Expectations is the coming-of-age story of Pip (Fionn Whitehead), an orphan who yearns for a greater lot in life, until a twist of fate and the evil machinations of the mysterious and eccentric Miss Havisham (Colman) shows him a dark world of possibilities. Under the great expectations placed upon him, Pip will have to work out the true cost of this new world and whether it will actually make him the man he wishes to be.
Also starring in the limited series are Shalom Brune-Franklin, Johnny Harris, Hayley Squires, Owen McDonnell, Trystan Gravelle, Laurie Ogden, Rudi Dharmalingam, Tom Sweet, Chloe Lea, and Matt Berry.
Knight serves as writer and executive producer alongside Tom Hardy, Ridley Scott, Dean Baker, David W. Zucker, and Kate Crowe. Brady Hood and Samira Radsi serve as directors. Great Expectations is produced by FX Productions in association with the BBC, Scott Free and Hardy Son & Baker.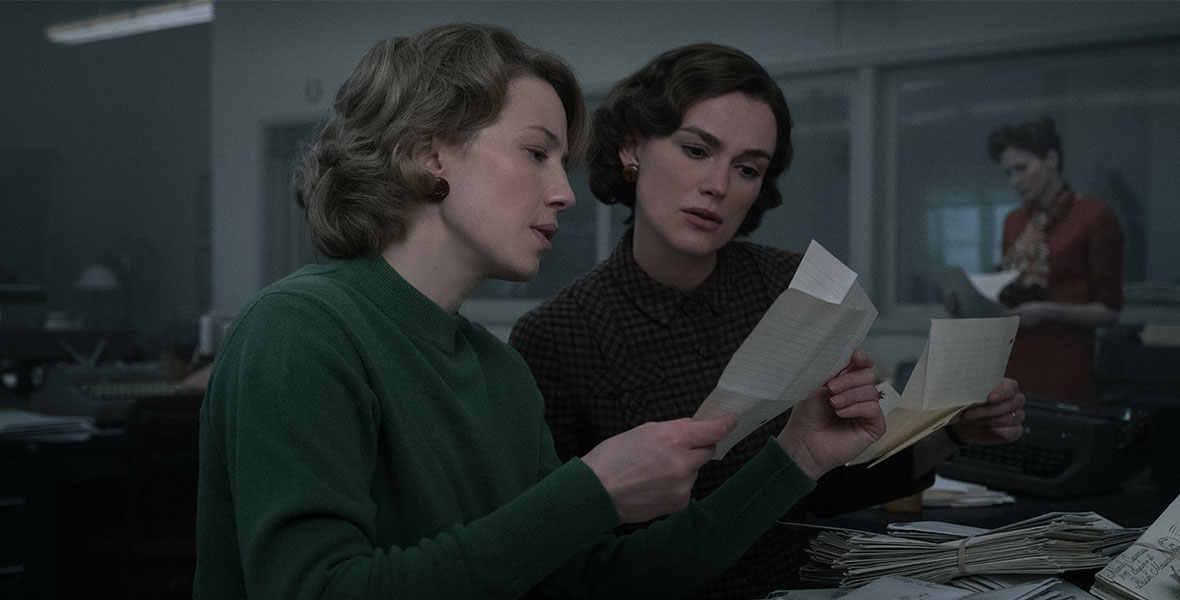 Hulu
How I Met Your Father Season 2 is now streaming on Hulu with new episodes debuting weekly on Tuesdays. The series follows Sophie (Kim Cattrall), who is telling her son—sometime in the near future—the story of how she met his father. The story catapults viewers back to the present where Sophie (Hilary Duff) and her close-knit group of friends—Valentina (Francia Raisa), Jesse (Christopher Lowell), Ellen (Tien Tran), Charlie (Tom Ainsley), and Sid (Suraj Sharma)—are in the midst of figuring out who they are, what they want out of life, and how to fall in love in the age of dating apps and limitless options.
How I Met Your Father is written by Isaac Aptaker and Elizabeth Berger. Executive producers include Aptaker, Berger, Carter Bays, Craig Thomas, Pam Fryman, and Adam Londy. Duff also serves as a producer. The series is a production of 20th Television.
From 20th Century Studios, Boston Strangler tells the story of the trailblazing women reporters who broke the story of the notorious Boston Strangler murders of the 1960s. Boston Strangler premieres Friday, March 17, exclusively on Hulu in the U.S., Star+ in Latin America, and Disney+ under the Star banner in all other territories.
The film follows Loretta McLaughlin (Keira Knightley), a reporter for the Record-American newspaper, who becomes the first journalist to connect the various Boston Strangler murders. As the mysterious killer claims more and more victims, Loretta attempts to continue her investigation alongside colleague and confidante Jean Cole (Carrie Coon), yet the duo finds themselves stymied by the rampant sexism of the era. Nevertheless, McLaughlin and Cole bravely pursue the story at great personal risk, putting their own lives on the line in their quest to uncover the truth.
Directed and written by Matt Ruskin, Boston Strangler also stars Alessandro Nivola, David Dastmalchian, Morgan Spector, Bill Camp, and Chris Cooper. The film is produced by Ridley Scott, Kevin J. Walsh, Michael Pruss, Josey McNamara, and Tom Ackerley, with Michael Fottrell and Sam Roston serving as executive producers. The film is intended only for mature audiences.
A musical romantic comedy set in New York City in the waning days of 1999, Hulu Original series Up Here follows the extraordinary story of one ordinary couple, as they fall in love—and discover that the single greatest obstacle to finding happiness together might just be themselves—and the treacherous world of memories, obsessions, fears, and fantasies that live inside their heads.
Up Here stars Mae Whitman, Carlos Valdes, Katie Finneran, John Hodgman, Andréa Burns, Sophia Hammons, and Emilia Suárez. The series is written by Steven Levenson and Danielle Sanchez-Witzel with songwriting duo Kristen Anderson-Lopez and Robert Lopez writing original songs. Thomas Kail directs and executive produces the series alongside Levenson, Sanchez-Witzel, Anderson-Lopez, Lopez, and Jennifer Todd. 20th Television serves as the production company alongside Kail's Old 320 Sycamore Productions.
Discover additional content highlighting women directors, writers, creators, and more in the Made By Her hub on Hulu.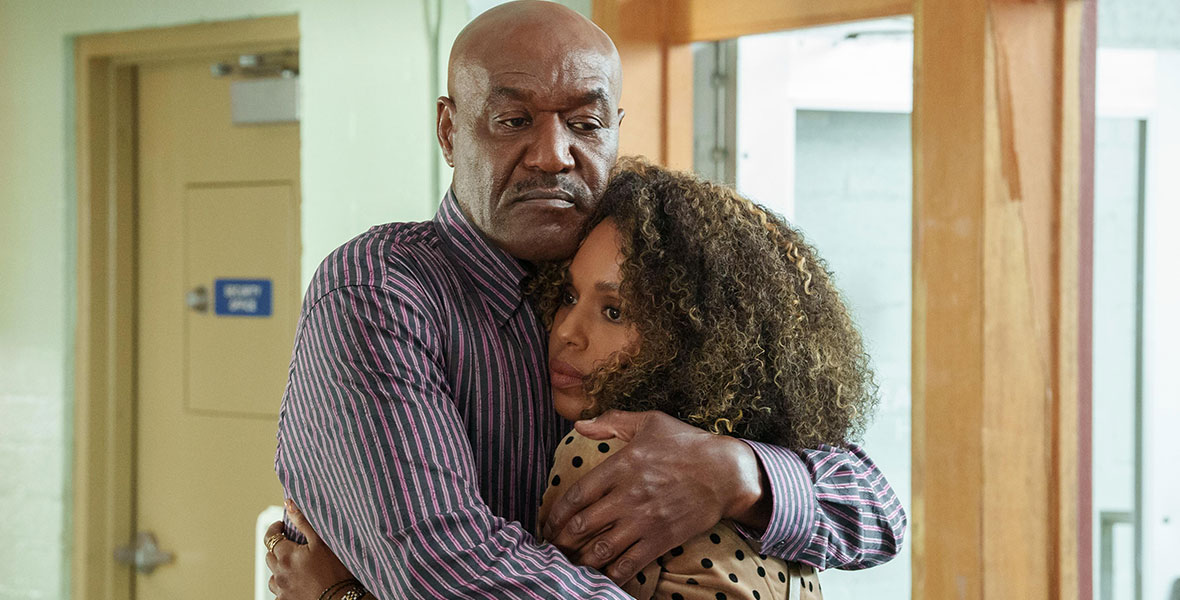 Onyx Collective
Inspired by the life of series creator Tracy McMillan, UnPrisoned follows Paige (Kerry Washington), a relationship therapist and single mom who teeters between being messy and a perfectionist. Paige's life turns right-side-up when her dad Edwin (Delroy Lindo) is released from prison and moves in with her and her teenage son Finn (Faly Rakotohavana).
The original dramedy from Onyx Collective—intended only for mature audiences—premieres Friday, March 10, on Hulu, with all eight episodes streaming at launch. The series will stream on Star+ in Latin America and Disney+ in all other territories.
UnPrisoned is executive produced by McMillan and Yvette Lee Bowser, who also serves as showrunner. Washington, Lindo, Pilar Savone, Joy Gorman Wettels, and Jen Braeden also serve as executive producers.
Explore more phenomenal content highlighting Black women from Onyx Collective on Hulu.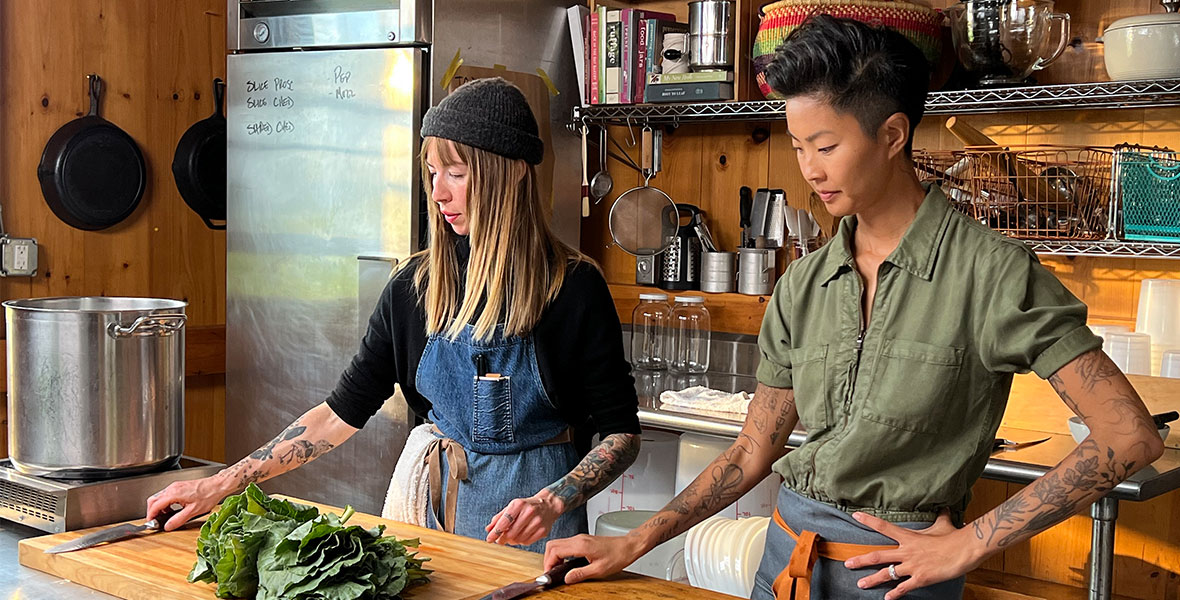 National Geographic
Throughout March—and beyond—National Geographic spotlights spectacular women both in front of the camera and behind the scenes. Trafficked with Mariana van Zeller takes viewers on an investigative journey, exposing the inner workings of the most dangerous black markets, criminal organizations, and trafficking networks around the world. Gaining access that only National Geographic can provide, our fearless guide Mariana van Zeller puts her life at risk to better understand these underground economies and the people behind them. Season 3 is now airing on National Geographic and available on Hulu.
National Geographic spices up the small screen with Restaurants at the End of the World, an all-new docuseries that combines all the flavors that make for heaping servings of must-watch TV. The four-part series, headlined by award-winning chef, entrepreneur, and global trailblazer Kristen Kish, travels to four off-the-beaten-path pockets on the planet and premieres weekly on National Geographic, beginning Tuesday, March 21, at 10 p.m. ET/PT on National Geographic, and available to stream starting Wednesday, March 22, on Disney+.
Restaurants at the End of the World follows Chef Kish as she searches for the secret ingredients—people, places, culture, and traditions—within the world's most remote restaurants in Boquete, Panama; Svalbard, Norway; North Haven Island, Maine; and Paraty, Brazil. Running any successful venture takes a certain tenacity and grit, but those who set up deep in the wild—cut off from the grid and normal supply lines— are in a class all their own. Chef Kish goes behind the scenes and embeds herself with local purveyors, farmers, herders, kitchen crew, managers, and head chefs to listen to their stories and witness the day-to-day balancing act required to bring unique food to the table, meal after meal. She then dives into the depths of the land to forage only the freshest ingredients and, along the way, unearths the culture and heart behind the cuisine.
Dr. Oakley, Yukon Vet follows Dr. Michelle Oakley as she juggles being a full-time veterinarian, wife, and mom in Haines, Alaska, where she runs an animal clinic and makes house calls, which sometimes require her to venture into the desolate wilderness to check on patients. Episodes are currently available to stream on Disney+. Save the date because a new season debuts Saturday, April 8, on National Geographic Wild and Wednesday, April 12, on Disney+.