By Jessica Benda
Pixar's leading ladies are nothing short of unstoppable. From an optimistic blue tang to the toughest cook in the kitchen, these heroines pave the way for women and give all children someone to look up to. Through them, we learn that strength isn't just physical—though Elastigirl can sure throw a punch—it often comes in the form of grit, kindness, and persistence.
In honor of Women's History Month, find out which Pixar heroine you are.
Among the following, what's most important to you?
How do you solve a problem?
Which of these is closest to your family?
Where do you feel most comfortable?
What's your biggest strength?
What's a lesson that took you a while to learn?
Which of these do you most identify with?
QUIZ: Which Pixar Heroine Are You?
You're most like… Merida!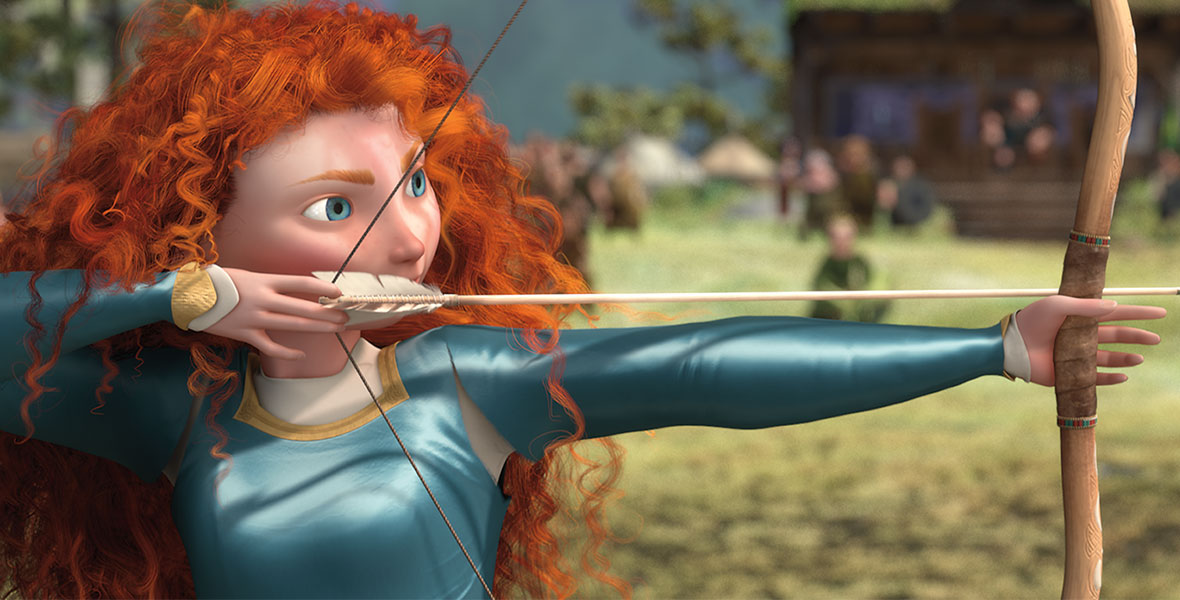 Her name is Merida, and she's "shooting for [her] own hand." In Brave, Princess Merida is a free-spirited, strong-willed princess who wants to be free to live her life. Though close with her boisterous family, she and her mother, Queen Elinor, clash over Merida's future. She's not afraid to stick up for herself or the people she loves, and her silly side makes her even more likable. Merida is certainly physically strong as she easily handles a bow and arrow, but much of her strength comes from her character. One of her greatest traits is her willingness to grow, making her an exceptional heroine.
You're most like… Ellie!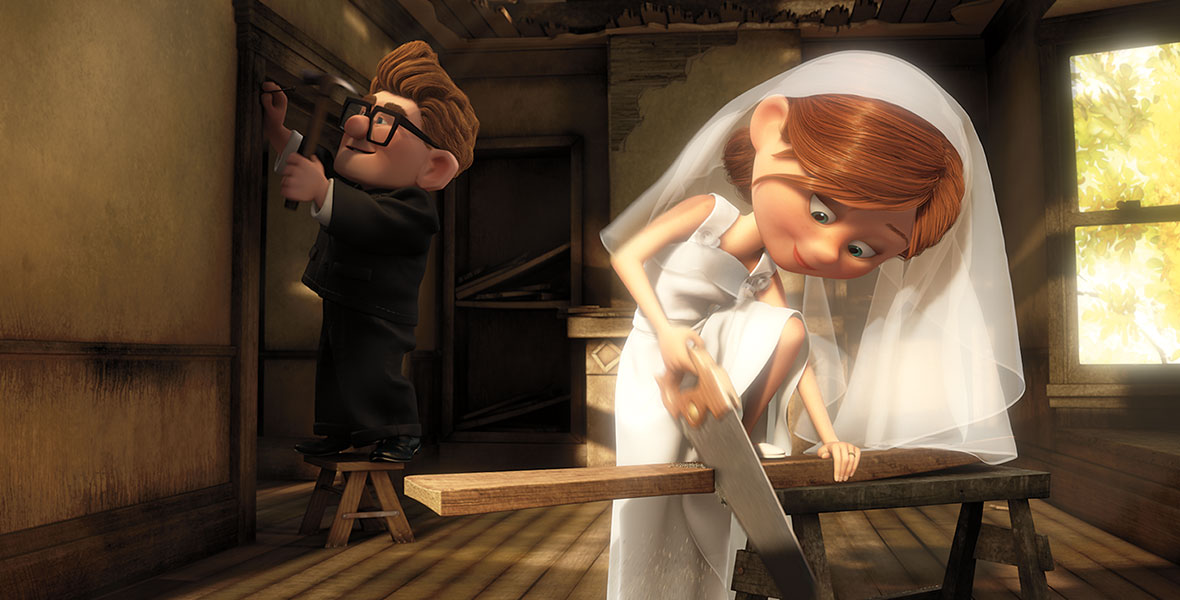 In Up, Ellie Frederickson had less than 10 minutes of screen time, but her character was unforgettable. We see her childhood friendship and later marriage to Carl, their joys and tragedies over the years, and how they grow old together. As a child, Ellie is a quirky and outgoing young girl who dreams of adventure. She builds a life with Carl as they grow older, showing her work ethic as they remake their clubhouse into a home, her imaginative spirit as they watch clouds in the sky, and her love of adventure as she works as a zookeeper. Her well-rounded character makes her one of Pixar's best heroines!
You're most like… Colette!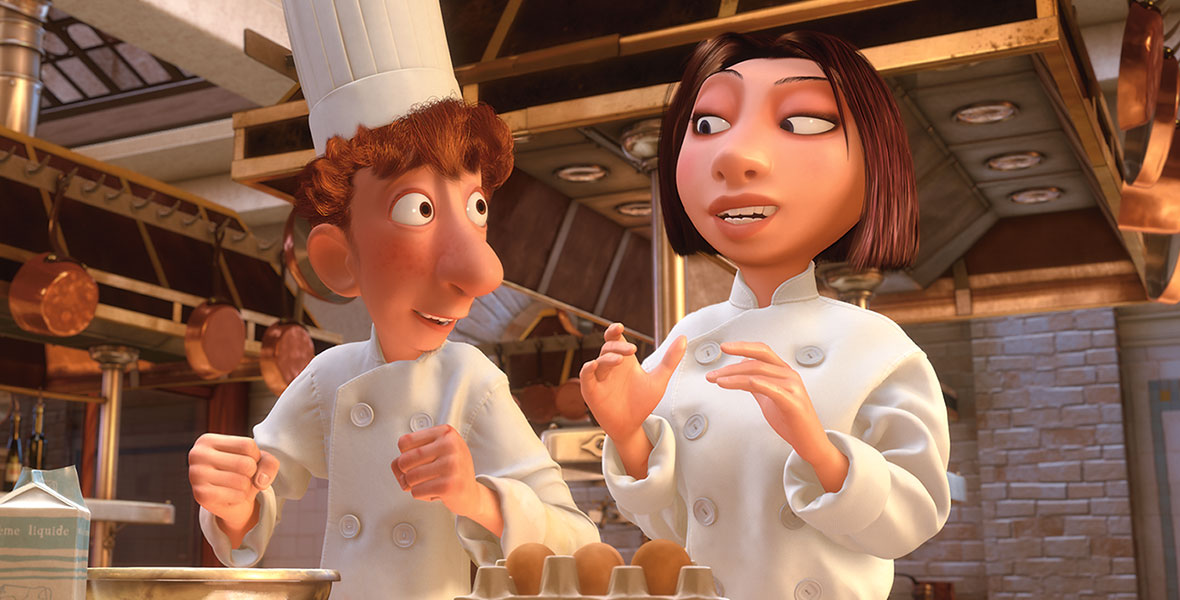 "Haute cuisine is an antiquated hierarchy built upon rules written by stupid old men, rules designed to make it impossible for women to enter this world." Unless you're the toughest cook in this kitchen—like Colette! In Ratatouille, Colette is a dedicated, talented chef who worked her way into a career that wasn't made for her. She's a firm but efficient teacher to Linguini, with whom she later starts a restaurant alongside Chef Remy! She may come off as intense, but her good nature and fun-loving spirit can win anyone over.
You're most like… Helen Parr, aka Elastigirl!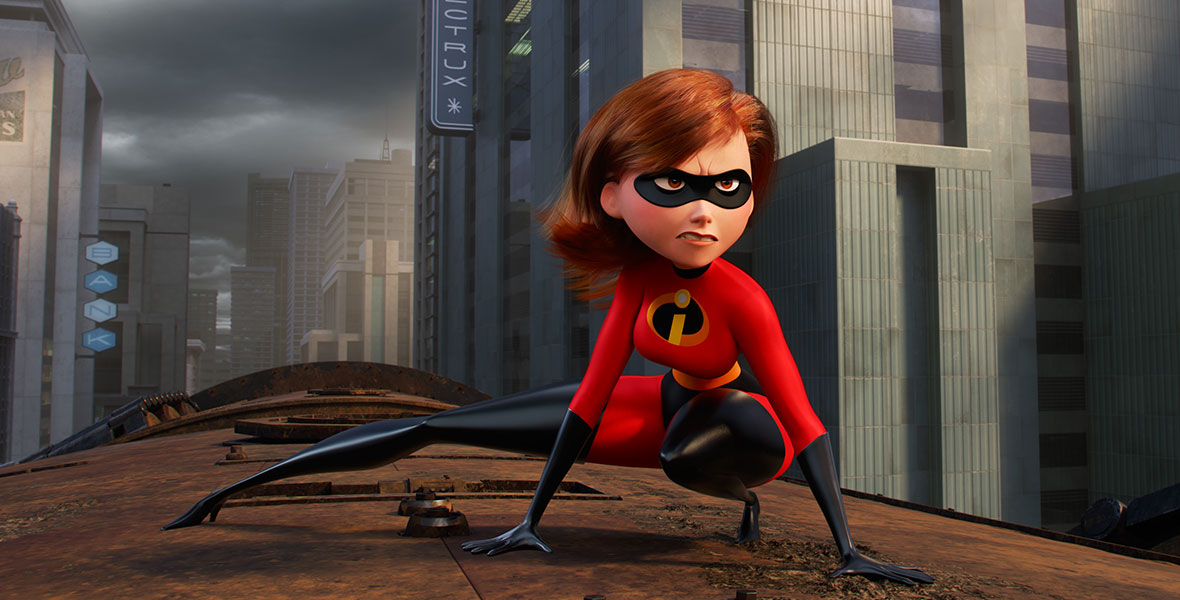 Girls, come on, leave the saving of the world to the men? I don't think so. Helen Parr, aka Elastigirl, takes the role of working mom to a whole new level. In The Incredibles, she's one of the fiercest superheroes in the business, and she simultaneously protects her family and raises three supers alongside Mr. Incredible. Her bravery, kindness, and out-of-the-box thinking make her an outstanding heroine. Plus, she has an Elasticycle.
You're most like.. Joy!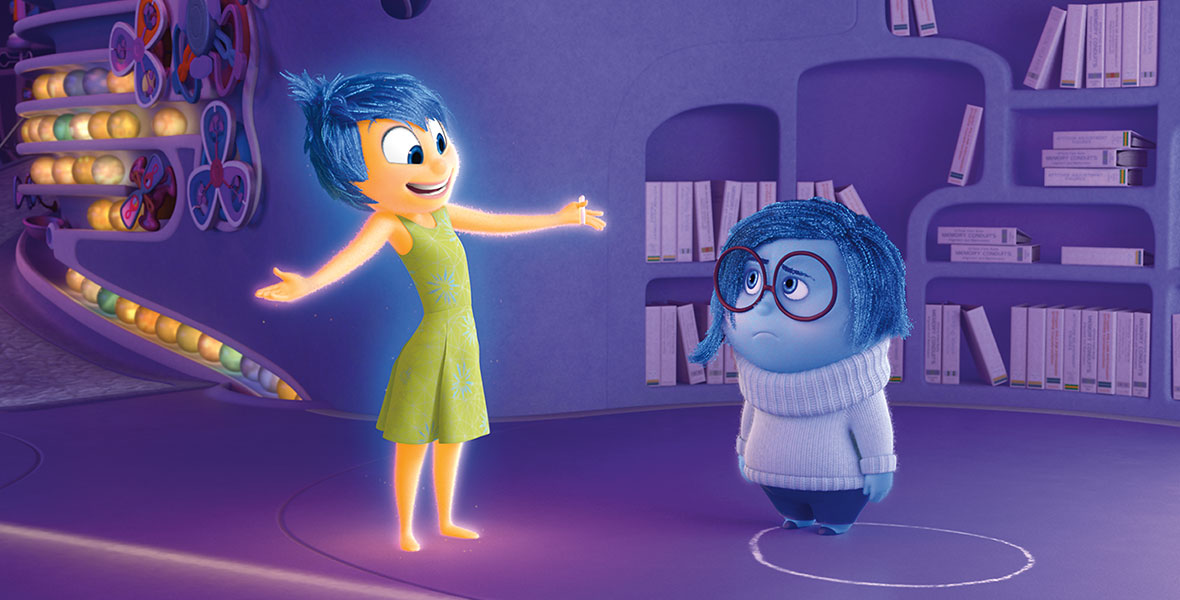 True to her name, Joy's optimism and zest for life is unstoppable. In Inside Out, she's led by her fierce love for Riley and her fellow emotions. When she and Sadness get sucked out of Headquarters, she becomes a bevy of bright ideas to find their way back, and she'll stop at nothing to keep her loved ones happy! Through her adventure, Joy learns the hard way that sadness is necessary for happiness. It's okay to be down; it just makes the joy that comes after shine brighter.
You're most like… Dory!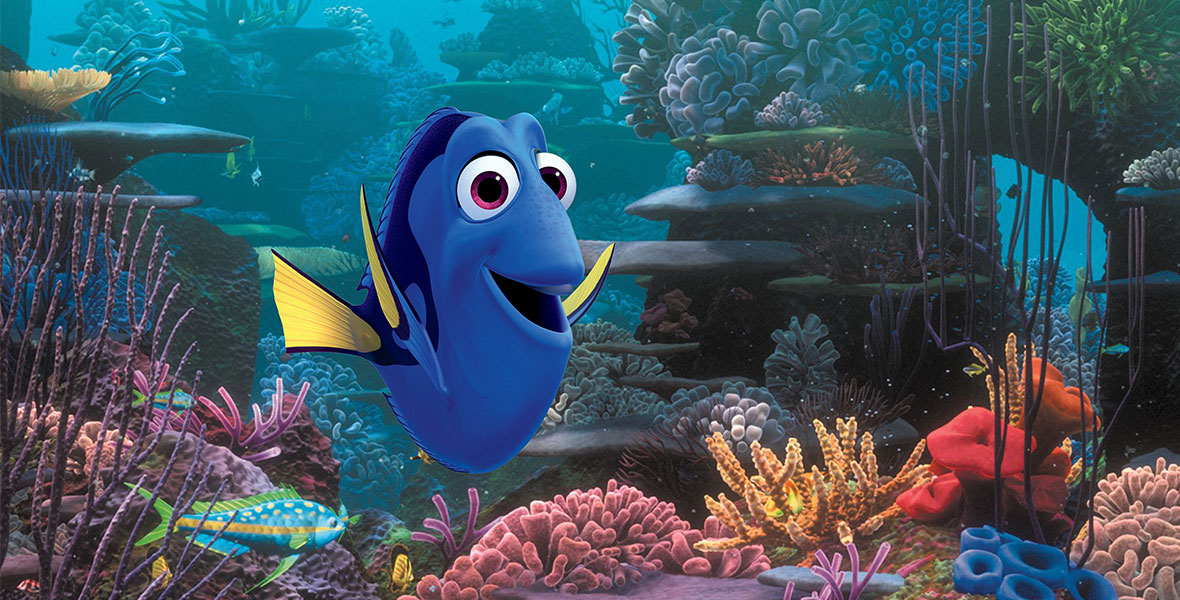 In Finding Nemo and Finding Dory, Dory is an innovative fish and loyal friend. She struggles with short-term memory loss, and while it's never something that goes away, she learns how to live with it—and sometimes use it to her advantage! Her curiosity and charisma make it easy for her to make friends, whether with a reluctant septopus or a great white shark. When faced with a problem, Dory can come up with solutions that no other animal could think of. Don't forget, just keep swimming!