By Andie Hagemann
This Asian American Pacific Islander Heritage Month—and beyond—we're celebrating trailblazers across The Walt Disney Company. From the debut of American Born Chinese on Disney+ to all-new episodes of Station 19, The Company You Keep, and Grey's Anatomy on ABC, and so much more—don't miss the incredible lineup of captivating content available across Disney's streaming services, on Disney's linear networks, and streaming across select audio platforms.
To commemorate the occasion, we've compiled the ultimate viewing guide for content across the worlds of Disney.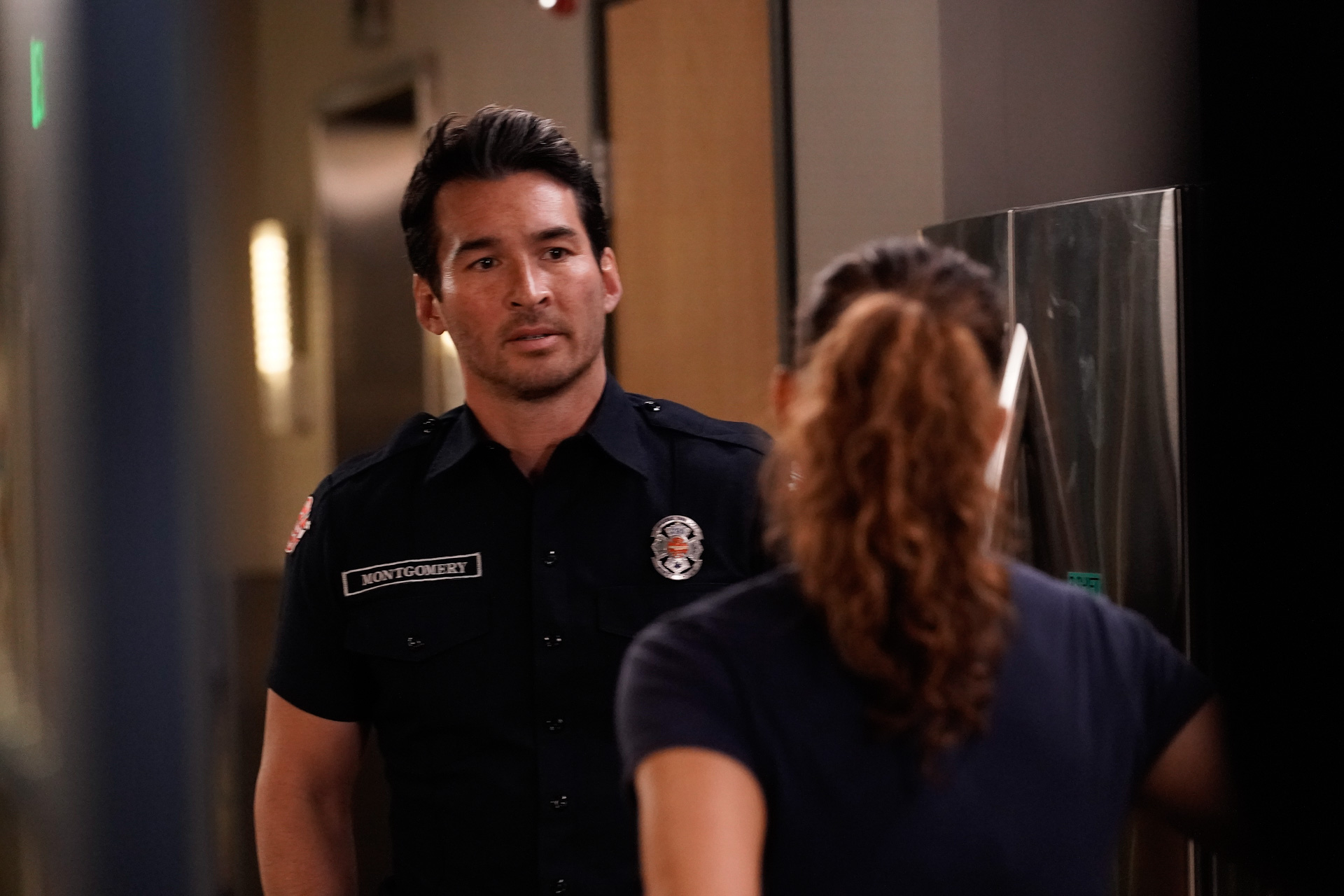 ABC
New episodes of fan-favorite series Station 19—starring Jay Hayden and Merle Dandridge—and Grey's Anatomy—with Harry Shum Jr., Midori Francis, and Niko Terho—debut Thursday nights on May 4, 11, and 18, and are available to stream the following day on Hulu. From a highly anticipated mayoral race to wedding day drama, don't miss the heart-pumping content coming to your screen this month.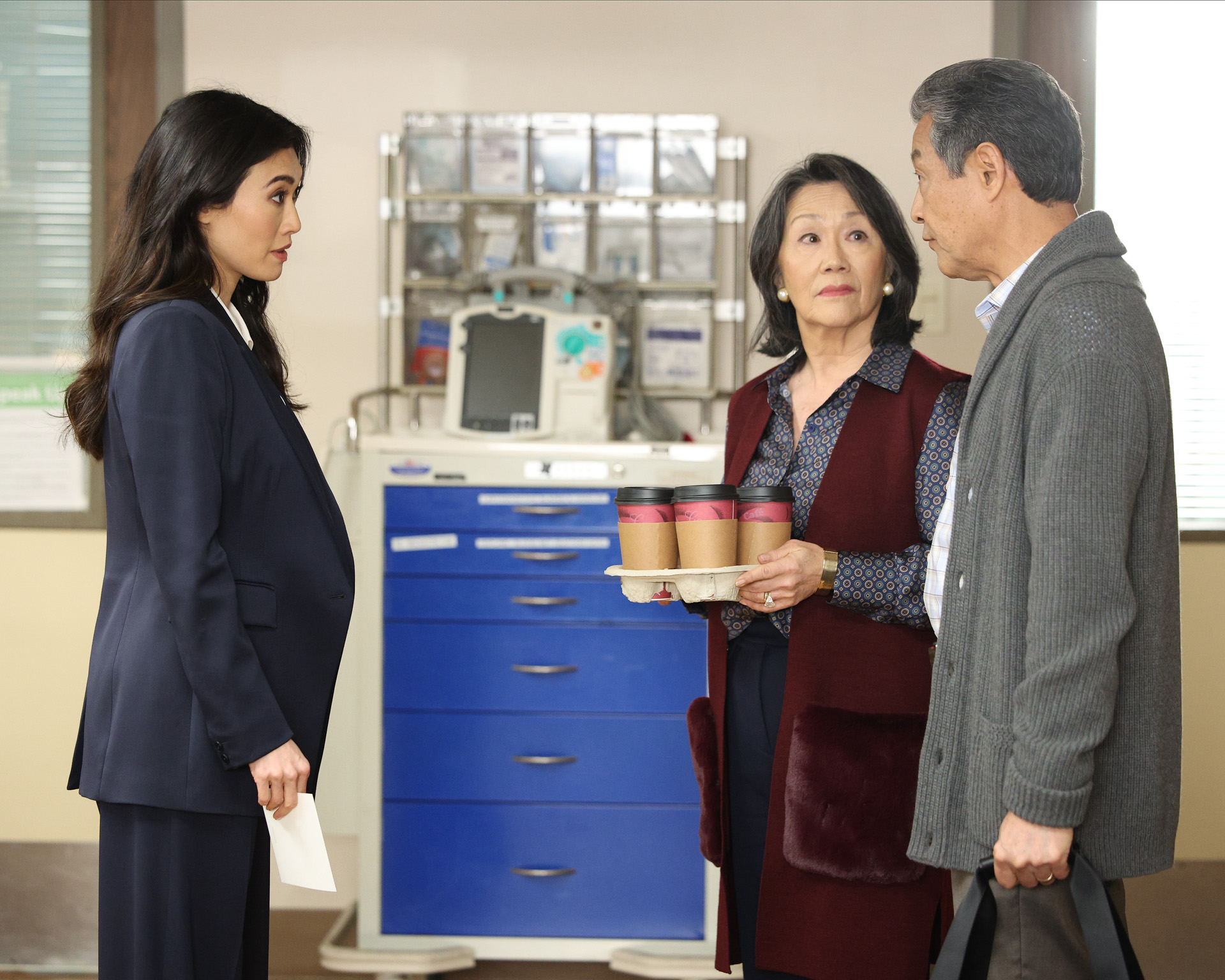 The season finale of heist drama The Company You Keep starring Milo Ventimiglia and Catherine Haena Kim airs Sunday, May 7, at 10 p.m. ET/PT. Emma (Kim) and Charlie (Ventimiglia) partner with Daphne (Felisha Terrell) to produce a plan to take down the Maguires once and for all, but will the final showdown cause Charlie and Emma to stay on opposite sides or end up closer than ever? The series also stars William Fichtner as Leo, Sarah Wayne Callies as Birdie, Polly Draper as Fran, Tim Chiou as David Hill, Freda Foh Shen as Grace Hill, and James Saito as Joe Hill. Episodes are available to stream on Hulu.
On May 8, Jeopardy! Masters, the latest iteration of America's Favorite Quiz Show® and hosted by the "GOAT" Ken Jennings, begins its three-week tournament, and will crown its champion on May 24. Andrew He is among the champs vying for the ultimate prize.
Cha-cha your way over to Disney+ to binge Season 31 of Dancing with the Stars, featuring judge and muti-hyphenate Carrie Ann Inaba. Then, stream episodes of ABC series The Good Doctor—starring Will Yun Lee, Christian Chang, and Daniel Dae Kim, The Rookie with Melissa O'Neil, and Not Dead Yet—featuring Hannah Simone and Josh Banday—on Hulu and on-demand platforms.
ABC News
ABC News' Soul of a Nation will present a one-hour primetime special delving into the rise of Asians and Asian Americans in Hollywood following the historic sweep of Everything Everywhere All at Once at the 95th Academy Awards®. Additional details will be released at a later date.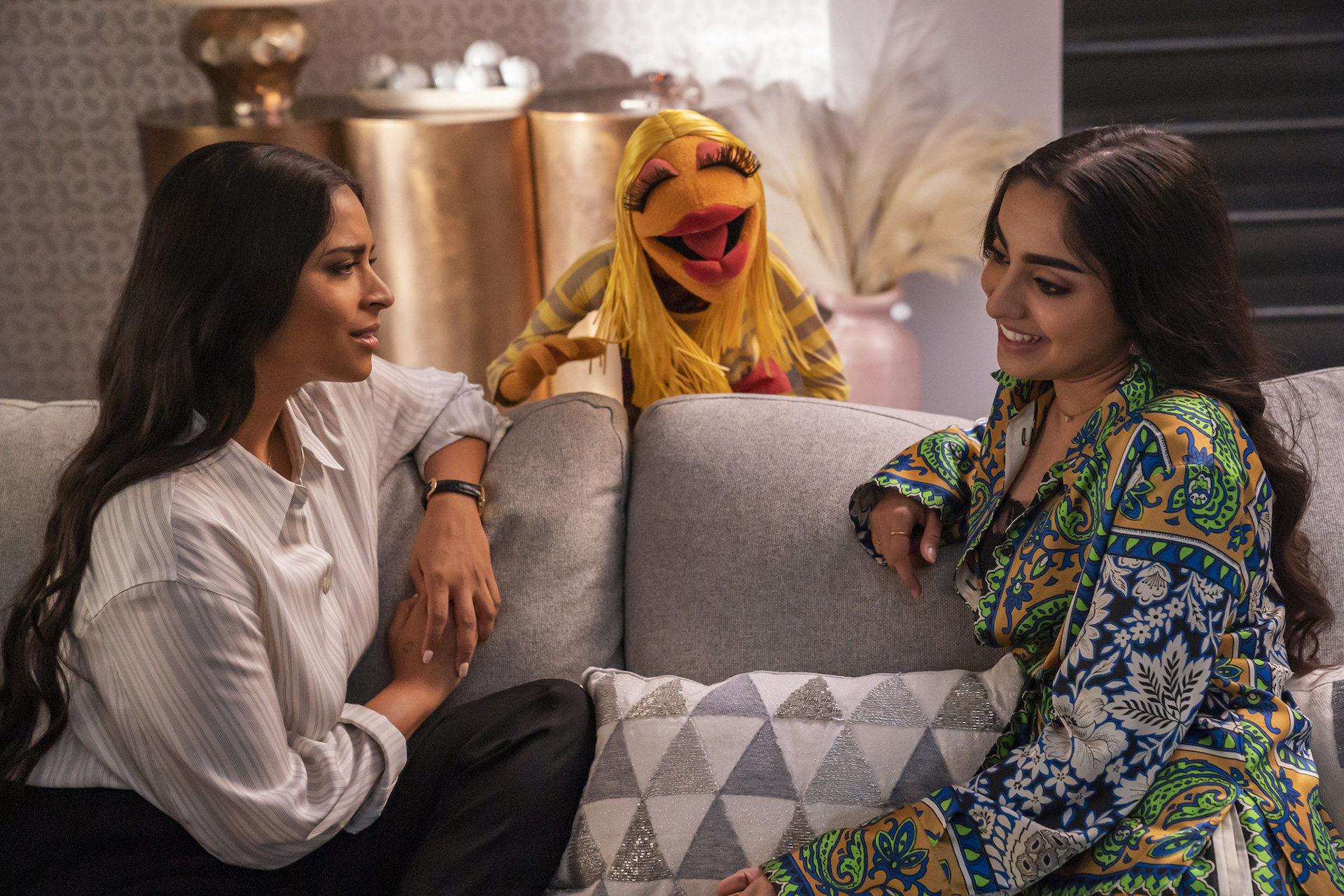 Disney+
Starring Lilly Singh, The Muppets Mayhem follows The Electric Mayhem Band—Dr. Teeth on vocals and keyboards, Animal on drums, Floyd Pepper on vocals and bass, Janice on vocals and lead guitar, Zoot on saxophone and Lips on trumpet—on an epic, music-filled journey to record their first-ever studio album. With the help of a driven young music executive, Nora (Singh), the old-school Muppet band comes face to face with the current day music scene as they try to finally record their first studio album. The series also stars Tahj Mowry and Saara Chaudry, along with recurring guest star Anders Holm and a slew of superstar guests. All rockin' episodes are available to stream at launch on Wednesday, May 10.
Disney+ Original series American Born Chinese premieres Wednesday, May 24, and features an all-star international cast, including Academy Award® winners Michelle Yeoh and Ke Huy Quan, Ben Wang, Yeo Yann Yann, Chin Han, Daniel Wu, Jimmy Liu, and Sydney Taylor.
Based on the graphic novel of the same name by Gene Luen Yang, American Born Chinese chronicles the trials and tribulations of a regular American teenager whose life is forever changed when he befriends the son of a mythological god. This is the story of a young man's battle for his own identity, told through family, comedy, and action-packed Kung-Fu.
The series introduces audiences to a pantheon of iconic Chinese mythical characters, played by guest stars including Academy Award nominee Stephanie Hsu as Shiji Niangniang, the Goddess of Stones; Ronny Chieng as unconventional monk, Ji Gong; Jimmy O. Yang as Dragon King, Ao Guang; James Hong as Jade Emperor; Leonard Wu as Niu Mowang/Bull Demon; and Poppy Liu as Princess Iron Fan. The series also features Lisa Lu as soon-to-be retired acupuncturist Ni Yang and Rosalie Chiang as student activist Suzy Nakamura.
The doctor is in! Season 1 and 2 of Doogie Kamealoha, M.D. are available to stream on Disney+. The second season follows Lahela (Peyton Elizabeth Lee) whose first love, Walter (Alex Aiono), returns from the World Surf Tour. However, he's not the same boyfriend she said good-bye to months before. But she's not the same girl either. That becomes clear when she meets a bad boy on a dirt bike, Nico (Milo Manheim.) She's faced with a decision: fight for what she knows is true or give new love a chance. It's all complicated by the pressures of being a teenage doctor. Luckily, she has her family, co-workers, and best friend Steph (Emma Meisel) to support her along the way.
The series also stars Kathleen Rose Perkins as Dr. Clara Hannon, Jason Scott Lee as Benny Kamealoha, Matthew Sato as Kai Kamealoha, Wes Tian as Brian Patrick Kamealoha, Mapuana Makia as Noelani, Jeffrey Bowyer-Chapman as Charles, and Ronny Chieng as Dr. Lee.
Discover even more content in the "Asian & Pacific Islander Stories" collection on Disney+.
Disney Channel
The Ghost and Molly McGee is an animated buddy-comedy that follows tween optimist Molly (voiced by Ashly Burch), who lives to make the world a better place, and grumpy ghost Scratch (voiced by Dana Snyder), whose job is to spread misery. When one of Scratch's curses backfires, he finds himself forever bound to Molly, creating an unlikely friendship that leads to humorous misadventures as they navigate Molly's new school and town. Molly is a Thai-American, just like Burch.
The series voice cast includes Jordan Klepper as Pete McGee, Molly's anxiously idealistic father; Michaela Dietz as Darryl, Molly's mischievously entrepreneurial brother; and Sumalee Montano as Sharon McGee and Grandma Nin, Molly's creatively pragmatic mom and adoring grandmother, respectively.
New episodes debut weekly on Saturdays at 8 a.m. ET/PT on Disney Channel and Disney XD.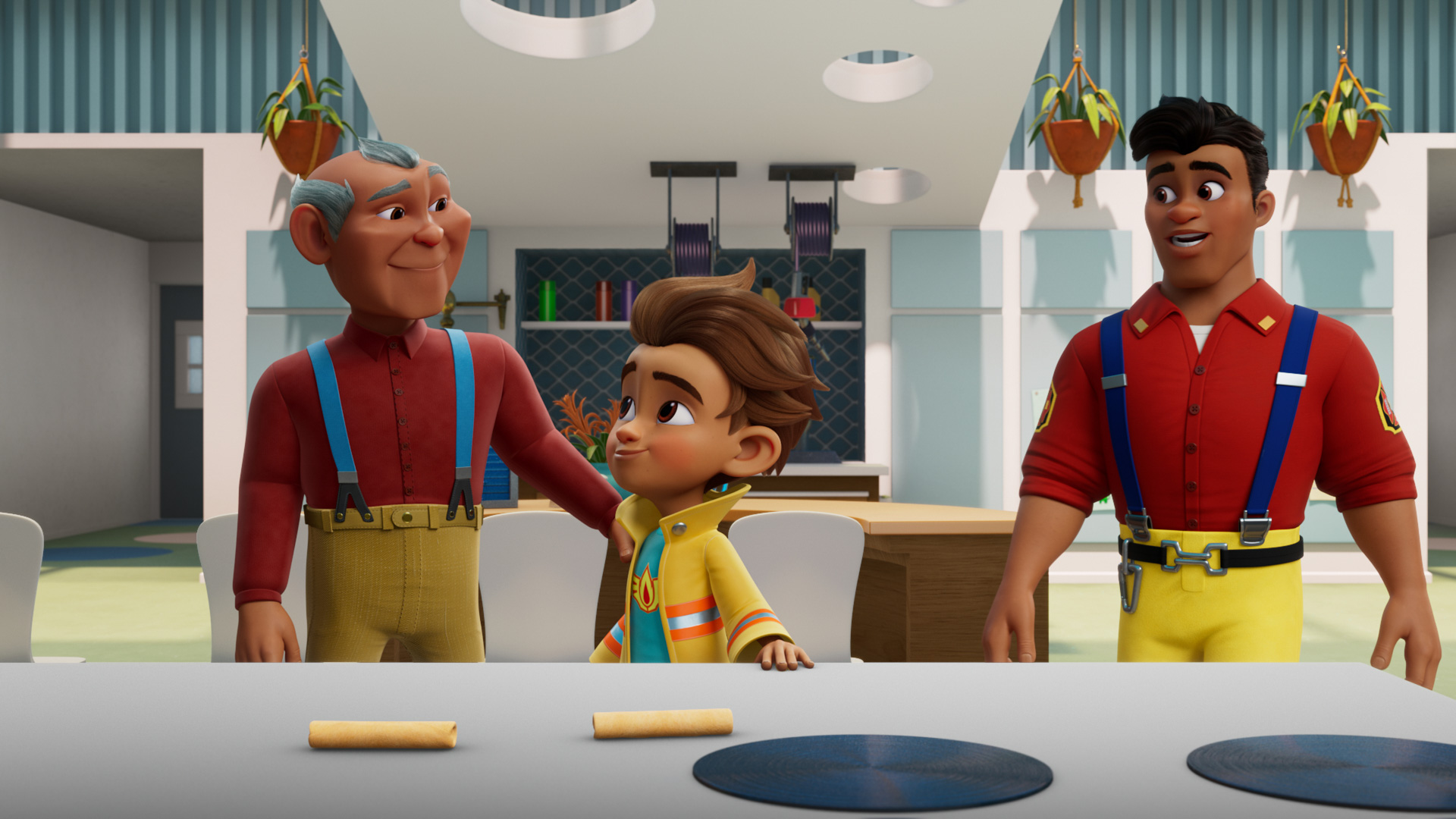 Disney Junior
Disney Junior's Firebuds is an animated music-filled series following a team of young kids, who are the children of first responders, living in a fantastical world where humans and their talking vehicle sidekicks work and play together. The series premiered in September 2022 and has quickly become a fan favorite. The main character in the series, Bo (voiced by Declan Whaley), has a Filipino dad and Jewish mom, and several of the cast and creative team is Filipino, which is reflected on-screen as well.
In the episode "The Christmas Car-sled Race," Bo and his dad, Chief Bill Bayani (voiced by Lou Diamond Phillips), make a parol, a Filipino Christmas lantern. And the episode, "Bayani Cookout," features Bo and Lolo Ben (voiced by JB Tadena), aka Bo's grandfather, making lumpia (Filipino spring rolls) together. Both episodes are available to stream on Disney+ and new episodes continue to rollout on Disney Channel and Disney Junior.
ESPN+
Discover spectacular stories on the streamer including Jeanette Lee Vs., Hawaiian: The Legend of Eddie Aikau, Be Water, and so much more.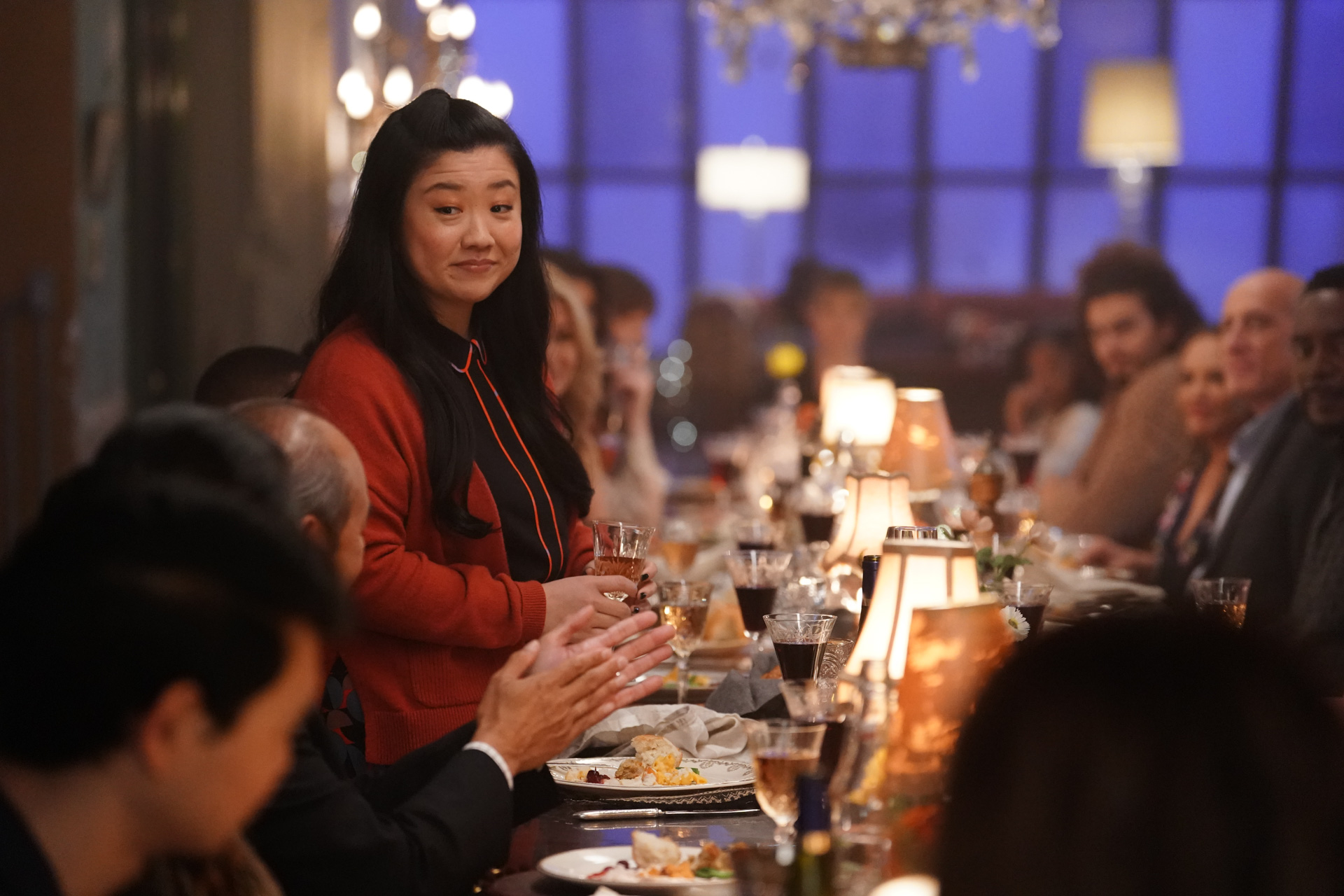 Freeform
Hit series Good Trouble, starring Sherry Cola, debuts new episodes on May 4, 11, and 18. Now in its fifth season, the series follows the 20-something residents of Los Angeles' The Coterie. The roommates will face their toughest obstacles yet as they're confronted with evolving relationship challenges and new career opportunities. Through highs and lows, romance and heartbreak, The Coterie crew will lean on each other while they navigate the next stage of adulthood. The series also stars Cierra Ramirez, Tommy Martinez, Emma Hunton, Zuri Adele, Josh Pence, Bryan Craig, and Booboo Stewart. Episodes are available to stream the next day on Hulu.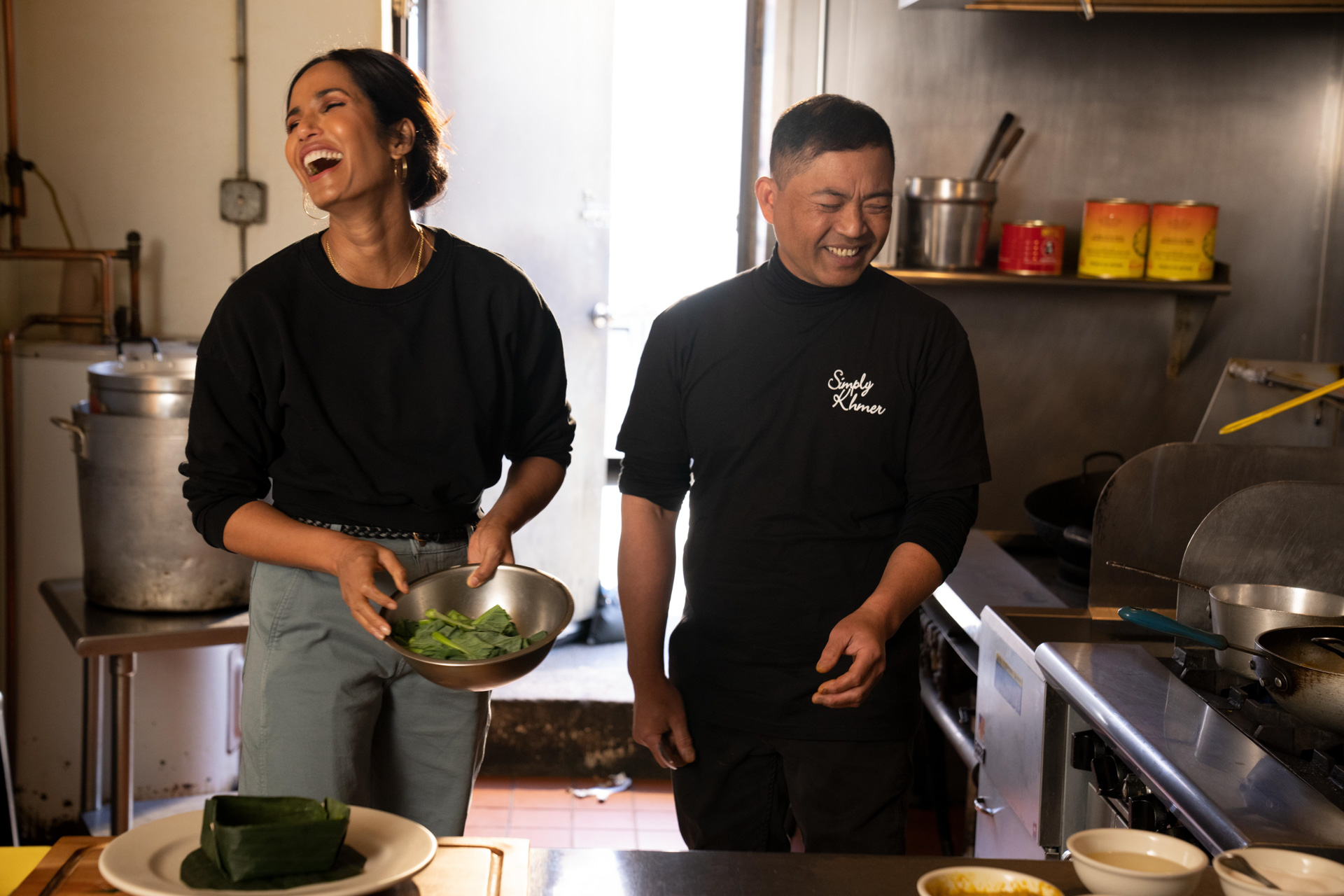 Hulu
Season 2 of Taste the Nation with Padma Lakshmi premieres May 5 on the streamer with all episodes. In the series, award-winning cookbook author and host Padma Lakshmi takes viewers on a culinary adventure across American soil, exploring the rich and diverse communities who have so heavily shaped what American food is today. Over borscht, cornbread, pasteles, and more, Padma uncovers the relationship between our food, our humanity, and our history—ultimately uncovering stories that challenge notions of identity, belonging, and what it means to be American.
Discover even more content in the "Asian & Pacific Islander Stories" collection on Hulu.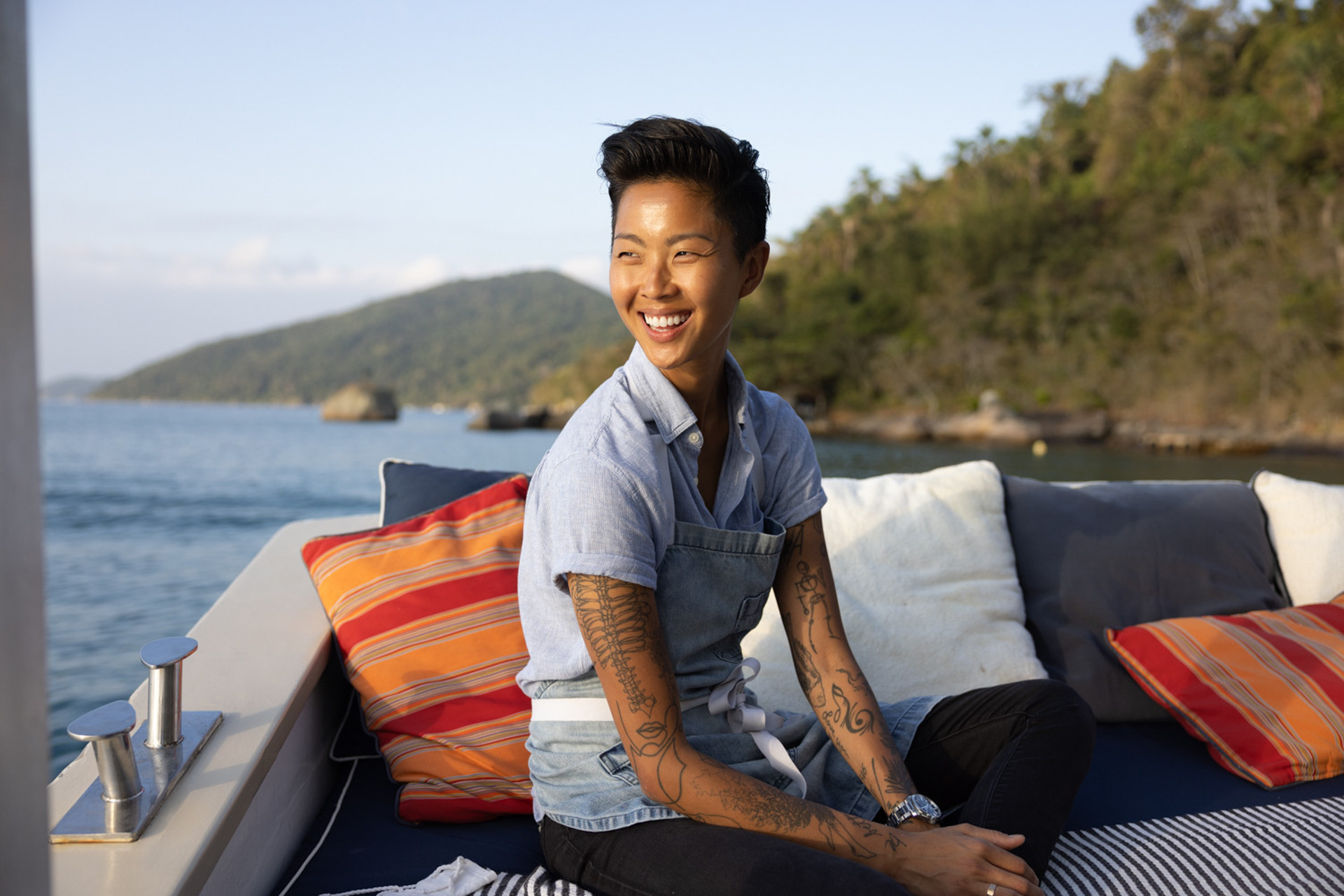 National Geographic
A journey that's a feast for the senses, Chef Kristen Kish explores the planet's most remote restaurants in the docuseries Restaurants at the End of the World, now streaming on Disney+.
The four-part series follows the award-winning chef, entrepreneur, and global trailblazer to Boquete, Panama; Svalbard, Norway; North Haven Island, Maine; and Paraty, Brazil, as she meets local purveyors, farmers, herders, head chefs, kitchen crew, and more to discover how they make the impossible possible in locales deep in the wild and far from the grid. She, then, forages for the freshest ingredients and, along the way, unearths the culture and heart behind the cuisine.