By Zach Johnson
Disney+ just announced its slate for February, which includes several new and returning series, dozens of library additions, the streaming debut of a blockbuster movie, and more! On Wednesday, February 1, all episodes of The Chorus: Success, Here I Go will debut. Ten young artists reach the final round of auditions to join the Theater Company, where they must face their dreams, passions, fears, and uncertainties of the past, which may define their future. That same day, all episodes from Season 2 of The Proud Family: Louder and Prouder will debut, continuing to tell hilarious stories while highlighting culturally specific experiences of the Black community and addressing universal topics. New storylines include self-worth, interracial dating, and Juneteenth.
February 1 also marks the streaming debut of Black Panther: Wakanda Forever, which finds Queen Ramonda (Angela Bassett), Shuri (Letitia Wright), M'Baku (Winston Duke), Okoye (Danai Gurira), and the Dora Milaje (including Florence Kasumba) fighting to protect their nation from intervening world powers in the wake of King T'Challa's death. As the Wakandans strive to embrace their next chapter, the heroes must band together with the help of War Dog Nakia (Lupita Nyong'o) and Everett Ross (Martin Freeman) and forge a new path for the kingdom of Wakanda. Introducing Tenoch Huerta Mejía as Namor, ruler of a hidden undersea nation, the action-adventure film also stars Dominique Thorne, Michaela Coel, Mabel Cadena, and Alex Livinalli. Black Panther: Wakanda Forever will join 16 other Marvel Cinematic Universe (MCU) movies currently streaming in IMAX® Enhanced on Disney+, which gives subscribers more picture with an expanded aspect ratio for an immersive viewing experience at home. Go behind the scenes of the film on Wednesday, February 8, when Marvel Studios' Assembled: The Making of Black Panther: Wakanda Forever debuts. Watch the cast and crew take on the incredible challenge of following and remembering T'Challa, with a chapter befitting the late king. Through intimate behind-the-scenes footage and interviews, watch Shuri take on the mantel of Wakanda's hero and face a new foe from the ocean's depths in Namor. Then, on Wednesday, February 22, all episodes of Voices Rising: The Music of Wakanda Forever will premiere. Watch composer Ludwig Göransson and director Ryan Coogler collaborate with musicians and artists from across the globe, creating the music for one of the most anticipated sequels in modern movie history.
Want even more MCU content? Three new episodes of Marvel Studios Legends dedicated to heroes who will soon appear in Ant-Man and The Wasp: Quantumania (opening in movie theaters on Friday, February 17) will debut on Friday, February 10.
That same day, Pixar Animation Studios will debut a new short, Dug Days: Carl's Date. Carl Fredricksen reluctantly agrees to go on a date with a lady friend, but admittedly has no idea how dating works these days. So, the ever-helpful Dug steps in to calm his pre-date jitters and offer tried-and-true tips for making friends... if you're a dog, that is!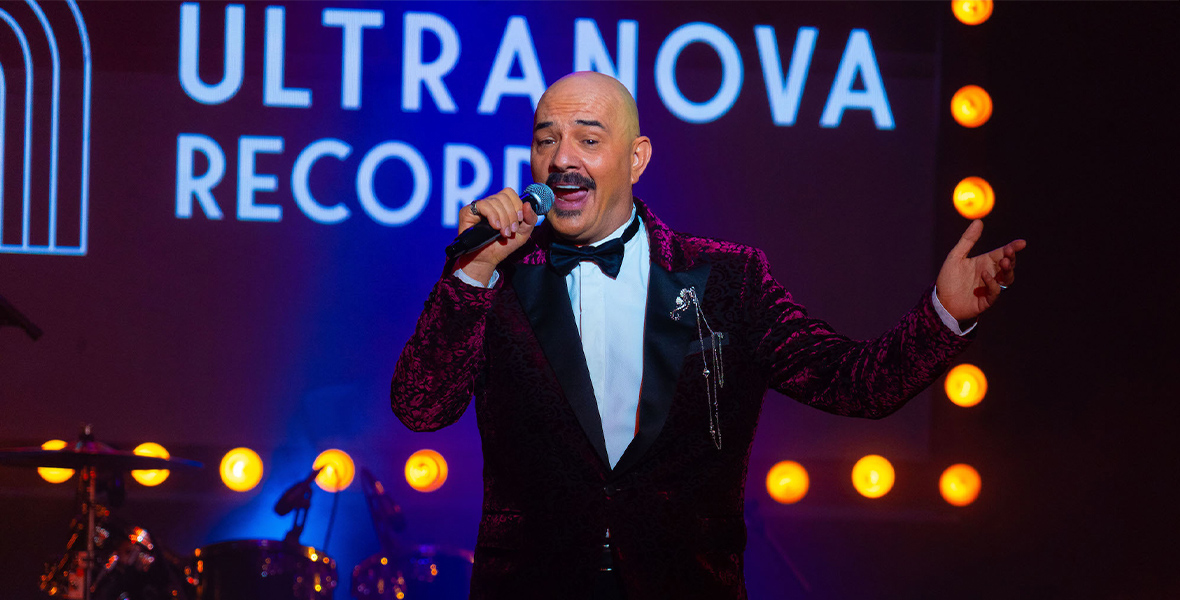 All episodes from Season 1 of Mila in the Multiverse will begin streaming on Disney+ on Wednesday, February 15. The series follows 16-year-old Mila (Laura Luz) as she travels through the multiverse in search of her mother, Elis (Malu Mader). During her adventures, she comes face to face with The Operators, a mysterious and dangerous group that wants to exterminate all universes. A week later, on Wednesday, February 22, all episodes of The Low Tone Club will debut. The series tells the story of unconventional music teacher Amaranto Molina (Carlos Vives). Every year, Principal Eduardo Kramer (Julián Arango) chooses five students, nicknamed The High Tones, to be part of the school's prestigious Teen Band. Molina, however, is put in charge of The Low Tones—a group of students whose talents do not meet the school's standards. With his disruptive methods, Mr. Molina and The Low Tones embark on a musical journey that helps heal wounds and inspires them to express their own unique talents.
Each week, stream a new episode of the Disney+ Original series National Treasure: Edge of History and Star Wars: The Bad Batch. Film and television titles joining the Disney+ library throughout February include Celebrity House Hunting (Season 1), Forged in Fire (Season 4), Life Below Zero (Season 19), Liz & Dick, Making the Wish: Disney's Newest Cruise Ship, and Tini: The New Life of Violetta, among many others.
All the titles coming to Disney+ in February are listed below: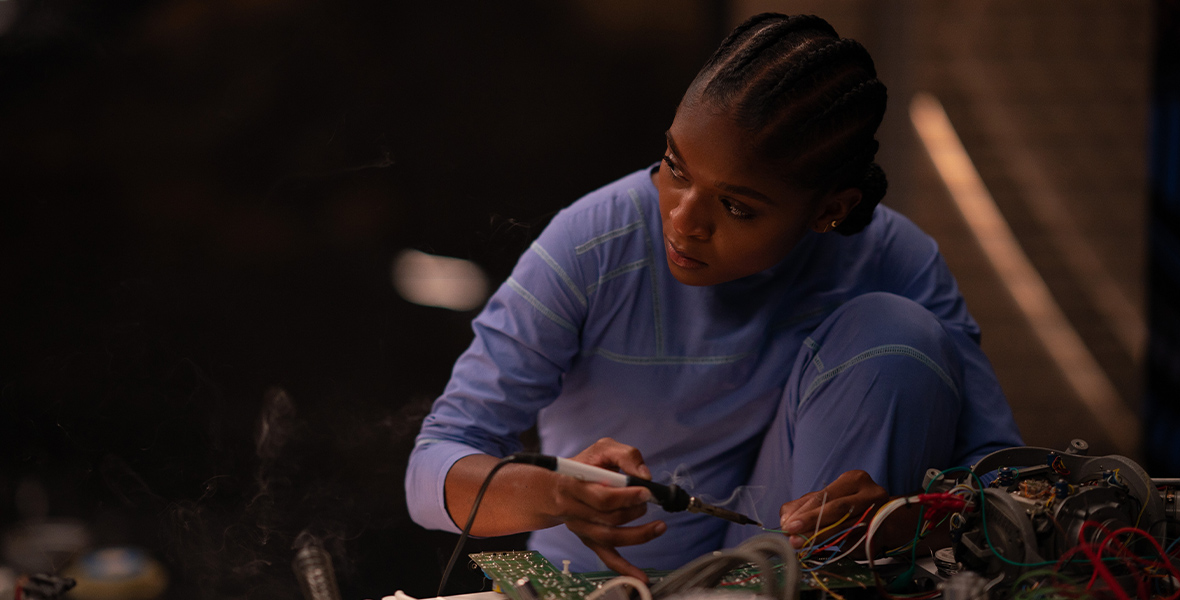 Wednesday, February 1
Black Panther: Wakanda Forever
The Chorus: Success, Here I Go (Season 1 Premiere) (All Episodes Streaming)
Dead End Express (Season 1)
Miraculous Tales of Ladybug & Cat Noir (Seasons 1–3)
National Treasure: Edge of History (Episode 9: "A Meeting with Salazar")
O Coro: Sucesso, Aqui Vou Eu (Season 1)
The Proud Family: Louder and Prouder (Season 2 Premiere) (All Episodes Streaming)
Puppy Dog Pals (Season 5, 3 Episodes)
Star Wars: The Bad Batch (Episode 206: "Tribe")
Friday, February 3
Clan of the Meerkats
Life Below Zero (Season 19)
Water and Power: A California Heist
Wednesday, February 8
7 Toughest Days (Season 1)
Arranged (Season 1)
Celebrity House Hunting (Season 1)
Dance Moms (Seasons 1–2, 7)
Dance Moms: Miami (Season 1)
Forged in Fire: Knife or Death (Seasons 1–2)
Forged in Fire (Season 4)
Ghost Hunters (Seasons 1–2)
Hamster & Gretel (Season 1, 5 Episodes)
History's Greatest Mysteries (Seasons 1–2)
Road Truckers (Season 11)
Man vs. Child: Chef Showdown (Season 2)
Marvel Studios' Assembled: The Making of Black Panther: Wakanda Forever (Premiere)
Me & Mickey (Shorts) (Season 1, 7 Episodes)
National Treasure: Edge of History (Episode 10: "Treasure Protectors") (Finale)
The Owl House (S3, 1 episode)
The Proof Is Out There (Seasons 1–2)
Rescue Cam (Season 1)
Star Wars: The Bad Batch (Episode 207: "The Clone Conspiracy," Episode 208: "Truth and Consequences")
Storage Wars: Barry's Best Buys (Season 1)
Storage Wars: Miami (Season 1)
Storage Wars: New York (Seasons 1–2)
Storage Wars (Season 14)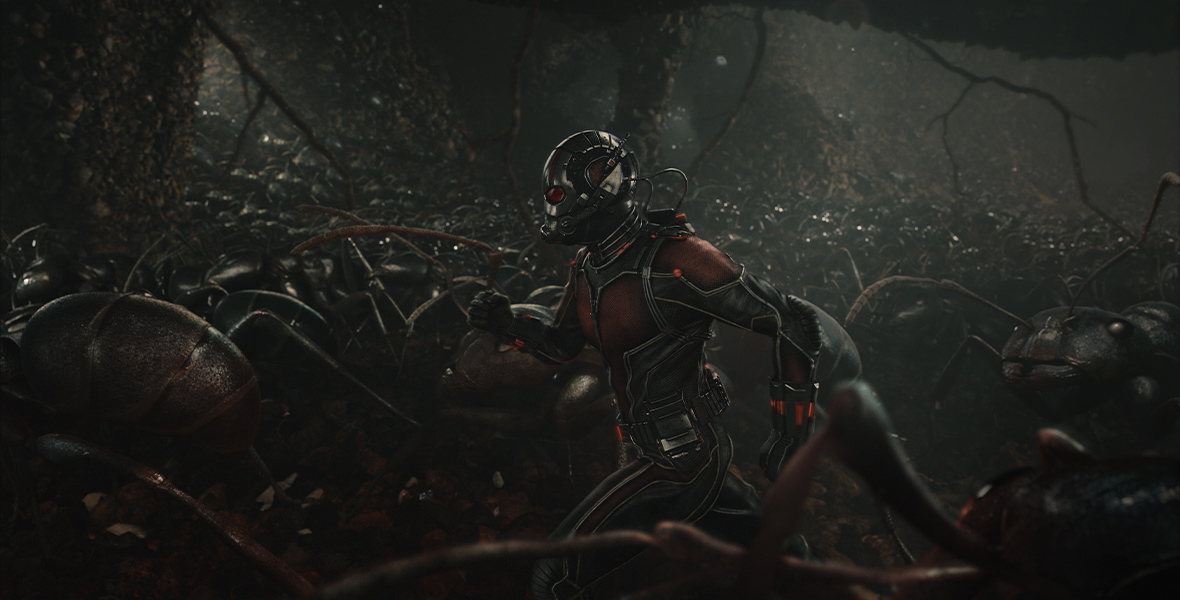 Friday, February 10
42 to 1
The Christmas Consultant
Dug Days: Carl's Date (Premiere)
Feliz Navidad
House of Darkness
Liz & Dick
Marvel Studios Legends (Episodes: "Ant-Man," "Hank & Janet," "Wasp")
People Presents: Once Upon a Main Street
The Real MVP: The Wanda Durant Story
The Santa Con
Tommy
Toni Braxton: Unbreak My Heart
Turkey Hollow
Victoria Gotti: My Father's Daughter
Wednesday, February 15
Cesar Millan: Better Human Better Dog (Season 3)
Dian Fossey: Secrets in the Mist (Season 1)
Mars (Season 1)
Marvel's Moon Girl and Devil Dinosaur (Season 1, 6 Episodes)
Mila in the Multiverse (Season 1 Premiere) (All Episodes Streaming)
Star Wars: The Bad Batch (Episode 209: "The Crossing")
SuperKitties (Season 1, 7 Episodes)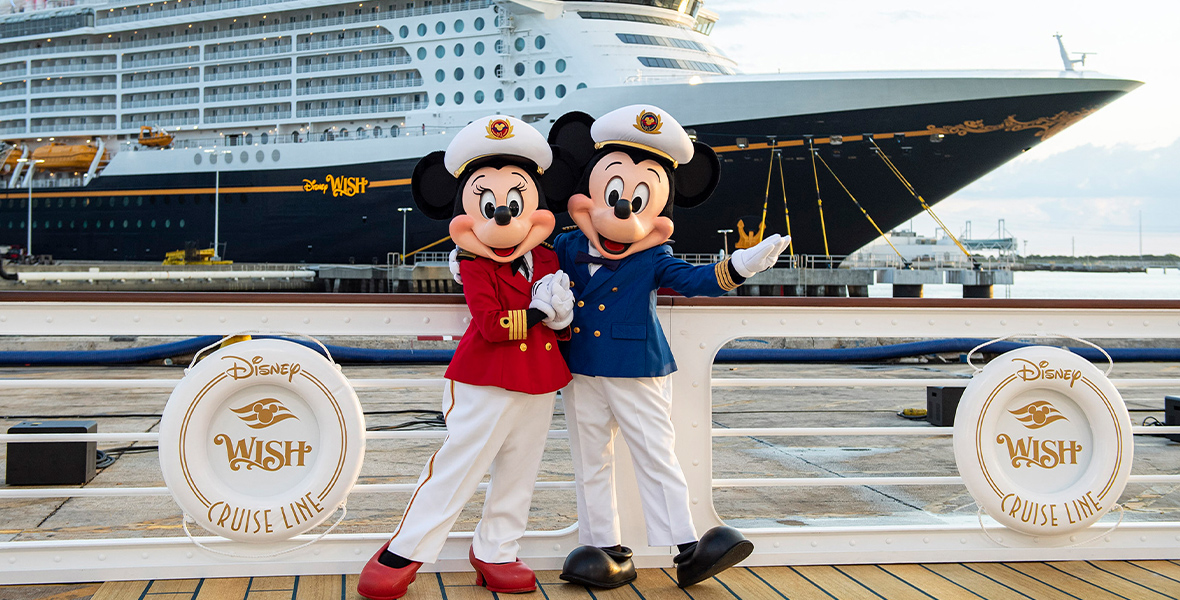 Friday, February 17
Inside Airport Lost & Found
Making the Wish: Disney's Newest Cruise Ship
Wednesday, February 22
To Catch a Smuggler (Season 4)
The Low Tone Club (Premiere) (All Episodes Streaming )
Star Wars: The Bad Batch (Episode 210: "Retrieval")
Ultimate Airport Dubai (Seasons 1–3)
Voices Rising: The Music of Wakanda Forever (Premiere) (All Episodes Streaming)
Friday, February 24
Blow Your Mind
Tini: The New Life of Violetta