By Beth Deitchman
Director Justin Baldoni discovered Zach Sobiech the way so many others had: on the Internet. In December 2012, he clicked on a news story about a 17-year-old boy whose song "Clouds" was going viral. Baldoni had left behind an acting career to follow his true passion and "try to move hearts through art and story" and he was "as broke as I could be," but he was inspired by the stories he was telling through short documentaries. "I came up with this crazy idea to follow amazing individuals living with chronic and terminal illnesses and help them share their stories, how they were choosing hope and love amidst all the pain and suffering," he shares. Zach's music video—which posed the question "When faced with months to live, how do you say goodbye?"—spoke to Baldoni, who traveled with a small crew to Minnesota where he filmed My Last Days: Meet Zach Sobiech. Last year—more than seven years and 15 million views later—the director returned to Minnesota to film scenes for a feature film about Zach's life. Clouds, which stars Fin Argus as Zach; Sabrina Carpenter as his best friend, Sammy; Madison Iseman as his girlfriend, Amy; and Neve Campbell and Tom Everett Scott as Zach's parents, Laura and Rob Sobiech; debuts exclusively on Disney+ this Friday, October 16.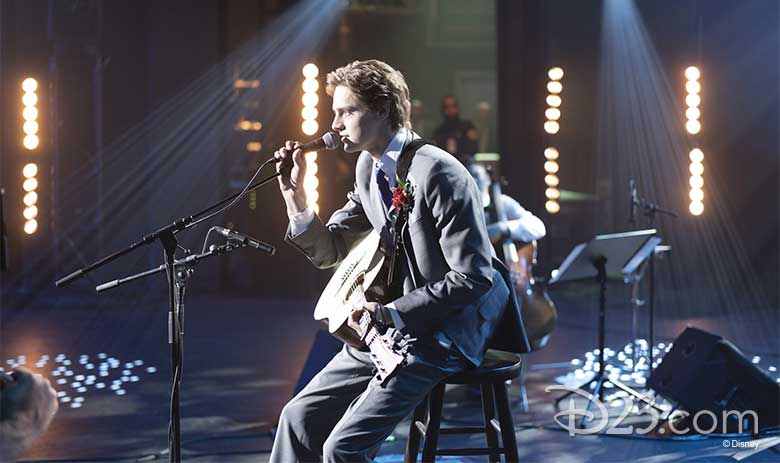 Actor Fin Argus remembers seeing Zach's story on the news when he was just 15, and trying to learn to play "Clouds" on his guitar, though worrying that the song wasn't quite right for his voice. But, he says, "Fast forward to seven years later, I got the audition for Clouds and I immediately recognized the story." Argus went through several rounds of auditions, with each one showing Baldoni more facets that would go into portraying Zach on screen: goofiness, joy and wisdom beyond a 17-year-old's years. Before he could commit to Argus as Zach, however, Baldoni needed confirmation from the people who knew and loved Zach Sobiech best. "I asked Laura, Sammy and Amy to watch [Argus'] audition tape," Baldoni shares. "They confirmed what I knew deep down but I was getting in my own way of, which was that he's absolutely Zach—in fact, he was born to play Zach. And as soon as they verified that for me, a huge weight was lifted off my heart and my shoulders and I couldn't see anybody else [in the role]."
That support from Zach's family and friends was invaluable to Baldoni and the film's cast. "I couldn't tell the story without the family—it was their story," the director explains, adding, "And even though I was so intimately aware and I knew the story with every fiber and cell of my body, they needed to be a part of it."
"Obviously I couldn't have a conversation with Zach himself, so the character version of Zach that I was building was largely based on the perspectives of all the ones who loved him. It was through their lens of who Zach was, off-camera," notes Argus, whose only prior knowledge of Zach was from the documentary and through music videos. "Having those conversations with them was so helpful because they were incredibly vulnerable and open, which I'm sure took a lot of strength and courage to re-address those emotions."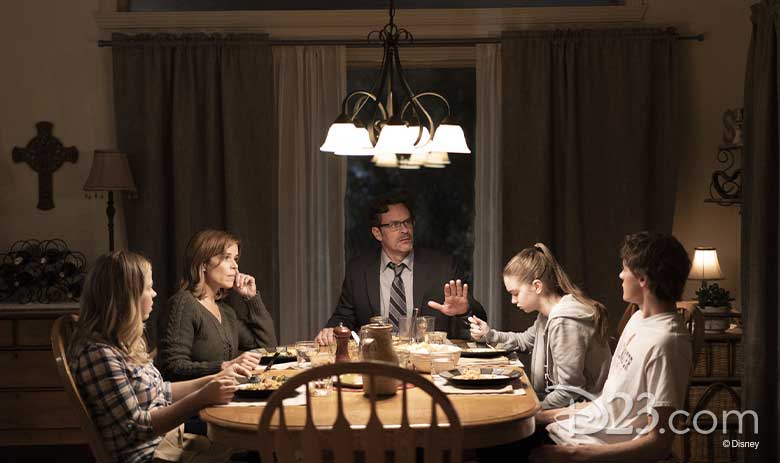 Baldoni arranged for Argus and Madison Iseman, who plays Zach's girlfriend, Amy, to travel to Minnesota and meet the real-life Sobiechs, Amy Adamle, and several of Zach's other close friends. Argus recalls, "We'd all just get into a car, crammed in the backseat, and drive around Stillwater, Minnesota. They'd take us to their favorite beach spot by the lake, to their old high school, and we just got to explore. They gave us a sense of what it was really like for them around that year in 2013—Zach's final year."
The Sobiechs still live in the house that Zach grew up in, and it was incredibly meaningful for Argus to spend time in Zach's room, which remains quite similar to how it was when he died. "His guitars are still there and Laura was gracious enough to let me read one of Zach's journals, which had a bunch of unfinished lyrics and song ideas in it," Argus shares. "That ended up developing into a full song that I wrote, inspired by Zach's lyrics, for the movie called 'My Little Dancer.'"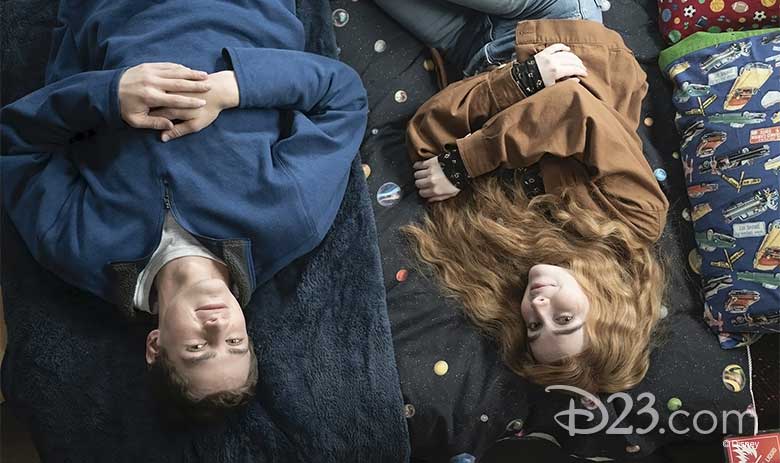 Spending time with Zach's family and friends helped Argus discover how goofy and fun-loving Zach was, and that surprised the actor. "When you read the script it's heart-wrenching and a lot of these scenes can easily fall into very, very sad places," he says. "But that's the really special thing about Zach, is that in the face of a terminal diagnosis and such difficult adversity for someone so young, he handled it with poise and positivity, and really walked that line between darkness and light in such a nuanced way for someone so young… I admire him for being so strong."
To forge a connection with Zach's best friend, Sabrina Carpenter's research trip took her to New York, where the real-life Sammy now lives. "The first time I met her I went to her Brooklyn apartment and we sat on her bed and just talked. She read me stuff from her journal, and we played ukulele together and old Ella Fitzgerald songs and we got coffee and walked around the park. I realized immediately, and we both did, that we were kindred spirits," Carpenter says.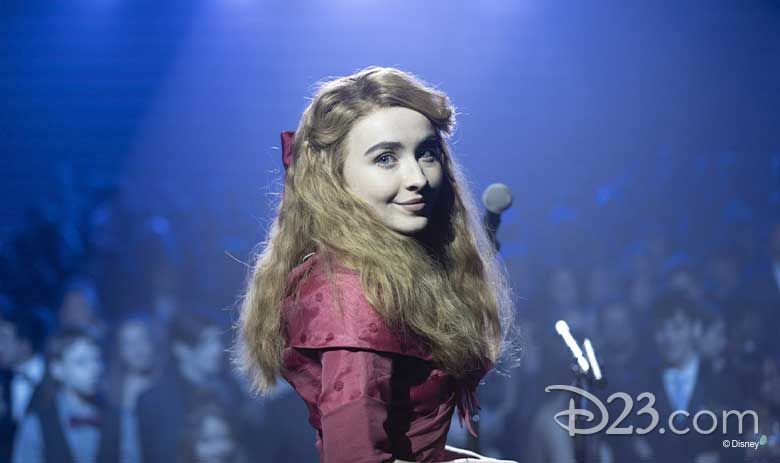 Sammy was extremely important in Zach's life, Carpenter explains. "She was his best friend for years, since they were very little. Their humor in their relationship was kind of what glued them together and their bond was very unbreakable—she was very much part of the family," she says. "And then later, [came] their musical connection—which ended up being something so much bigger than I think both of them realized it was capable of being—to now, seven years later, and it's going to have a whole new life to it and these songs get a whole new life, which I think is mind-blowing."
As much as Carpenter was drawn to Clouds for its deeply moving story, she was thrilled by the importance of music to the film and by Baldoni's decision to have the actors sing live on set. "I think it's very easy to cast young people and be like, 'OK, let's auto-tune and make sure we fix it up and it's perfect and it's shiny,'" Carpenter says. "There is no ounce of that. Fin is an exceptional raw talent—he can pick up any instrument and play it flawlessly and he has such a beautiful voice and tone. And obviously I was taking inspiration from Sammy, who's an incredible vocalist and songwriter, so it was all very special. But I do think there's something really rare about the fact that everything you hear is live, all the little imperfections; [everything] that makes it feel like it was very genuine and raw and stripped back was real."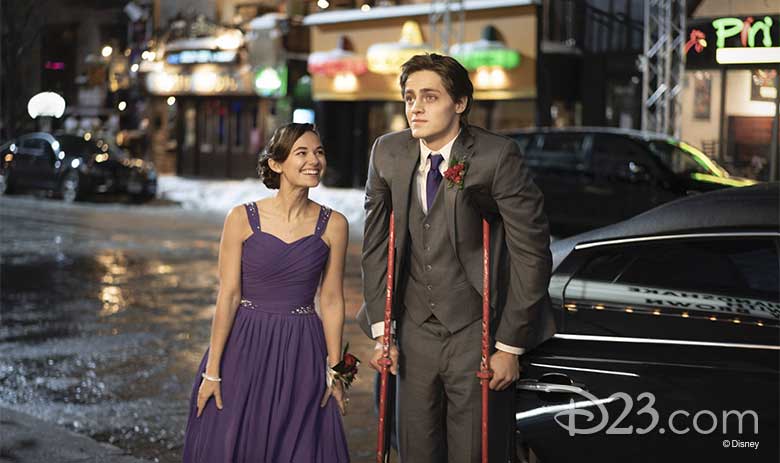 Zach Sobiech may not have been physically present for the production of Clouds, but his presence was felt from the very beginning. "I would say Zach co-directed this movie with me," Baldoni reveals. "While I was making the movie, I had an empty director's chair right next to mine. So at every single part of the experience, wherever my chair was moved, the prop department also moved Zach's chair. It said 'Zach Sobiech' on it. It was important for everybody to see it, and nobody was able to sit in it because it was occupied by Zach—they just couldn't see him. We could all hear him, we could all feel him, we just couldn't see him. He was there with us every single day."
Argus believes that Zach was a guiding force in the song that he wrote, which was sparked by the lyrics found in Zach's journals. "A lot of the lyrics I came up with myself but they were inspired by Zach's writing style—and I was playing his music so much it was in my bones. I knew what he would write if he could," Argus notes. He believes that if he and Zach had known each other, the two would have been great friends. "I weirdly miss him, and I've never even met him. It's this really unusual relationship that I have with Zach's spirit, but I really do feel like I know him and that he guided me throughout the entire process of filming," Argus shares. "Even now, I still hold a lot of his message in my heart, to live for today. I'm so grateful to now know Zach as a friend in a way that I've never known anyone before."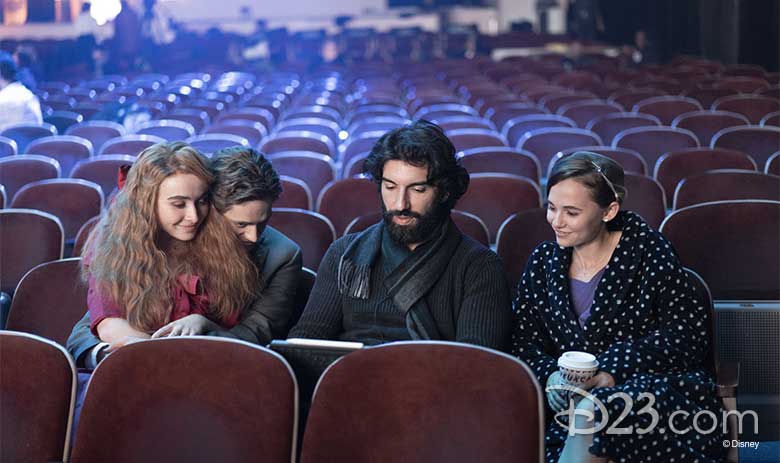 For Baldoni, the Sobiechs have become a second family for him and he remains grateful that they granted him such incredible access to Zach when their time with him was so very precious. He points out, "When you're in that situation, you want to have all of the time. You want years and years—you want an extra day—and to give that much of your time away is a big sacrifice that that family made." He believes they chose him to be the custodian of their story is "because I wanted to use it as a way to inspire and touch people's hearts, and to further the message that you don't have to find out you're dying to start living."
Hear from Zach himself and meet his friends and family in the video, below; and beginning tomorrow, stream Clouds on Disney+.