By Zach Johnson
Orange you excited for Halloween?
This October, Disney+ is celebrating its first ever "Disney+ Hallowstream" with a spooktacular collection of some of the most popular Halloween-themed episodes and specials. And since Disney+ is the ultimate streaming destination for family frights and wicked delights, we've hand-picked some favorites you can stream right now (and all month long):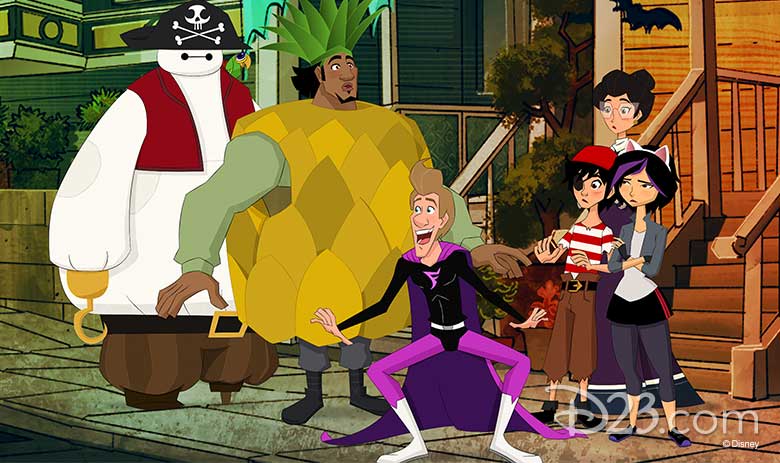 Big Hero 6 The Series: "Obake Yashiki"
This season one standout takes place on Halloween night. Hiro (voice of Ryan Potter) scores an invitation to tour a haunted house, where the team gets sprayed with a mysterious mist. Later, as the Big Hero 6 fight Noodle Burger Boy (voice of Lucas Neff), Hiro gets distracted by the sight of his late brother, Tadashi (voice of Daniel Henney), who is seemingly alive and well. The siblings are reunited in the haunted house, and Hiro can't believe his eyes. Suddenly, it dawns on him that Tadashi is actually an illusion created by Obake (voice of Andrew Scott) and the mist had manifested each team member's biggest fear. All the while, Noodle Burger Boy gets one step closer to finishing his evil master plan.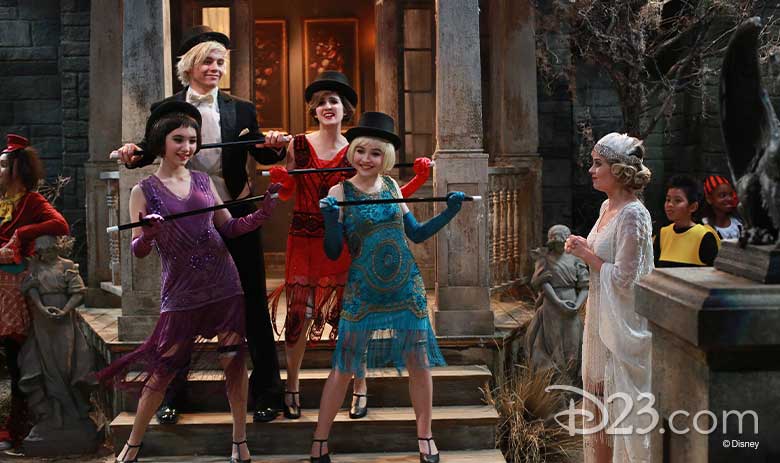 Girl Meets World: "Girl Meets World of Terror 2"
The fangtastic season two episode begins with Riley (Rowan Blanchard) and Maya (Sabrina Carpenter) meeting the ghost of the bay window (guest star Brittany Ross), a flapper from the 1920s. Riley lives in the same room where the ghost once planned her own capers and hatched her own schemes with her own best friend. "I promised I would never leave until someone else finally realized how wonderful it was to sit in this window and laugh, and cry, and dance," the ghost tells Riley and Maya, who later visit a haunted house in Central Park. There, they befriend Austin & Ally's Austin (Ross Lynch) and Ally (Laura Marano)… just before the ghost of the bay window visits them to deliver a warning!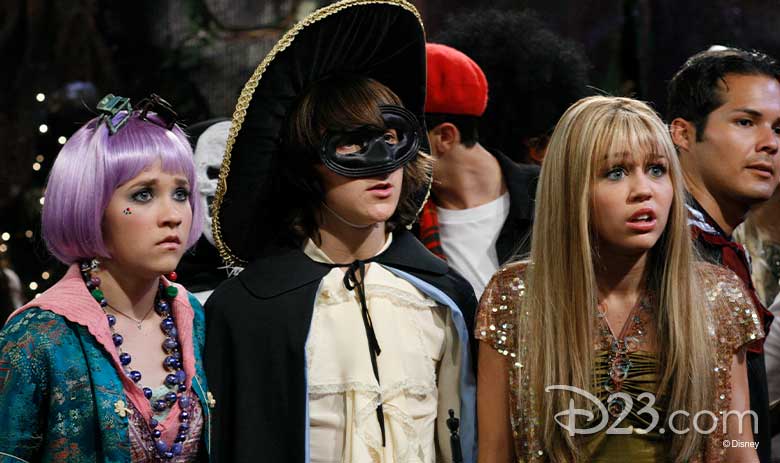 Hannah Montana: "Torn Between Two Hannahs"
In this season one classic, Miley (Miley Cyrus) is spooked when she finds out her look-alike cousin, Luann (also Cyrus), is coming to visit. Miley refers to her as the "devil's little helper," an "evil genius," and the "princess of darkness"… but when Luann arrives, she is surprisingly friendly and sweet. Miley remains skeptical, but agrees to make amends and take Luann to a Hollywood Halloween party with her best friend, Lilly (Emily Osment)—as their respective alter egos, Hannah and Lola, of course. But just before Hannah and Lola leave for the party, it's revealed that Luann is masquerading as Hannah—and Miley has been locked in the closet. At the party, Luann desperately tries to embarrass her cousin. Once Miley escapes, she races to the party, worried Luann will spill her secret. But their resemblance is uncanny, making it extra hard for Miley's friends to determine who's who.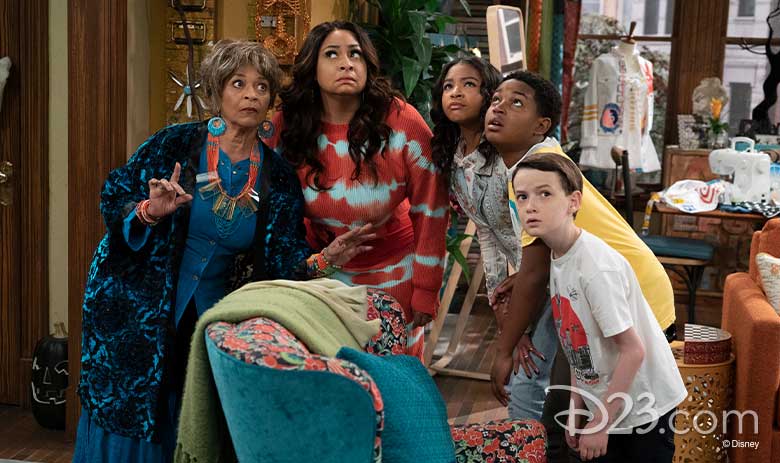 Raven's Home: "Switch-or-Treat"
In this unboolievably funny season two episode, Booker (Issac Ryan Brown) and Raven (Raven-Symoné) unintentionally switch bodies on Halloween, thanks to their psychic powers. Things only get more out of hand when Aunt Maureen (guest star Debbie Allen) comes to warn them—a few minutes too late!—and inadvertently switches bodies with Miles (Faly Rakotohavana). Can they successfully imitate each other until they switch back?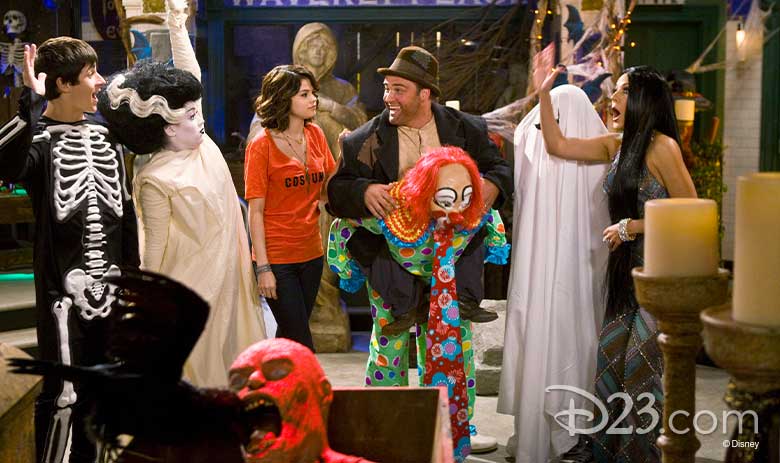 Wizards of Waverly Place: "Halloween"
In this spirited season three episode, Justin (David Henrie) picks yet another lame theme for the Russo family's annual haunted house. But before he can begin decorating, his plans to create a "worst case scenario scare house" are foiled by the Waverly Place Merchants Association, which threatens to close it down unless the Russos add more frights than delights. So, Alex (Selena Gomez) travels with Harper (Jennifer Stone) to the wizard world to find three "not-too-scary" ghosts. Unfortunately, the ghost trio is a little too friendly, so Alex and Harper return to the wizard world to find Mantooth (guest star Sean Whalen), who used to haunt a young Justin. But will he prove too scary for this year's haunted house?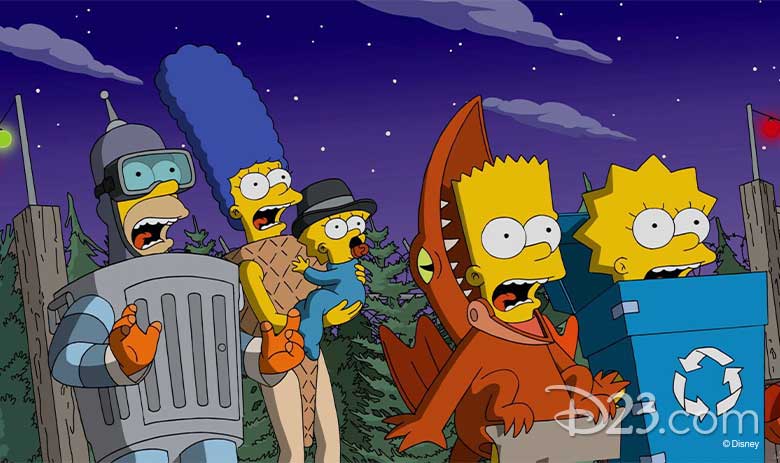 Planning faboolous watch party? Select your favorite snack and choose from dozens of Halloween-themed episodes and specials to stream on Disney+, including the following:
N.T. Farm: "Mutant Farm"
Austin & Ally: "Costumes & Courage"
Austin & Ally: "Horror Stories & Halloween Scares"
Austin & Ally: "Scary Spirits & Spooky Stories"
Big City Greens: "Blood Moon Part 1" / "Blood Moon Part 2"
Big Hero 6 The Series: "Obake Yashiki"
Bizaardvark: "Halloweenvark"
Boy Meets World: "And Then There Was Shawn"
Boy Meets World: "Boys II Mensa"
Boy Meets World: "The Witches of Pennbrook"
Boy Meets World: "Who's Afraid of Cory Wolf?"
Crash & Bernstein: "Health-o-ween"
Doc McStuffins: "Boo-Hoo to You!" / "It's Glow Time"
Doc McStuffins: "Hallie Halloween" / "Don't Fence Me In"
Doc McStuffins: "Mirror, Mirror on My Penguin" / "Hide and Eek!"
DuckTales: "Terror of the Terra-firmians!"
Even Stevens: "A Very Scary Story"
Fancy Nancy: "Nancy's Costume Clash" / "Nancy's Ghostly Halloween"
Girl Meets World: "Girl Meets World of Terror"
Good Luck Charlie: "Scary Had a Little Lamb"
Gravity Falls: "Summerween"
Handy Manny: "Halloween" / "Squeeze's Magic Show"
Henry Hugglemonster: "Halloween Scramble" / "Scouts Night Out"
Henry Hugglemonster: "Huggleween Moon"
I Didn't Do It: "Bite Club"
I Didn't Do It: "Next of Pumpkin"
Imagination Movers: "A Monster Problem"
Imagination Movers: "Haunted Halloween"
Jake and the Never Land Pirates: "Escape from Ghost Island" / "The Island of Doctor Undergear"
Jake and the Never Land Pirates: "Night of the Golden Pumpkin" / "Trick or Treasure!"
Jake and the Never Land Pirates: "Phantoms of Never-Nether Land" / "Magical Mayhem"
Jake and the Never Land Pirates: "Pirate Ghost Story" / "Queen Izzybella"
Jake and the Never Land Pirates: "Tricks, Treats and Treasure!" / "Season of the Sea Witch"
Jessie: "The Whining"
Jonas: "The Tale of the Haunted Firehouse"
C. Undercover: "All Howls Eve"
Kim Possible: "October 31st"
Lab Rats: "Night of the Living Virus"
The Lion Guard: "Beware the Zimwi"
Little Einsteins: "A Little Einsteins Halloween"
Lizzie McGuire: "Night of the Day of the Dead"
Mickey and the Roadster Racers: "Goof Mansion" / "A Doozy Night of Mystery"
Mickey and the Roadster Racers: "The Haunted Hot Rod" / "Pete's Ghostly Gala"
Mickey Mouse Clubhouse: "Mickey's Treat"
Mickey Mouse Clubhouse: "Mickey's Monster Musical Part 1 (Part 1 of 2)"
Mickey Mouse Clubhouse: "Mickey's Monster Musical Part 2 (Part 2 of 2)"
Miles from Tomorrowland: "Ghost Moon" / "Stormy Night in a Dark Nebula"
Muppet Babies: "Happy Hallowocka!" / "The Teeth-Chattering Tale of the Haunted Pancakes"
Once Upon a Time: "Beauty"
Phil of the Future: "Halloween"
Phineas and Ferb: "Terrifying Tri-State Trilogy of Terror (Part 1 and 2)"
Prop Culture: "The Nightmare Before Christmas"
The Proud Family: "A Hero for Halloween"
Puppy Dog Pals: "Return to the Pumpkin Patch" / "Haunted Howl-oween"
Shake It Up: "Haunt It Up"
Sherriff Callie's Wild West: "The Great Hallow"
The Simpsons: "Treehouse of Horror"
The Simpsons: "Treehouse of Horror II"
The Simpsons: "Treehouse of Horror III"
The Simpsons: "Treehouse of Horror IV"
The Simpsons: "Treehouse of Horror V"
The Simpsons: "Treehouse of Horror VI"
The Simpsons: "Treehouse of Horror VII"
The Simpsons: "Treehouse of Horror VIII"
The Simpsons: "Treehouse of Horror IX"
The Simpsons: "Treehouse of Horror X"
The Simpsons: "Treehouse of Horror XI"
The Simpsons: "Treehouse of Horror XII"
The Simpsons: "Treehouse of Horror XIII"
The Simpsons: "Treehouse of Horror XIV"
The Simpsons: "Treehouse of Horror XV"
The Simpsons: "Treehouse of Horror XVI"
The Simpsons: "Treehouse of Horror XVII"
The Simpsons: "Treehouse of Horror XVIII"
The Simpsons: "Treehouse of Horror XIX"
The Simpsons: "Treehouse of Horror XX"
The Simpsons: "Treehouse of Horror XXI"
The Simpsons: "Treehouse of Horror XXII"
The Simpsons: "Treehouse of Horror XXIII"
The Simpsons: "Treehouse of Horror XXIV"
The Simpsons: "Treehouse of Horror XXV"
The Simpsons: "Treehouse of Horror XXVI"
The Simpsons: "Treehouse of Horror XXVII"
The Simpsons: "Treehouse of Horror XXVIII"
The Simpsons: "Treehouse of Horror XXIX"
The Simpsons: "Treehouse of Horror XXX"
The Suite Life of Zack & Cody: "Ghost of 613"
Sonny with a Chance: "A So Random Halloween Special"
Star vs. The Forces of Evil: "Hungry Larry" / "Spider with a Top Hat"
Stuck in the Middle: "Stuck in a Merry Scary"
Tangled: The Series: "The Wrath of Ruthless Ruth"
That's So Raven: "Don't Have a Cow"
Ultimate Spider-Man: "Halloween Night at the Museum"
Vampirina: "Hauntleyween" / "Frankenflower"
X-Men: The Animated Series: "Bloodlines"