On December 25, Disney and Pixar's highly anticipated feature film Soul will premiere exclusively on Disney+, introducing audiences to Joe Gardner (voice of Jamie Foxx), a middle school band teacher who dreams of being a professional jazz musician. But soon after he gets his big break, a tragic misstep sends Joe to The Great Before, the place where souls get their interests, personalities, and quirks. Aided by a wise-cracking, centuries-old soul named 22 (voice of Tina Fey), Joe must find a way back to Earth in order to fulfill his lifelong dream.
In mid-September, Academy Award®-winning director and writer Pete Docter, producer Dana Murray, and co-director and writer Kemp Powers invited D23 to participate in a virtual press day to discover more about the original film before it debuts on December 25.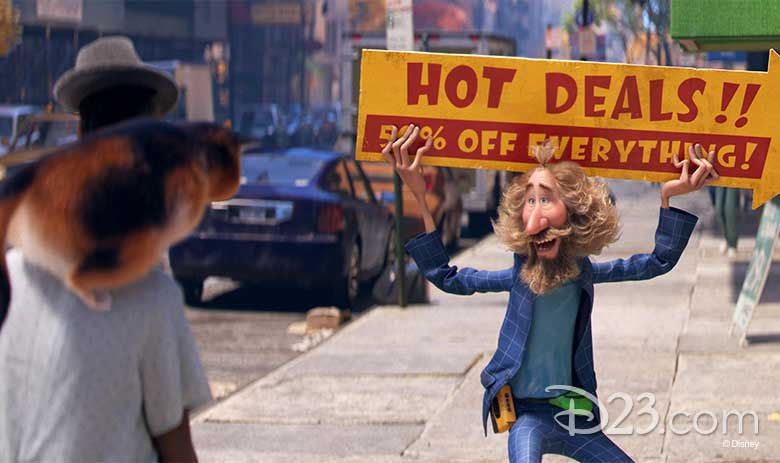 1. Life is about to get exceptionally existential.
Like everyone, Docter has his good days and bad days. "There are some days that I find myself wondering, 'Gee, really? Cartoons? Is this what I'm supposed to be doing with my limited time on Earth?'" he admitted. "And on darker days I actually wonder, 'Is there any point to it? If I had a choice, would I decide to be born and come live? That's actually the cornerstone of our story: A soul who doesn't want to live looks down on Earth with skepticism and says, 'Is all that living really worth it?' To convince this soul that it is, we said, 'Let's bring in a character who has already lived to show what's so great about life.'"
Like many Pixar films, Docter said Soul is like a "trojan horse." Its premise allowed the team to develop a story that, while humorous, also "delivers something deeper." Plus, he said, "If we're going to work on this thing for four or five years, it better engage us in ways that make us excited. We as human beings are trying to tap into things we struggle with: our joys, our successes, our pain, our failures. All of those things go into these movies. Even though these films are about fish, or horses, or bugs, or whatever, they're really about us."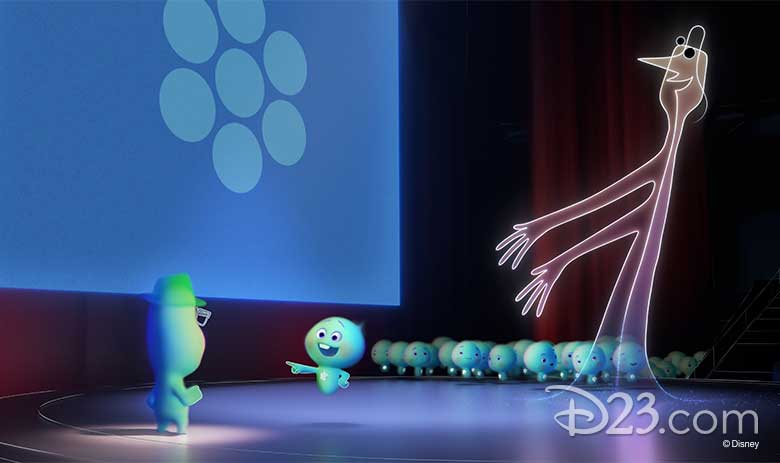 2. The story will stand on its own.
Although Soul asks some "big questions," it's not linked to Docter's 2015 Oscar®-winning feature film Inside Out, which took place inside an 11-year-old girl's head. "Let's not feed any internet theories that this is an unofficial Inside Out sequel," Kemp said. "It's not!" But, Docter conceded, "We were definitely conscious of the similarities at the beginning, and actually, we tried to push against that. One thing we're not so fond of doing is repeating ourselves. So, it's pretty different in a lot of ways, but it does explore some similar things."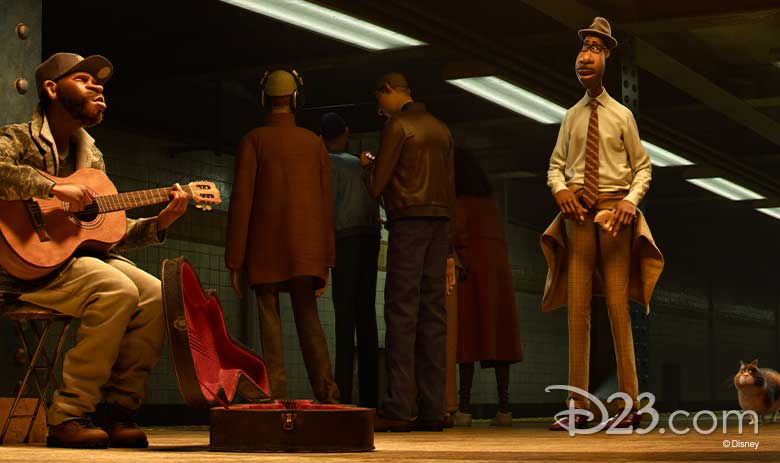 3. A new realm will be revealed.
The filmmakers estimated the film is split evenly between Earth and The Great Before, but noted that each location has its own distinct look, feel, and sound. "The soul world was technically and artistically really challenging, because you are creating a world where all we have is an idea of what that might look like, but we've never been there," said Murray. "It was fun, but it was incredibly challenging for our artists and technical teams. And then New York was challenging in its own way, because you're creating a city that everyone knows and loves, but we also wanted to make sure we were putting our own style in there."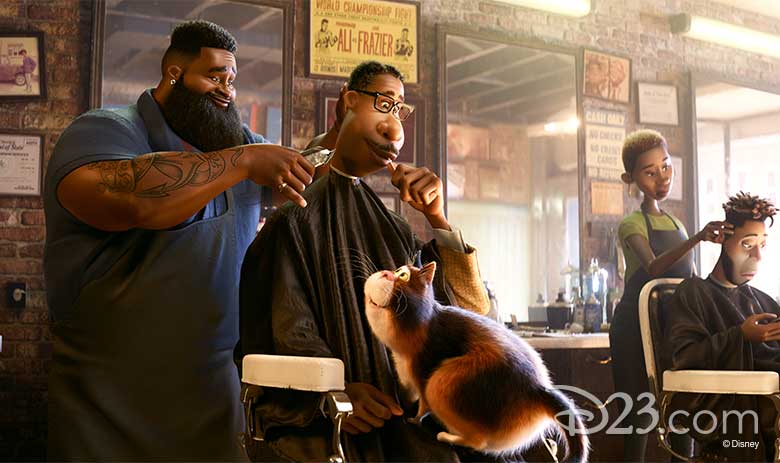 4. Black culture will be front and center.
The filmmakers assembled a team of cultural and music consultants that included Dr. Peter Archer, Jon Batiste (composer), Dr. Christopher Bell, Terri Lyne Carrington, Dr. Johnnetta Betsch Cole, Daveed Diggs (voice of Paul), Herbie Hancock, Marcus McLaurine, George Spencer, Ahmir-Khalib "Questlove" Thompson (voice of Curly), and Bradford Young to help tell Joe's story. As Pixar's first Black protagonist, it was imperative to do the character—and Black culture—justice. "What we're trying to do as filmmakers is reach out and connect with people and find that common ground of what it is to live life," Docter said. "It's shameful it's taken this long, but we're excited to have this chance with this film."
Offering one example, Kemp said Young, an Academy Award-nominated cinematographer, "contributed a lot to the look of this film," particularly for the scenes that take place on Earth. "This is not just the first film with a Black protagonist, but there's a whole range of different Black characters with different skin tones. It was a large learning curve for our lighting team, and Bradford came in and consulted with them on a number of occasions."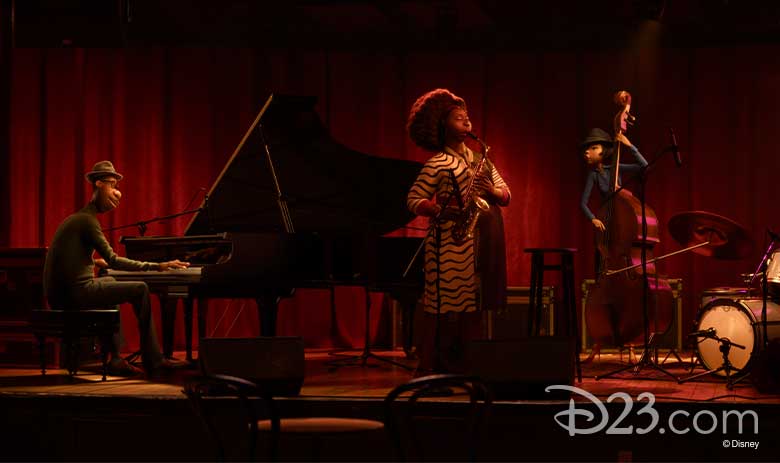 5. Music will get you in the zone.
The worlds in Soul required two distinct styles of music. Jon Batiste handled the original jazz compositions and arrangements, while Oscar winners Trent Reznor and Atticus Ross (from Nine Inch Nails) wrote an original score that drifts between the real and soul worlds.
Docter praised Batiste as "not only a super knowledgeable musicologist and historian, but a heck of an amazing guy." He also revealed sound designer Ren Klyce was the one who pitched Reznor and Ross—a suggestion that perplexed the filmmakers as much as it inspired them. "We started thinking about it like, 'That's just too crazy. How would that even work?' But it was so intriguing we couldn't drop it. We kept coming back to it," he recalled. "We met with them and they seemed to click with the film in a really heavy way."
According to Docter, Reznor and Ross "worked a little differently than we traditionally do. We usually lock the picture and then the scoring starts. But in this case, Trent and Atticus started developing themes as we were cutting the sequences. They would throw a barrage of different music at us, and we'd be like, 'Oh, wait! This one! That would work great here!'" And ultimately, Kemp said their distinct styles of m