By Andie Hagemann
Sometimes, life is messy—and that is certainly true for Paige Alexander (Kerry Washington) in Onyx Collective's first scripted series, UnPrisoned.
Inspired by the life of Tracy McMillan, the dramedy follows Paige, a marriage and family therapist and single mom who teeters between being a perfectionist and being a little chaotic. Her life becomes even more complicated when her dad, Edwin (Delroy Lindo), is released from prison and moves in with her and her teenage son, Finn (Faly Rakotohavana).
"This is a show—yes, about mass incarceration—but it's about a family," says McMillan, series creator and executive producer. "It's about a father and a daughter; it's about a grandfather and a grandson. The work that these people did to bring this family to life is amazing and powerful."
McMillan, whose father was incarcerated, created the series with the intent to empathize with those affected by mass incarceration—especially families like her own. "People would meet my dad over the years and say, 'What a nice man,'" she continues. "I'd say, 'Yeah, just because he spent time in prison, it doesn't mean that he's not a good person with a good heart.'"
Washington, who also serves as an executive producer, adds, "We live in the shadow of the prison industrial complex in this country, and when you look at the numbers of people who go through that system, it's so important that we think about these systems and how they impact families… [With this series], I have an opportunity to explore the impact in a way that's fun and loving so that people don't turn away [to the issue]."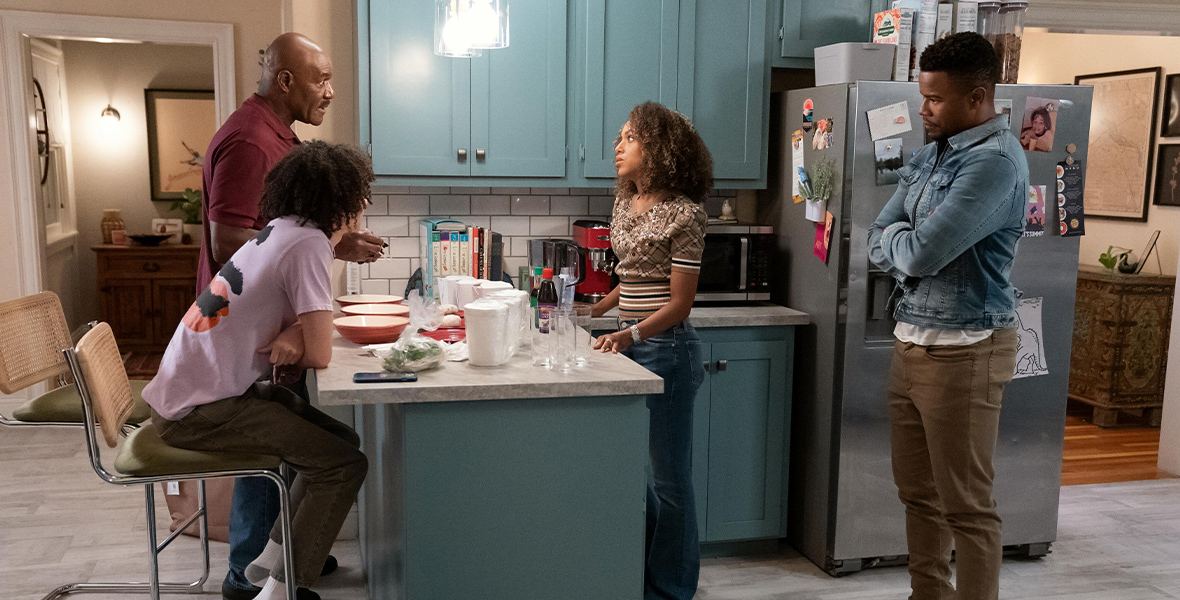 The series draws on many aspects of McMillan's life, even incorporating her hometown of Minneapolis, Minnesota, and the neighborhood of Lake Harriet. However, unlike Paige, McMillan didn't allow her father to move in after his release from prison. "I actually have two rules: don't ask me for money and you can't live with me," she says with a laugh. "[For the series], I thought, 'What would it have been like to have that healing with him coming to live with me?'"
Of course, McMillan's effervescent social media presence is also a large part of Paige. The character shares how to cultivate even the most complicated relationships while also divulging updates regarding her own life, no holds barred. Ironically, Paige has quite a bit of healing to do herself, especially with her father back in her life full-time. "You teach what you need to learn," says McMillan. "This has been the business of my life because of my dad. There were times [during production] where I said, 'Wow, everybody, thanks for helping me with my therapy.'"
Washington shares that she's been a longtime fan of McMillan and her work. To prepare for her role as Paige, Washington studied up on the bounty of dynamic social media videos to an extent that jokingly frightened McMillan. "I remember the first time that I filmed one of those straight‑to‑camera talks, Tracy said, 'What am I watching? This is so freaky,'" she says.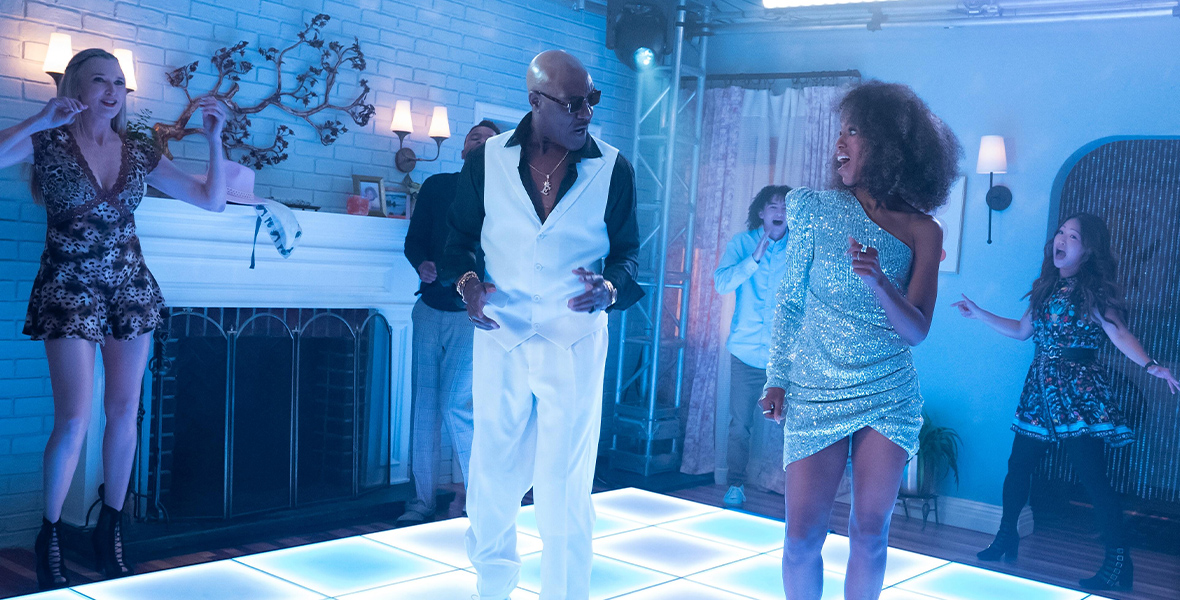 For Washington, starring opposite Lindo is a full-circle moment, having been inspired by the acclaimed actor since high school. "Delroy is quite literally one of the reasons that I am an actor today," she says with a big smile. "When I was in high school, I read The Autobiography of Malcolm X, and we went to see the movie. I watched what [Lindo] did with that character, and it changed my idea of what was possible as an actor." She adds, "The magic that he created on screen and the arc of that character just really transformed me and was like a lighthouse in developing my craft throughout my career."
Of course, when it was time to cast Edwin, he was only one man Washington felt was fit for the role. "They said, 'What if he says no?'" she recalls. "And I said, '[I guess] we don't have a show; there's one person.'"
Lindo adds, "The way that they communicated to me about how they wanted to approach this work was genuine, authentic, and loving enough that it touched me."
All eight episodes of UnPrisoned debut Friday, March 10, on Hulu in the U.S. The series will stream on Star+ in Latin America and Disney+ in all other territories.