By Karina Schink
National Donut Day is upon us, and we're celebrating the best way we know how: with all of the Disney donut merchandise we can find! And, we've put together a sprinkling of some of the best donut-themed items shopDisney and Disney Parks have to offer as you indulge in this special holiday.
(And remember: D23 Gold Members get a special discount good for 15 percent off purchases of $60 or more.)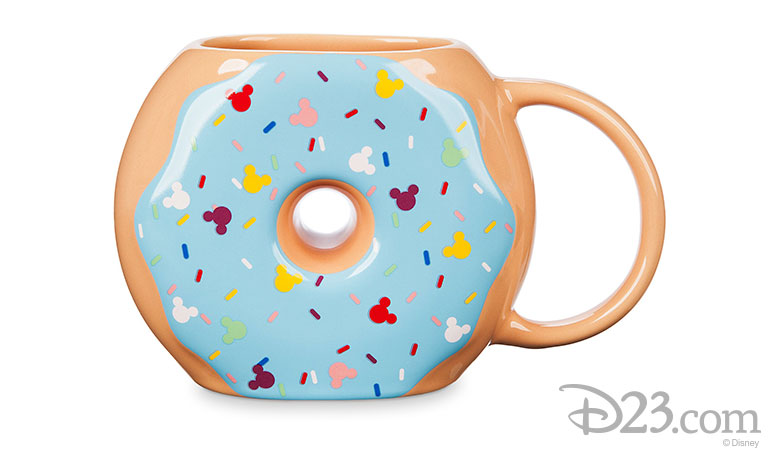 Mickey Mouse Donut Figural Mug
What's the perfect thing to pair with a donut? A warm drink of course! And, is there a better way to pair these two things together than in this Mickey Mouse donut mug? We certainly don't think so.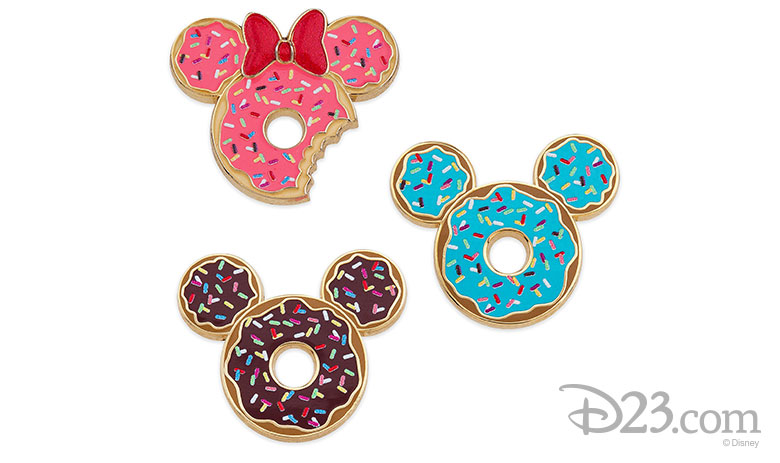 Mickey and Minnie Mouse Donut Pin Set
We all know that collecting pins of all your Disney favorites is a tradition as old as time. And even if you're already sporting your favorite character, may we suggest adding something a little sweet? This Mickey and Minnie Mouse Donut Pin Set will do just the trick! (But please, donut blame us if it gives you a hankering for the treat!)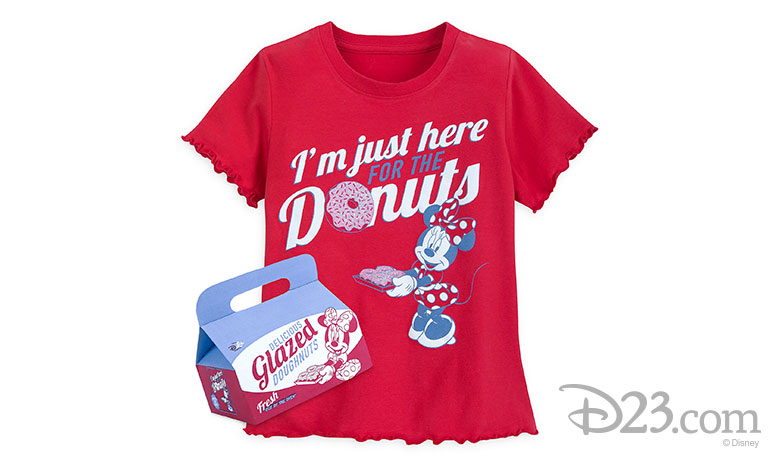 Minnie Mouse Donuts Ringer T-Shirt
There isn't a better way to show what's truly at the center of your heart than bearing it on your sleeve. And, with this Minnie Mouse tee, the little ones in your family can tell you, and everyone they meet, exactly what they're here for.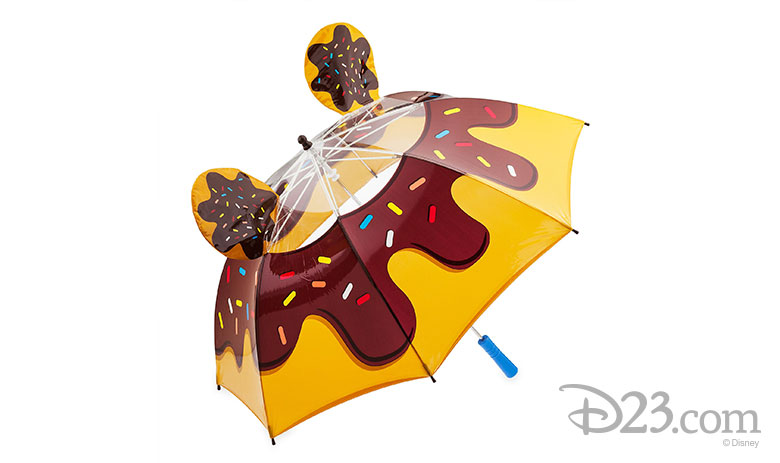 Mickey Mouse Donut Umbrella
Don't let a rainy day keep you from a Disney Park! Under this Mickey Mouse Donut Umbrella, everything seems perfectly sweet and sunny, regardless of the weather around you! And, we promise, this is a kind of sugar that won't melt in the rain!
Disney D-Lish Minnie Mouse Ears
(Available at Disney Parks)
It's no secret that food-shaped items are a hot dish right now! Well, these freshly baked Minnie Mouse ears are one of the latest additions to the staple Disney Park attire. They're the perfect addition to any Parks ensemble, and you'll thank yourself a hole bunch for getting them!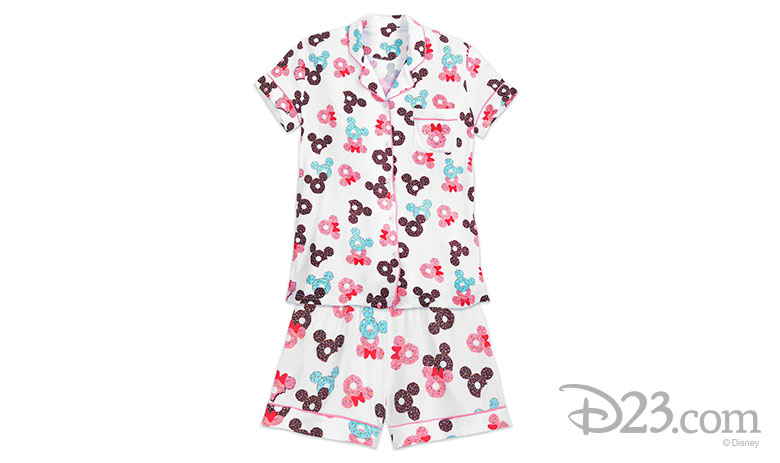 Mickey and Minnie Mouse Donut Pajama Set for Women
Do you often find yourself dreaming about donuts? Us, too. With this pajama set, your attire can match your sweet dreams, with sprinkles, icing, and all!