By Kevin M. Kern, Walt Disney Archives
Final preparations are "moving right along" for the blockbuster anniversary showcase, Disney100: The Exhibition, from the Walt Disney Archives and Semmel Exhibitions. And we're now one step closer to opening this all-new experience representing a century of Disney magic in the making!
Moving trucks hauling some of The Walt Disney Company's most precious "crown jewels" recently made their way cross-country from Southern California to Philadelphia, Pennsylvania, ahead of the February 18 opening at The Franklin Institute, the show's initial venue—and a key milestone in the realization and completion of the first leg of this years-in-the-making project.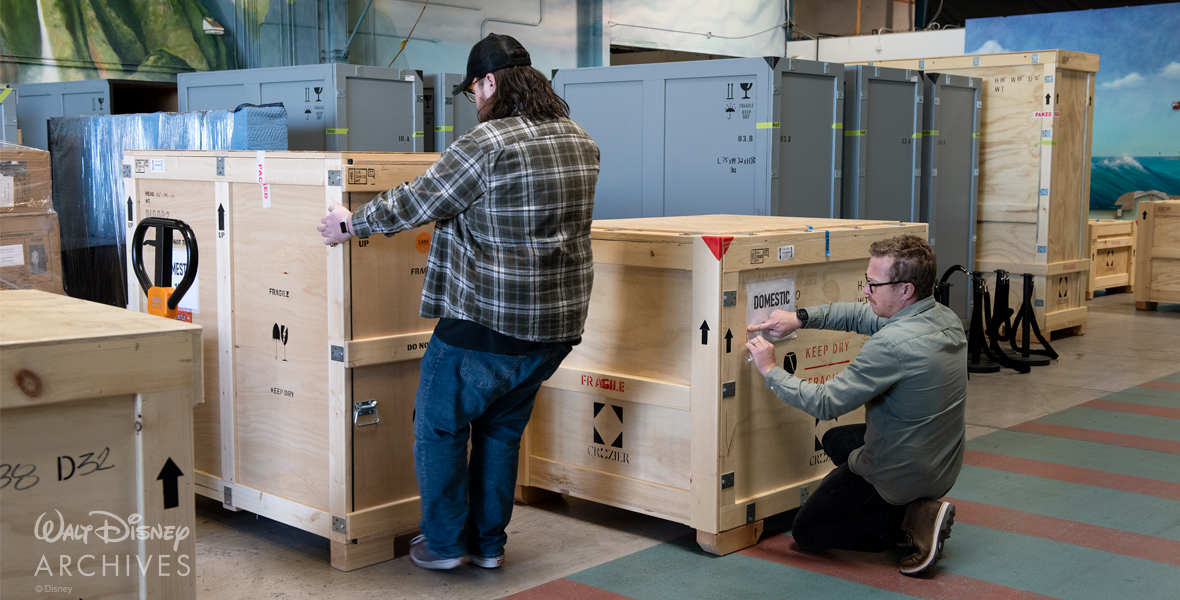 "It's been a lot of detailed logistical work to get to this point, but we're all thrilled to finally see our treasures hit the road," notes Matthew Adams, Manager, Exhibitions, for the Walt Disney Archives. "This shipping milestone moves us one step closer to opening, and one step closer to sharing this amazing exhibit—and really the great legacy of Disney—with our fans and the Philadelphia community."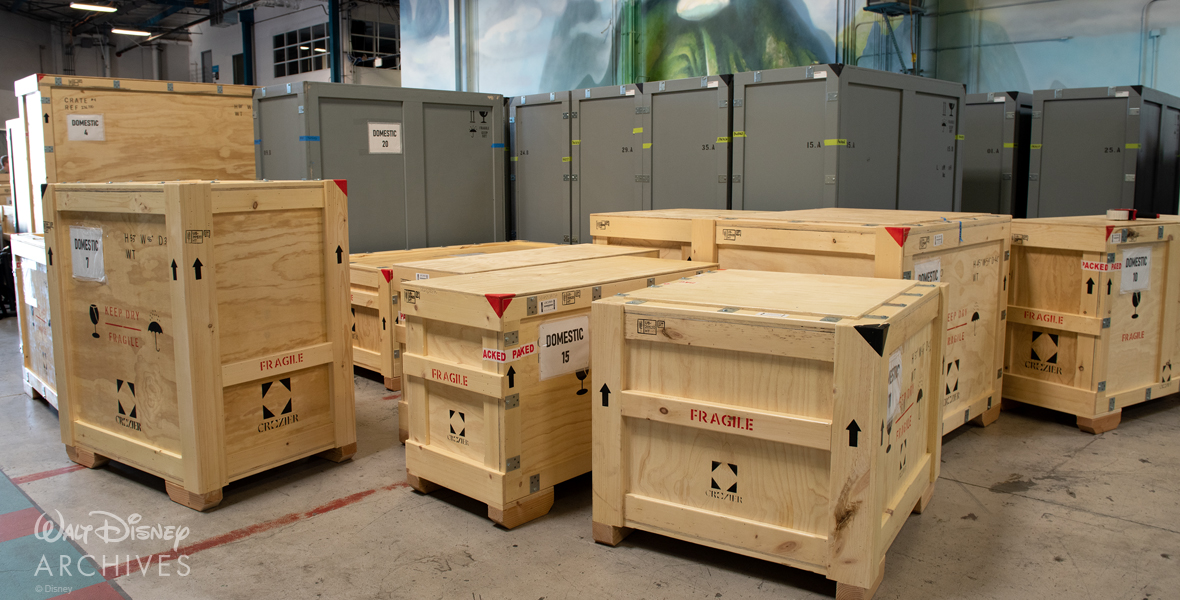 Even with all this movement, however, there's still progress to be made ahead. At the time of writing, the curatorial team from the Walt Disney Archives is embarking upon the exhibit's final load-in, just a couple of short weeks away from welcoming the first guests. As Matthew intimates, "We're almost ready for the real fun to begin!"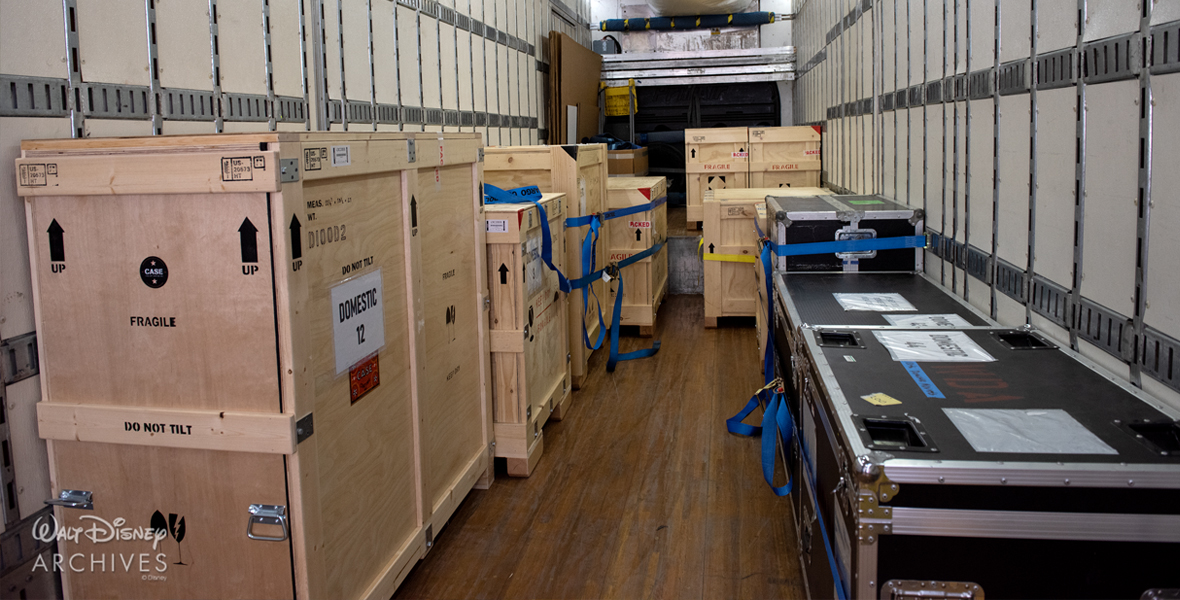 If you've ever wondered what might go into preparing and moving a project like this—images of the final warehouse from Raiders of the Lost Ark might come to mind—a few "fun facts" about our final preparations include:
Three tractor trailers hauling approximately 250 historical assets left for Philadelphia from the Los Angeles area on Friday, January 27.

This amounts to 44 separate exhibit crates setting out on a nearly 2,800-mile cross-country trek—about a 40-hour drive!

In total, 16 trucks will eventually move the whole experience from site to site, including production materials, scenic elements, and special-effects apparatus used within the exhibition's 10 galleries.

While on-site installation began for our production partners at The Franklin Institute in mid-January, the Archives started installing historical objects into the galleries on Thursday, February 2, with additional archival and historical partners from across The Walt Disney Company arriving a few days later to help put the finishing touches on what is sure to be a once-in-a-lifetime experience.
Be sure to keep an eye out for additional updates both here and on the Disney100: The Exhibition social media channels (Instagram and Facebook) as the February 18 world premiere draws near. We're getting ready for you!