Our friends at Disney Television Animation (Disney TVA) have been busy over the last few months. They've debuted new shows Penn Zero: Part-Time Hero and Star vs. The Forces of Evil. They've continued to bring us favorite series like Gravity Falls, The 7D, and the Mickey Mouse cartoon shorts—to name just a few—and they're also developing soon-to-be favorites like DuckTales! But the incredibly talented folks behind these Disney TVA shows—artists, executives, and staff—recently took time out of their busy schedules for a little extracurricular creativity in celebration of The Happiest Place on Earth.
Enjoy this video peek at "The Disneyland 60th Anniversary Show," which took place Tuesday, March 24, at the Disney TVA studio headquarters in Glendale, California, along with some photos of the artistic creations and the artists who brought them to life.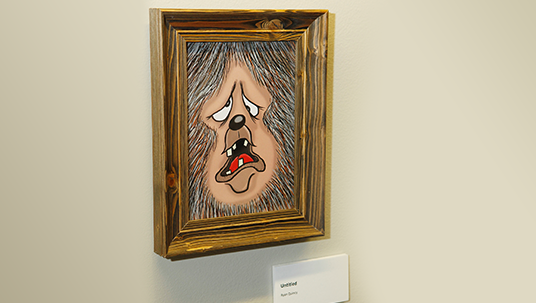 Ryan Quincy, Creator and Executive Producer, Future-Worm! created this untitled piece.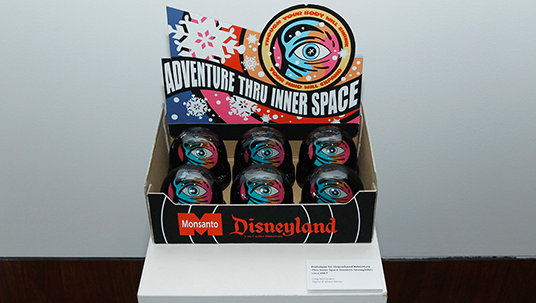 The classic attraction Adventure Thru Inner Space inspired Craig McCracken, Creator and Executive Producer, Wander Over Yonder, to put together a collection of novelty snow globes.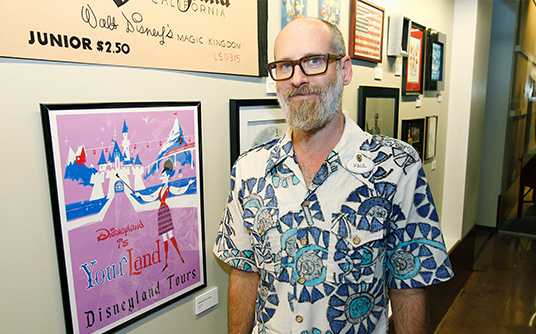 Paul Rudish, Creator and Executive Producer, Mickey Mouse cartoon shorts, paid tribute to Disneyland by way of a classic attraction poster.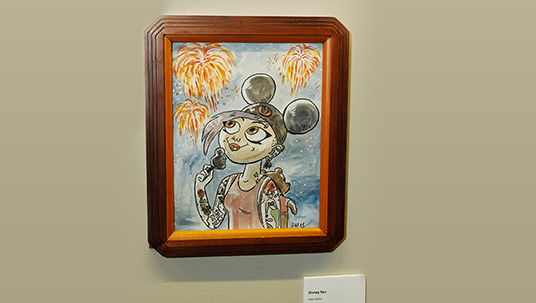 Star vs. The Forces of Evil's Creator and Executive Producer Daron Nefcy set out to capture the Disneyland fan experience with her piece.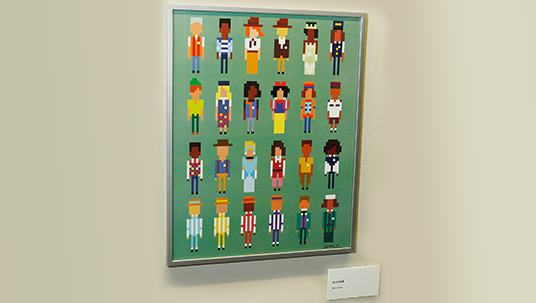 Recognize any Disneyland cast members? This interpretation of them was created by Sam Levine, Co-Creator and Executive Producer, Penn Zero: Part-Time Hero.
Only a portion of this impressive drawing from Tom Warburton, Co-Executive Producer, The 7D, could fit into this photo with him.