From the moment that Mickey and Minnie opened the doors of a (magic) kingdom, we knew that Dancing with the Stars' "Disney Night" was going to be everything Disney fans hoped. Executive producer Rob Wade had assured D23 that the opening number was the toughest the production staff and dancers had ever attempted, and it turned out to be pretty spectacular—combining dancing, Disney parks characters, and animation, as we watched the Seven Dwarfs, Pinocchio, Tinker Bell, and even Dumbo all make their way into the ballroom to the tunes of "It's a Small World" and "Zip-A-Dee-Doo-Dah." Cinderella and her Prince couldn't help but get into the act, waltzing above the ballroom, next to the dancers' make-up mirror.
For the next two hours, the nine remaining couples either embodied the characters they were dancing as—Was that Riker Lynch or Johnny Depp bringing Captain Jack Sparrow to life in "He's A Pirate"?—or re-created the mood of the iconic movie and song they had chosen. Patti LaBelle and Artem Chigventsev's elegant interpretation of "When You Wish Upon a Star" had us wishing that every week could be "Disney Night." Here are some of our favorite moments from the episode—which even included a Hidden Mickey!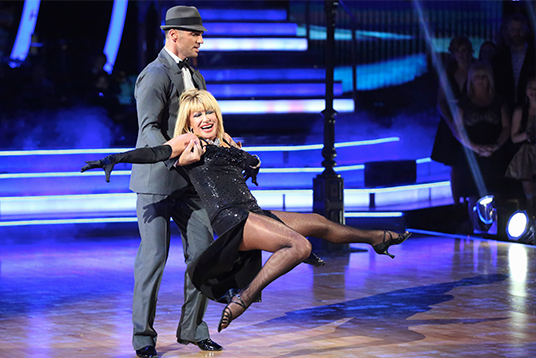 Suzanne and Tony knew when they began this dance that they were "in jeopardy" of being eliminated at the end of the night, but you would never have known it to see them move across the dance floor. Their performance of Peggy Lee's "He's a Tramp" began, naturally, in an Italian restaurant—at a table right next to Lady and Tramp and their iconic spaghetti.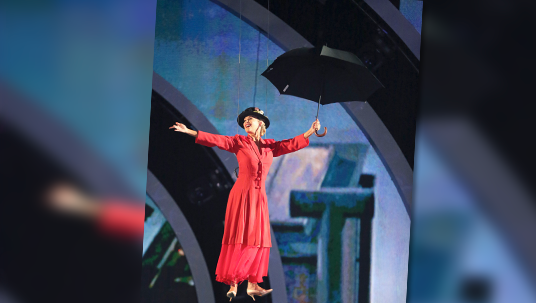 The Dancing with the Stars ballroom suddenly felt like the rooftops of London when Kym Johnson "flew" in, dressed like Mary Poppins, to dance with her celebrity partner Robert Herjavec. The judges didn't think their performance of "Step In Time" was a very jolly holiday, but we wanted to grab a broom and kick up our own heels.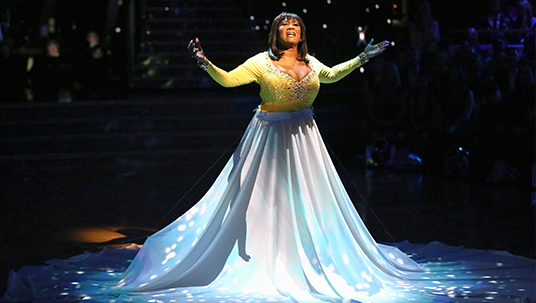 The twinkling stars on Patti LaBelle's skirt at the start of "When You Wish Upon a Star" made for a truly magical moment, matched only by seeing Pinocchio and Geppetto, in scenes from the film, appearing on the dance floor as Patti and Artem Chigvintsev waltzed.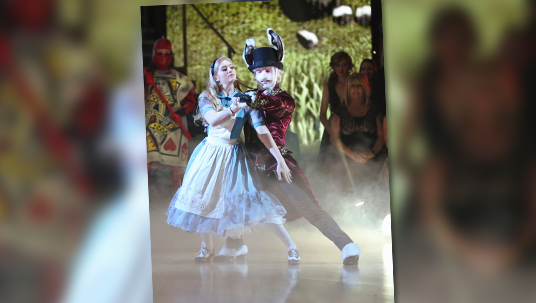 "Disney Night" incorporated all of the worlds of Disney, including some of the Studio's live-action releases. Willow Shields and Mark Ballas danced an Alice in Wonderland-inspired foxtrot that could have been directed by Tim Burton himself.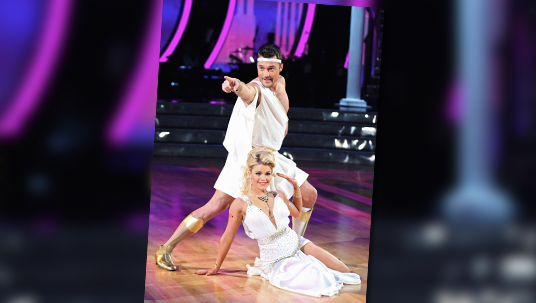 Chris Soules came back from an injury to "go the distance" as Hercules in a quickstep with Witney Carson to the tune of "Zero to Hero" from Hercules.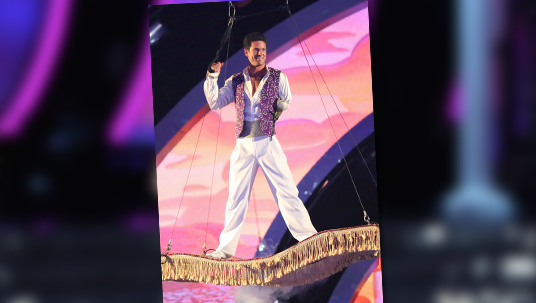 The breathtaking entrance from Noah Galloway via magic carpet, with Agrabah behind him, was a Disney film brought to magical life. He and Sharna Burgess danced a foxtrot to "A Whole New World" from Aladdin, truly making the ballroom "a wondrous place for you and me" by ending the dance atop an animated magic carpet.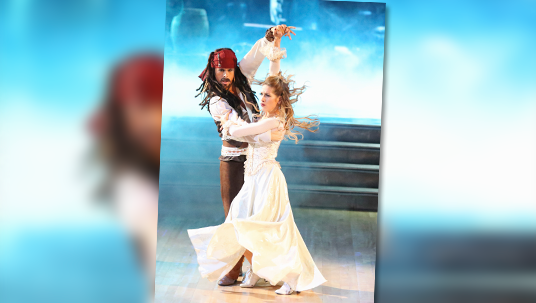 This Paso Doble brought the audience in the ballroom to their feet. Riker Lynch and Allison Holker's interpretation of "He's A Pirate" from Pirates of the Caribbean was thrilling—even before they ended with a blast from a cannon!
Rumer Willis might have been dancing as Ursula, the sea witch we love to hate, but she and her partner, Valentin Chmerkovskiy—both in full body makeup—were so committed to their characters, not to mention their samba, that we simply loved them. And so did the judges, who rewarded their performance of "Poor Unfortunate Souls" with high scores.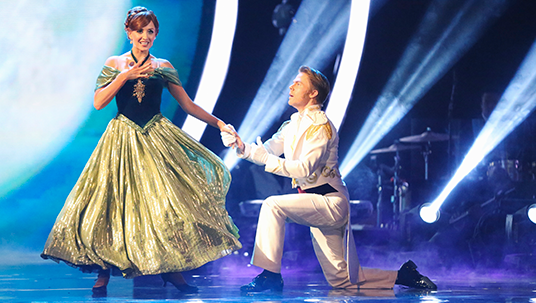 Frozen's "Love Is An Open Door" served as the finale for the evening. Nastia Liukin and Derek Hough seemed to become Anna and Hans, and a little Disney magic helped turn the ballroom into the Arendelle royal palace. The number even featured a special guest as Olaf danced briefly across the judges' table, on a relatively balmy Southern California evening.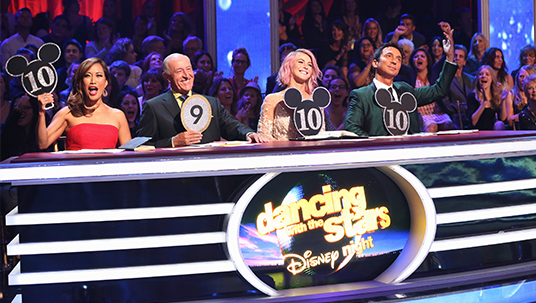 Executive producer Rob Wade had told us to be on the lookout for a special twist on the "10 Paddles" and this was probably, for Disney fans, the most wonderful surprise of the night. "Disney Night" was full of the things Disney fans love best: romance . . . magic . . . surprises . . . And, of course, a few Hidden Mickeys!