By Jessica Benda
Disney delivered some extra pixie dust to Florida pediatric patients, who were surprised by a special mobile movie theater unit, character-themed hospital wear, toys, and more.
Walt Disney World Resort, Disney Cruise Line, and Starlight Children's Foundation were behind the surprise, which is part of Disney's global commitment to help reimagine the patient experience in children's hospitals around the world.
"We know that a little Disney magic can go a long way in making someone's day, and that's exactly why events like these are so important to us," said Tajiana Ancora-Brown, director of external affairs at Walt Disney World Resort. "A hospital stay can often be overwhelming, and we hope these special deliveries will bring new happy memories, inspire hope, and help build resilience for these patients and families across Florida and around the world."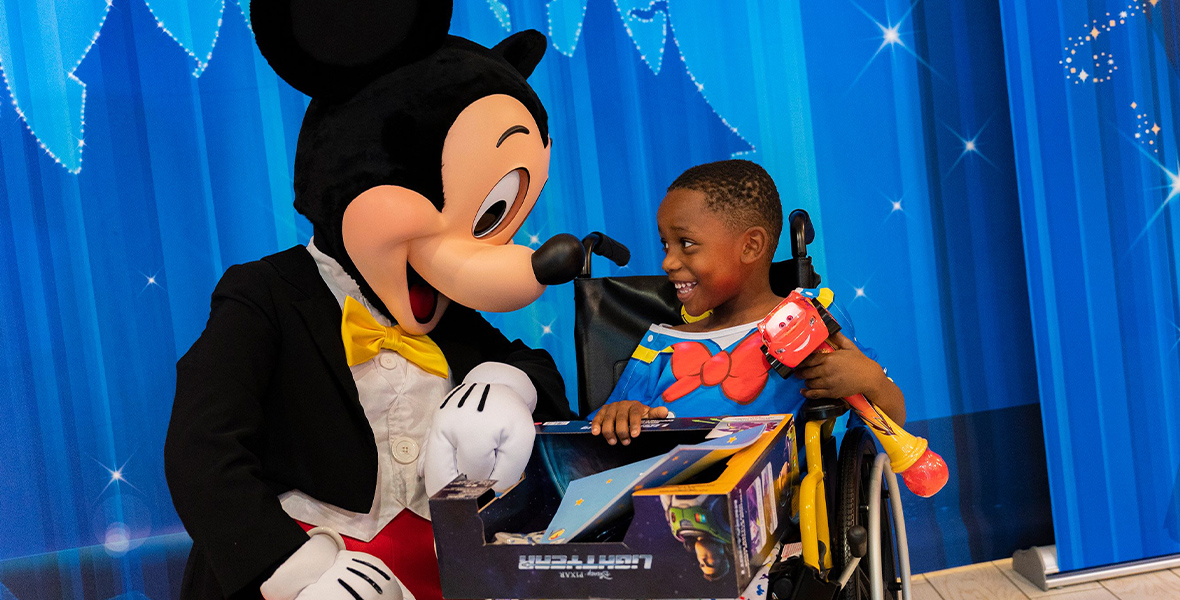 Mickey Mouse, Disney leaders, and cast members joined the surprise at AdventHealth for Children, a part of AdventHealth Tampa, which marked the first of Disney's six donations taking place in Florida hospitals and nonprofit organizations throughout March. Meanwhile, Captain Minnie Mouse joined Disney Cruise Line cast and crew members in Fort Lauderdale at the Salah Foundation Children's Hospital at Broward Health. It was the first wave of deliveries the cruise line will be making to children's hospitals in several port communities across the country.
Patients enjoyed an advanced screening of Disney On Ice presents Frozen & Encanto to mark the arrival of the new theater in a distinctly Disney way. Moving forward, the theater will bring new releases and beloved classics to help create positive memories during a child's time at the hospital, as well as immersive experiences and personal moments that deliver joy and comfort. Patients and families will be able to continue enjoying the latest Disney storytelling through complimentary Disney+ access and first run movies through Disney Movie Moments, both provided to child life professionals.
"Our hearts are full knowing we can ease the burden and anxiety for our young patients and their families—at least for a little while," said Bruce Bergherm, President and CEO of AdventHealth Tampa. "We believe in healing the whole person—body, mind, and spirit—and this opportunity is exactly what our patients need as part of their recovery to feel whole."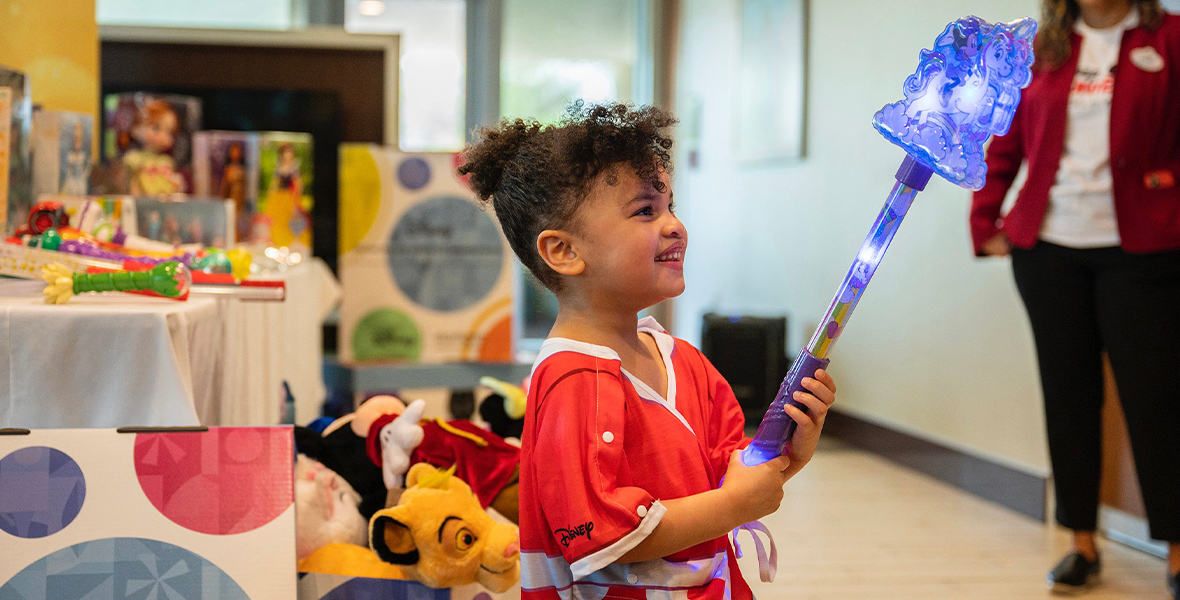 More donations will take place at Wolfson Children's Hospital at Baptist Medical Center in Jacksonville, Nicklaus Children's Hospital Foundation in Miami, Golisano Children's Hospital of South West Florida in Ft. Myers, Johns Hopkins All Children's Hospital in St. Petersburg, and Give Kids The World Village in Kissimmee. Disney Cruise Line is making an additional five deliveries to hospitals in Florida and other port cities, with more taking place around the world throughout the year.
The donations are made possible by the company's continued collaboration with Starlight Children's Foundation to bring the positive power of Disney stories to children's hospitals. Through the collaboration, Starlight Children's Foundation offers Disney-themed Starlight hospital wear, care packages, and deliveries of toys and games to its nationwide network of children's hospitals, including AdventHealth for Children. Used as engagement tools by child life specialists, these programs help young patients get through the stress of medical procedures and hospitalization.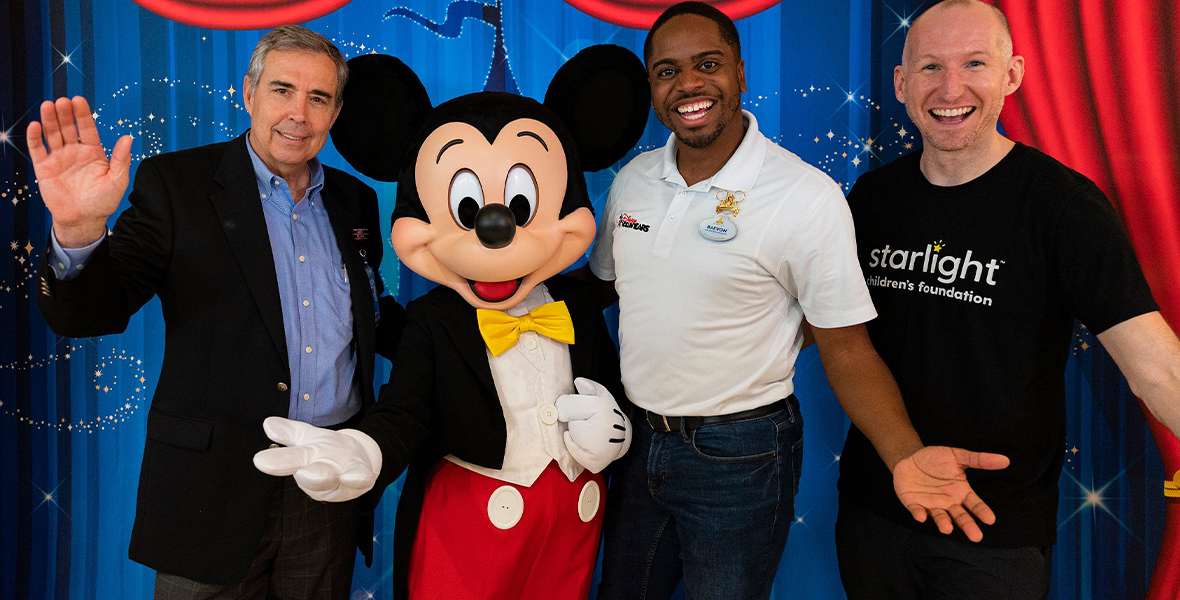 "We're honored and grateful to have a longstanding relationship with Disney in helping us achieve our mission of delivering happiness to seriously ill kids and their families," said Adam Garone, CEO of Starlight Children's Foundation. "Together for over 20 years, we've been transforming the hospital experience through programs that entertain and provide comfort to kids at a time when they need it most."
These efforts build on Disney's long legacy of supporting those in need and join other recent initiatives like welcoming back regular character visits to local Central Florida children's hospitals.