Donald Duck's Comic Debut
Paperinik il diabolico vendicatore (The Diabolical Duck Avenger), Italian Topolino 706 (1969)
"Everybody's always picking on me! But they really admire Duck Avenger!" —Donald Duck
The Lowdown
Every sweepstakes addict has his day. Donald's came when he "won" Villa Rose, a mansion once owned by a "modern-day Robin Hood." Donald found this vigilante's hi-tech gadgets in the basement—and used them to become a super-selfish superhero! "Duck Avenger" has been busting crooks ever since… but also getting even with Donald's personal pet peeve.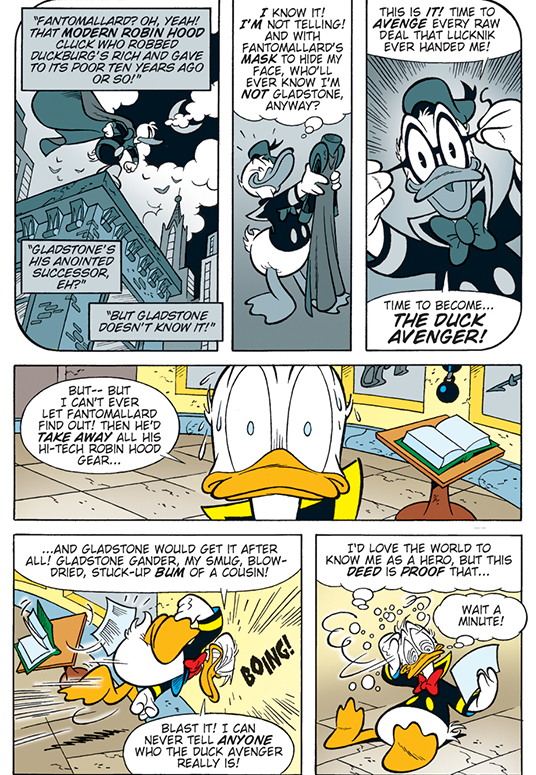 The Gimmicks
Alas, Gladstone isn't just a lucky pest. He's also the true winner of the deed to Villa Rose! If he ever learns Duck Avenger's true identity, he could claim all the super-gear and bust Donald bad.
So Donald has to conceal his hero's duty! Even Donald's nephews and Daisy are kept in the dark. Only inventor Gyro Gearloose knows the score… and helps humanity by helping Donald with his tech!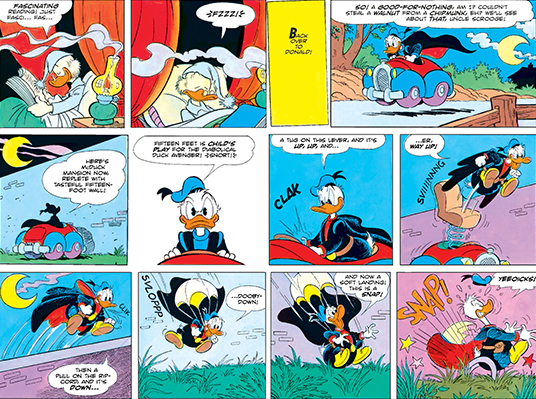 The Creators
Duck Avenger was birthed by Italian editor Elisa Penna, writer Guido Martina, and artist Giovan Battista Carpi—all of whom got sick of seeing Donald as a loser. Yet… forced to hide his I.D., Donald still can't exactly win.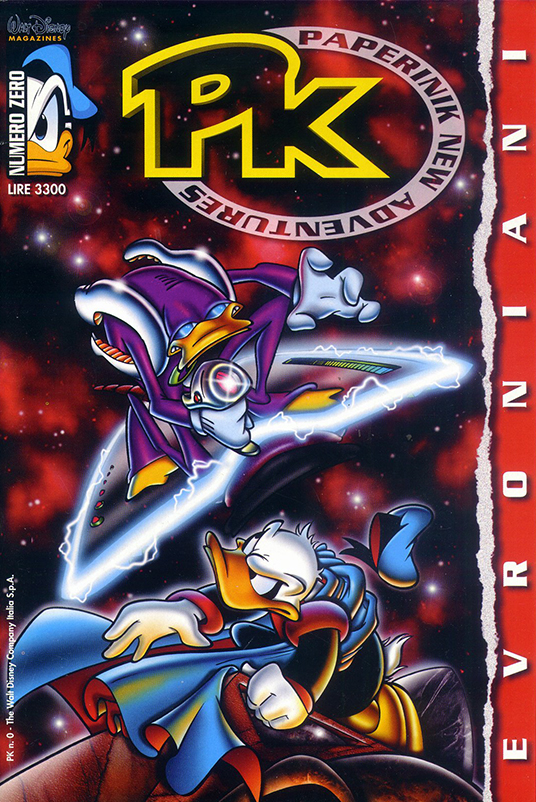 The Family
Classic Duck Avenger stories feature classic foes like the Beagle Boys—and friends like Super Daisy (guess who… though Donald can't!)
A 1990s "New Adventures" sub-series teams Duck Avenger with One, a sentient supercomputer in Ducklair Tower. Enemies include the alien Evronians and Angus Fangus, a tough newsman who's sure Duck Avenger is a crook!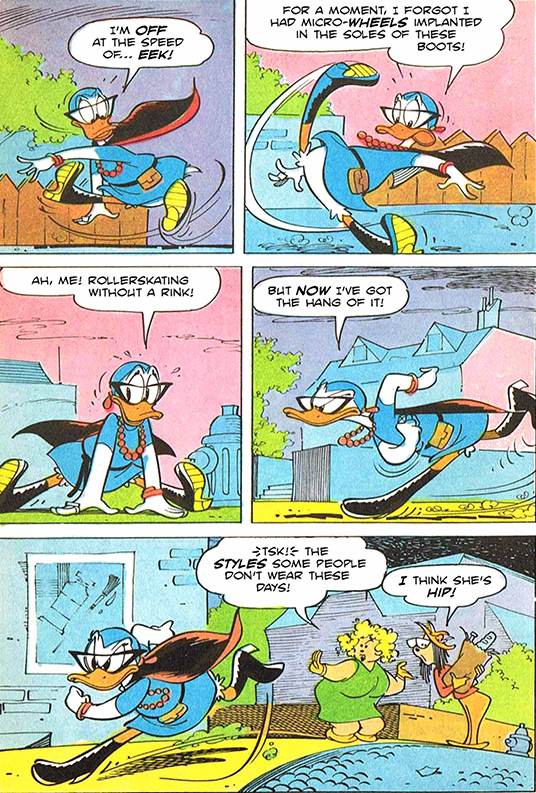 The Bloopers
While most U.S. Disney comics call Duck Avenger by that name, a few have used his British name of "Superduck"—and one video game called him "Platyrhynchos Kineticus," or PK for short (because Duck Avenger's Italian name is Paperinik).