By The D23 Team
Today just got very magical—Good Morning America just announced the start of "The World's Most Magical Celebration," beginning October 1, 2021 in honor of Walt Disney World Resort's 50th anniversary. The 18-month celebratory event will feature new experiences at the resort's four theme parks and beyond, where shimmering EARidescent décor will appear as if by magic.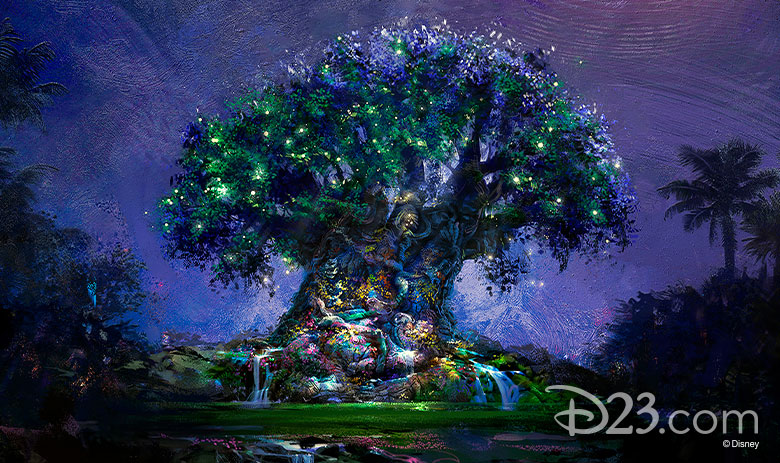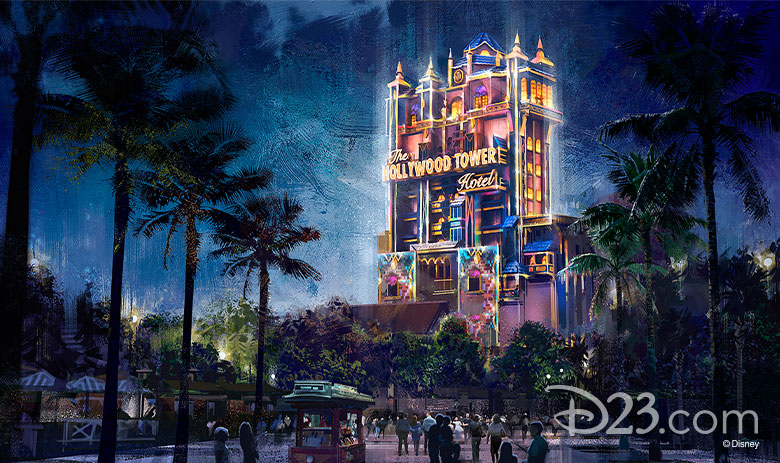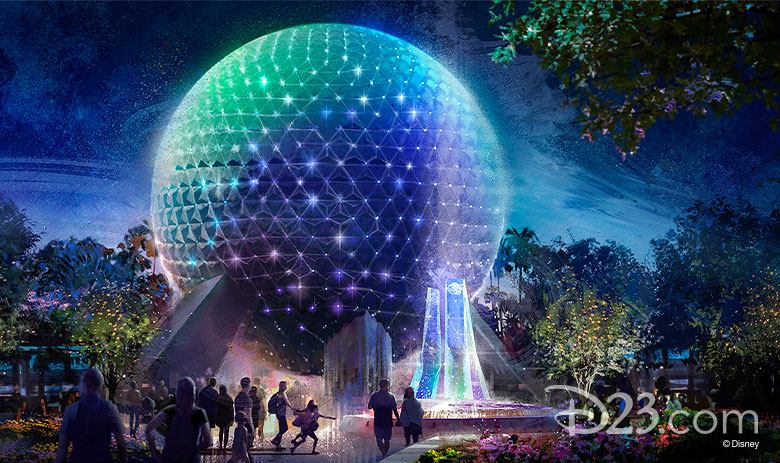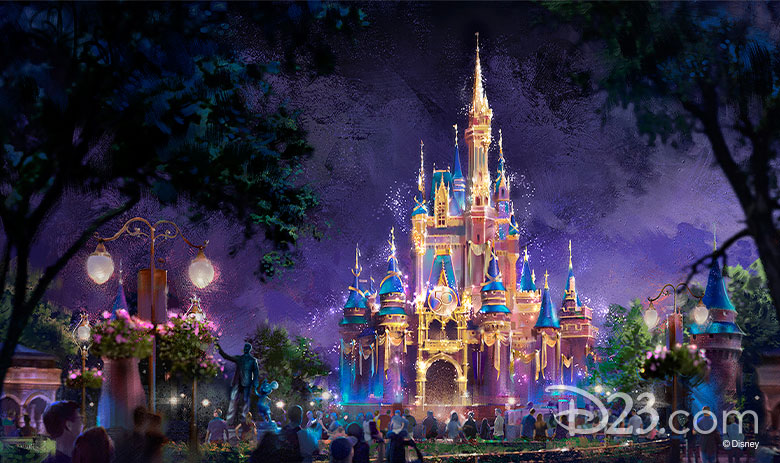 Shining at the center of it all will be Cinderella Castle at Magic Kingdom Park, which will add to its royal makeover from 2020 with new gold bunting, sparkling golden embellishments, and other new enhancements, including a 50th anniversary crest warmly welcoming guests to the join the festivities. As hosts of "The World's Most Magical Celebration," Mickey Mouse, Minnie Mouse, and their pals will be dressed in sparkling new looks, custom-made for this special occasion.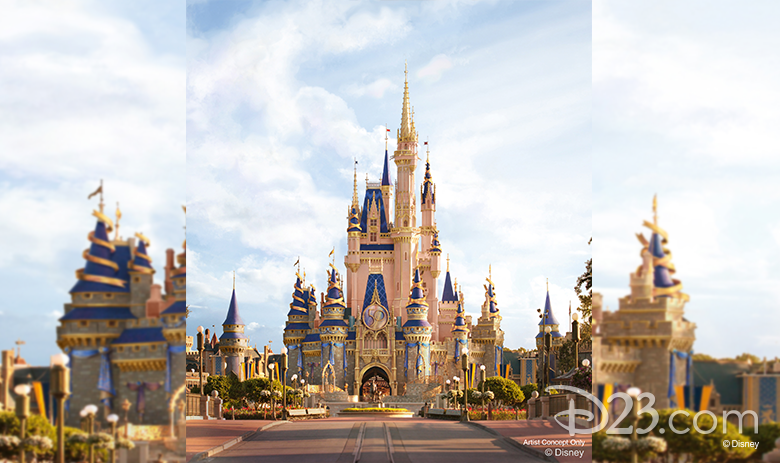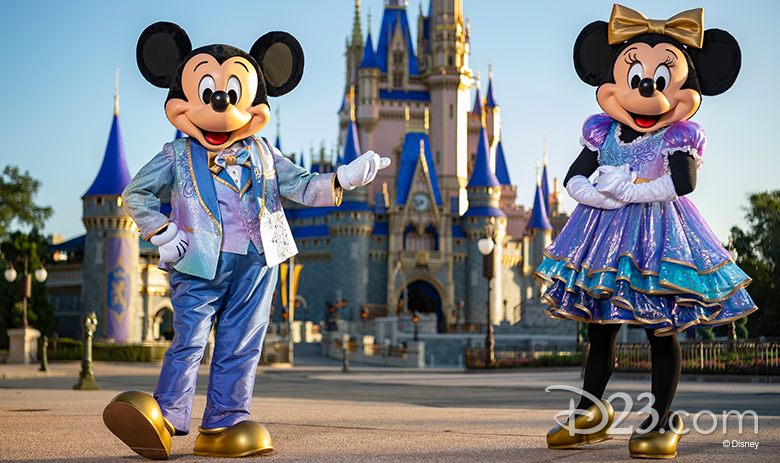 Stay tuned for more announcements about this magical celebration of Walt Disney World. If you want to start the celebration early, check out the 2021 Gold Member Collector Set, exclusively available to D23 Gold Members.