By Jim Frye
D23 favorite Ashley Eckstein has wowed fans for years as the voice of Ahsoka Tano in the animated Star Wars: The Clone Wars, Star Wars Rebels, and the new Star Wars Forces of Destiny shorts. But before that, her parents were cast members in Florida, and she played the part of Muffy on the Disney Channel show That's So Raven. "I joke that Disney is in my DNA," says Eckstein. "I feel like I was born Disney—I was raised on Main Street, U.S.A."
She's not exaggerating. Her parents went to Walt Disney World on their honeymoon and made a wish that they'd be able to return one day to work for the Company. That wish came true as her parents moved the family to Orlando to work for Disney when Ashley was only two. Years later, Eckstein joined her parents as a cast member the day she turned 16. Her Disney DNA is still strong today—Eckstein's clothing brand, HerUniverse, recently released an activewear line in partnership with shopDisney called Our Universe and she will be releasing a book with Disney Publishing. Available May 8, It's Your Universe: You Have the Power to Make It Happen is part autobiography, part inspirational guide, and it gives readers a glimpse into how Disney inspired her to follow her dreams.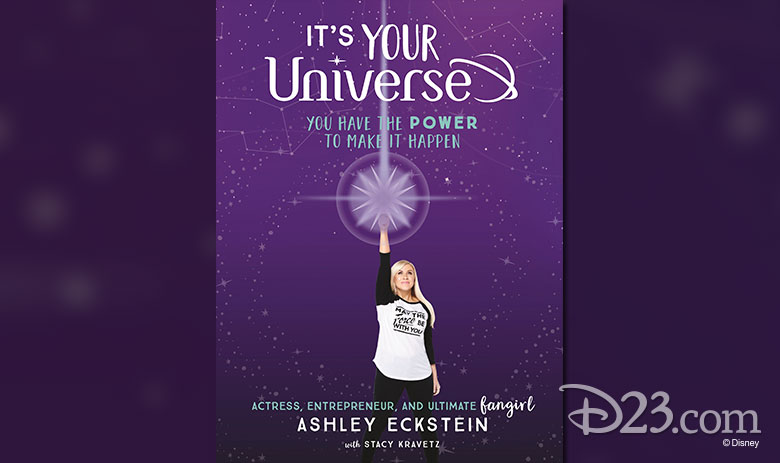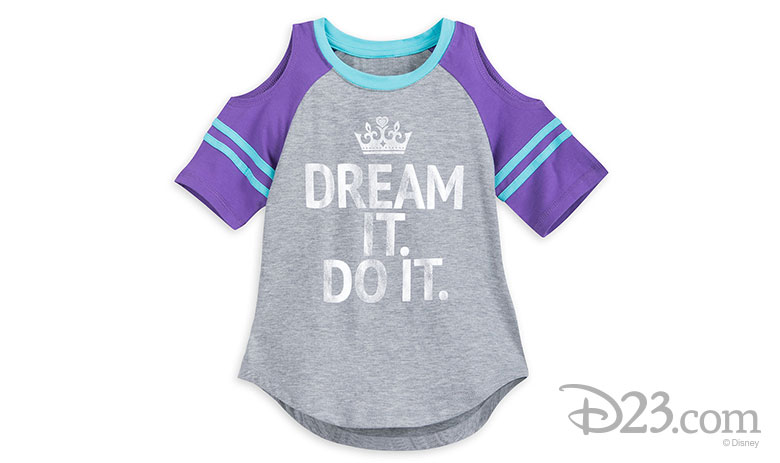 There's no doubt about it—Ashley is a true fan. "I love D23," she says, "and I actually got to be a fan at one of the D23 excursions this past summer at Pandora. It was one of the coolest experiences I'd had in a long time."
With a lifetime of behind-the-scenes insight, D23 asked Eckstein to give us her Fab Five favorite hidden gems at Walt Disney World.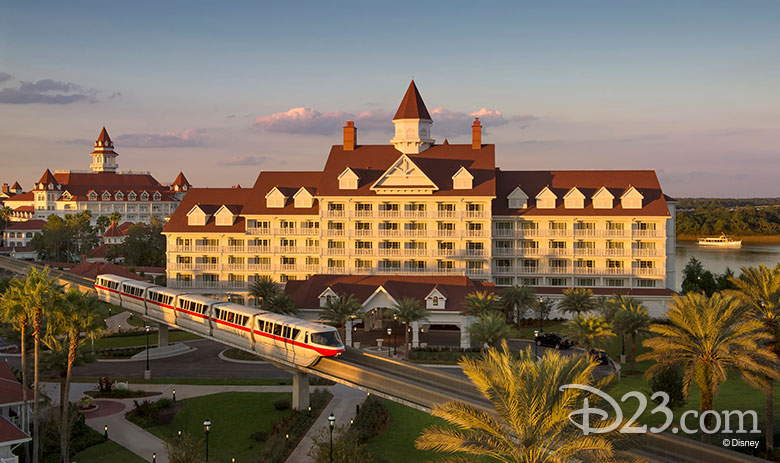 1. Afternoon Tea at Disney's Grand Floridian Resort & Spa: "This is hard, because I love so much about Walt Disney World, but I love going for afternoon tea at [Disney's] Grand Floridian Resort & Spa. That's one of my favorite things to do. It's definitely a hidden gem that a lot of people don't know about. My husband proposed to me at the Grand Floridian Resort and then we had tea right afterward."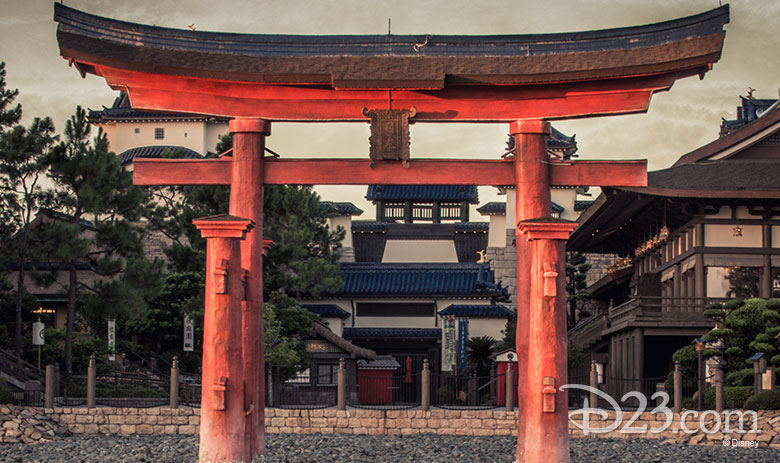 2. Snow Cones in the Japan Pavilion: "A lot of people don't know about the snow cones, or kakigori, in Japan at Kabuki Cafe. They have a honeydew snow cone that is just out of this world."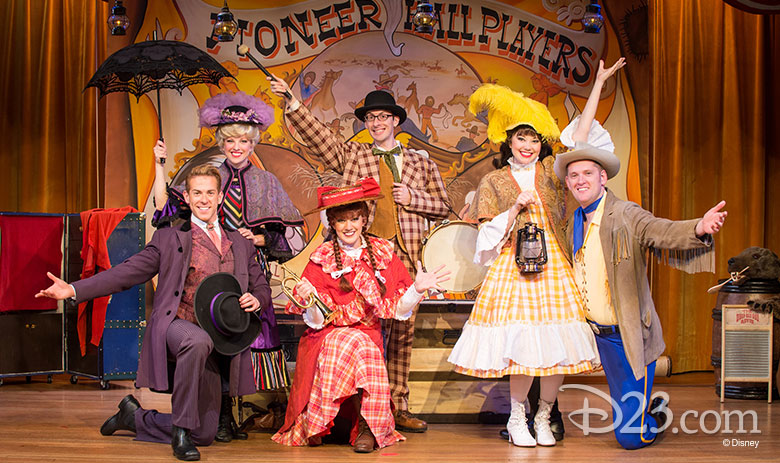 3. Fort Wilderness: "I love Fort Wilderness. I actually had my 15th birthday there. It was my dad and eight girls—bless his heart for putting up with us!—he pitched us two tents and we had a sleepover by the campfire. My favorite thing to do there is the Hoop-De-Doo Musical Review! They have the best fried chicken ever and amazing strawberry shortcake."
4. Turkey Legs: "My dad was part of the team that brought turkey legs to Disney. I love getting turkey legs in the parks."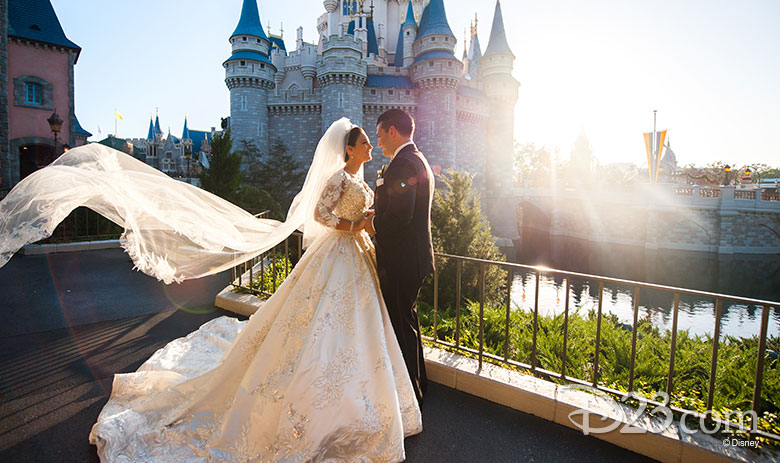 5. Disney Weddings. "I had my wedding reception at Disney—it was always my dream, since I was a little girl, to have my wedding at Disney. We had the ceremony at the church I grew up in, and then the Disney Magical Express bussed us to Disney's Yacht Club Resort. I had an Alice in Wonderland bridal party the day before with a tea party at the Boardwalk. It was the most magical experience. And just this past year, my sister was featured on Disney's Fairy Tale Weddings on Freeform. She had her ceremony at the American Adventure Pavilion in Epcot and her reception at the Atlantic Dance Hall. Disney puts on some of the most amazing weddings out there. They are truly fairy godmothers there at Disney's Fairy Tale Weddings & Honeymoons. They make magic happen."