We congratulate Nuri A., from Quartz Hill, California, who was recently named winner of the D23 EXPO Design Challenge. The D23 EXPO Design Challenge celebrates Disneyland's Diamond Anniversary by encouraging artists both young and young at heart to create art using the iconic Sleeping Beauty Castle as inspiration.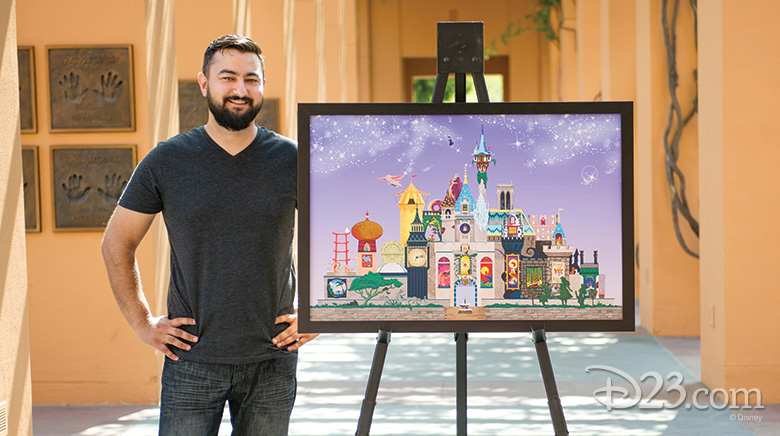 A panel of judges—which included Marty Muller, senior vice president, Global Creative, Yellow Shoes; Don Hahn, artist, film producer, and director; Adam Sanderson, Head of D23; and Steven Lavine, president, California Institute of the Arts—selected his work over hundreds of contest entries. They also selected 22 finalists, all of which will be exhibited on the show floor at D23 EXPO 2015.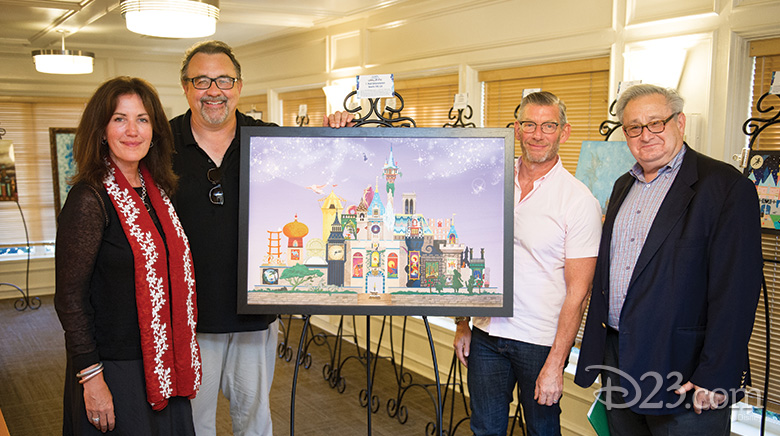 Nuri's work depicts a hybrid castle that evokes the imaginary skyline of a number of Disney icons. From Snow White and the Seven Dwarfs to Big Hero 6, the work represents the majority of Disney animated features through stained glass vignettes, themed towers, and hidden Easter eggs. Like Disneyland, where you always discover something new, Nuri hopes viewers see something different every time they look at the work.
For his artistic accomplishment, Nuri will receive a Grand Prize of $2,300. All finalists received complimentary tickets to D23 EXPO 2015.