By Alex Williams
On Sunday, October 13, D23 Gold and Gold Family Members journeyed just beyond the little village of Tarrytown to the sequestered glen of Sleepy Hollow, New York. The idyllic autumnal town proved the perfect place to rediscover the thrills and chills of Washington Irving's classic Halloween tale on its 200th anniversary.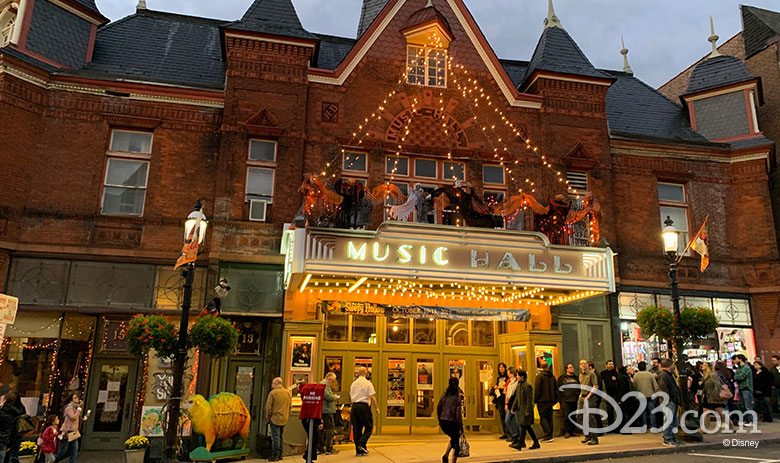 The first stop on their adventure was the Tarrytown Music Hall, where event Guests were given the VIP treatment with reserved viewing of "Disney's Hollow-een Treat" with the Director of the Walt Disney Archives, Becky Cline, and the official voice of Mickey Mouse, Bret Iwan. This special presentation was a featured part of the First Annual Sleepy Hollow International Film Festival, and included a special look at favorite Halloween-themed short films, culminating with a 70th-anniversary screening of The Legend of Sleepy Hollow.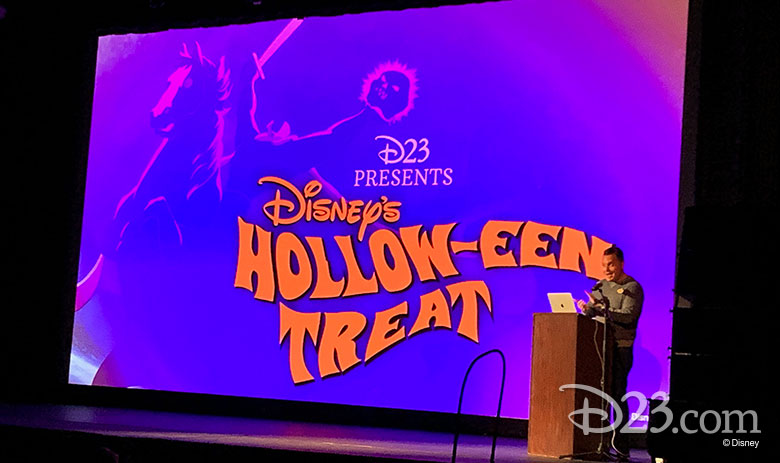 Following the presentation, D23 Members made their way to the Kingsland Point Park for a fall festival set along the beautiful Hudson River, complemented with local food and live entertainment.
Finally, as the sun began to set over the hillside, Members made their way to the final stop on their journey—the Old Dutch Church of Sleepy Hollow. Founded around 1685, this is the same church that was made popular in Washington Irving's eerie tale. As Members made their way through the Old Dutch Cemetery, the final resting place for real-life people who inspired characters from Irving's story, they encountered none other than the Headless Horseman himself!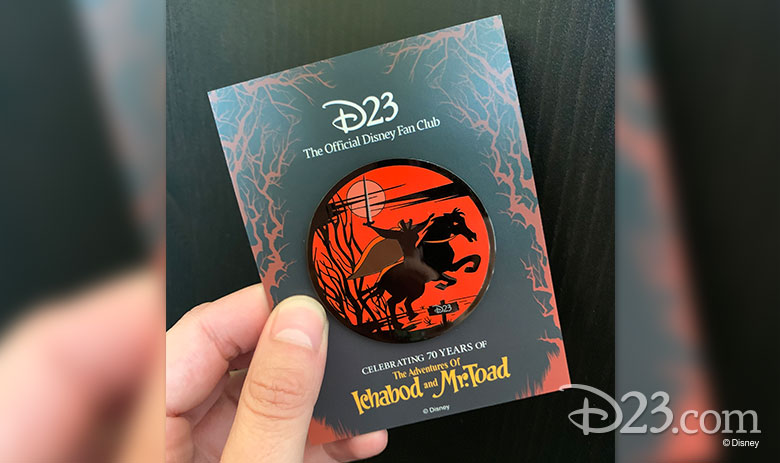 As the last ray of sunlight left the sky, Members gathered in the church for a dramatic telling of the tale that would have shaken even Brom Bones down to his core! Upon leaving the candlelit walkways of the church, Members received a special Headless Horseman pin to commemorate the special occasion.
Thank you to all of the amazing D23 Members who joined us on this daring journey, and to the town of Sleepy Hollow for hosting us! Want to join in the celebration of The Legend of Sleepy Hollow and other classic Disney Halloween tales? Check out the D23 Mostly Ghostly Halloween celebration, all throughout October. And stay tuned for many more exciting D23 events in 2019 and beyond!