D23 Gold and Gold Family Members had the special opportunity to go backstage at Walt Disney Imagineering and down the rabbit hole at The Walt Disney Studios on February 20!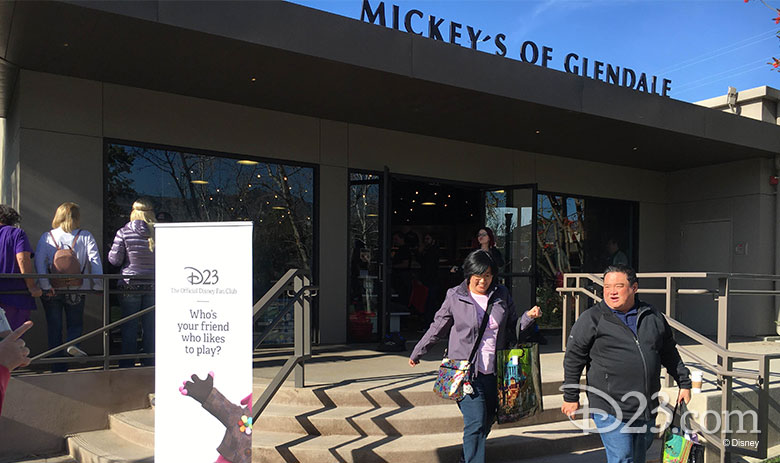 Starting bright and early on Saturday morning, members mingled at Walt Disney Imagineering for the chance to shop at the Cast Member-exclusive store, Mickey's of Glendale! This backstage shop is home to many one-of-a-kind items available to Imagineers, plus popular Disney merchandise. In addition to purchasing limited-edition product, guests brought their own pins and Vinylmation to trade with each other outside in the beautiful Walt Disney Imagineering campus green space, while enjoying a delicious Starbucks beverage.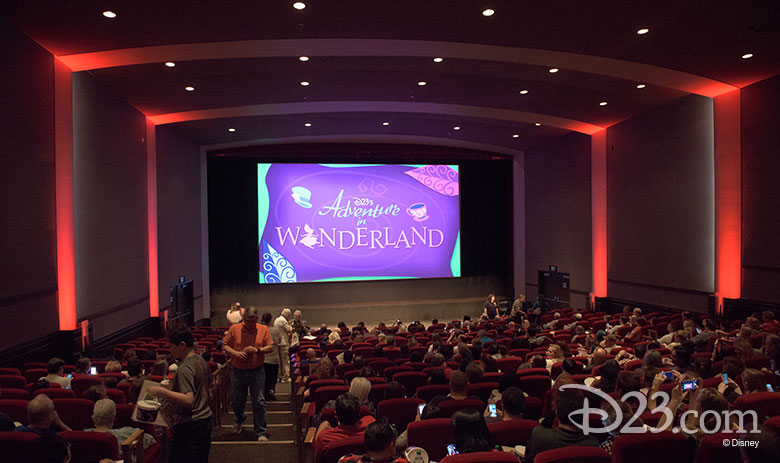 Following the shopping experience, D23 Gold and Gold Family Members gathered for the 65th un-anniversary celebration of Alice in Wonderland in the historic Studio Theatre! Before the screening, guests were surprised with an exclusive first look at the upcoming film Alice Through the Looking Glass with producer Suzanne Todd! The audience was so excited to take a peek into the production for the upcoming film.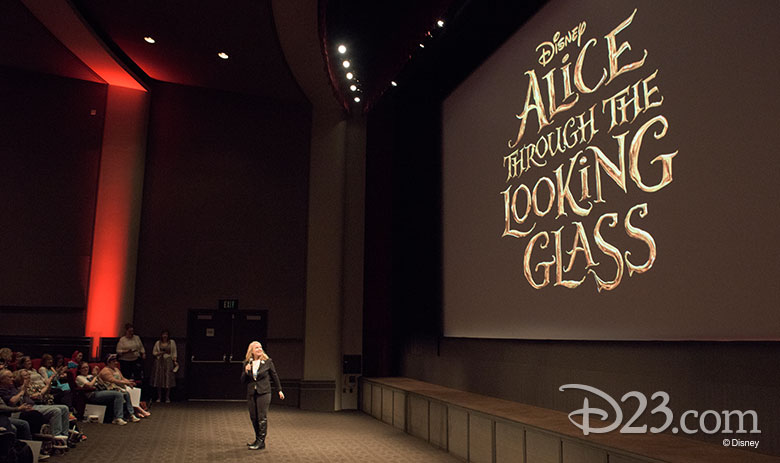 After Suzanne's presentation, historian and producer Les Perkins took us down the rabbit hole with a historical look at Alice's lasting legend with The Walt Disney Company. Starting with the Alice Comedies we learned about the origins and development of Alice in Wonderland with rare photographs and footage. In addition, Les shared that he helped develop the re-imagined Alice in Wonderland attraction at Disneyland Park in 1983!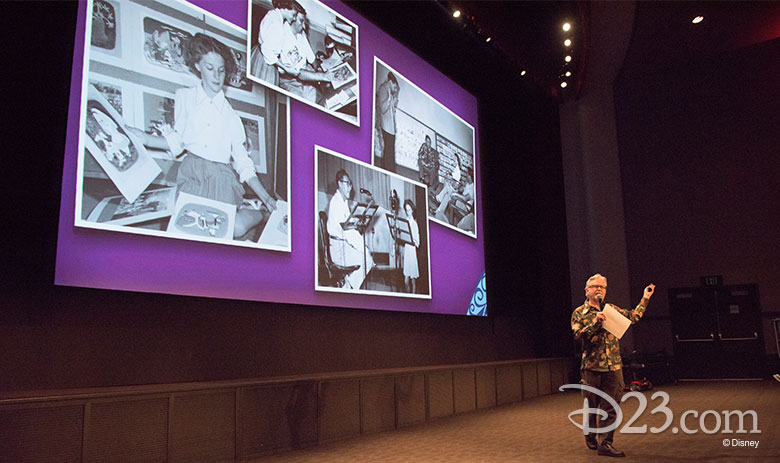 Before the lights dimmed and the curtain rose for the special presentation of Alice in Wonderland, guests were delighted with a surprise video introduction by Disney Legend Kathryn Beaumont! Before leaving the wonder-ful experience, guests received a commemorative lithograph celebrating the 65th anniversary of Alice in Wonderland!