By Tyler Slater
On Friday, January 12, D23 Gold and Gold Family Members gathered at The Walt Disney Studios to have lunch with famed Disney Legend Bob Gurr.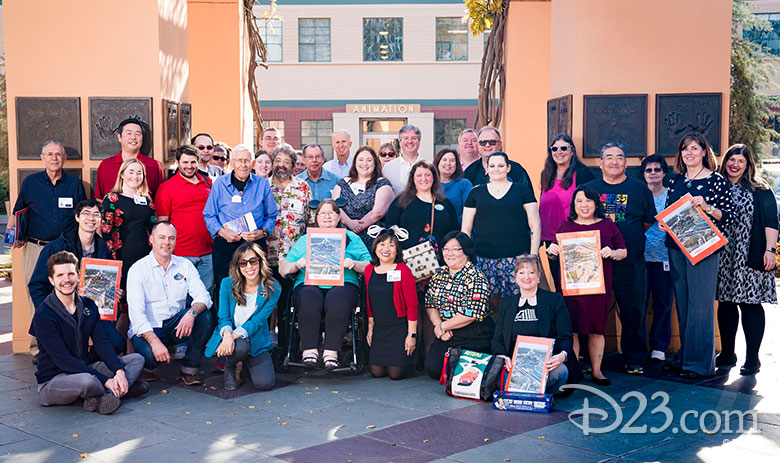 Members arrived to a private room inside the Buena Vista Commissary that was enhanced for the occasion with decorations inspired by Bob's historic involvement with Disneyland, circa 1959—including toy Monorails!
During the three-course meal, guests learned about Bob's nearly 40-year career with Walt Disney Imagineering, where he developed more than 100 designs for attractions ranging from Autopia to Matterhorn Bobsleds.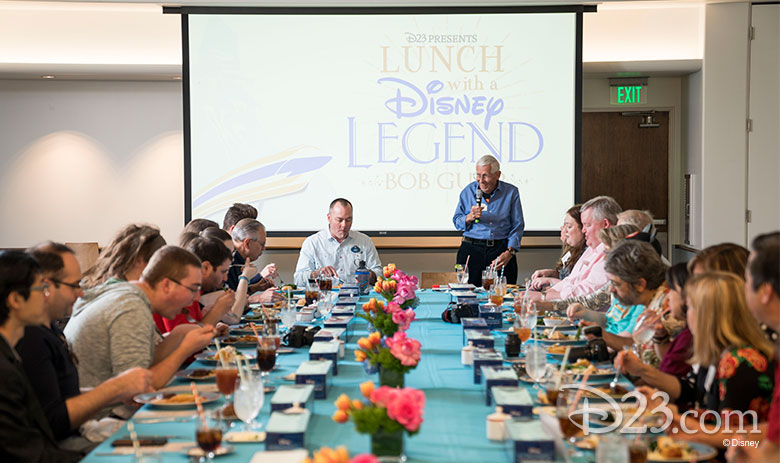 Guests were thrilled to have the opportunity to ask about fan-favorite attractions from the past, including PeopleMover and Adventures Thru Inner Space, and they heard Bob's unique perspective on iconic attractions such as the beloved Disneyland and Walt Disney World Monorails.
Bob shared memorable stories throughout the lunch. His tale of driving the Monorail through Disney's Contemporary Resort at full-speed, to prove that the rubber-wheeled transportation vehicles would not disrupt the guests sleeping at the soon-to-be-opened resort, was just one of the event's many highlights.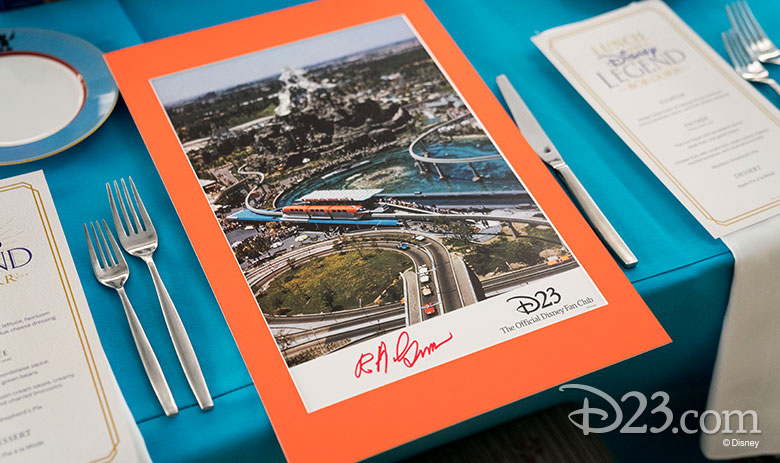 At the conclusion of the lunch, guests received an autographed rare print of Disneyland in 1959—right after the Matterhorn Bobsleds, Disneyland Monorail, and Submarine Voyage opened (all attractions Bob was instrumental in bringing to life)—and headed to the Legends Plaza to take a photo with our guest of honor.