By D23 Team
To celebrate Disney animation's past, present, and future, more than 150 D23 Gold Members and their guests gathered at AMC Disney Springs 24 to enjoy Walt Disney Animation Studios' 50th animated feature, Tangled, as part of D23's Magical Screening Series in Florida! In addition to experiencing the 2010 classic, guests also enjoyed an exclusive look at the upcoming Tangled: The Series and enjoyed a first-of-its-kind retrospective on Disney animated features with Disney Legend Dave Smith.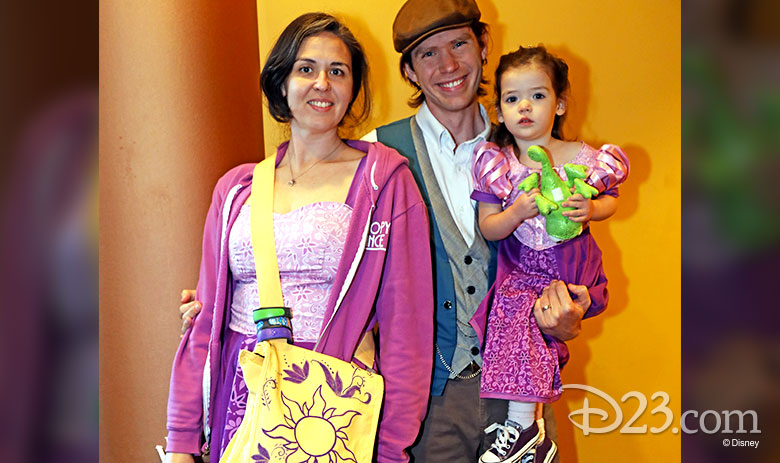 The event began as guests gathered inside the theater and tested their Disney knowledge with some challenging Tangled trivia. (Did you know that the Tangled effects team studied Grizzly River Run at Disney California Adventure to create the 23-million-gallon water release in the film?)
Then, D23's Tyler Slater took the stage to welcome the audience and introduce an exclusive look at Tangled: The Series. The pre-recorded presentation from Executive Producer Chris Sonnenburg revealed secrets from the making of the new Disney Channel series and how the stylings of artists behind the original feature has deeply influenced the look of the show. Chris also explained that Tangled: The Series (and the upcoming Disney Channel Original Movie Tangled Before Ever After) takes place "between the kisses" at the conclusions of Tangled and the animated short Tangled Ever After.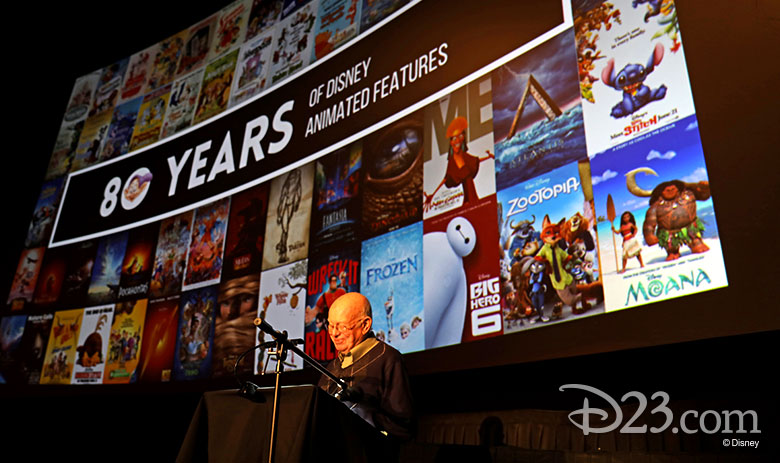 Making a rare appearance at Walt Disney World Resort, Walt Disney Archives Chief Archivist Emeritus Dave Smith then shared a slew of fascinating facts during a presentation honoring 80 years of Disney animated features, from Snow White and the Seven Dwarfs (1937) to Moana (2016), including, of course, Tangled! Throughout the session, D23 Members discovered milestones in Disney animation and how each era in filmmaking influenced the next.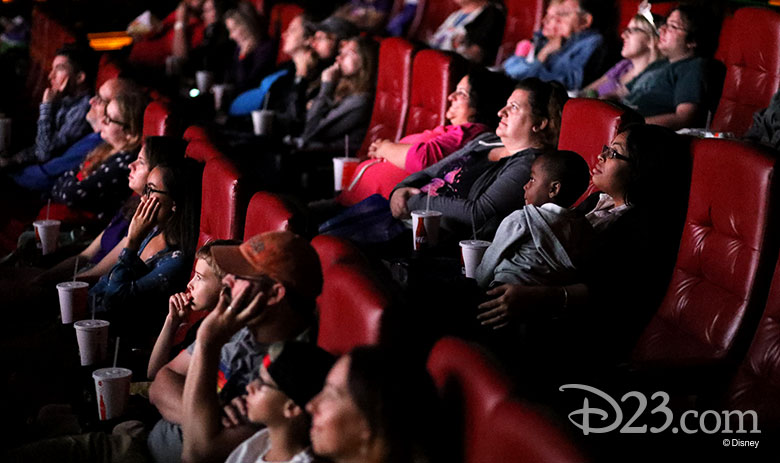 Guests then sat back with their popcorn and refreshments for a special screening of Tangled on the big screen. Dressed for the occasion (whether in their favorite Tangled T-shirt or in apparel inspired by their favorite character in the movie), guests also received an exclusive gift: a stunning lithograph featuring five iconic character sketches, all created by Disney artists during the development of the film.
We look forward to sharing details on the next event in D23's Magical Screening Series (Pirates of the Caribbean: The Curse of the Black Pearl on May 13!). Until then, click here to check out D23's 2017 calendar of events.
Tangled Before Ever After premieres on Friday, March 10, on Disney Channel, followed by the debut of Tangled: The Series on March 24.