By Jocelyn Buhlman
D23: The Official Disney Fan Club celebrated its 10th anniversary on Sunday, March 10, in pixie-dusted perfection! D23 Gold and Gold Family Members joined us on the Walt Disney Studio lot in historic production Stages 1 and 2 for an unforgettable night celebrating the club that was made for you and me.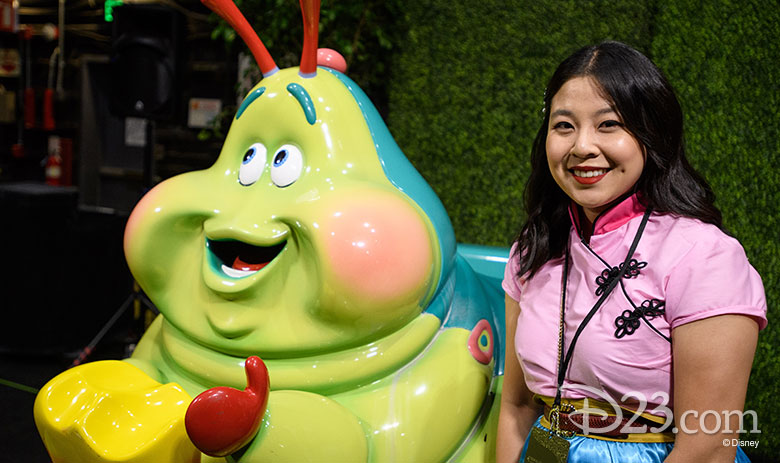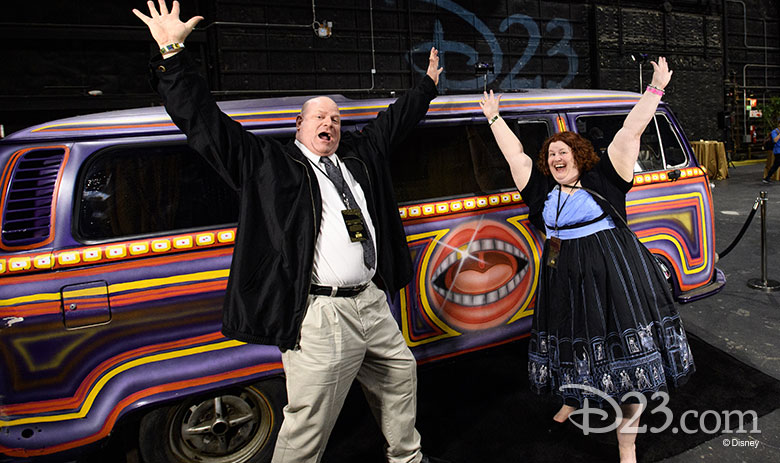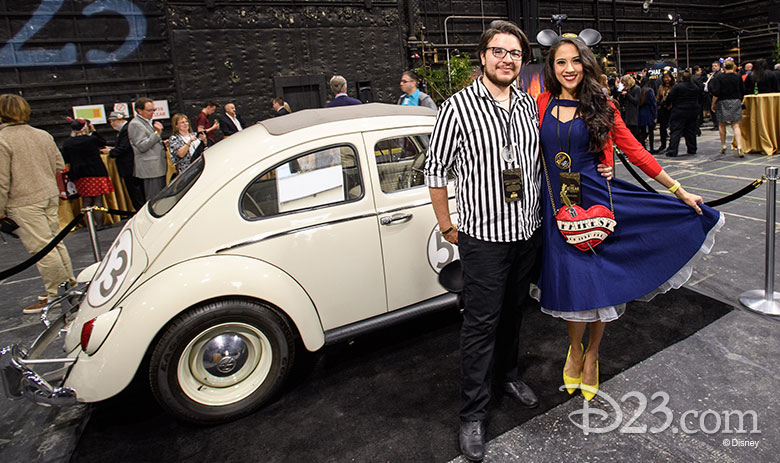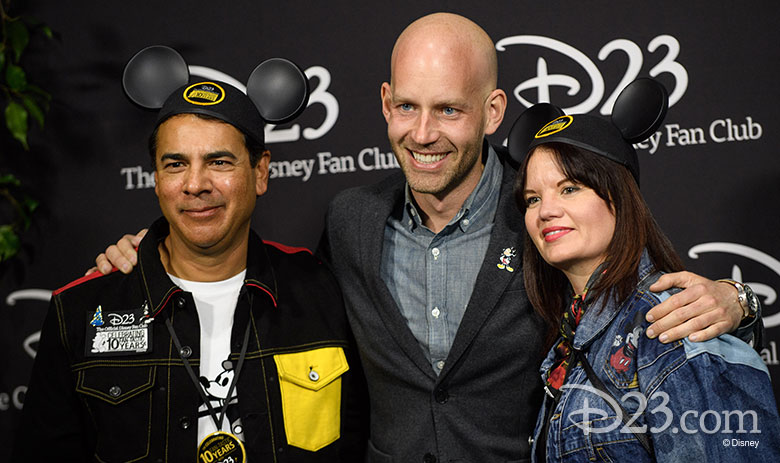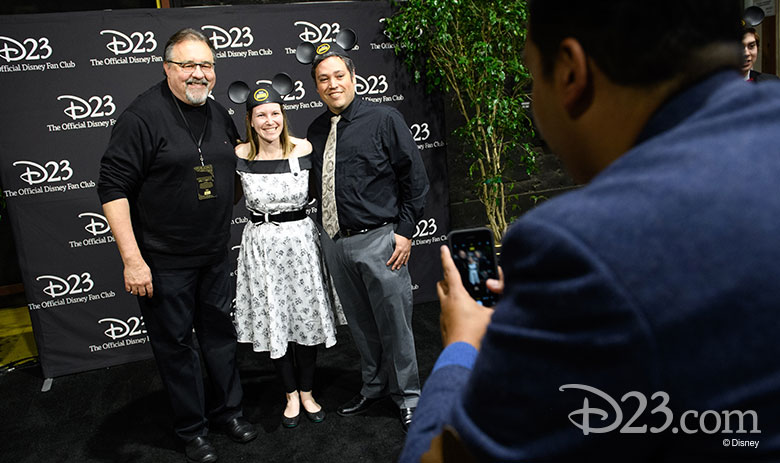 In Stage 1, The Walt Disney Archives brought out some fan-favorite CAR-acter photo opportunities for guests. The vehicles on display included The Electric Mayhem's Bus from The Muppets television series, Herbie the Love Bug, the car from The Absent-Minded Professor, and the front of Heimlich's Chew Chew Train from Disney California Adventure. Additionally, guests had the chance to meet with a variety of Disney Legends and luminaries and snap a picture or two!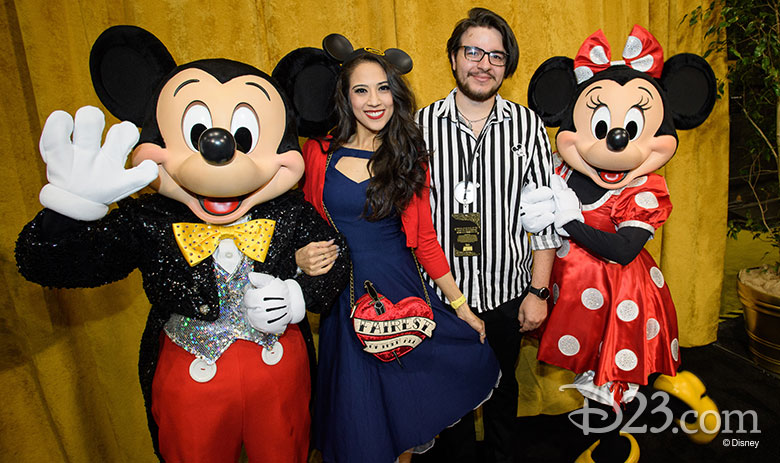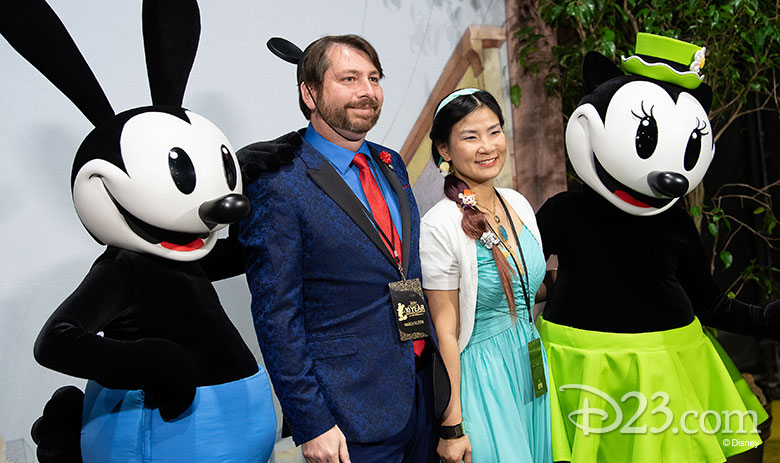 Of course, no party is complete without Mickey Mouse himself! He and Minnie Mouse joined the celebration in their glittering best, along with none other than Oswald the Lucky Rabbit and his sweetheart Ortensia. D23 Members loved having the rare chance to celebrate with such a classic couple.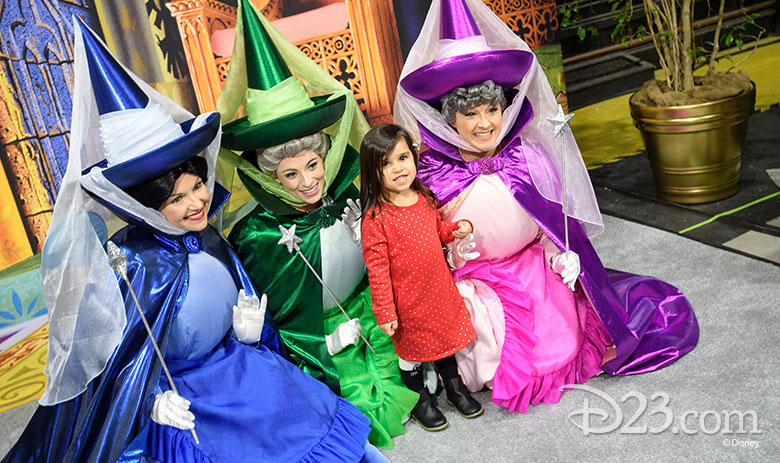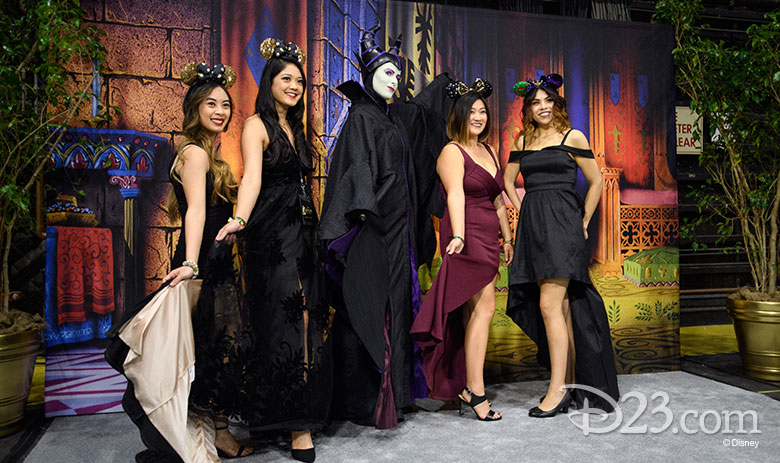 Also joining us were the three good fairies from Sleeping Beauty—Flora, Fauna, and Merryweather. And, (since we didn't feel like receiving any curses that evening) we even extended an invitation to the Mistress of All Evil herself, Maleficent, who graciously posed for photos with her future minions.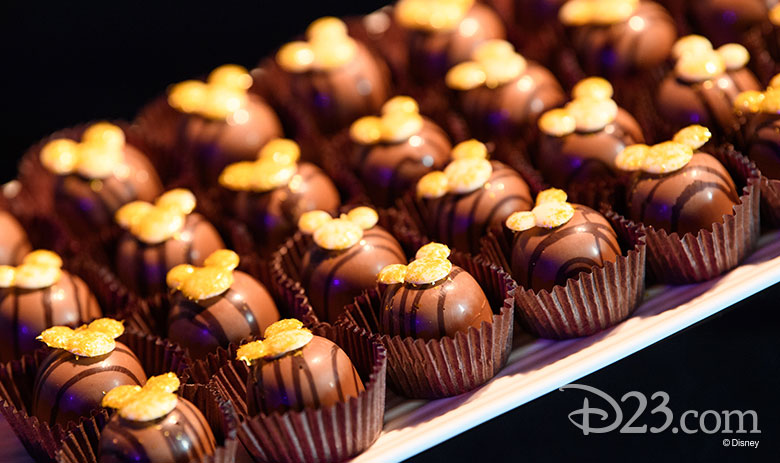 Over in Stage 2, guests enjoyed a delightful spread of treats and eats, including Walt's Chili and some sweet surprises from our friends at Sweet! Hollywood and Ample Hills Creamery. A live band provided jazzy covers of our favorite Disney tunes while everyone mingled and munched throughout the night.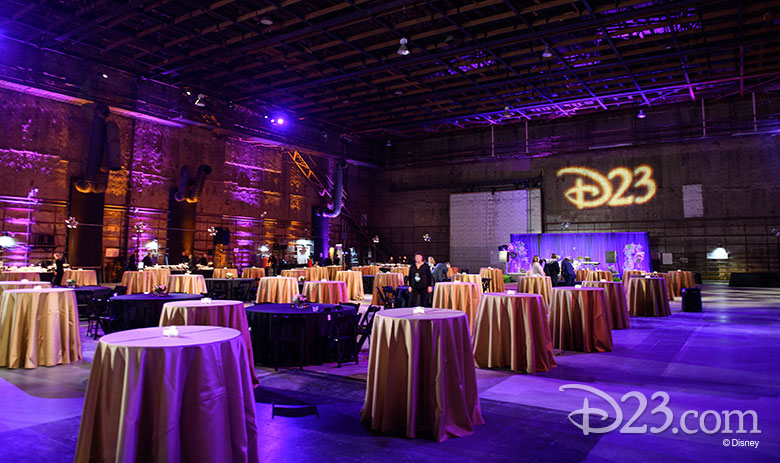 It was a night of magic and festivity for all, celebrating Disney with some of our favorite characters, legends, and luminaries, all in the soundstages where films and television series like Mary Poppins, Pirates of the Caribbean, and The Mickey Mouse Club were filmed. There was no better way for D23: The Official Disney Fan Club to kick off our 10th anniversary celebration! Thanks to everyone who joined us, and you can keep the celebration going right here on D23.com for our 10-year FAN-niversary celebration!