By Jocelyn Buhlman
Spring has sprung, and the urge to redecorate has possessed many of us who have grown a little too used to our usual haunts. Who hasn't been seized by the urge to hang some new paintings or replant a garden? The spirit of home improvement isn't limited to just the living—our ghoulishly delightful pals at Disneyland park's Haunted Mansion have been working on their own creepy changes to their ghostly retreat.
Our friends at Disney Parks Blog shared a video that offers a sneak peek at what you can expect when you visit the happy haunts next:
Among the changes is the return of a classic piece of art to the Haunted Mansion's queue: The original "April to December" changing portrait is now back in the mansion, with its beautiful subject undergoing her terrifying transformation in a new scene you'll discover before you board your Doom Buggy.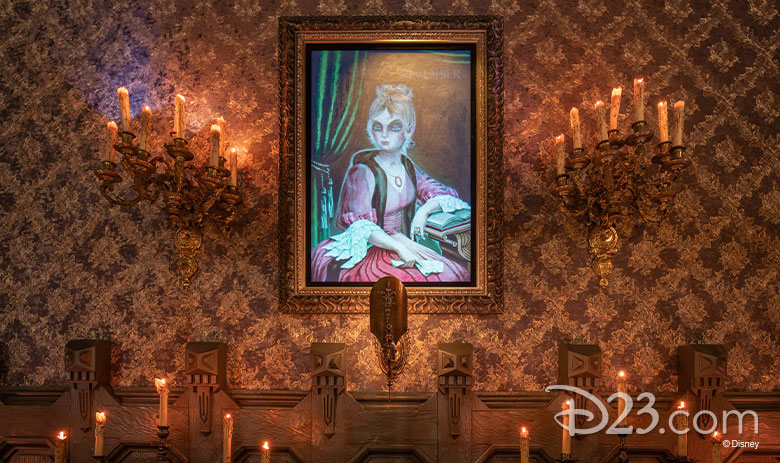 Along with the classic portrait, guests will also encounter a new, mysterious cat statue, inspired by early concepts of Haunted Mansion where a ghostly cat would follow guests on their journey. Now, this cat statue observes you as you board your Doom Buggy and set off on your adventure into the mansion.
Other elements that have materialized in the mansion include new details in the séance room, the attic, and the pet cemetery out front. Check out a sneak peek at the new landscaping around the site for dearly departed pets: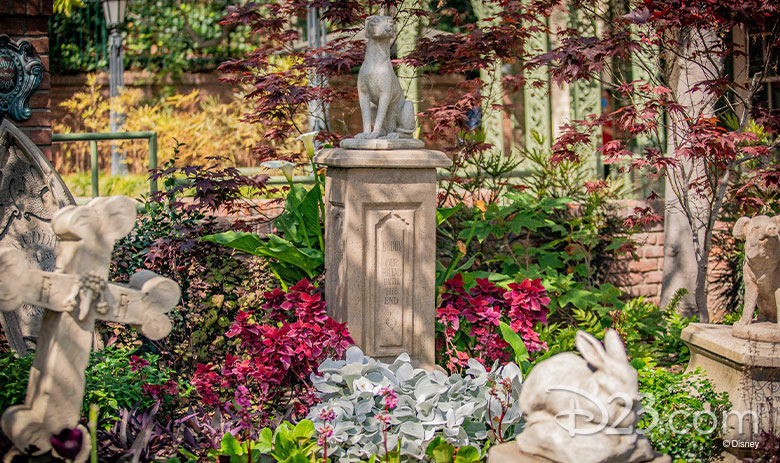 We can't wait for the planned reopening of Disneyland Resort's theme parks on April 30! Both a theme park reservation and valid admission ticket for the same park on the same date are required for guests ages 3 and up. Guests must have a valid theme park admission ticket in order to make a reservation. Theme park reservations will be limited and subject to availability and, until further notice, only California residents may visit the parks, and in groups no larger than three households, in line with current state guidelines. For details on how to make a theme park reservation, check out Disney Parks Blog's story here.
Stay tuned to D23.com for more news on Haunted Mansion as it materializes.