This month, as part of the Disney100 celebration, power up for The Wonder of Marvel! Assemble and celebrate your favorite Marvel stories and characters... Whether you are watching your favorite Marvel film, reading your favorite comic, or cosplaying your favorite character, there are so many ways to join in the fun!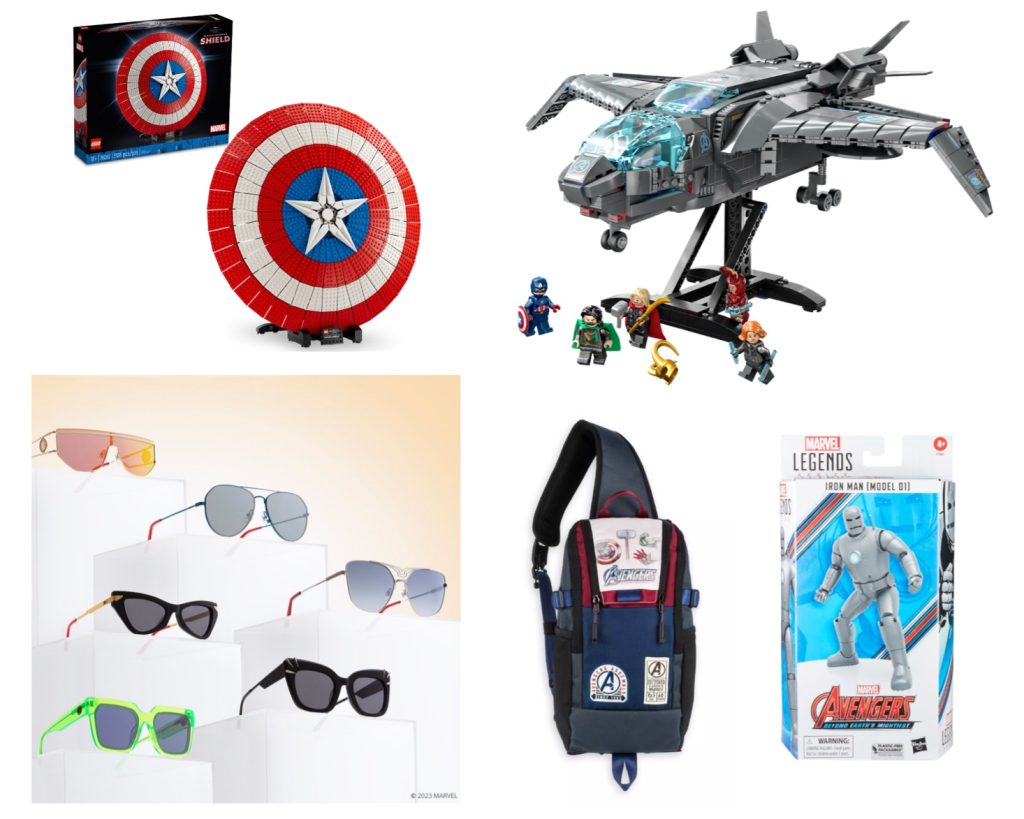 Avengers 60th Anniversary
This year is special since it's a celebration within a celebration, with the 60th Anniversary of the Avengers! Commemorate the occasion by showing off your inner hero: Want stylish shades like Tony Stark? Check out the Marvel x DIFF Beyond Earth's Mightiest, Avengers 60th Anniversary eyewear collection. More interested in collectibles? The Marvel Legends Series Iron Man (Model 01) is an Avengers 60th Anniversary action figure detailed to look like the Iron Man character from Marvel's Tales of Suspense comics. If you're a hero on the go, the Avengers Sling Bag by Heroes & Villains is ideal to carry your Super Hero gear. You can even build your Super Hero adventure with the LEGO Captain America's Shield and LEGO The Avengers Quinjet.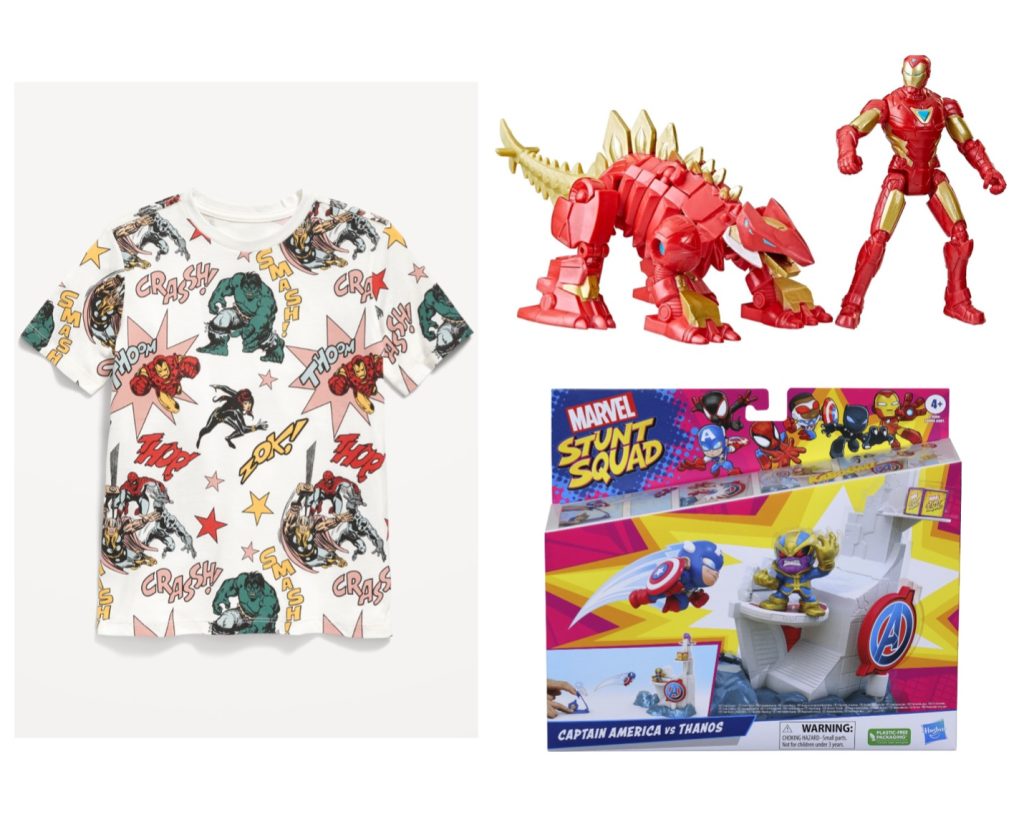 Super Hero Fun for Kids
Super Heroes AND dinosaurs? Yes, please! This Iron Man with Iron Stomper Mechasaur allows kids to play as their favorite iconic Marvel Super Hero with a pre-historic power boost to defeat enemies. If you are ready to SMASH like the Incredible Hulk, look no further than the Marvel Stunt Squad Captain America vs. Thanos Tower Smash Playset. For super style, the Marvel All-Over Graphic T-Shirt for Kids features Marvel heroes in a comic book design.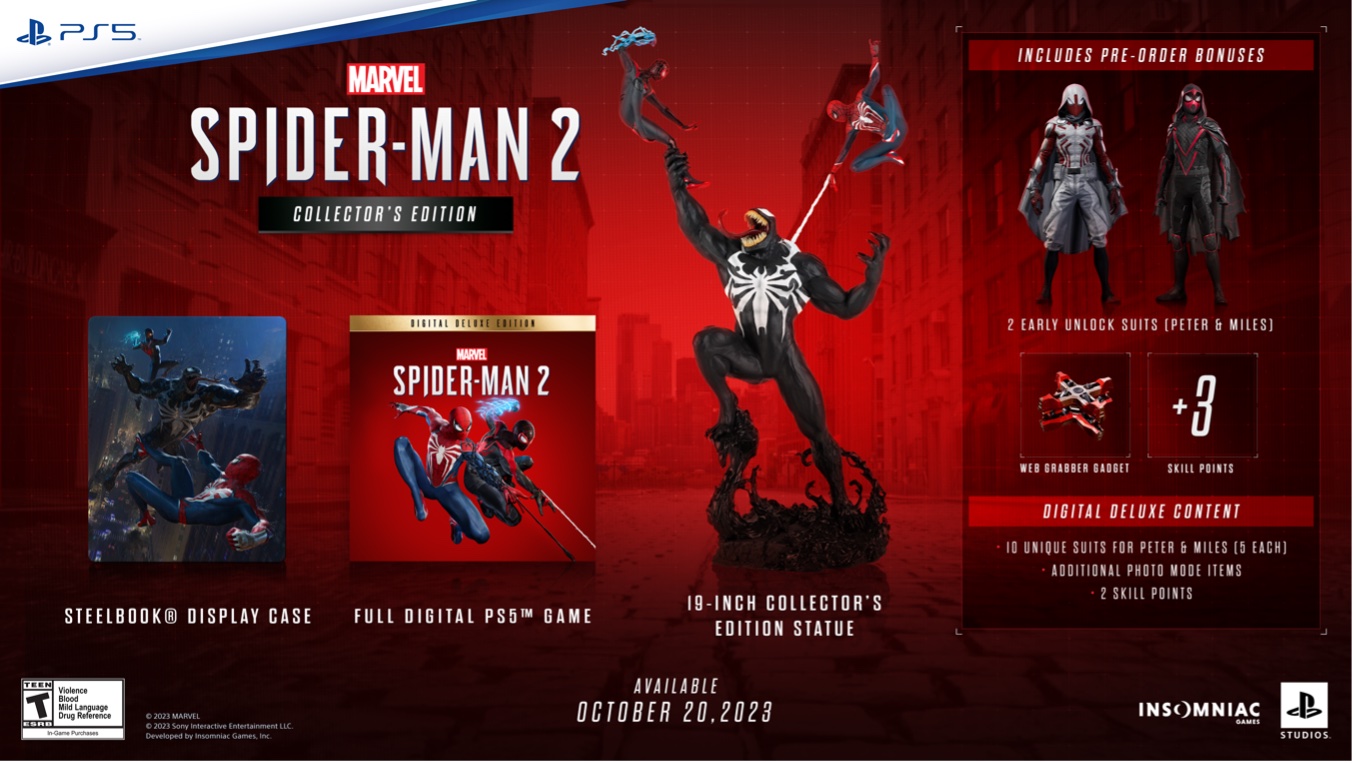 Swing Across Marvel's New York with Peter Parker and Miles Morales
On October 20, Marvel's Spider-Man 2, the highly anticipated next chapter in Marvel's Spider-Man story, arrives exclusively on PS5. If you're looking to take your gaming experience to the next level, check out the Marvel's Spider-Man 2 Collector's Edition. It includes the full game, early-unlock suits and gadgets, skill points, and much more—topped off with an impressive 19-inch Collector's Edition statue featuring our two Spider-Heroes, Peter Parker and Miles Morales, locked in battle versus the intimidating villain Venom. Want more? Watch the Story Trailer.
Ready for some heroic fun?! Visit the Times Square Disney Store on Friday, October 6, and Saturday, October 7, for Marvel's Avengers: Beyond Earth's Mightiest Celebration! There'll be Avengers-themed activities, photo ops, and some special surprises and giveaways.
For more Marvel product collections visit: