By Lyssa Hurvitz
Fans of Ahsoka Tano from all corners of the galaxy can celebrate the double-episode premiere of Star Wars: Ahsoka and showcase their fandom with exciting new collectibles, toys, accessories, and apparel. Inspired by the new original series streaming on Disney+, as well as Star Wars: Rebels, and The Clone Wars, check out some of our favorites below!
TOYS & COLLECTIBLES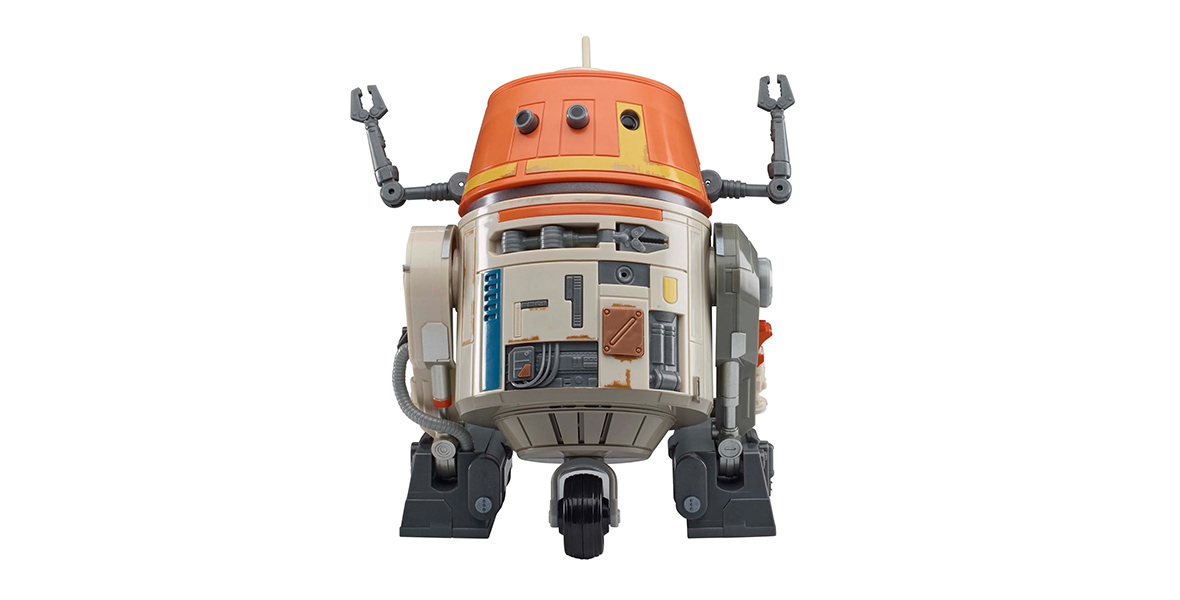 Collectors will love the new Star Wars Chatter Back Chopper Animatronic from Hasbro, available for pre-order now! This 7.5-inch-tall electronic toy features more than 40 sound and movement combinations, and responds to noises like talking, clapping, and music.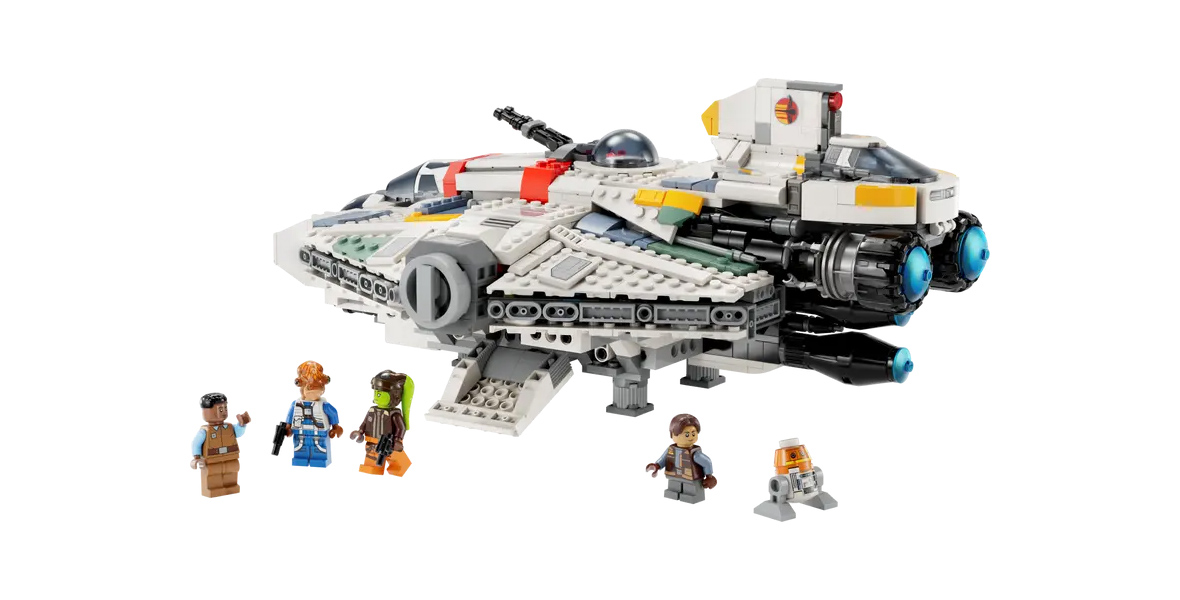 Fans of LEGO®, add the new LEGO® Star Wars™Ghost & Phantom II building set to your collection, available for purchase beginning today. Kids and kids at heart alike will love recreating favorite moments from Star Wars: Ahsoka in LEGO® form!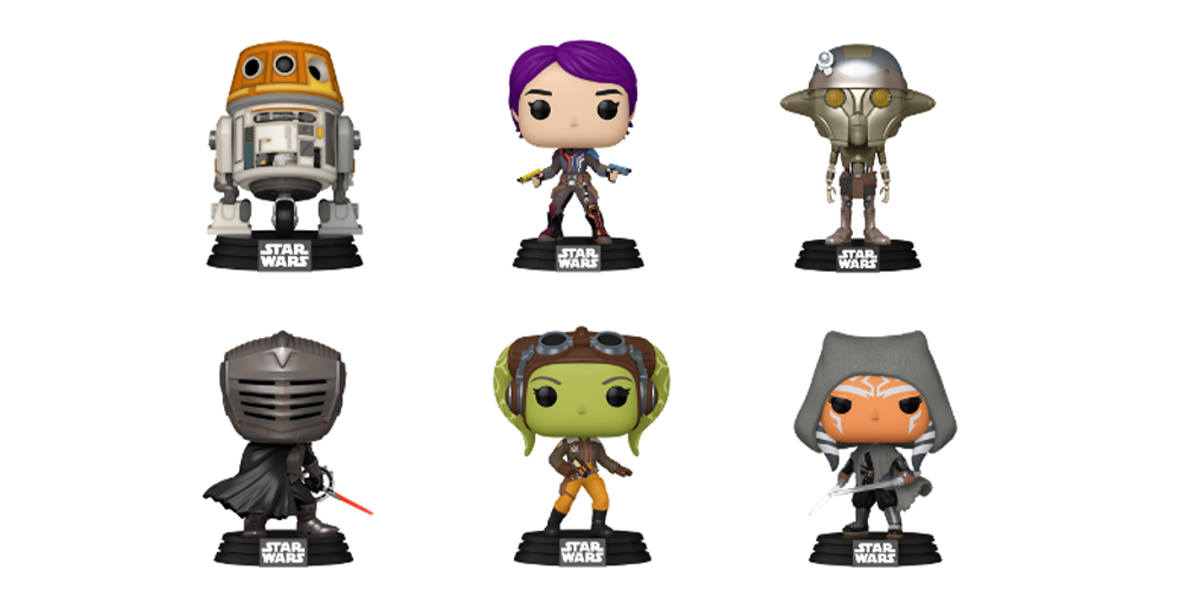 Funko fans, we've got something for you too! Check out the new Ahsoka-inspired Pop! Bobbleheads that were recently released, featuring Sabine Wren, C1-1OP, Huyang, Marrock, Hera, and Ahsoka Tano herself.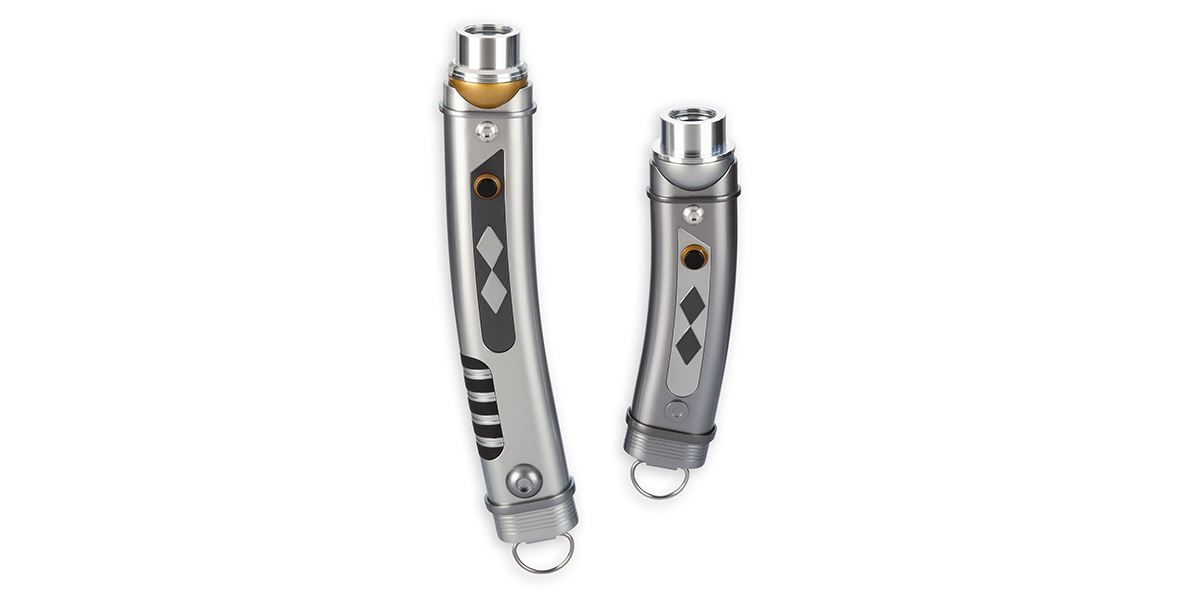 For those looking to brush up on their lightsaber training, be sure to check out the new Ahsoka Tano Legacy LIGHTSABER set from shopDisney. This detailed set of reproductions features a Single-Bladed Lightsaber and Shoto Saber, with their distinctive curved hilts and white blades, and includes impact sensors and unique impact sound effects—perfect for training!
APPAREL & ACCESSORIES
Update your closet with some new Ahsoka inspired apparel from Her Universe perfect for fall, including this Ahsoka Hooded Cape, Hera Twill Jacket, and Sabine Fleece Zip Up that just launched.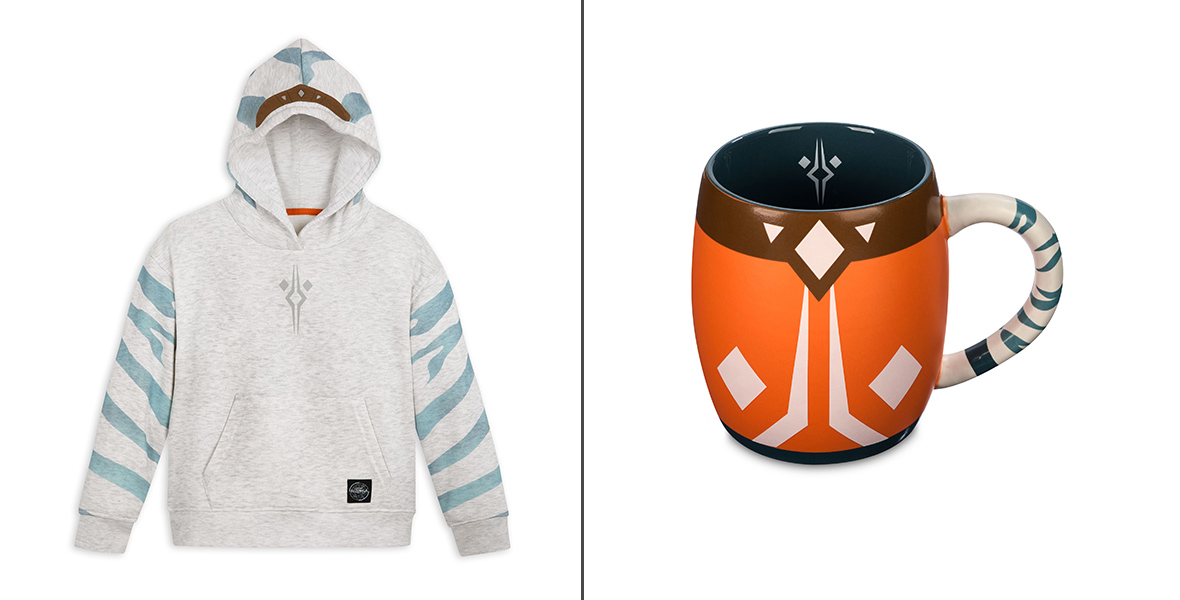 If you're looking to add a few casual pieces inspired by Ahsoka to your wardrobe, check out the new Star Wars: Ahsoka Collection available from shopDisney, including this pullover hoodie for kids that's perfect for showing off your fandom. Complete the cozy vibe with a new Ahsoka-inspired mug from the same collection.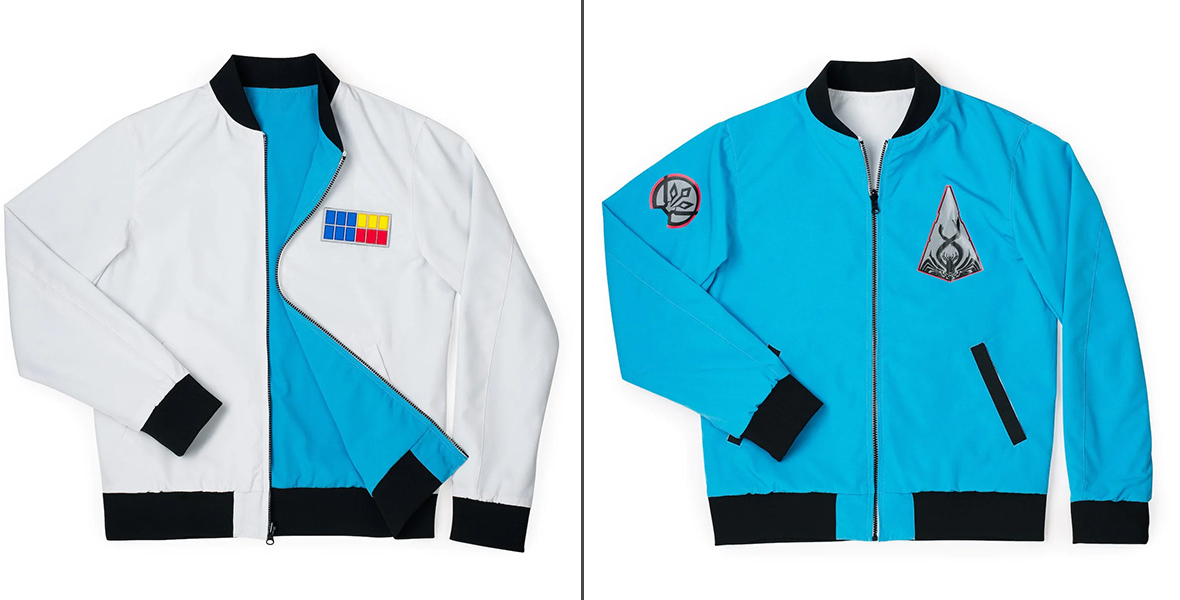 If the dark side is more your vibe, check out the new Star Wars Thrawn Reversible Bomber Jacket from RSVLTS, available now. The blue side of the bomber includes his Chimaera Star Destroyer symbols, while the reversible white side features a Velcro strip and comes with two interchangeable patches: Thrawn's rank insignia plaque and one all-black Star Wars box logo.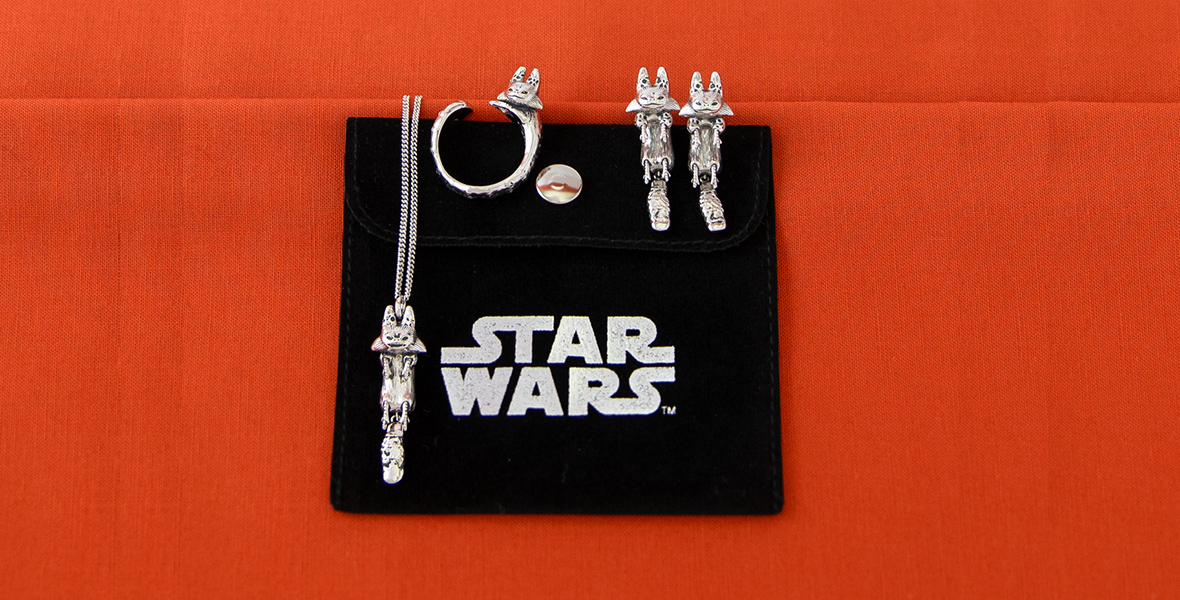 Accessorize and show off your love for the cutest cat in the galaxy with new jewelry from RockLove, including this adorable Loth Cat collection featuring a necklace, ring and earrings.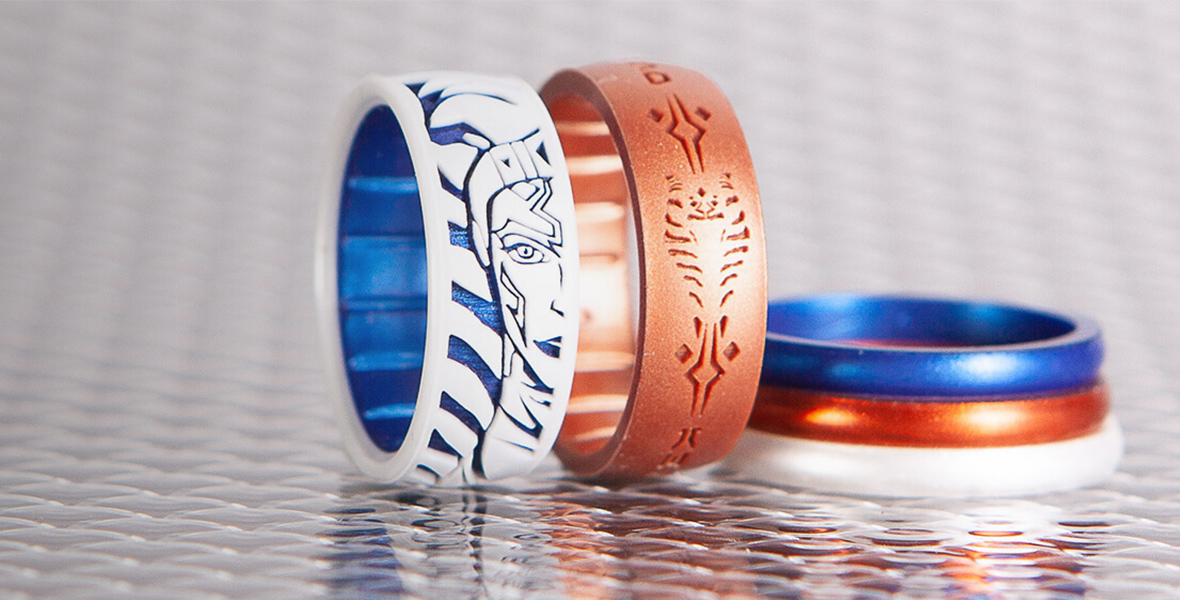 Fans can channel their inner warrior and the spirit of rebellion with a new Ahsoka Tano inspired silicone ring from Enso Rings, available in beautiful sapphire, copper, and pearl colors.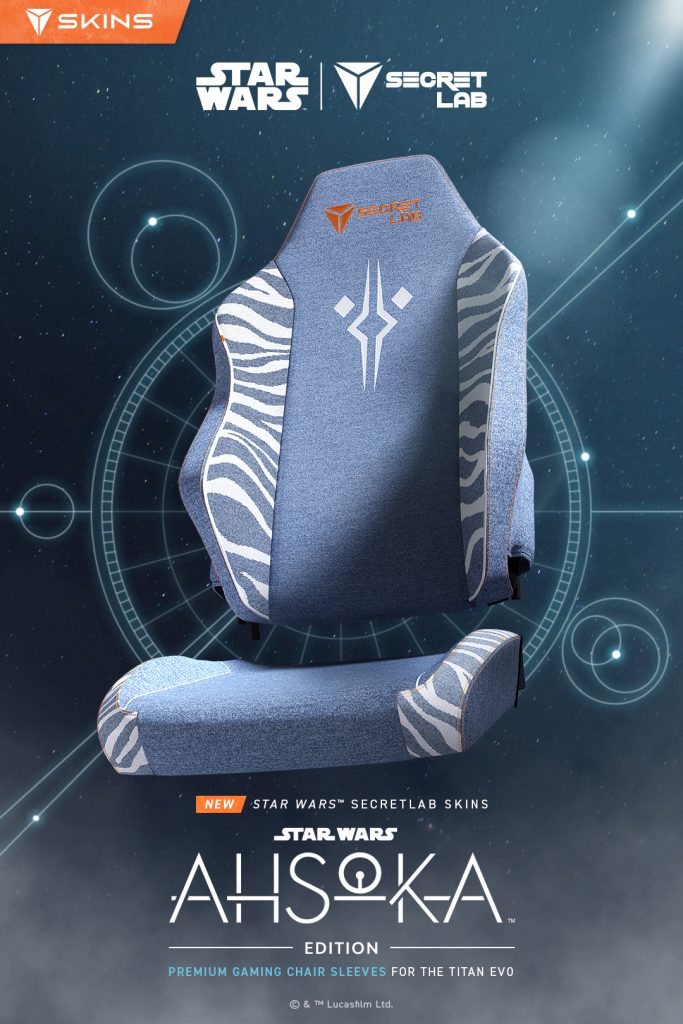 Switch up the look of your gaming chair with premium chair sleeves inspired by the former Jedi knight and rebel leader Ahsoka Tano. Designed for the Secretlab TITAN Evo.
In case you missed it, check out Jon Favreau and Dave Filoni interacting with some brand-new toys and collectibles inspired by Star Wars: Ahsoka! For even more products inspired by Ahsoka Tano and her adventures, visit shopDisney or your favorite major retailers, and be sure to stream Star Wars: Ahsoka on Disney+!