By the D23 Team
Native American Heritage Month celebrates the incredible contributions of diverse Native American and Alaska Native communities to U.S. history and culture. And speaking of culture, one way The Walt Disney Company has been expanding its own content is to make more of it available to Native American communities by offering films dubbed in several Native American languages.
If you're looking for a way to celebrate Native American Heritage Month in the comfort of your own home (or anywhere you can take a favorite streaming device!), here are several dubbed films currently available to stream—on either Disney+ or Hulu—and some interesting behind-the-scenes tidbits on how each dubbed version came to be: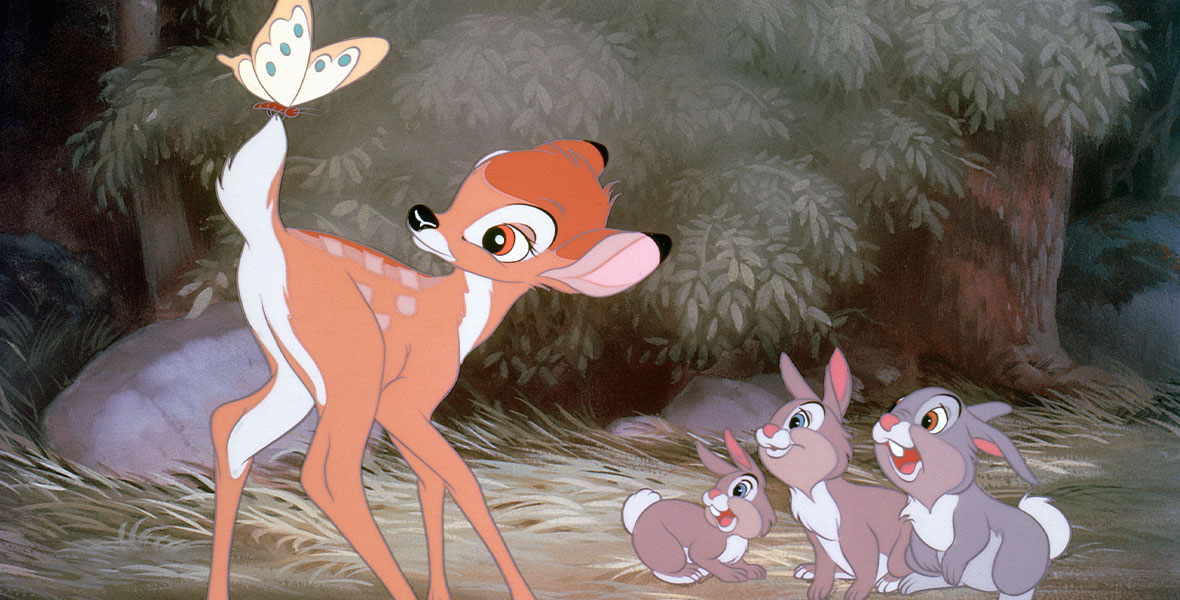 Bambi in Arapaho on Disney+
Disney's 1942 animated classic was first dubbed in Arapaho in the early 1990s, when this language had had approximately 1,000 speakers. Unfortunately, there are now fewer than 60 speakers—so the film is a helpful way to preserve the language. The process was initially driven by Dr. Neyooxet Greymorning, currently a professor at the University of Montana.
When the dubbed version of the film was recently added to Disney+, the folks at Walt Disney Studios Mastering made extra sure the physical film was in good working condition, ready to be digitally mastered for streaming use. You can find the Arapaho version as a bonus feature on the streaming service.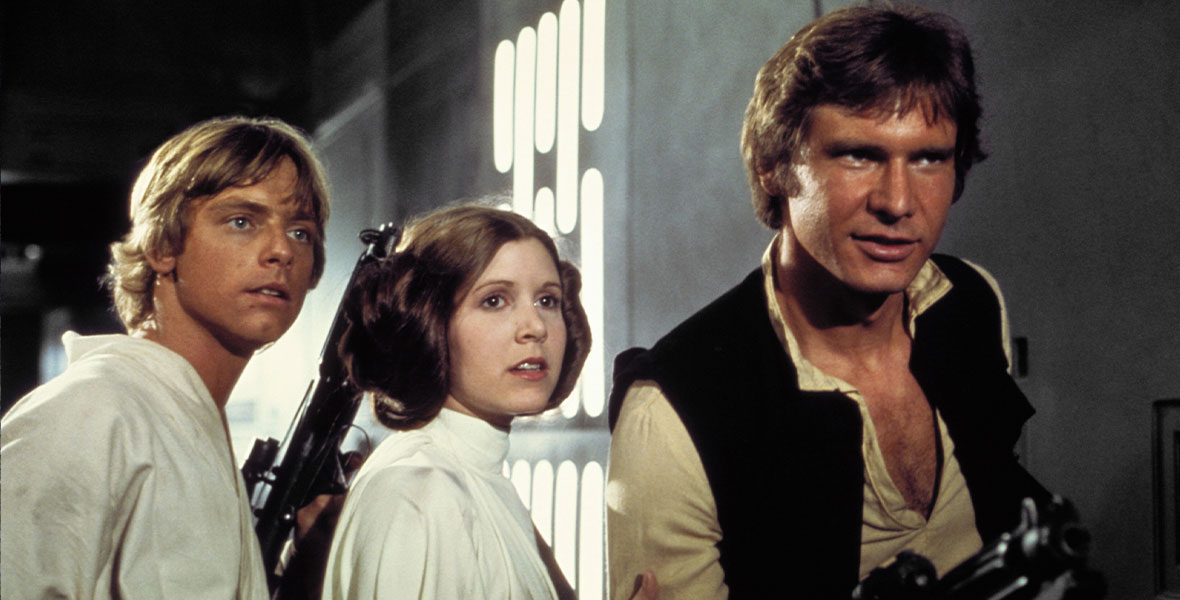 Star Wars: A New Hope in Navajo on Disney+
This version of Disney Legend George Lucas' 1977 blockbuster, the first of its kind, came about in 2013—and it's all thanks to Star Warsfan Manuelito Wheeler, who emailed and called Lucasfilm consistently over a 16-year period to see if they'd be interested in making a Navajo-language dub of the film. His amazing persistence paid off; as he told our friends at StarWars.com in 2021, "This project, it welcomed Native people to be part of the Star Wars universe… Now, our Navajo young people just have this attitude of like, 'Oh wow, cool.' They're excited about it. 'Yeah! That's what we do now. We can do it.' Star Wars has the ability to do something like that."
Look for the dubbed version of the film as a bonus feature on Disney+.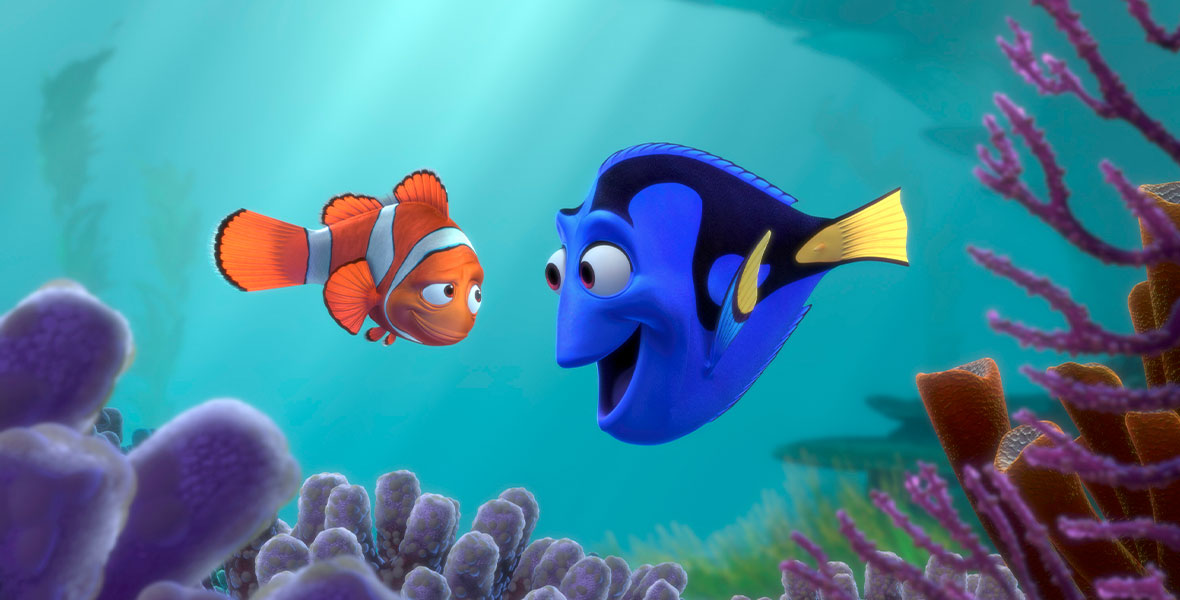 Finding Nemo in Navajo on Disney+
This 2003 Disney and Pixar animated hit was Disney's second film to be dubbed in Navajo, in 2016—and, like Star Wars: A New Hope, exclusively features members of the Navajo Nation who'd never worked as actors before! Alongside Navajo linguists, the cast worked with Rick Dempsey, senior vice president of Disney Character Voices, to bring their roles to life.
This version of the film also features an original song by Fall Out Boy frontman Patrick Stump—who is not Native American, but who sang the song in phoneticallyNavajo. Find this version as a bonus feature on Disney+.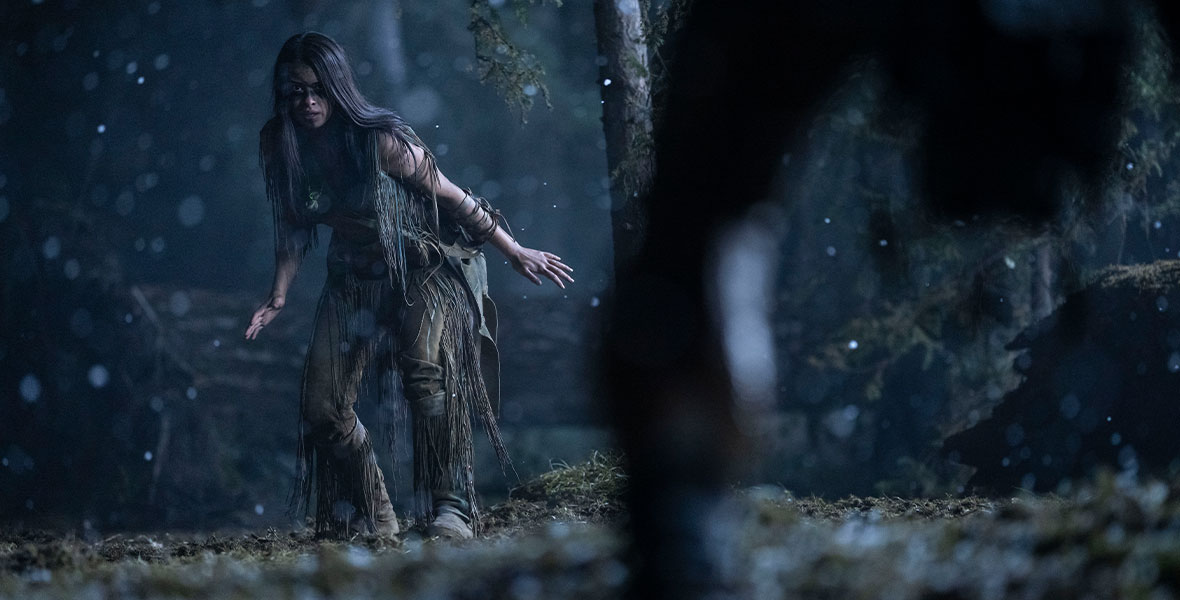 Prey in Comanche on Hulu in the U.S. / on Disney+ and Star+ internationally
This 2022 release from 20th Century Studios—the newest entry in the Predator film franchise—has the distinction of having its Comanche dub recorded by its original cast… who all learned their lines in multiple languages for just this reason. Jhane Myers, Prey's executive producer, is Comanche (and Blackfeet) herself, and she spoke frequently of the importance of authenticity in the runup to the film's release: "I've never seen a feature fully in my language," Myers said at the time. "And one thing we do as Native people when we watch films, we watch to see if they can get one or two things right… For me to have the language in there, that was most important—and we pitched it that way to the studio."
You can find the dubbed version of Prey on Hulu (on its own tab on the "details" page), and as a bonus feature on Star+ in Latin-American countries and Disney+ (Star) elsewhere internationally.