By Mike Bonifer, senior publicist on TRON (1982); author of The Art of TRON
It has been 40 years since we first entered the grid in Disney's TRON. User—it is time to digitize yourself and find the correct "data," or should we say "answers," to our TRON trivia quiz!
Which video game would Jeff Bridges play on the TRON film set prior to performing his scenes in "cyberspace"?
b). Battlezone. Bridges called playing the game right before performing a scene "getting in the 'Zone." He would sometimes keep the crew and the rest of the cast waiting for several minutes while he got there!
Which of these video games was stolen from Bridges' character, Flynn, by his employer, ENCOM, and its malicious Master Control Program?
d). Space Paranoids. The other two games Flynn accuses the MCP of stealing from him are Matrix Blaster and Vice Squad.
Which real-world Alan was the inspiration for Bruce Boxleitner's computer-scientist character in TRON, Alan Bradley?
a). Alan Kay is a renowned computer scientist, best known for his development of object-oriented programming and the Graphical User Interface (GUI). He was a technical advisor on the early development of TRON.
How many layers of photography were required to produce scenes set in TRON's glowing computer world?
d). According to TRON animation cameraperson, Glenn Campbell, it was 19. The circuitry, faces, and environments were all photographed in black-and-white live action on large format 70mm VistaVision film; every frame was then blown up to 12"x 20" cels and re-photographed with animation cameras using color filters and backlight to produce TRON's brightly glowing world.
The film's co-director of visual effects, Richard Taylor, predicted the film would do what?
a). "Melt the Naugahyde off the La-Z-boys of middle America." Taylor was also frequently quoted as saying "TRON will remind people of something they've never seen before."
What director of a hit Disney animated feature film married a scene supervisor on TRON?
a). Chris Buck met Shelley Hinton, who—as a scene supervisor on TRON—had an office in the Disney Animation building, where Chris also worked at that time. Chris and Shelley got married several years later, in 1989.
What role did TRON director Steven Lisberger play in a cameo appearance in TRON: Legacy?
b). In his cameo role, Lisberger portrays a drink-serving program named Shaddix at the End of the Line Club.
Celebrate 40 Years of TRON by Testing Your Trivia Skills
Well, we've reached the end of the line. How did you do?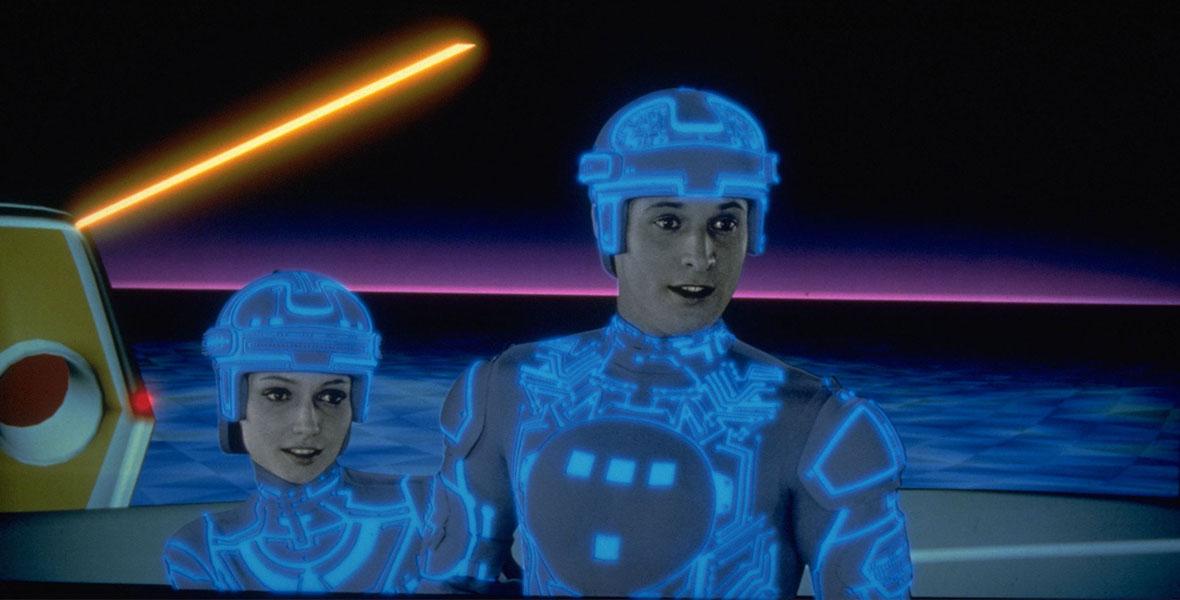 Let us know your results on social media and stay tuned to D23.com for more trivia challenges.