By Peyton Liebler
Seek the ways of the sorcerer with this magically inspired pin! Look back on 35 wondrous years of Willow with this D23-exclusive keepsake. A must-have accessory for any superfan of this hit film, celebrating its 35th anniversary this year.
Inspired by Willow (1988): When young Willow Ufgood finds an abandoned baby girl, he learns she is destined to end the reign of the wicked Queen Bavmorda. Willow must protect the child and find a way to uncover the secrets of his mystical landscape in order to ensure safety and security for the future of his home. Since debuting in 1988, Willow has captured the hearts of fans worldwide, inspiring a legacy that includes a special series of the same name on Disney+.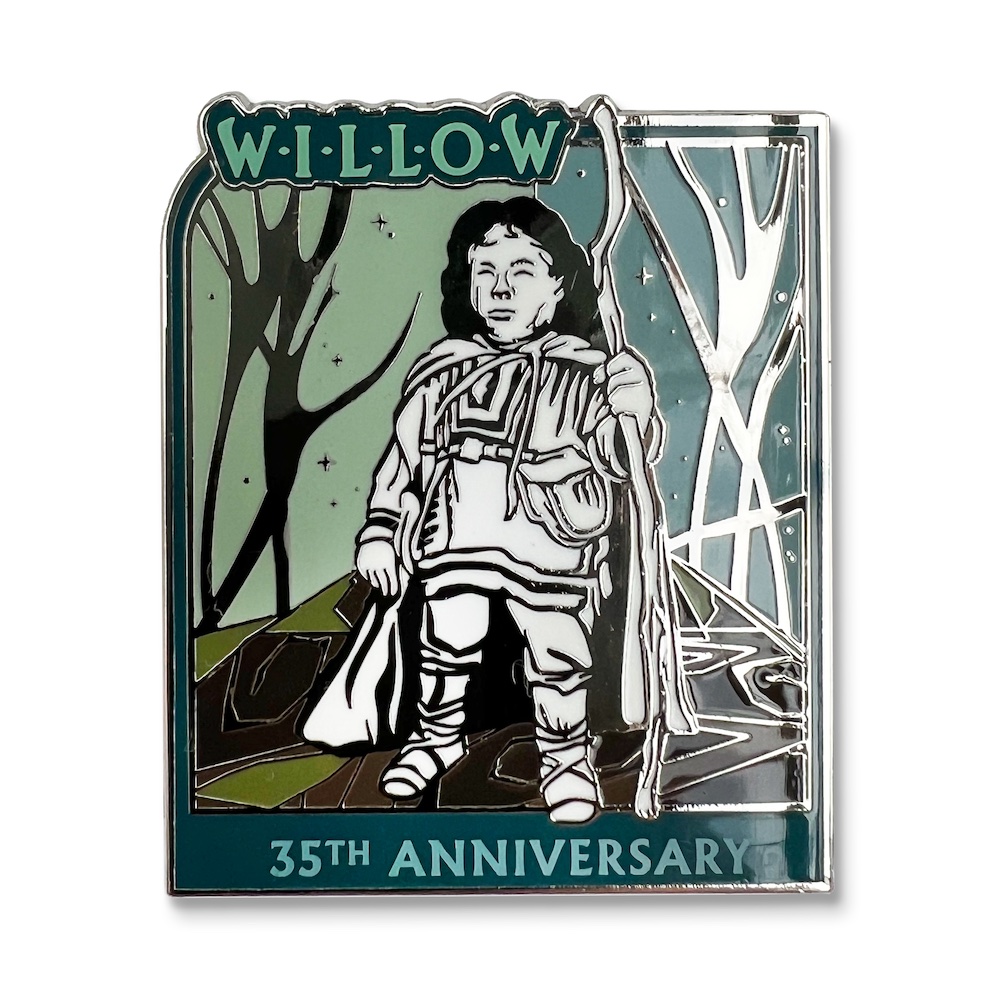 D23-Exclusive Willow 35th Anniversary Limited Edition Pin
Venture into a mystical world unlike any other with this D23 Gold Member-exclusive pin! This pin is the most magical way to celebrate 35 years of Willow. Featuring the titular magician, Willow Ufgood, this pin is special for anyone looking to make a journey to discover what lies beneath the most mysterious of prophecies. Start your adventure and get this pin now!
Our D23-Exclusive Willow 35th Anniversary Limited Edition Pin,* offered in a limited edition of 750, is available to D23 Gold Members at 8 a.m. PST on shopDisney on Tuesday, May 16, 2023.
Not a D23 Gold Member?
Sign up today to access limited edition merch
and year-round discounts and offers!
*Available while supplies last. To purchase, you must log in to shopDisney.com with the Disney account tied to a D23 Gold Membership. These pins are sold for $18.99 each, plus applicable sales tax. Maximum of two (2) pins of this style for purchase per D23 Gold Member for online orders. Shipping not available to P.O. boxes; shipping and handling fees may vary for all online orders. Other restrictions may apply. All information is subject to change, including, but not limited to, artwork, release dates, editions sizes, and retail prices.