By William Keck
Producers and forward-thinking special effects wizards reunited with Tron himself, actor Bruce Boxleitner, for a nostalgic look back at the movie TRON—celebrating the 40th anniversary of the ground-breaking sci-fi classic's release. As the panelists shared stories about how they brought the futuristic film to life, giant monitors showcased original concept art and rare behind-the-scenes photos, along with historic snapshots taken outside Hollywood's historic Grauman's Chinese Theater, where the film was first screened.
The biggest audience reaction came when a racy, never-before-seen clip was revealed showing Tron and Lora (Cindy Morgan) sharing a sexy private moment within the computer-generated grid. In the deleted scene, Lora is tracing her finger around the illuminated lines of Tron's costume, showing him how the lines can help guide him through the grid like a map. As Lora's finger extended further down Tron's costume, Lora could be heard saying, "Follow this all the way down…" before the screen suddenly went dark.
Boxleitner remembered being up on a horse while shooting a Western movie when he first read the script for TRON. Although he wasn't able to quite wrap his head around what the film would actually be about, he had recently lost the part of Luke Skywalker to Mark Hamill and decided to give it a shot.
In a surprise video greeting during TRON's 40th anniversary celebration, Morgan recalled how the film's writer/director, Steven Lisberger, helped her conceptualize an environment that would be created only after her filming was completed—including graphics of what the lightcycle vehicles would eventually look like. "I found the reality in the other actors' eyes," she explained, before thanking fans for four decades of support and enthusiasm.
Producer Donald Kushner recalled having to "sell" Disney on the idea for TRON. Ultimately, he got a greenlight only after he claimed another studio had expressed interest. But the studio had one condition: He and Lisberger had to create a sample effects reel, "which—by the way—we didn't," Kushner confessed. "We figured if we could get the plane in the air, we'd figure out how to land it."
Visual effects supervisor Richard Winn Taylor II recalled how he took home a white motocross helmet and plussed it with tape to create the grid players' helmets the night before they were to be featured in scenes. "We were inventing what we were doing as we went along," he admitted.
John Scheele, the film's effects technical supervisor, inspired laughs when he spoke about how he was recruited to help airbrush away unanticipated strange glowing effects emanating from the actors' nether regions.
Boxleitner did take a moment to acknowledge his co-star and lifelong friend Jeff Bridges, who played brilliant computer programmer Kevin Flynn. "He still calls me 'the Tronster,' and I call him 'Flynnster,'" said Boxletiner, who was mourning the recent loss of actor David Warner, who played the villainous Ed Dillinger. "I was hoping he would make the event," Boxeltiner said of Warner, who passed away in July at age 80.
"I owe a great deal to this film," said Boxleitner, who credited the classic for helping him land future sci-fi projects, including Babylon 5.
The panel ended by looking forward to the spring 2023 opening of TRON Lightcycle/Run, a new high-speed coaster opening in Tomorrowland in the Magic Kingdom at Walt Disney World Resort. Scot Drake, the Imagineer who oversaw the attraction's debut in Shanghai Disney Resort, recalled that his initial challenge was "to immerse guests in the grid like never before…. When you get launched into the grid, face first… it's something you never forget!"
"I need to ride that thing!" Boxleitner proclaimed. And judging by the audience's cheers, he's not alone in feeling that anticipation!
Here's a gallery from the D23 Expo panel celebrating TRON's 40th anniversary.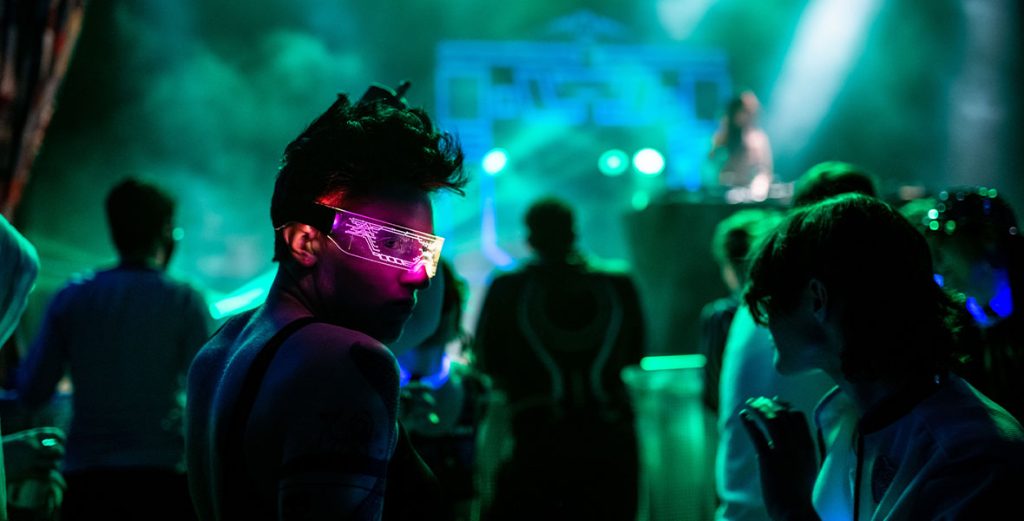 Event Recaps
D23 Members Dance on the Grid in San Diego
As fans gathered for San Diego Comic-Con, D23 Gold and General Members were invited to celebrate 40 years of Tron with an all-out dance party. D23 Members "derezzed" on July 22 at the House of Blues San Diego, where they danced across the Grid in the themed celebration!
Take your Disney fandom to the next level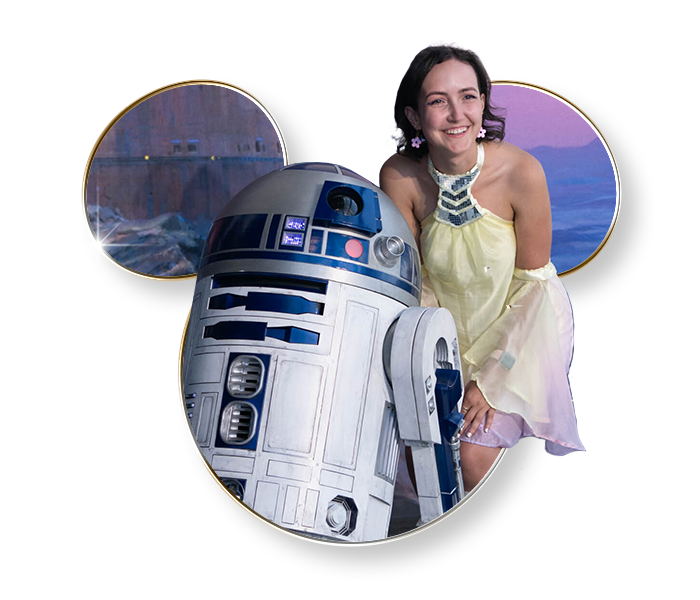 Annual Collector Set.
Can't-miss events.
Quarterly publication.
Exclusive discounts.
The Ultimate Disney Fan Community.