By Emma Zomerman
As fans gathered for San Diego Comic-Con, D23 Gold and General Members were invited to celebrate 40 years of Tron with an all-out dance party presented by Enterprise. D23 Members "derezzed" on July 22 at the House of Blues San Diego, where they danced across the Grid in the themed celebration!
Guests arrived in their most cyber-chic patterns, including Identity Discs, light suits, and coded circuity ensembles to light up like the night at the End of Line Club. Upon checking in, D23 Members were handed a light-up wristbands before being digitized into the Grid while passing through a special transmission displaying the D23 Derezzed logo and some of the most epic Tron moments! This welcomed them into a digital world of video games, light cycles, and electronic music.
Guests entered with electric energy as the music hall was transformed into the Grid and special musical guests helped them upload even easier. Opening the night was DJ Jason Bentley, former music director of KCRW, who served as music supervisor on the Tron: Legacy soundtrack. Bentley played the perfect set, which included some rarely heard tracks, to uniquely welcome guests to this Tron event. After Bentley got the crowd pumped up, one of today's hottest names in electronic music, DJ Qrion, excited the crowd. With her track list of energetic beats and lush synth textures, DJ Qrion kept the crowd dancing the night away.
For programs in need of a reload, D23 provided sensational snacks and some liquid energy to help them power up for the rest of the night. Additionally, guests needing to "pause their game" while on the dance floor could make their way over to Flynn's Arcade, where they had the chance to beat their high score on classic games, including Tron.
After users won their game, all guests earned Bandwidth points to take them back to reality. Enterprise provided every guest with a commemorative D23 Derezzed button so they could remember this night for years to come.
After a night of glitching and derezzing, we were honored help celebrate this iconic movie, celebrating its 40th anniversary this year! On behalf of the D23 Team, we hope the memories made that night made your leaderboard and became a part of your legacy. We know we'll be adding a selection of pictures to our own I/O Tower for the electric outfit inspiration alone and were beyond excited to show what it's like to embrace Tron on both sides of the screen.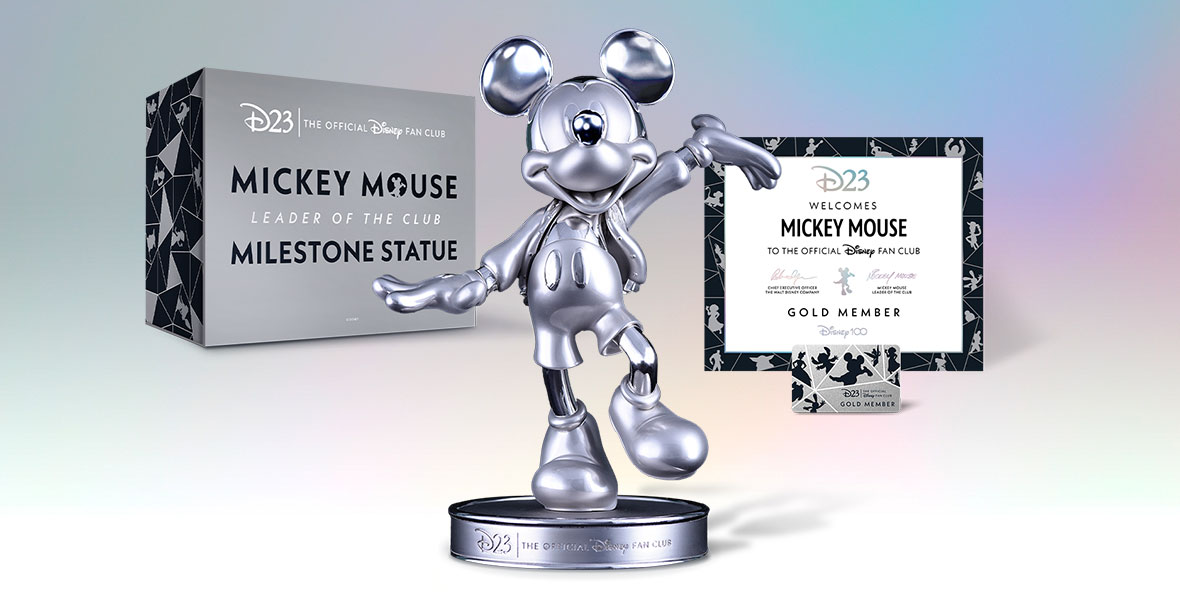 Get More Disney with D23 Gold Membership
Enjoy exclusive discounts and access to special events and merch.
Also includes our quarterly publication and annual Collector Set.