By Beth Deitchman
The Johnsons are back! ABC's Emmy®– and Golden Globe® Award-nominated comedy series black-ish kicks off its seventh season on Wednesday, October 21 (9:30 p.m. EDT) with an episode that takes the family—and viewers—back to the beginning of the global pandemic. First responder Bow (Tracee Ellis Ross)—an anesthesiologist—receives praise from the rest of the Johnsons for her role as a frontline worker, and Junior (Marcus Scribner) is her biggest fan. But over time, the family loses their enthusiasm for the quarantine, and Bow discovers someone in the household is breaking lockdown rules. Meanwhile, Dre (Anthony Anderson) tries to convince everyone that he, too, is an essential worker.
The initial plan was for season seven to begin later in the 2020–21 season, but current events dictated that black-ish would return to the schedule earlier in the fall, so that it could continue to tell stories that are about "now" in the moment when they're most needed. In making the announcement, Karey Burke, president, ABC Entertainment said, "black-ish has a long-standing history of shining a light on current events and honoring Black voices through the lens of the Johnson family. After speaking with Kenya and our creative partners, we decided it was important to tell these meaningful stories during this moment in time, so we are adjusting our premiere schedule and are committed to doing whatever it takes to bring this series back as soon as we possibly can. Following recent monumental events, it's imperative that the dialogue continues and empowers viewers to raise their voices, and there is no other show that does that like black-ish."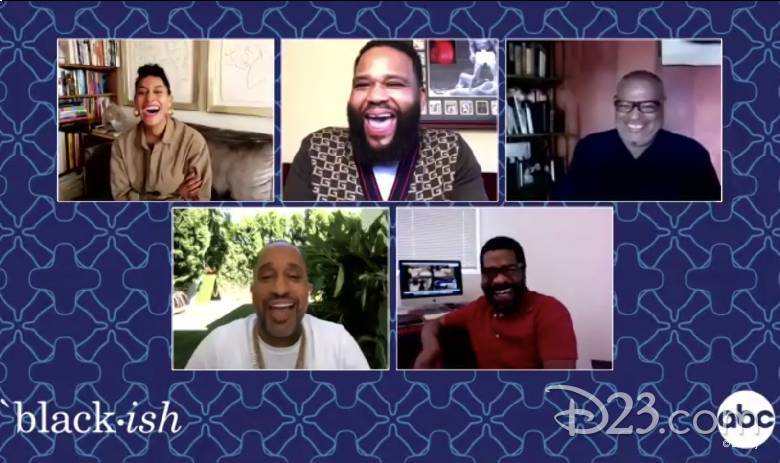 The stars of black-ish and series creator Kenya Barris shared their excitement for the show's earlier-than-anticipated return during ABC's recent TCA press event. Barris shared that everyone was in agreement that in years past, black-ish has been "an amplifier" for cultural and social issues. "We felt like during this time in particular, the show would be unusually but importantly necessary," he said, adding that ABC shared that opinion and, through a team effort, black-ish returned to production, safely and following all recommended protocols.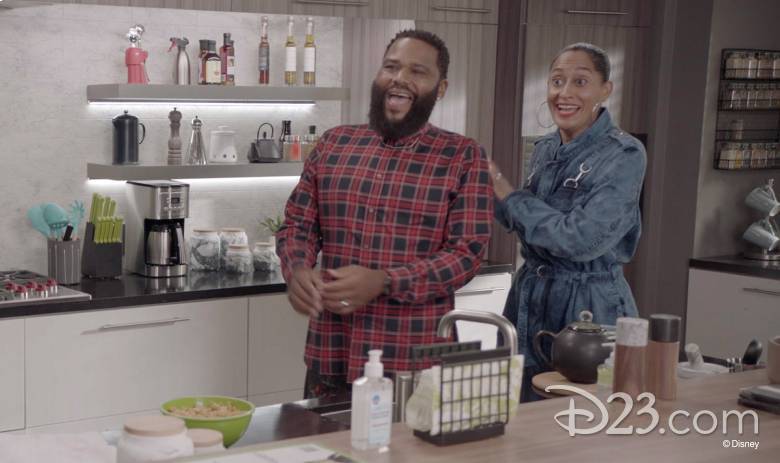 Ahead of returning to the soundstage, however, the cast of black-ish returned to their roles through animation. On October 4, ABC aired a standalone television event featuring two back-to-back episodes of black-ish, with the second being the first-ever fully animated episode. Oscar® winner Matthew A. Cherry (Hair Love) directed both episodes of the election-themed special. The decision to try animation was motivated by a desire to be "pandemic-proof," Barris explains, and it was sparked by a suggestion from Tracee Ellis Ross. "The animation idea actually came out of my desire to stay safe from COVID," she recalls. She approached Karey Burke to discuss how they might be able to get back to work quickly, and wondered, "Would there be a way for us to do an episode that was animated?"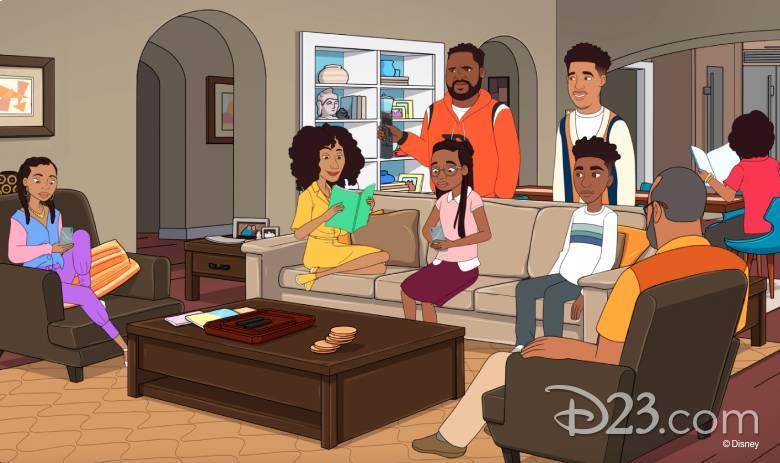 Led by executive producer Courtney Lilly, Barris says that the animated episode came together quickly. "This is a group of people who had been working together, and everyone is putting egos aside. People stopped talking about who did what, and what was what, and who was this, and it was, like, 'What's the best way to get this done?' I'm really, really, really proud of what it came out to be," he said. If you missed the black-ish election special when it first aired, it's available for streaming now on Hulu and on ABC.com.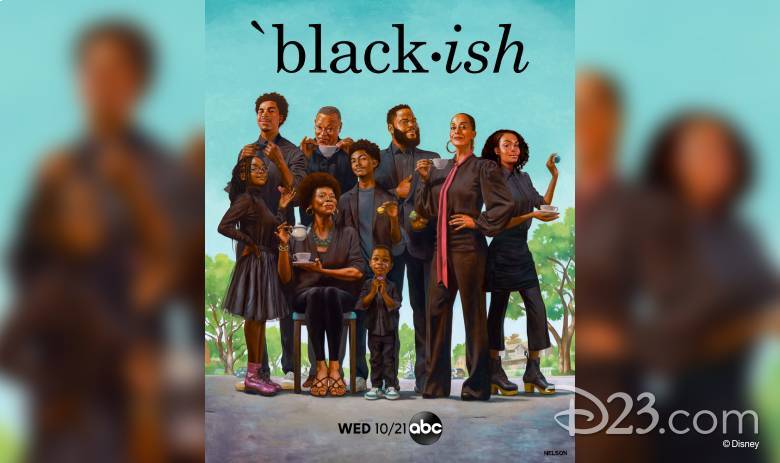 In addition to the animated special, black-ish also unveiled another exciting artistic expression to represent the show beautifully and authentically. Season seven's key art has been painted by esteemed and award-winning American author and artist Kadir Nelson, who has created a stunning family portrait of the Johnsons. Nelson's work, which frequently graces the cover of The New Yorker magazine, can be found in the permanent collections of notable institutions including the United States House of Representatives, the Smithsonian's National Portrait Gallery and the National Museum of African American History and Culture. Through his art, he focuses on historical narratives and heroic subjects in American culture.
black-ish stars Anthony Anderson as Andre "Dre" Johnson, Tracee Ellis Ross as Rainbow Johnson, Yara Shahidi as Zoey Johnson, Marcus Scribner as Andre Johnson Jr., Miles Brown as Jack Johnson, Marsai Martin as Diane Johnson, Laurence Fishburne as Pops, Jenifer Lewis as Ruby, Peter Mackenzie as Mr. Stevens, Deon Cole as Charlie Telphy, and Jeff Meacham as Josh. The series was created by Kenya Barris and is executive produced by Barris, Courtney Lilly, Laura Gutin Peterson, Anthony Anderson, Laurence Fishburne, Helen Sugland, E. Brian Dobbins, and Michael Petok.