By Zach Johnson
Fire of Love, from director and producer Sara Dosa, tells a story of creation and destruction, following two bold explorers as they venture into the unknown—all for the sake of love. Indeed, Katia and Maurice Krafft loved two things: each other and volcanoes. For two decades, the French volcanologist couple roamed the Earth, chasing eruptions and documenting their discoveries. Ultimately, they died in a 1991 volcanic explosion, leaving a legacy that enriched our knowledge of the natural world.
Dosa says she was inspired to make Fire of Love while finishing her first film, The Seer and the Unseen (2019), a verité documentary set in Iceland. "Iceland is a volcanic island, and as we were looking for archival imagery of erupting volcanos in Iceland—that's when we first learned of Katia and Maurice Krafft," Dosa recalls. "My team and I instantly thought, 'Wow, this footage is spectacular.'" Dosa was excited by the Kraffts' love for each other and for the Earth, but what sealed the deal was their treasure trove of footage. "We thought, 'Wow, this is really a film we want to make.'"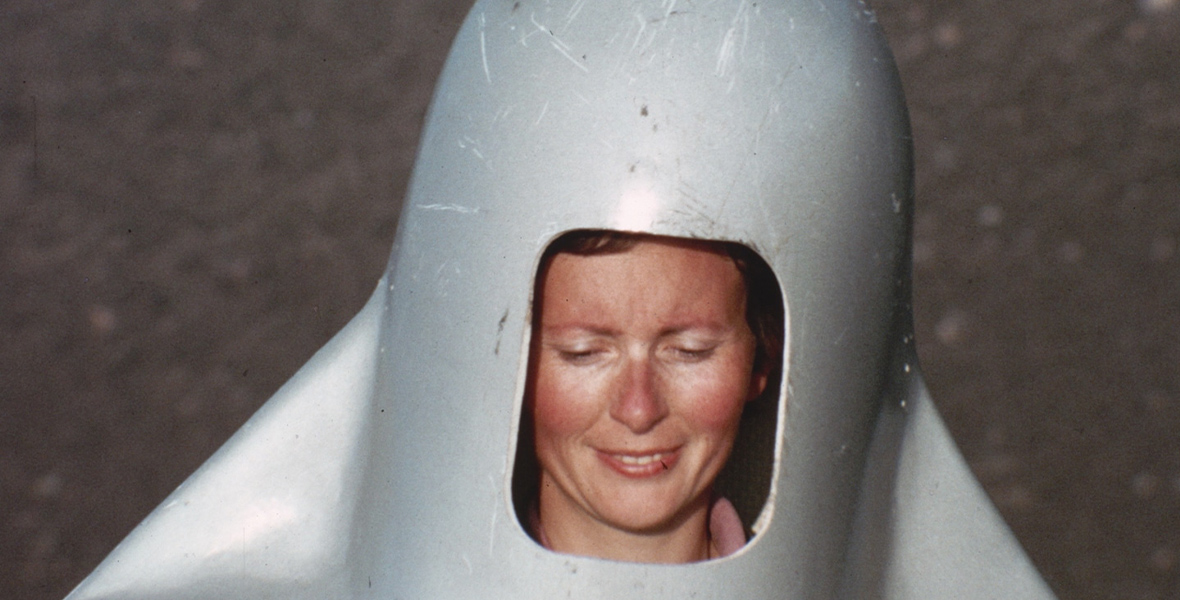 Distributed theatrically by National Geographic Documentary Films and Neon, Fire of Love proved to be a labor of love for Dosa and her filmmaking team. "We had phenomenal challenges along the way," she confesses. "For example, the 16mm footage that Katia and Maurice shot did not have any synced sound. Sound plays such a constitutive role in narrative storytelling, so we [had to ask ourselves], 'How are we going to be able to do this?' Working with my extraordinary editors, Erin Casper and Jocelyne Chaput, we devised ways to create soundscapes using volcano libraries, doing very precise research to make sure that the eruptions sounded scientifically accurate and built the character of the volcano in a multidimensional way."
Dosa continues, "It was also extremely challenging to tell an intimate love story when our protagonists had passed away 30 years before we ever came to the material. We drew upon our experience as verité filmmakers to listen deeply, however we could, to figure out ways for the project to still be a co-creation. That meant hungrily reading everything we could read about the Kraffts—including their nearly 20 books they wrote—and, of course, listening and watching all of their own footage. And it also meant doing some deep research with the people who knew and loved them. We tried to conjure their spirits and at once acknowledge that there are some things we could never know because they passed away. There was that balance between speaking to the unknowns and to their story. Hopefully those unknowns would resonate with the great unknowns of the planet that Katia and Maurice themselves were so in love with."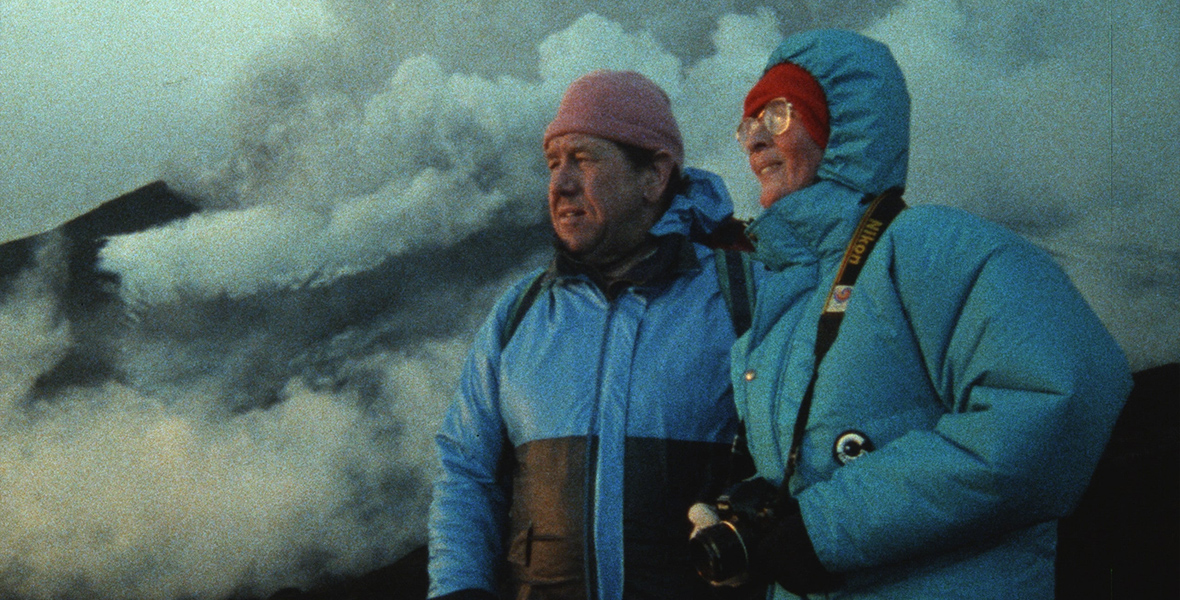 Hailed by Variety as "a spellbinding experience" and The Hollywood Reporter as "a gorgeously photographed, dreamily constructed portrait," Fire of Love won multiple awards throughout its festival run, including the Sundance Film Festival's Jonathan Oppenheim Editing Award, the Visions du Réel Audience Award, The International Wildlife Film Festival's Best Feature Award, the Independent Film Festival Boston's Documentary Grand Jury Prize, and SIFF's Special Jury Prize, among others. Most recently, it earned an Academy Award® nomination for Best Documentary Feature Film.
There's no doubt that Fire of Love, which is currently available to stream on Disney+, has set the world on fire. "When we were making Fire of Love, we conceived of it as kind of an art collage film," Dosa says. "It was a nature documentary about a love triangle between two humans and an elemental force. It was very French New Wave-inspired... The fact that we were acquired by Nat Geo—which created an opportunity for this art collage film to even reach wider audiences—was such a surprise and a delight for us."