By Peyton Liebler
Sorry to bug you, but there's another item full of flittering fun we cannot wait to share with you! D23 Gold Members can celebrate 65 transmutative years of The Fly (1958) with this pulpy sci-fi collectible! We know Gold Members wouldn't harm a thing—not even a fly... so everyone can rest assured this keepsake will always be safe in the right hands.
The pin is inspired by 20th Century Studios' sci-fi classic The Fly (1958), which follows renowned scientist Dr. André Delambre (Al Hedison, later known as David Hedison) as he tests his teleportation device. Trouble ensues as he inadvertently melds his atomic structure with that of a common housefly. As Delambre begins a terror-filled transformation, his family races to figure out a way to reverse the accident before it's too late.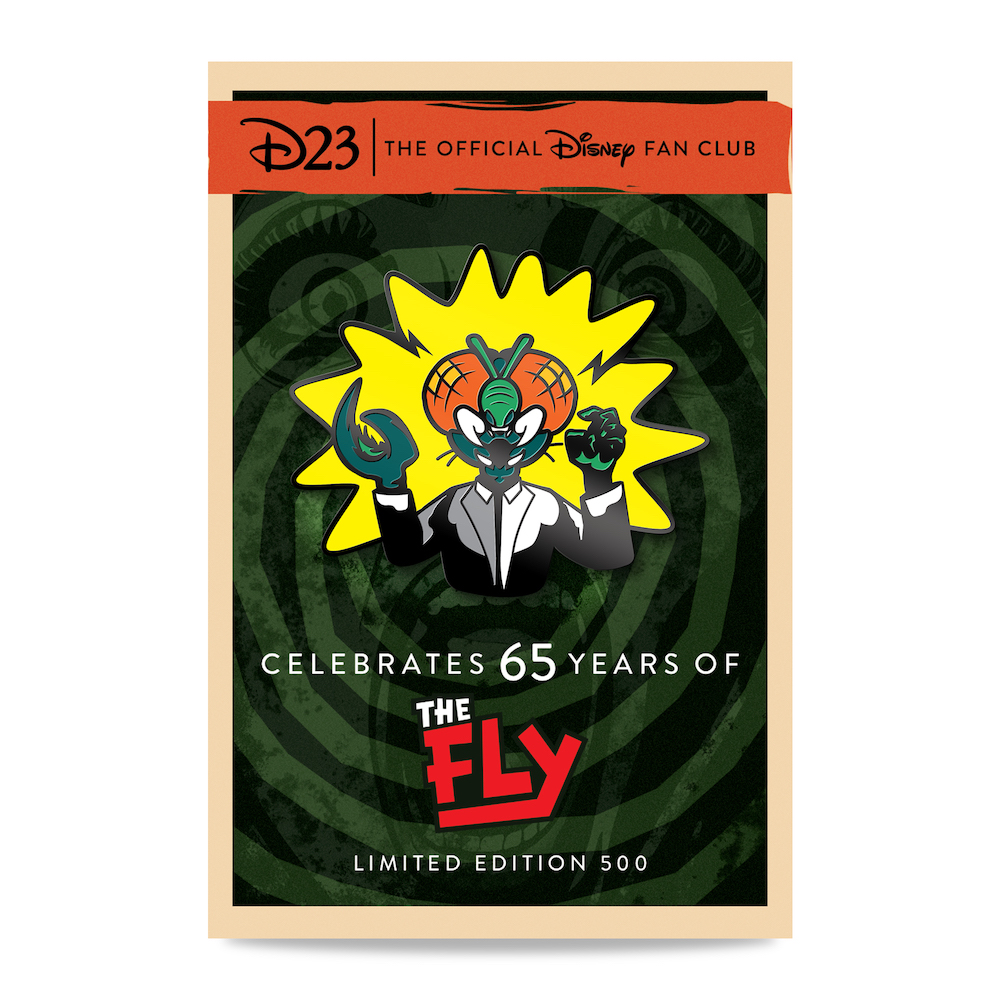 D23-Exclusive The Fly (1958) 65th Anniversary Pin
Catch the buzz and celebrate a creepy, crawly, sci-fi classic with this pulpy pin! This D23 Gold Member exclusive is a buggin' way to celebrate over six decades of The Fly (1958). It features Dr. André Delambre in his fly form—and is sure to catch you in a web of fun and freaky frenzy!
Our D23-Exclusive The Fly (1958) 65th Anniversary Pin, offered in a limited edition of 500, is available to D23 Gold Members at 8 a.m. PST on Tuesday, July 11, 2023, on shopDisney.
Not a D23 Gold Member?
Sign up today to access limited edition merch
and year-round discounts and offers!
*Available while supplies last. To purchase, you must log in to shopDisney.com with the Disney account tied to D23 Gold Membership. These pins are sold for $19.99 each, plus applicable sales tax. Maximum of two (2) pins of this style for purchase per D23 Gold Member for online orders. Shipping not available to PO boxes; shipping and handling fees may vary for all online orders. Other restrictions may apply. All information is subject to change including, but not limited to, artwork, release dates, editions sizes, and retail prices.